In 2017, Jimmy Fallon introduced the world to a brand new guest on his late-night show, "The Tonight Show Starring Jimmy Fallon". She sat with perfect poise, no nervousness or discomfort in her tone.
After her initial appearance on the show, her interview racked up over 24 million views, making it one of the highest viewed clips on the show's Youtube channel in 2017.
This person shocked the world.
Why?
Because she wasn't a person at all.
Her name was Sophia and she was a humanoid robot.
On that day, Sophia became the face of artificial intelligence.
She's also the face of our next Emerging Industry: Artificial Intelligence and Automation.
Before we go any further, allow me to introduce myself.
I'm Allan Marshall, one of the founding members of The Boardroom. I've been fascinated with artificial intelligence ever since I realized that self-driving vehicles might be a real option for the shipping company I founded, XPO Logistics.
I stepped down from XPO to spend more time with my family (and become a full-time angel investor). But I never stopped paying attention to Artificial Intelligence, Machine Learning, and Automation Technologies, which will soon affect every aspect of our lives.
There are virtually billions of dollars to be made in this next sector. Let me show you why.
Much More Than A Robot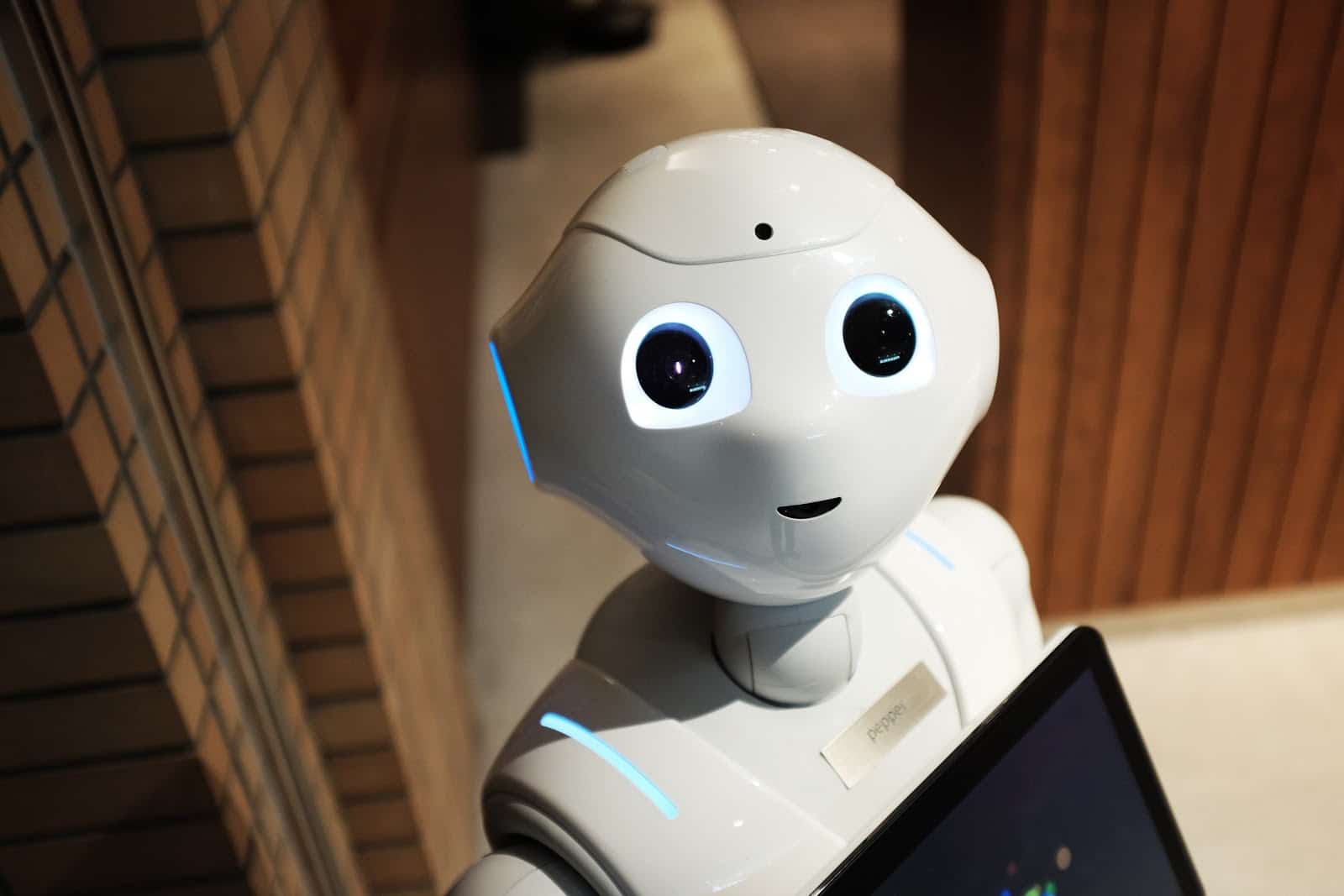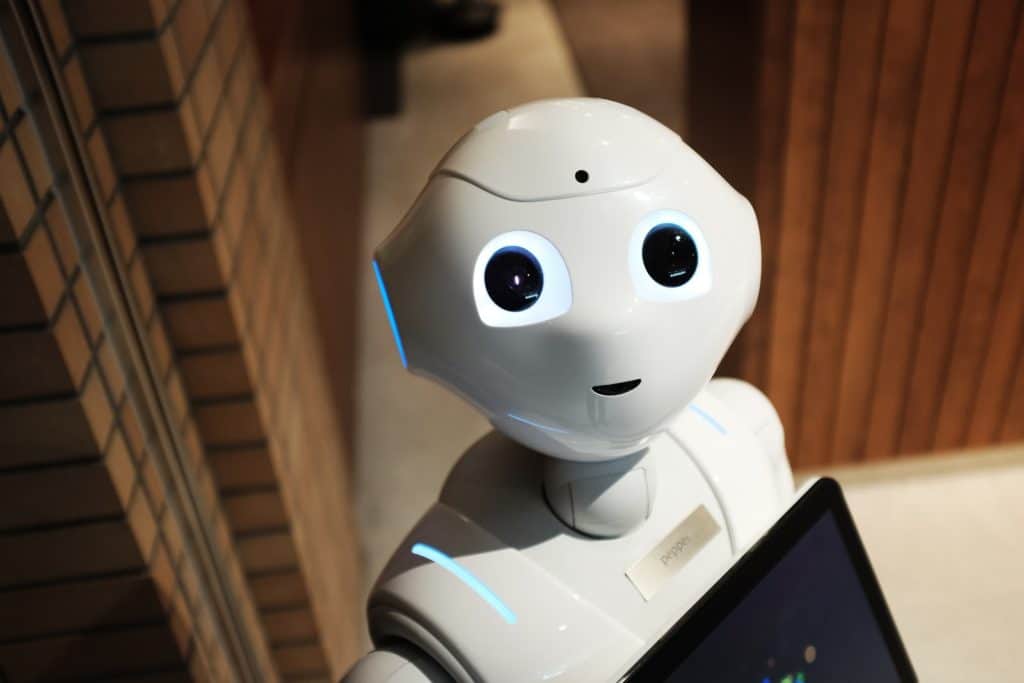 When you think about artificial intelligence, maybe you picture Sophia the robot. But artificial intelligence expands far beyond robots.
The field of artificial intelligence, which I'll be referring to as "AI" moving forward, refers to products equipped with computer programs that can perform various analyses and tasks, use predefined criteria to make decisions, and learn from the data they gather.
So far, we've seen AI in our homes in the form of Alexa and Siri, on our phones in the form of speech recognition software, text analytics, and virtual agents, and in the world of business in the form of targeted ads, robotic process automation, and AI-optimized hardware.
Now, we heavily rely on automation which allows us to use hardware and software to remove the need for human interaction in every-day tasks. Even greater, we've nearly perfected machine learning capabilities which grant AI technology the ability to learn and improve from experience without being specifically programmed to do so.
And those are just a few of the incredible innovations that have come from the AI sector.
But with the growing dependence on technology and AI, startups in this industry know that existing companies have merely touched the surface of the AI empire.
These startups are challenging the status quo and are ready to invent the next great AI product.
The next "Sophia" of our decade.
And they're making big waves.
Self-Driving Technology
We are on the cusp of a huge technological breakthrough. Self-driving cars are about to become a reality. Now, we're not talking about semi-automatic cars that require partial human interaction, like Teslas. We're talking about entirely self-driving cars.
Imagine it – sitting back in ease, spending your morning commute catching up on emails or reading the news as your car acts as your own personal chauffeur.
Well, startups in the AI sector are working hard to make this a reality. And when they do, it is going to generate a huge wave of innovation.
Here in The Boardroom, we think that this technological breakthrough will be a multi-billion-dollar industry by the end of the 2020s. We're so serious about it, we're in the beginning stages of organizing a potential deal with an up-and-coming startup that specializes in self-driving cars.
Consider Cruise. What began as a startup with a vision to build the world's most advanced self-driving cars, was recently acquired by General Motors for $1 billion.
Yep, you read that right. Billion. So, it shouldn't come as a surprise that their 2019 valuation was $19 billion.
Cruise entered the self-driving market in 2015 when they received their first permit to test drive their technology, which only existed as software until then. As soon as they received their permit, Cruise skyrocketed to success. Only 9 months later, they were acquired by GM.
Cruise isn't a one-hit-wonder. Their self-driving technology has quite literally turned the industry on its head and this is just the beginning for them.
But, they're not the only ones building a billion-dollar self-driving tech empire.
Another company just hit the elusive $1 billion valuation. Pony.ai is a 4-year-old startup that creates full-stack autonomous driving solutions. Since its first round of funding in 2018, it have raised $254 million from four funding rounds.
Not only will startups be crafting the software and hardware for these vehicles, but self-driving technology will fundamentally reshape our relationship with these vehicles.
Cars will become mobile media centers.
From these numbers alone, we don't have to tell you twice that there is major money to be made in the self-driving tech sector of Artificial Intelligence.
Automated Everything
Two key tech events are coming to a head in the 2020s – the rise of artificial intelligence and autonomous operating services. The combination of the two has virtually changed the way we use technology.
Autonomous technology replaces strenuous or repetitive human tasks. As Artificial Intelligence increases, it removes more of the boundaries that once held us back from complete automation.
A startup that is revolutionizing the AI automation industry is X.AI, an autonomous personal assistant software powered by artificial intelligence. The assistants, which have been named Amy and Andrew, automate the operations of businesses by integrating multiple capabilities like Google, Office 365, Slack, and calendars under one roof. Amy and Andrew learn with every interaction.
Backed by $44.3 million from 4 funding rounds, X.AI brought in approximately $3 million in revenue in 2019.
While they may still be in the growth stage, we think X.AI is on course for major success in the next few years.
And for good reason.
The global automation industry is projected to generate $238 billion US dollars by 2021. The largest segment of this is expected to come from process automation, which is any software or technology that breaks down a complex process and improves operations.
Yes, there are multiple large corporations that have made their presence known in the AI sub-sector of automation.
But, the startups we are seeing in this sector are revving up to face the industry leaders head-on and they're showing no signs of slowing down any time soon.
AI For Personal Use
The common misconception about AI is that the best software and technology aren't available to the general public.
But, artificial intelligence isn't solely reserved for businesses.
The sub-sector of personal-use AI is about to make a major impact in the industry as we know it. Personal-use AI refers to the AI tools and software that we use in our personal lives to make our lives easier.
From AI health coaches, apps that recognize the ingredients in the food you're eating by the click of a picture, and phone apps that control the temperature and lights in your home, to an AI kitchen assistant that gives you play-by-play recipe directions, this technology is quickly working its way into our lives.
As of 2018, 85% of Americans used one or more artificial intelligence products for personal use.
Those are pretty favorable numbers in my book.
Here's some more – globally, 74% of people have used some sort of artificial intelligence for personal use in the past month.
Globally, that's a possible target market of 5.57 billion people.
Because this sub-sector is still emerging, a large part of the possible market remains untapped. As the industry progresses, every new innovation challenges market players to step up their game.
This is a challenge that startups have accepted. And they're playing for keeps.
Conclusion
Before I became an angel investor, I was a young entrepreneur on the hunt for my big break.
When I graduated from high school, I took a job as a delivery driver. It wasn't fun, but it got me started. I figured out pretty fast that the way to make money wasn't driving for someone else. And in a little over a year, I was running my own driving company with over a hundred employees.
It's an odd feeling to look at a future where a nineteen-year-old kid can't get a job as a delivery driver because the entire industry is propelled by self-driving cars.
But it's a good thing. This brave new world is going to be full of new possibilities. AI and Automation will do things we've never imagined.
And if you and I can get ahead of the curve, we stand to make a lot of money in this exciting industry.
The artificial intelligence sector is a multi-billion dollar sector and projections are extremely favorable for investors.
AI is and has always been the ultimate disrupter, and startups are actively looking for investors like you to partner with them in their mission to revolutionize artificial intelligence as we know it.
Here at The Boardroom, we can't wait to see what the startups in artificial intelligence are going to do next.
Ready to cash in on the next generation of AI startups? Start investing in hand-picked deals today with Angel Investing Insider!