Yesterday, David S. asked…
GM, Kyle! How much does news play into price action?
That's actually one question I get asked a lot and it's one I believe all traders have on their mind. I get it, it can be overwhelming when deciding which style of trading works best for you.
For me personally, I'm primarily focused on catalysts — but don't get me wrong, I also look at the price action as well.
You see, there's no one type of analysis or trading style that works best. Sometimes I'll play the catalyst runup, other times I may also play a chart pattern.
Now, the short answer here is I believe news plays a large role in price action.
Let me show you what I mean by that.
Whatever you want to call it… news, event, catalysts, whatever the case maybe — it's one factor that causes prices to move.
For example, if you recall the Pfizer and BioNTech news, it caused some specific sectors to take off, while others got hit hard.
You see, the catalyst there was there would be a vaccine and consequently, that could speed up the reopening of the global ecnony. In turn, leisure, travel, hotel & lodging stocks caught a pop. On the flip side, we saw work from home stocks, such as Zoom (ZM) get destroyed for a few sessions.
So news does play a large role in price action, in my opinion.
That's why I'm typically focused on catalyst events. You see, if I can spot the upcoming news, I'm able to plan my trades ahead of time and focus on execution.
For example, this week, I had a few stocks on my radar planned out.
Inovio (INO)
Catalyst Dates: Potential FDA clinical hold lift in November, likely Late November
Buy Zone: $10.00 to $10.75
Profit Zone: $13.00 or higher
Stop Zone: $9.50 or below
Options: INO December 18 $14.00 Calls
Trillium (TRIL)
Catalyst Dates: Data update at ASH on December 5th
Buy Zone: $11.50 to $12.50
Profit Zone: $14.00 or higher
Stop Zone: $11.00 or below
Options: TRIL December 18 $15.00 Calls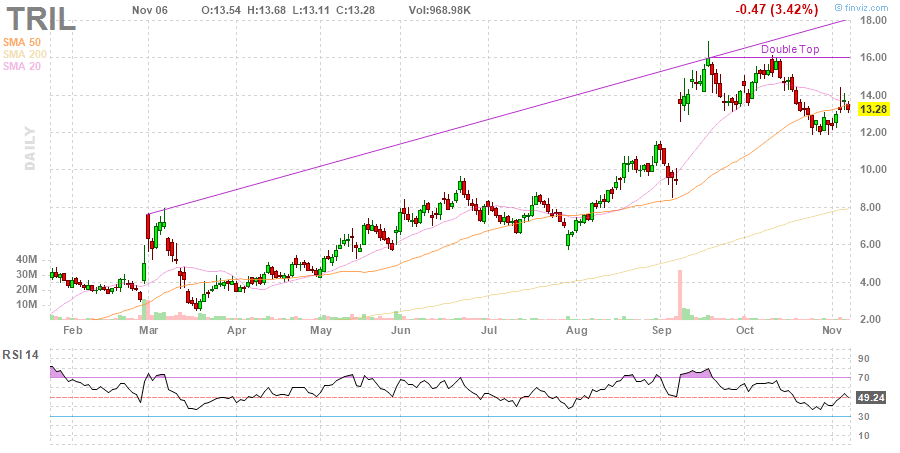 That's just two of the stocks I sent out on my extensive watchlist, and you can see how my thesis on them is a catalyst event. I typically plan my trades around catalyst events because it allows me to better time my entries and exits.
Now, if you want to learn more about my number one profit bucket (catalyst trading), then you'll want to check out this important training session here.
You'll learn how to better time your trades, which can potentially help you become a better trader.