There's been so much action in the market right now — and if you just look at the score board, you probably kick yourself and say something along the lines of…
"I can't believe I missed that trade… I need to figure out how to spot these plays ahead of time!"
During my live training session, someone asked…
Kyle, you mentioned about how to screen and would put criteria for it. Any chance when you can post criteria for screening. if you have a minute. Thanks
So I figured I would show you some techniques you can use to screen for stocks to potentially said.
Once you learn this skill — I believe you'll be able to tailor it to your wants and needs, and potentially uncover explosive trading opportunities.
One Screener I've Used To Uncover Stocks To Trade
Now, this is a free tool you can use and all you have to do is go to Finviz and hit the "Screener" tab to get started.
Here's what you should see.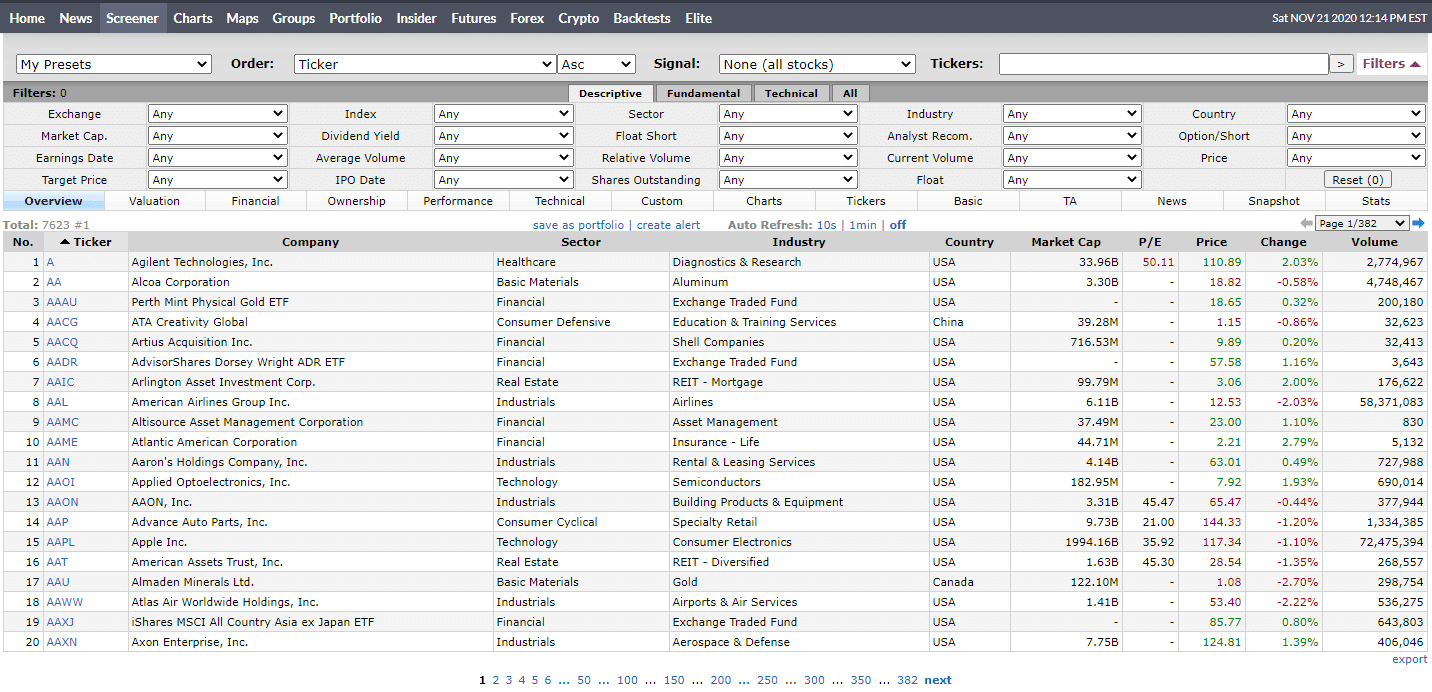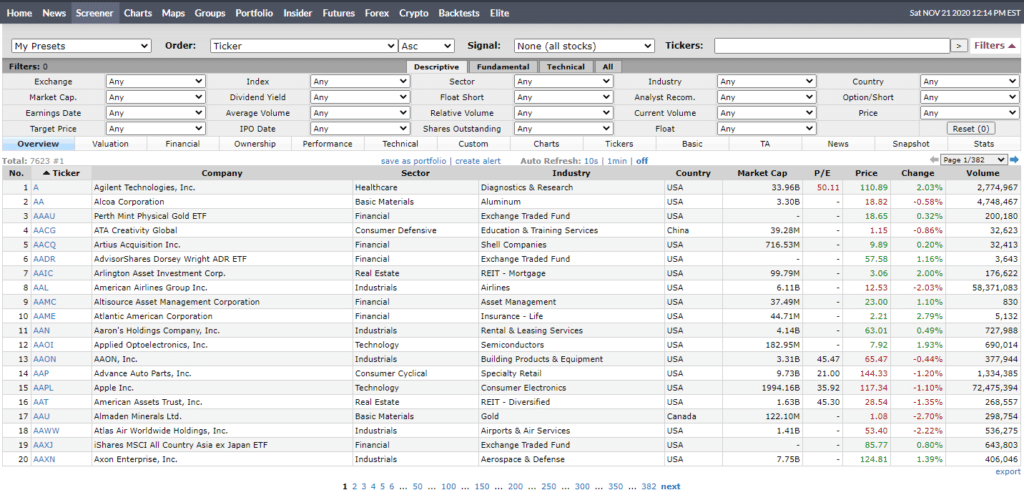 So it all starts with idea generation first. For me personally, I think biotechs have fallen out of favor, but will soon be in the spotlight very soon.
That's going to be my first filter, I want to look for Biotech stocks. For you, it may be different… maybe you like to trade tech stocks. The key is to find a starting point, you can also use price and floating shares as your first filter.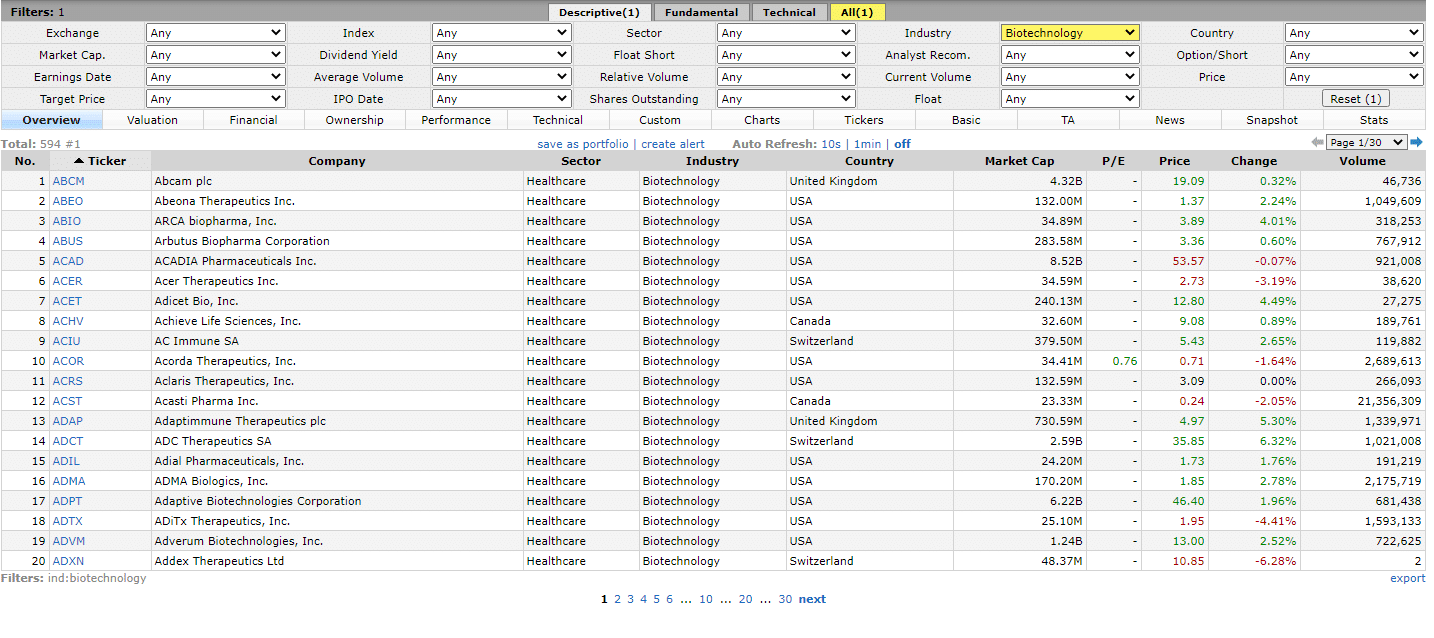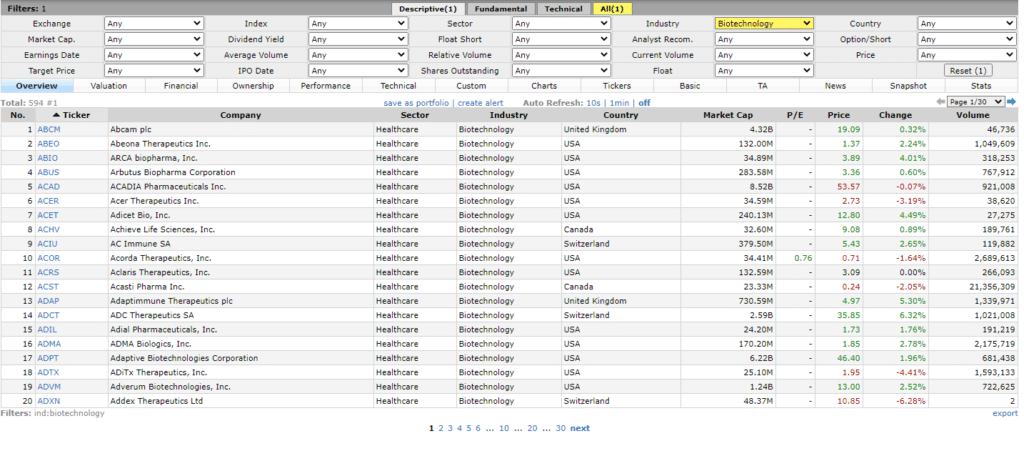 So even with the Biotechnology filter, under "Industry", there are still 500+ stocks. I don't have time to look at all those.
The next filter I would look at is "Price." I'm going to filter for stocks trading under $20.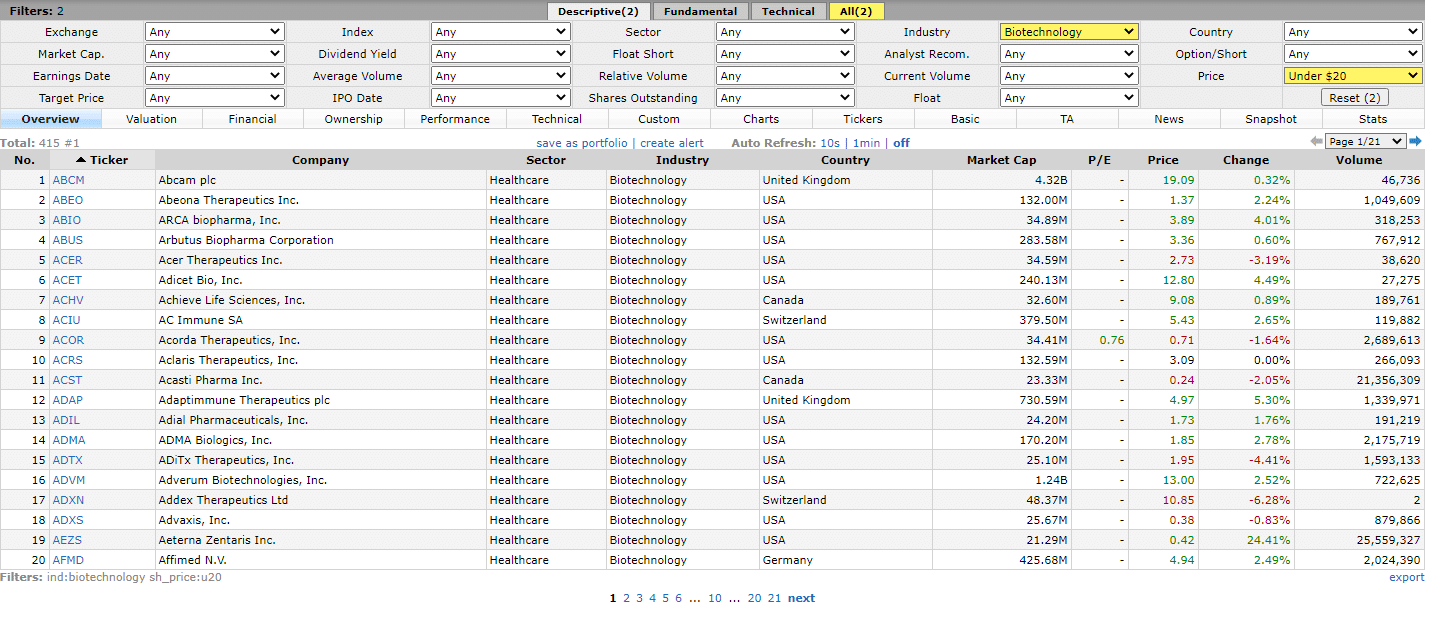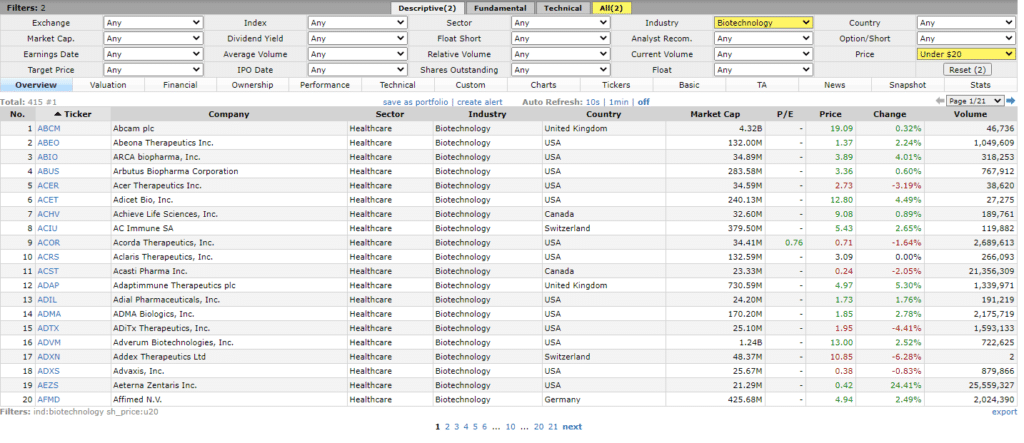 That's a bit better, it's down to 415 stocks in this trading universe… but it's still too much. Next, let's filter for "Average Volume". I want to look for stocks with at least 750K shares in average daily trading volume for this screener.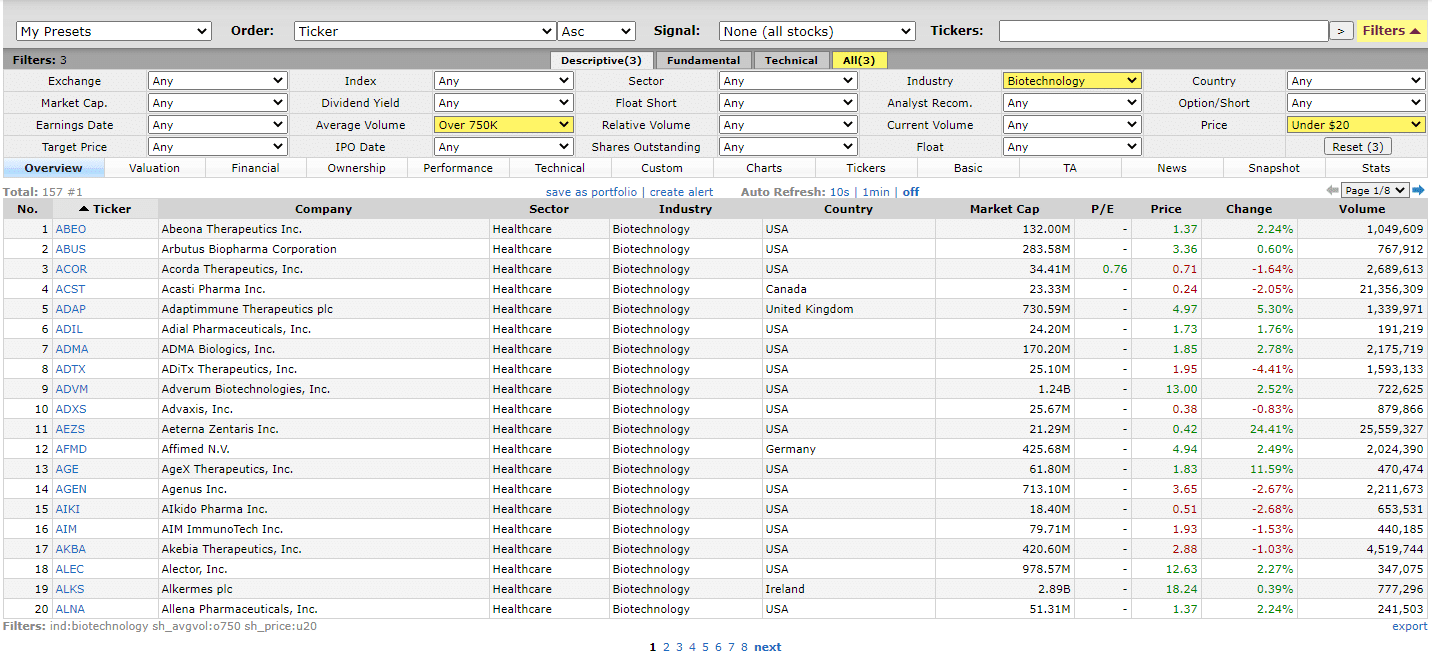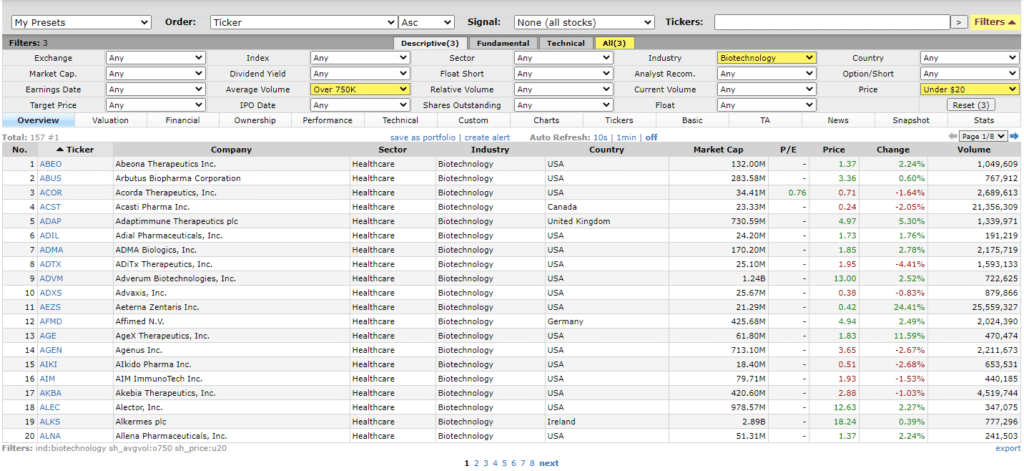 That gets this screener down to 157 stocks. I can work with this, but I won't so I'm going to look for stocks with a market cap greater than $300M.


Those filters got the universe down from 500+ stocks down to 62.
Now, after I filter for these stocks, I want to go the "Charts" view. This lets me scan for chart patterns I may like.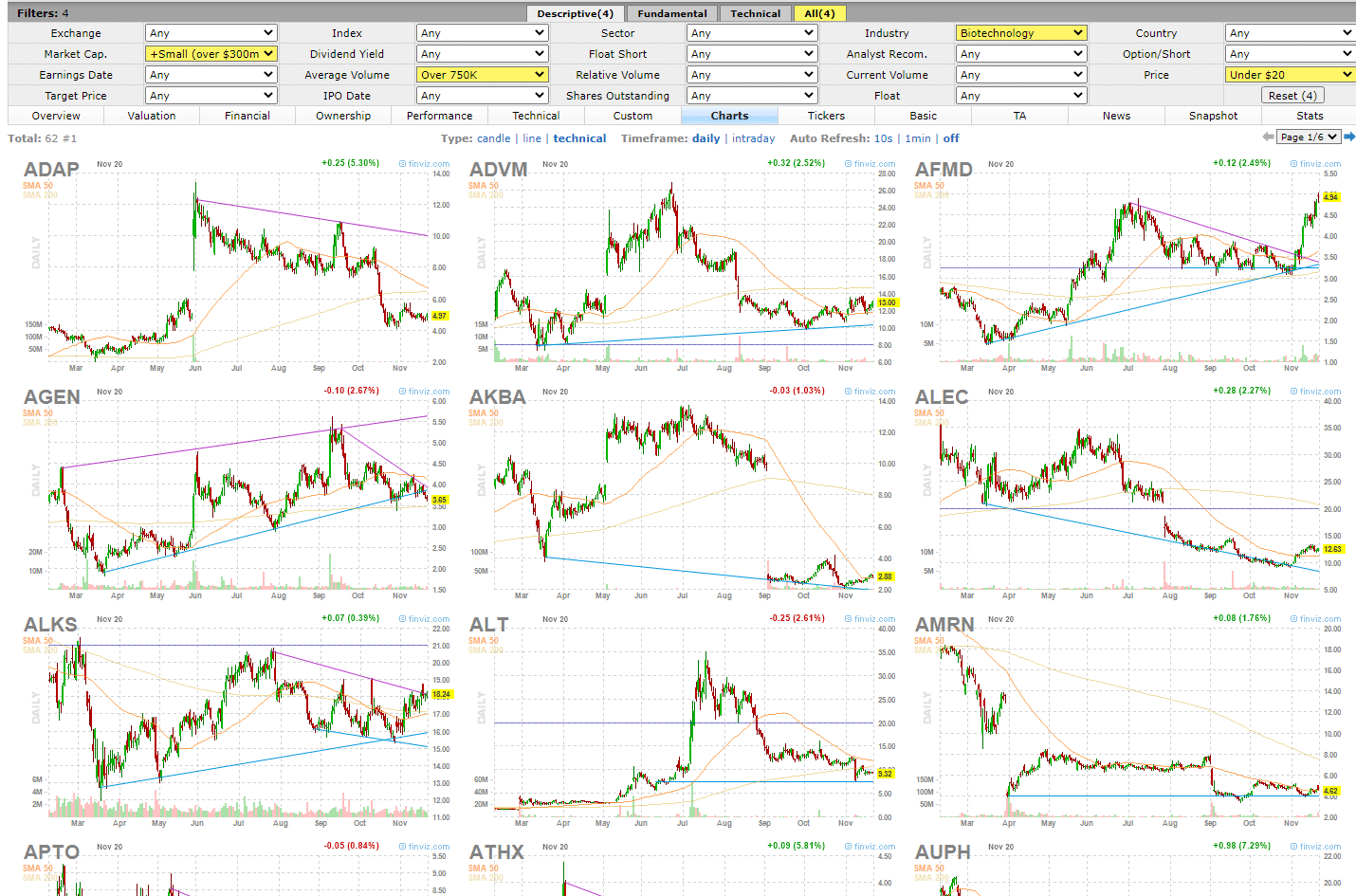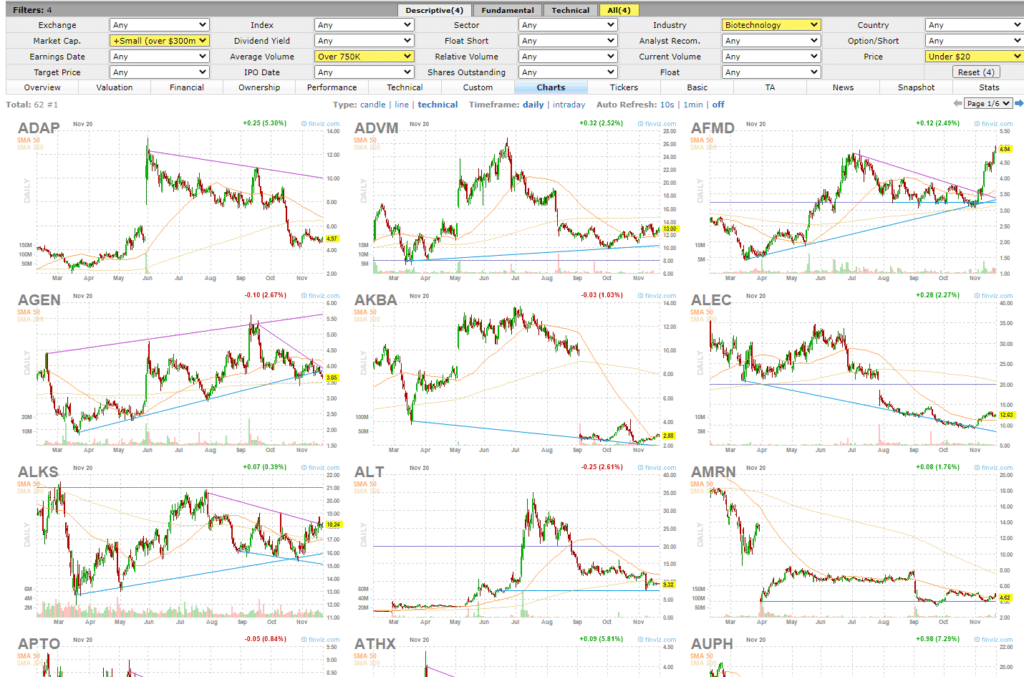 Seems pretty simple, right?
You can take the same approach to find trade ideas. Now, if you're struggling to find trade ideas…
I want you in the Fast 5 Program learning about catalyst trading utilizing one trade idea a week. Not only that, but you should go through the extensive training library so you can learn some of my best techniques.
Right now, you can gain access to Fast 5 Trades at this exclusive price. But you'll have to hurry, there are only a limited number of spots remaining.