I've never seen a market as crazy as this one.
In the first half of 2020 stocks got rattled as the coronavirus damaged the global economy… 
Then the market has one of the most remarkable rallies in history.
With stay at home orders in place, it gave rise to the retail trader renaissance… and it seems as if everyone wants a piece of the pie.
However, traders could be in for a rude awakening…




Who really knows right now…
But there is one thing I do know — there are going to be plenty of opportunities for me to take advantage of because I know where to look for them.
How?
The key to uncovering opportunities in the market, for me personally, is being able to identify the next big catalyst.
If you don't know what a catalyst is, it's simply any piece of information that can move stocks. 
They can be news events, fundamental changes, corporate action, press releases, whatever the case may be… the elite traders know a catalyst when they see one.
For example, one major catalyst right now is earnings season…
And with the banks reporting in the coming week, it'll allow traders to figure out how strong the economy really is.
If earnings are lighter than expected… then the market could experience a significant pullback.
On the other hand, if earnings somehow beat expectations, stocks could march to all-time highs.
With so many new traders piled into stocks right now, I believe this earnings season will be more volatile than we've ever seen before… and reality could set in very quickly.
That's one catalyst on my radar now.
The thing is…
Market-wide catalysts are hard to read in my opinion, and that's why I like to focus on specific sectors and stocks.
Focus On Specific Catalysts
For example, one sector that's on my radar right now is health and wellness. 
You see, the new economy has caused people to stay at home, and it seems as if everyone is focused on making sure they're both mentally and physically healthy.
I mean we've seen the numbers for Peloton (PTON) and how quickly this stock ran up.
That's why I was shocked to see my upcoming Sniper Report Alert trading at a steep discount.
You see, there's a lot going for this stock right now in my opinion.
I've done the research and here's the rundown:
The Company Is Expanding Into The Multi-Trillion Dollar Health & Wellness Sector

It's Hired Two Of The Most Respected, Liked, and Influential Celebrities On The Planet To Help Boost Brand Awareness. 

There Is An Upcoming Catalyst Event, And I Believe We'll Get News Any Day Now About it.

Despite The Market Reaching All-Time Highs Again, This Stock Is On Sale. 

Analysts Have Been Embarrassing Themselves All Year. They May Be Wrong About This Stock Too.  
You see, one of the keys to my success is first-mover advantage. 
Instead of jumping into the same stocks the herd is and fighting for scraps…
I like to establish a position early and to sell into the hype.
That's how I've been able to generate more than $1.4M trading since April*.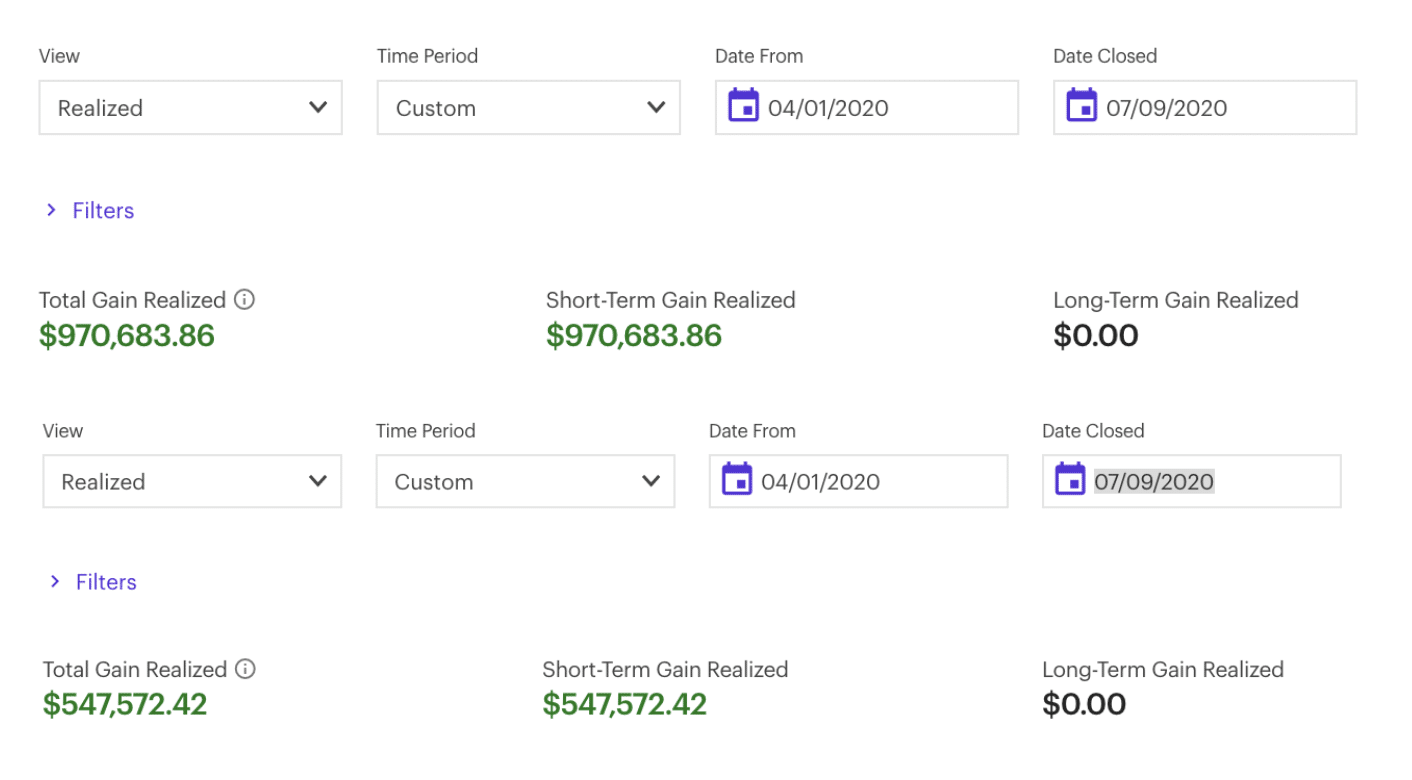 On Monday, I'm set to release my latest Sniper Report Alert… and it's one that I believe I can more than double my money on in a matter of weeks.
There's only one way to find out what that pick is…
*Results presented are not typical and may vary from person to person. Please see our disclaimer here: ragingbull.com/disclaimer