I went on live from the opening to closing bell yesterday — and I'll be on again today trading and teaching traders some of my best tools and techniques.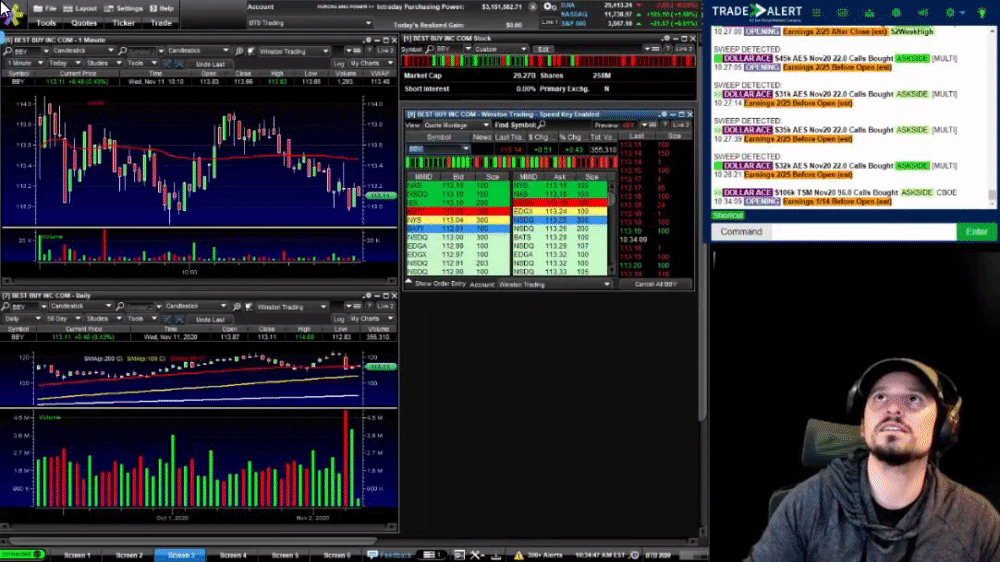 Of course, my team and I are fielding questions, and while we can't answer all of them when I'm on live — we are collecting questions that we believe can be most beneficial.
There was one question I saw that caught my attention.
J C: This was really fun Kyle, I had the day off which I normally don't.. I made 1200.00 just by listening and acting on what I'm hearing here today. Awesome. Thank you, what made you decide to do this all.day live thing?**
Well, the short answer — I want to help as many traders out as possible.
Now, the reason why I've been conducting these live training and trading sessions may shock and surprise you.
Why I'm On Live For The Rest Of The Week
Listen, given the market environment right now, it's the perfect time to get up to speed on trading. That's why I'm getting on live to teach traders for the next few sessions. You see, if they're able to get an inside look at how an elite trader thinks, I genuinely believe it's the quickest way for someone to learn.
For example, one of the trades I saw yesterday was actually picked up right off my "insider" activity scanner.
It was in Tripadvisor (TRIP). I noticed a big order come across my scanner, and I pounced and purchased calls for $0.99, and was able to lock in a 35% gain the same day.*

So I used that as an opportunity to teach traders about why I love to follow the "smart money" and showed them what I actually do when I see one of their ideas come across my screen.
Since there's so much happening in this market right now, I want to show all attendees some of my best tools and techniques right now.
Here's what's going on today in the room…
I'll be on for a few more hours today, and all day Friday.
Sorry, I have to keep this brief and get back to trading and teaching.
Join the room now if you're not already here.
**RagingBull does NOT track or verify subscribers' individual trading results and these individual experiences should NOT be understood as typical as or representative. Please see our full disclaimer here: ragingbull.com/disclaimer