There's one trading style that's worked extremely well for me this year — catalyst trading, the pros call this event-driven trading.
As I looked through all the questions in my inbox, so many traders wanted to know what event-driven trading is and how they can get in on the action.
Today, I want to show you what catalyst trading is all about, and how it's helped me generate more than $4M in trading gains thus far in 2020.*
The best way I know how is to provide you with some of my best trade ideas, along with my trade plans.
Why I Believe All Traders Should Focus On Catalysts
Normally, event-driven trading has been reserved for hedge fund managers and the pros. However, since there's so much free information out there, it's become easier to uncover these event-driven trade ideas in my opinion.
So what's a catalyst or event?
Well, there are multiple factors that can cause a stock to move significantly:
Mergers and acquisitions (M&A)

Fundamental changes in the company

Earnings announcements

Key data releases

Share buybacks
Of course, these are just a few reasons a stock can move, but these are the major factors to focus on, in my opinion.
For example, it's earnings season now and there's going to be a lot of catalyst trading opportunities out there. For me personally, I want to play the run up into the event and get out before.
You see, there are three ways to play these events. Either, traders will play the event after the news is out, they can trade into the event (this is really risky in my opinion), or play for the catalyst run-up as I do.
For example, here are a few stocks on my radar that I sent to subscribers earlier this week.
Etsy (ETSY)
Catalyst Dates: Earnings October 28 after market closes
Buy Zone: $141 to $142
Profit Zone: $145 or higher
Stop Zone: $140 or below
Options: ETSY October 30 $145 Calls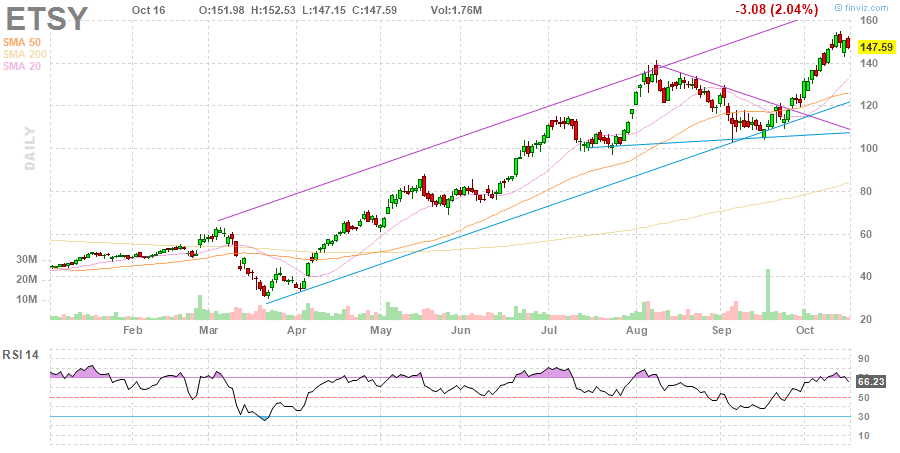 Wayfair (W)
Catalyst Dates: Furniture Retailer, earnings November 3 before market opens
Buy Zone: $284.00 to $290
Profit Zone: $300 or higher
Stop Zone: $280.00 or below
Options: W October 30 $300 Calls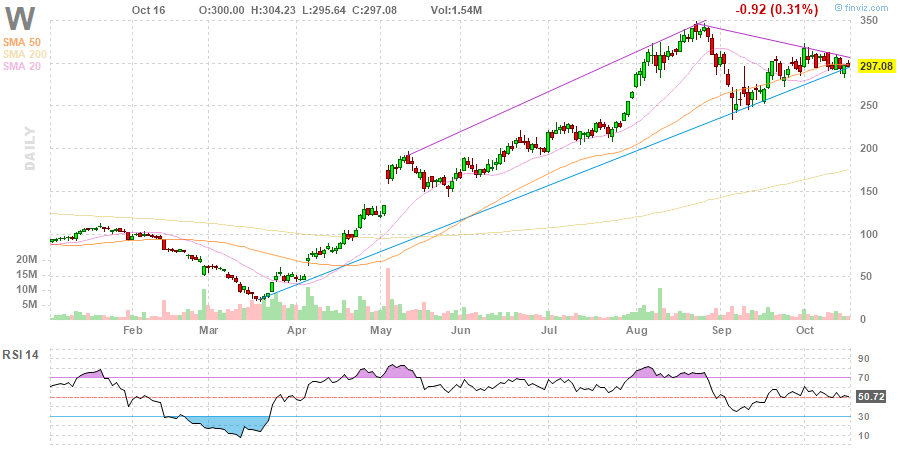 With these two specific setups, they're actually catalyst run-up plays. You see, with these plays, if there's strong sentiment… they'll likely run-up into the earnings event.
The key is to develop a trade plan and execute it. For the most part, if I'm taking these plays and I always want to get out before the event.
If you want to discover how I utilize catalyst events to attack the market and time my trades, then check out my catalyst trading workshop.
It's absolutely free, and I truly believe it can make you a better trader.
*Results presented are not typical and may vary from person to person. Please see our Testimonials Disclaimer here: https://ragingbull.com/disclaimer