For the last couple of weeks, I've been taking the AMA Challenge, answering many eager traders' questions. This week, I came across one interesting prompt — what's the best trading system out there?
Well, I'll tell you right now… there isn't a Holy Grail trading system out there for you, yet.
I know the feeling all too well… when you try to search for the "perfect" strategy that'll do the heavy lifting, so you could sit back and watch the money pile up.
When I first started really getting into trading… I was a UCLA college graduate who worked a 9-5 job at a real estate firm (it had nothing to do with what I got my degree in).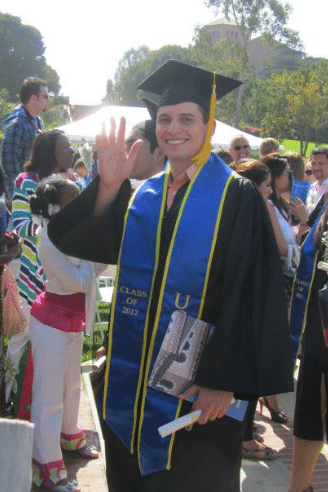 I scraped up $15,000 and put it into an account… I tested out a few strategies (some that weren't proven). Guess what happened when I tried to search for the Holy Grail? 
I ended up losing nearly half my account… and I had to look for different ways to get by… like saving on meals…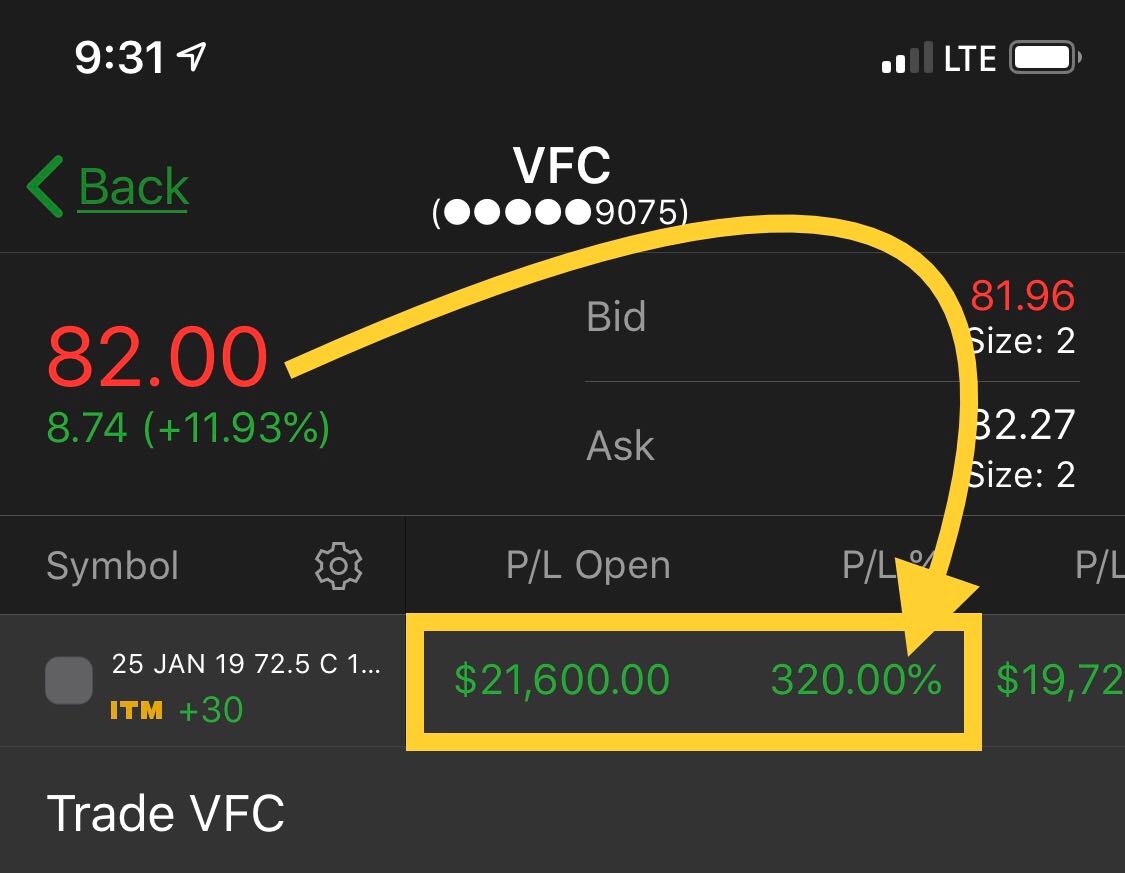 However, I actually came up with a trading system that allowed me to dig myself out of that hole and become a 7-figure trader.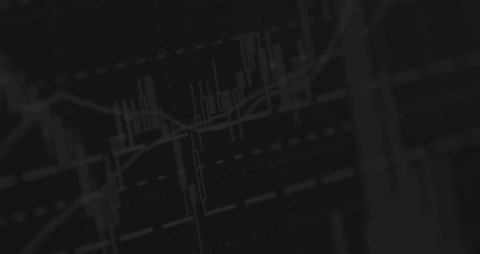 Does The Perfect Strategy Even Exist?
I know what you're wondering… Kyle, is there even a "perfect" strategy out there?
Well, it all depends on your personality.
As traders, we all have a preference… some like strategies that provide easy, fast and the potential for massive returns… while others want to just protect their portfolios and not have to worry about stocks.
I'm part of the camp scoping the market for the best ideas out there. For example, check out my highest-conviction idea that I sent out yesterday to my clients.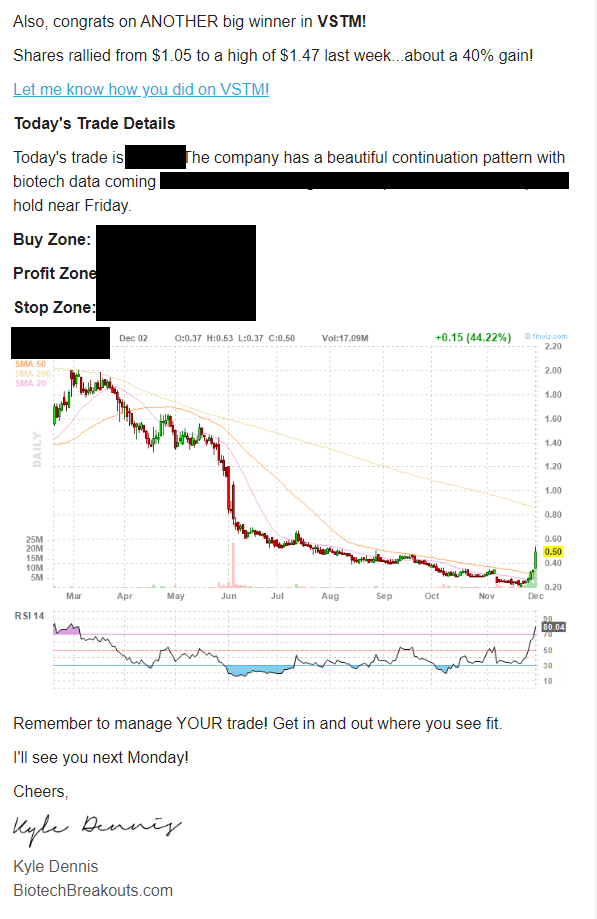 By the end of the day, the stock was up a whopping 47%, and you could've followed a simple battle plan to execute the trade. Heck, the stock was still running up in the pre-market hours.

So how exactly did I evolve into the trader I am today?
I actually found my edge in the market — I developed a trading system that provided me a clear advantage and played into my strengths. You see, rather than trying to search for the best strategy out there…
I decided to tailor my trading style to fit my wants and needs… and the most interesting part is that my step-by-step system doesn't only work for myself, it's designed to be used by nearly anyone.
It's really that simple when you come up with a clear set of guidelines… you could trade stress-free and hunt down juicy profits.
Let me show you how it works. Take Fast 5 Trades for example. I follow a step-by-step process to find my top trade idea, every single week. 
Filter for stocks that meet specific criteria. I like to use average daily trading volume (ADV), price, sector, and market cap.

Look through the chart patterns and find bullish setups.

Search through a calendar to see if there are any upcoming catalysts.

Pick the one single stock with the highest probability of success, based on the upcoming catalyst and chart pattern.

Develop a trade plan (identify the buy zone, profit zone, and stop zone), and execute.
By following that process, it's easy to spot succulent profits…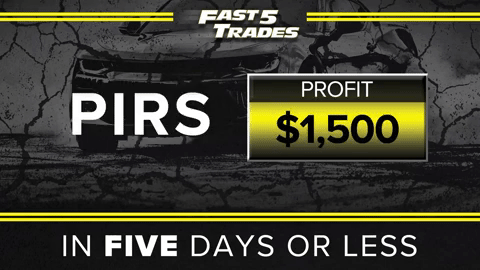 The thing is, that's just one of the strategies I use to attack the market… I've got plenty more in my back pocket… 
This Thursday, December 5 at 8:30 PM EST, I go LIVE to reveal my step-by-step method to hunt down mouthwatering profits.
Finally, you can have access to a trading system that revolutionizes your trading performance… the same one that helped me net $2.3M in trading profits last year!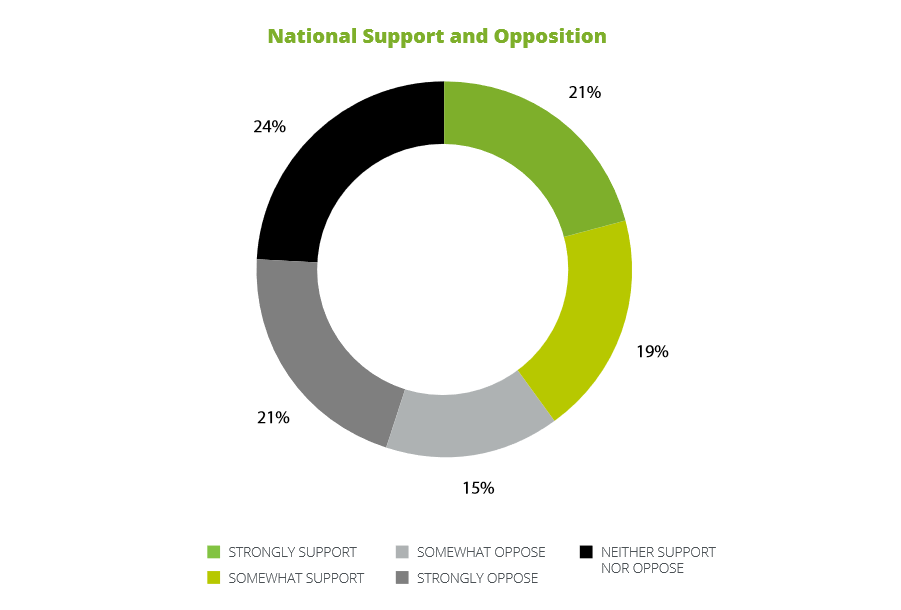 Thousands of eager traders have already registered… attendance will be capped, so don't miss out and secure your spot today. Click here to sign up.
Related Articles: