I shot an important presentation on the New World Market.
Of course, many of you weren't able to attend the special training session…
And I don't want anyone to be left behind, that's why I wanted to answer one question I kept noticing during the Q&A session…
What's The "New World Market"?
Let's face it the market doesn't make a whole lot of sense at these levels…
Stocks are nearly positive on the year, and if you've struggled with trading over the last few months…
Don't beat yourself up.
I'm going to reveal to you one of the key strategies that allowed me to generate more than $1.5M in about 3 months*…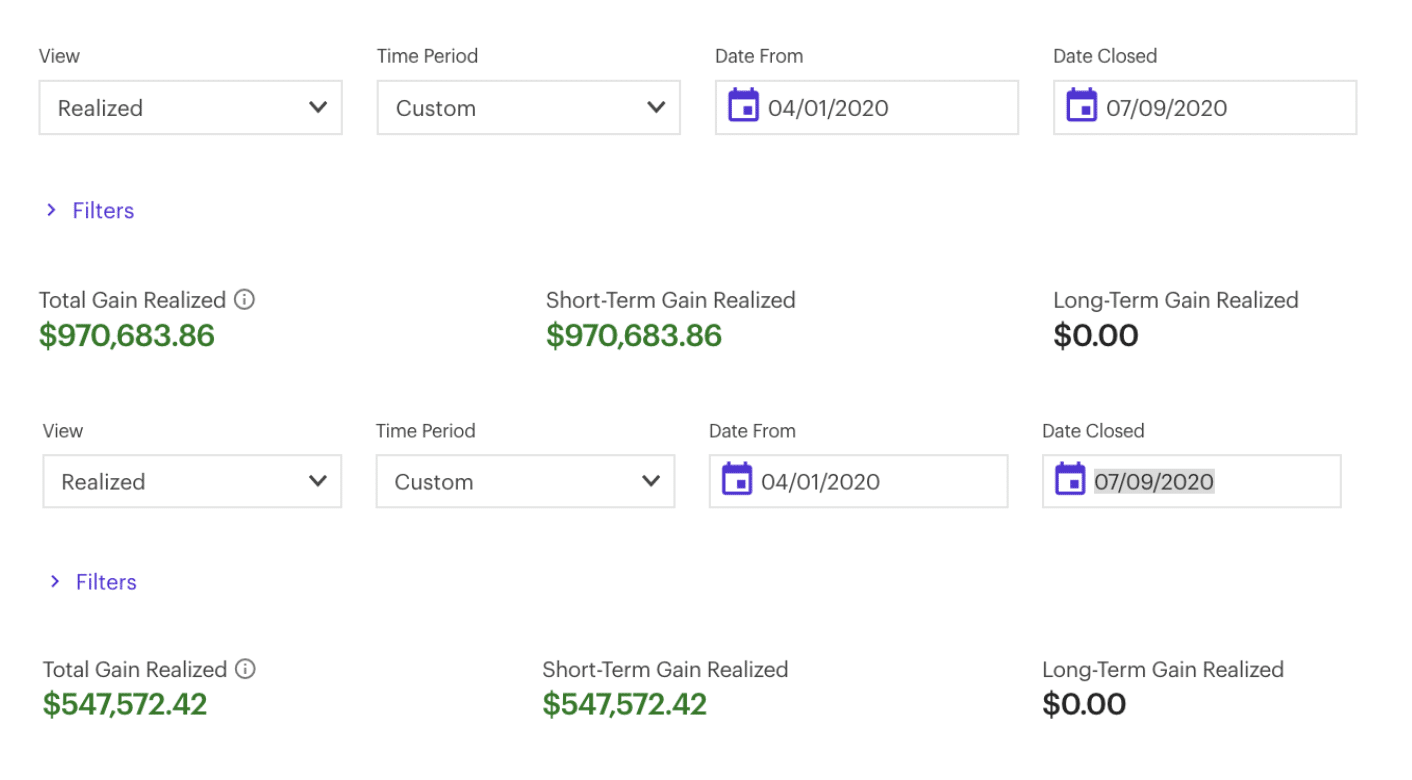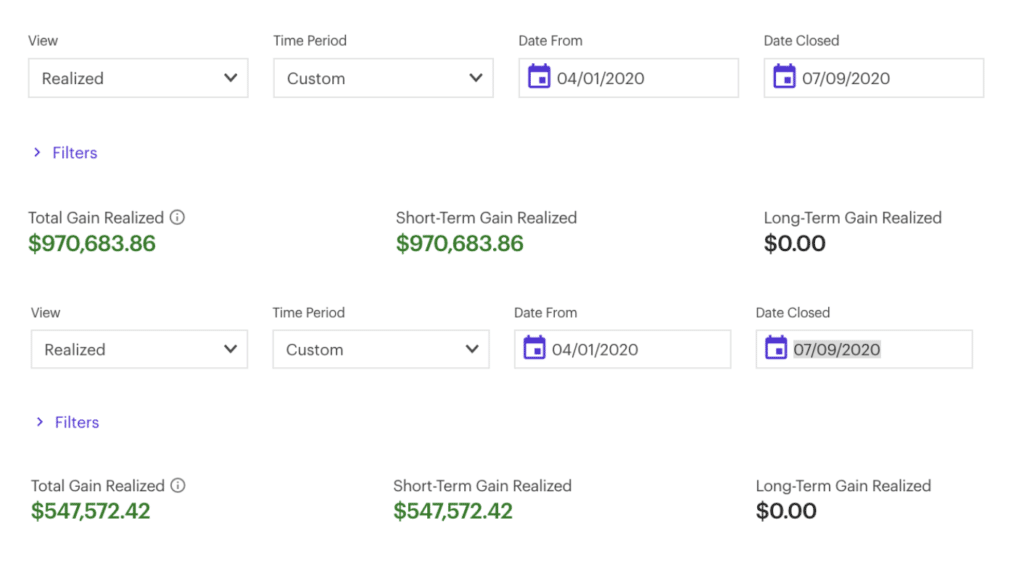 Right now, there is so much going on in the market, and I think there's one factor that can really move stocks… and I believe all traders should pay attention to it.
What am I referring to?
Back in March, when the world looked as if it were going to end when we were in the thick of the pandemic…
The Federal Reserve stepped in and inject $3T into the economy. It was their way of bandaging up the U.S. and keep us afloat.
They're practically giving out "free money" to businesses and citizens…
And that caused so many retail traders to pile into the market.
In a way, they flooded the stock and options market with "new money".
Of course, anyone who kept trying to short the market then probably took it on the chin.
There are actually tells the market was going to run higher in my opinion. With the Fed supporting the economy, that was a catalyst for the market…
Which is probably why the market went on this remarkable run.
The One Factor Traders Should Pay Attention To
I believe there's one factor that moves stocks…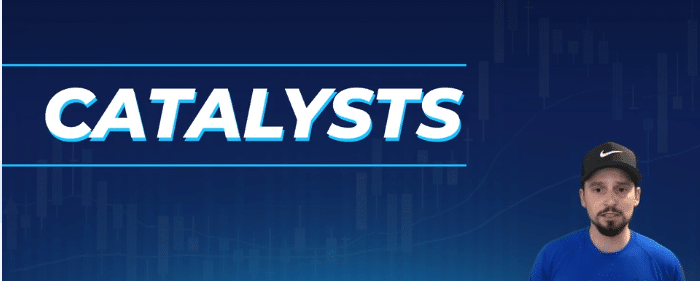 The thing is, with catalysts, I believe it's easy to time my trades to near perfection.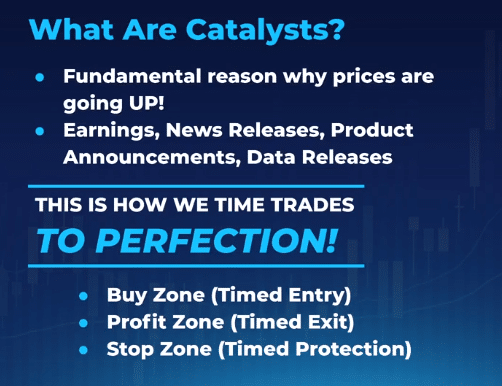 One stock that has been on a lot of traders' radar is Sorrento Therapeutics (SRNO).
It's a coronavirus name and a few weeks ago, while I was conducting research… I found that there were two catalysts the market didn't price in yet.
The company had trial news…

And there was a new trial…


Since that news wasn't priced in yet, I figured the stock could rise on those catalysts.
I was able to time my entry and get in before everyone was talking about the stock. The major news outlets were way behind on this one.
Here's what I sent out on July 1 at 10:04 AM ET.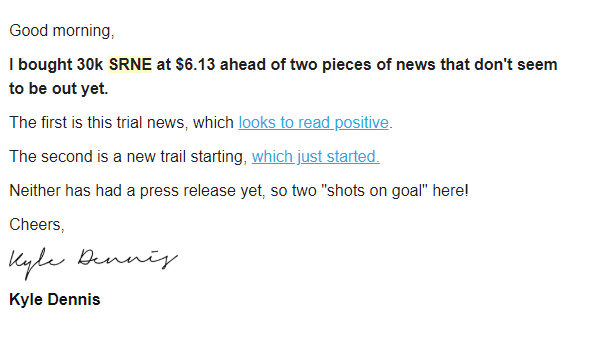 About two hours later, there was an actual press release and the stock popped!
To be honest with you, I don't think traders really need to understand all the details about the news. 
I just try to identify the catalysts no one else is really watching… develop a trade plan… execute, then realize gains when the stock moves and everyone is talking about it.
If you're serious about learning how to trade catalysts and news, then make sure to watch my important presentation. I detail my number 1 edge in the market and why catalyst is so powerful.
Watch it here and find out how to attack The New World Market.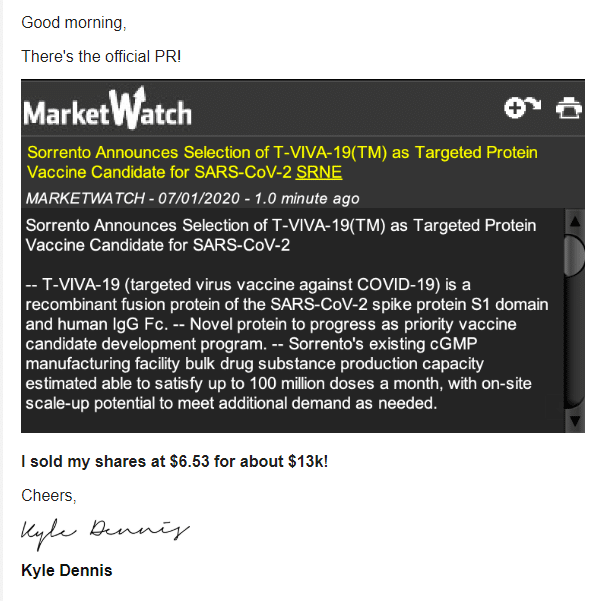 To me, that was an easy trade. There were research results out, the stock had an upcoming catalyst. I just had to get in before the major news outlets picked up on it… and sell when there was heavy demand for the stock.