Promises of 200% returns! Sometimes even 600% returns! All it would take to see these insane profits was 3 months!
Sounds great.
So, what is the catch?
To be honest with you, if someone was promising me returns, I'd tell them they're crazy and walk away.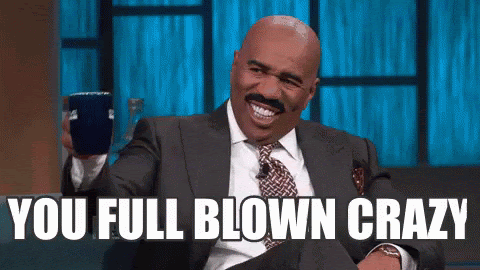 Listen, if it sounds like a sure thing… chances are it's too good to be true.
There was actually one man who duped investors of millions of dollars pitching astronomical returns…
I want to expose this dirty player to show you how to avoid these bad apples at all cost…
The Gold Digger Who Defrauded Investors Of $5.4M
Spoiler Alert: This all ends with the man behind it receiving 14 felonies and investors having millions of dollars stolen from them.
Geoffrey W. James stood at the helm of 3 companies he founded ─ Veritas Incorporated, Tandem Global, and Wescott Special Services.
All 3 companies share the same address. But they also share this address with another business, a UPS shipping store. A store that conveniently houses P.O. boxes, a shady coincidence.
James' felony tale kicks off in 2017. When James reached out to a longtime friend from Washington. Letting his buddy get in on a supposedly great investment with huge returns, allegedly.
James told his friend that he had been living in Africa for the last 5 years. Working in the import-export business, heading his company Veritas International.
During his time in Africa, he made many connections with people in the mining industry all across the continent.
These connections gave him the hook-up to piles of gold he could sell for even bigger profits.
And James's friend could get in on this great deal, sharing the profits with James 50-50. James told her that he could buy gold for cheap, $13K to $32K a kilo, and resell it for over double the price they paid.
But the catch was it would take at least 3 trips back and forth across the world to break even. And to pull it off, James would need an injection of cold hard cash to get the ball rolling.
This money would not only cover the trips but cover many other costs. He would have to bring on aids to help with signing papers, assayers, and even help pay bribes to pull off these gold sales.
How It All Went Down
James' lady friend jumped at this investment opportunity. Handing over $70K and expecting in 3 short months to receive that money back plus a 50% return on her investment.
But what this lady friend did not know was James prior to living in Washington, lived in Colorado, not Africa. In Colorado, he worked as a contractor and real estate agent. James had NO awesome gold connections that would bring huge profits.
Hell, James' only connection was the one made when filed for bankruptcy back in 2011!
By August 2017, James' friend had been led around on a wild goose chase.
James claimed that deal after deal to sell the gold fell through.
Until James supposedly found a refinery in Florida to take the gold and had Navy SEALS handle the deal. James fleeced his friend for an extra $8K for his travels with this tall tale.
Never once did the investor see the actual gold that she invested in. Nor did she receive any money from her investment.
Later that fall James came to his friend with yet another deal.
This time James had been asked to move gold AND money out of Africa by the Libyan leader.
He would be paid 25% to 30% on hundreds of millions of dollars' worth of gold and cash. A huge sum that James would generously split with her.
But again, she would never see a dime after handing over even more money to James.
His stories would only get wilder.
Building up new crazy tasks he had to handle and how it would make his friend more money.
And because of their long-time friendship, the investor never asked for a formal investment agreement.
But by spring 2018 she started to get worried.
She had yet to see any of her money back. She never saw any of the mysterious gold. Nor any profits from her investment. She finally voiced her concerns….
James drafted up an "Ongoing Business Agreement" for the 2 of them. And this agreement reassured her into handing more money over to James.
…. I am sure by now you all have figured out ole Jamesie was a scammer. And he might have just so happened to be friends with a gullible lady with bucket loads of cash.
But she was only 1 of 45 victimized by James gold investment scam!
James has been charged with 14 felonies related to theft and securities fraud. Total he flat out stole $5.4 million from his investors. Using a large chunk of this money for his own personal use.
Listen, there are shady players all over this industry… and if it sounds too good to be true, it probably is.
That's why I like to do the heavy lifting on my own and uncover my own trade ideas.
I utilize a scanner that helps me track down the "smart money" players, and if you want to check out how powerful it is… then read my latest post on this "insider" activity trade I spotted.
*Results presented are not typical and may vary from person to person. Please see our full disclaimer here: ragingbull.com/disclaimer