When I first started trading, I only had $15K to trade with… and fast forward to today, I've generated more than $8,000,000 in career trading profits — and more than $1,000,000 in 2020 alone.
The thing is, it wasn't just a straight shot to profitability for me. In fact, I made a lot of common mistakes… and that led me to lose approximately half of my $15K account.
It wasn't until I went back to figure out what I was doing right and wrong — that I discovered what was eating at my account. It's one common pitfall I believe traders should avoid at all costs… and it's known as:
Style Drifting
What's style drifting?
I believe it's the number one factor that can ruin accounts. If you diverge from your trading objective or strategies, then you would be considered a "style drifter".
Think about it like this, mixed martial arts fighters have a specific style… and if they deviate from that, they may get beaten. The same goes for trading, in my opinion. That's one common pitfall I fell into when I first started trading.
I basically traded whatever moved. However, I knew in order to become a better trader, I needed to set some guidelines for myself and find an edge.
That's when I developed strategies that focused on catalysts. In other words, I looked for reasons why a stock would move. Thereafter, I created a concise trading plan and executed… and that's when I started to become profitable.
To this day, I still follow the same approach.
The thing is, I know the struggles of being a trader with a small account… and the one thing I wish I knew when I first started was to take things slow and just focus on one trade idea a week.
Let me show you how it works.
Case Study: My One Trade A Week Strategy
The strategy I'm using is called Fast 5 Trades.
Let me show you how it works.
It all starts with an idea. Thereafter, I look for key areas where I believe it's advantageous to buy and take profits… I also know where I want to stop out, in case things go against me. My goal is to generate double-digit percentage returns (or more) in 5 days or less.
Here's how one of those trade ideas look…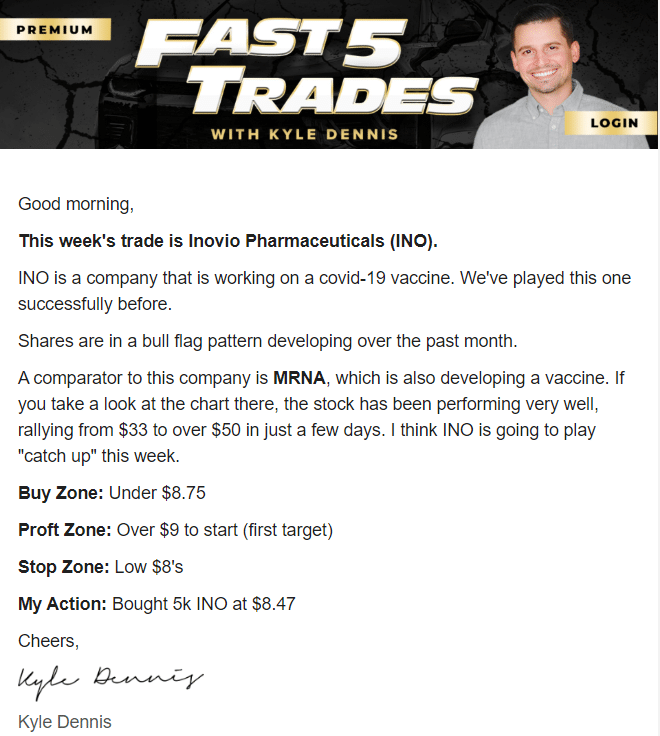 As you can see above, I had a thesis… and the catalyst here was the company was working on a Covid-19 vaccine at the time. On the chart, it looked strong to me. Basically, the bull flag pattern was forming and I was looking for a move higher.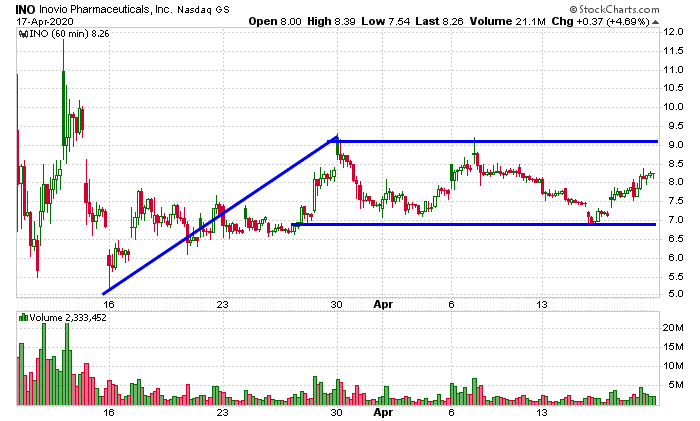 Chart Courtest of StockCharts
Shortly after I made my moves in INO, here's what happened with the stock…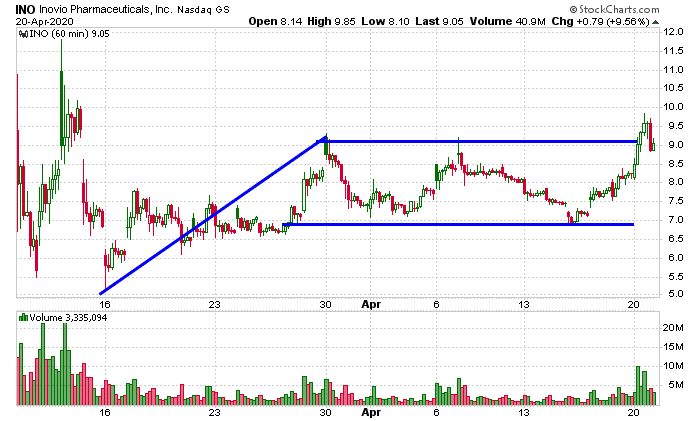 Chart Courtest of StockCharts
I was able to lock in a quick 6.85% winner and played it safe.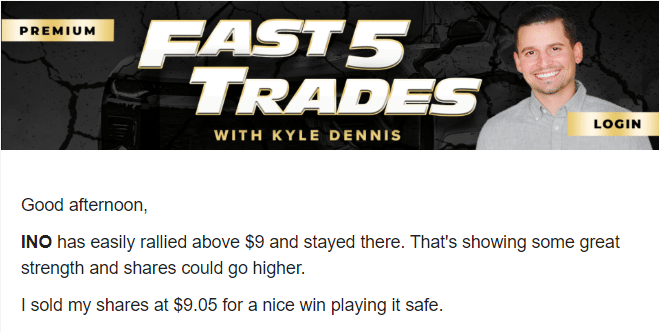 When traders focus on just one trade idea (or a handful) with an edge, I believe it can help to avoid style drifting. 
If you want to find out how Fast 5 Trades works and take it for a spin, then click here and check out this exclusive offer.
Related Articles: