One of my favorite tools to use is my Dollar Ace Scanner.
You see, I don't have to go hunting for trade ideas — I let the smart money "bring" them to me.
What do I mean by that?
Well, I just look at the order flow. I have special filters that help me detect unusual options activity, and typically, it's an indication for me a stock is likely to move in a certain direction.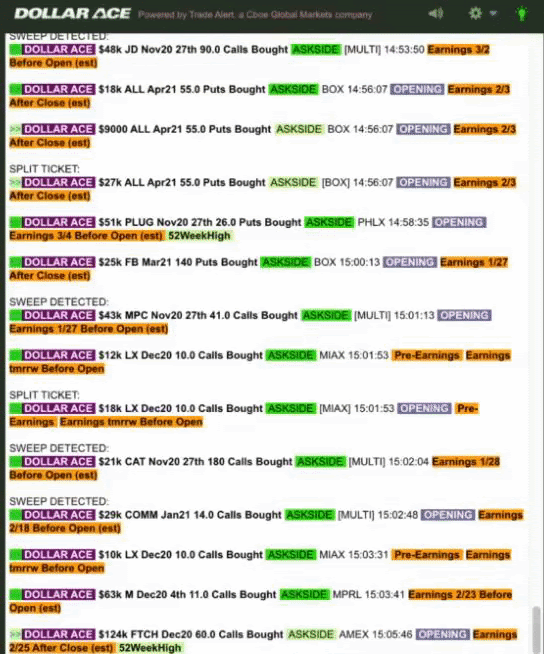 Basically, I just look at the scanner and conduct my due diligence.
Today, I want to show you one smart money trade I uncovered right off the Dollar Ace Scanner, and how I locked in a 110% in just one trading day.*
How The "Smart Money" Telegraphed The Move In HALO Options
On Friday, I noticed large options traders were throwing down bets in Halozyme Therapeutics (HALO).
They were at it on the $44 Dec. 18 calls. An 800 lot went off, as well as a 500 lot… respectively, those bets amounted to $60K and $37.5K.
I don't know about you, but I think whoever is throwing down bets like that have large financial backing.
You see, at the time, the stock was trading right around the $40 level. That means they needed the stock to move by at least 10% just to break even.
For me, that was a clue the smart money left behind.
Once I saw that action on my scanner, I had to pounce. Here's what I sent out at 10:02 AM ET on Friday.
I bought 20 HALO December 18 $44 Calls at .78 off the live scanner.
A biotech name I've followed over the years that I like that I've seen have successful unusual option activity multiple times.
Seeing a big buyer today on the live scanner really perked my interest.
Well, guess what happened this morning?
The company announced a press release.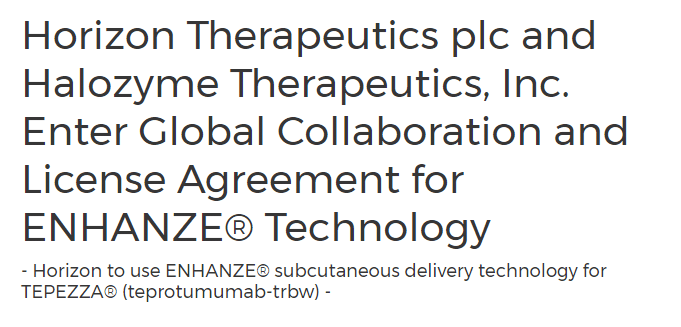 Did the traders who purchased those HALO calls know about this?
I don't know, but I can only speculate. This is how I've leveled the playing field with the smart money players.
I know what you're probably thinking…
What did those options do, did you make money?
Those HALO options exploded and I locked in a 111% win!*

Listen, I gave you a glimpse of what comes across my screen, but the key is to understand how unusual options activity works.
That's why I put together this important training session for you to learn how to follow the smart money players.
It's one strategy I believe all traders should utilize right now because I've noticed these large players are throwing down massive bets left and right.
Register for the exclusive training session here before spots run out.