With so much wacky action in stocks…
There's one indicator I'm focused on…
The Flow Of Money
While some Robinhood traders are crushing it…
The "smart money" players are placing some wild bets right under their noses… and the amateurs are missing out on all the action.
Today, I want to show you how I'm able to put the pieces of the puzzle together…
And figure out where these Wall Street "insiders" are putting their money.
One recent trade a whale barreled into was Virgin Galactic Holdings Inc (SPCE).
The action I witnessed in this stock signaled to me they may have known something about the bullish catalyst this morning.
Could you have taken part in this trade?
[Exposed] Did This "Smart Money" Player Know About SPCE?
Last week, on Wednesday at 7:07 AM ET…
I sent out my Dollar Ace watchlist to my subscribers. On that list was SPCE.
Why was this trade so interesting to me?
Well, the previous day I noticed some pretty unusual options activity.
Here's a look at SPCE on the 30-minute chart at the time…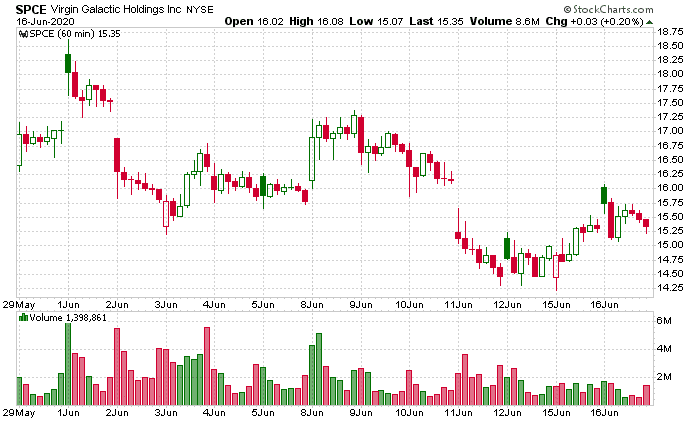 Source: StockCharts.com
I mean the stock was trading around the $15.50 area on Tuesday…
But you know what?
That didn't stop one options player to throw down a bullish bet in the name.
Someone came in about purchased:
1827 SPCE June 26 $18 Calls for $0.25
They Dropped $45,675 In Premium
That means they needed the stock to catch a large pop for those options to gain in value.
With those options expiring in a little over a week…
I figured something was up in the name, and that's why I placed it on my watchlist.
Well, guess what happened with SPCE?
The stock exploded, and those options were $0.62 bid X $0.65 ask at 1:15 PM ET on Monday.
In other words, if that smart money player held those options… they would've more than doubled their money.
The reason for the move?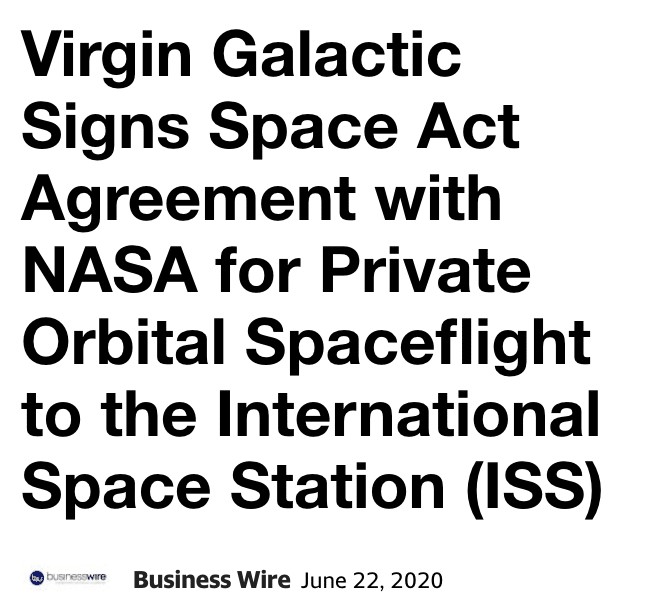 Was that just a coincidence?
I don't know about you… but that trade seemed like it was timed to perfection.
The thing is…
This isn't just a one-off trade.
I see "smart money" activity frequently in the markets.
Now, if you'd like to learn more about why I find "smart money" trades like this so compelling…
Then you must my latest eBook on options order flow.
You'll learn how the smart money moves
And how you piggyback off their ideas.