If you've been following me, you probably know I love to follow the smart money. Of course, I'm not just staring at my screens all day.
I actually have a scanner that lets me know when "smart money" activity goes off.
It's one of the main reasons that helped me cross $1M in trading profits this year so far…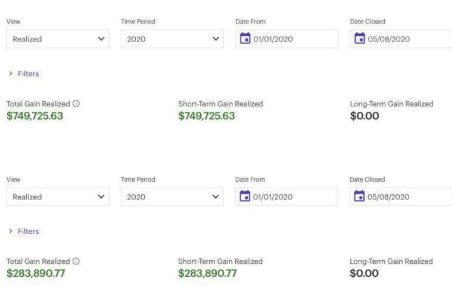 Now, there's one trade that my scanner picked up the other day that's really interesting to me.
I noticed a "smart money" trade in Avis Budget Group Inc. (CAR), and it signaled to me the stock could be headed much lower from these levels.
So what's going on with CAR and what are my thoughts on the play?
Now, keep in mind, I already traded puts in CAR and took a profit… but it's still on my radar and I'll keep an eye on this name.
Hertz Corporation (HTZ) is going through some financial troubles right now. The company has less than 10 days to come up with $400M for holders of its asset-backed securities. Right now, there's a "going concern" in HTZ.
Some traders believe HTZ won't be able to come up with that money and potentially head for bankruptcy… and the stock price shows it.
Less than 3 months ago, HTZ was trading above $20, but now it's below $3.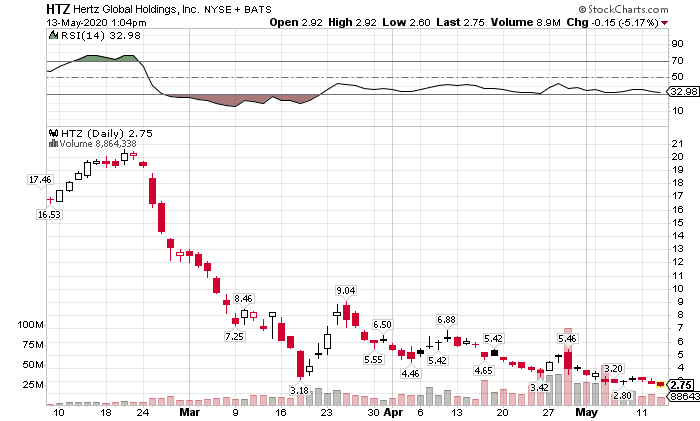 Chart Courtesy of StockCharts
In an attempt to raise cash, the company may be forced to unload its most prized possessions — used cars.
This, of course, is causing shockwaves in the entire car rental industry.
Now, we're seeing some drops in other car rental companies… and according to my scanner, Avid Budget Group (CAR) may be the next one in trouble.
The other day, my scanner picked up on some unusual options activity in CAR.
The particular order that caught eye was a purchase of 2340 August $8 puts for $1.56. The trader spent a total of $366K in premium.
This happened when the stock was trading around $13… and that meant they were expecting a large drop in CAR.
In fact, the "smart money" trader would need the stock to drop by 49%, at the time, to just break even. Talk about a long-shot bet.
I've made a move in this trade and took my profits, but I still have it on my radar… and I'll reassess the trade for a potential re-entry.
The stock saw a massive drop this week already…
Chart Courtesy of StockCharts
By the looks of it, CAR could head lower and the "smart money" still seems to be in this position.
Now, I actually routinely follow the smart money into trades like this one.
For the first time ever, I revealed my scanner to the public and how I'm able to uncover options poised for large moves.
Register now to find out how my "smart money" scanner works in action.
Related Articles: