If anyone tells you there aren't opportunities in the market or it's too choppy…
I can tell you they aren't looking in the right areas.
You see, there are trends already developing in the market right now — and if you truly want to catch the waves of momentum, it's important to identify catalysts ahead of time.
Right now, there's one "no-brainer" event on the table and it's the Super Bowlfor catalyst traders like myself…
If you don't know what catalyst I'm referring to…
It's the Presidential Election.
Right now, there are sectors that can pop off depending who wins, and I want to show you which ones I've got my eyes set on.
There Are Industries Set To Take Off In The Coming Weeks
The elite traders will tell you they're on the hunt for specific stocks in industries that can benefit from the outcome of the election.
That's what catalyst trading, or event-driven trading, is all about.
For me, I want to identify potential catalysts on the table ahead of time. Luckily, I can do this well in advance. With the election catalyst, I've been on the hunt for industries set to benefit.
The first sector I want to focus on is healthcare. You see, regardless of who wins, I believe there will be plenty of opportunities in that area.
If you look at this heat map from Finviz, you'll see just how strong healthcare stocks have been this week…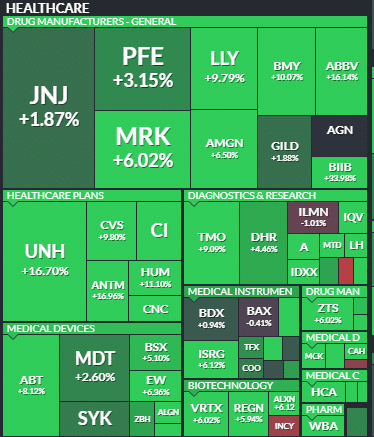 Specific areas I want to target in healthcare include biotechs, pharmaceuticals, medical devices, and health insurance just to name a few.
Now, we still don't have an outcome yet… and it's still too close to call. So if the POTUS gets re-elected, the two sectors I want to focus on are technology and defense.
If you remember what happened after the last election, they were huge outperformers… and I think the same will happen again.
On the flip side, if Biden wins, then I want to target solar and gold stocks. The reason being — there should be renewable energy initiatives, which would benefit solar stocks.
I think gold stocks can also benefit because there may be an increase in spending, which would impact inflation… so traders and investors may flood into gold.
Whatever the case may be, I've already conducted my due diligence and am set to release my Sniper Report POTUS Plays once we get some clarity as to who will become the next President.
Since I believe now is the perfect time to learn how to trade "longer-term" catalysts, I want to show you how I'll trade my coming POTUS PicksLIVE.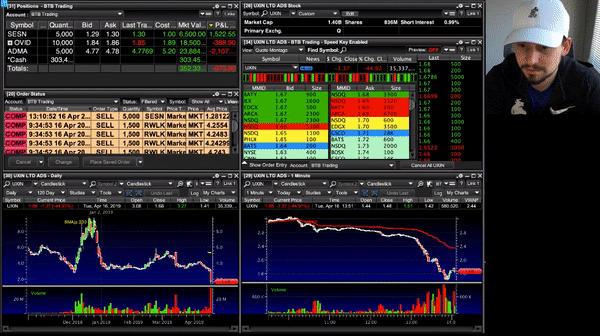 The only way you can see this is if you join Sniper Report.
Once I finalize my plays, you can watch and learn how an eight-figure trader attacks the market and exploits "longer-term" catalysts.
Not only will you have the opportunity to watch me place these trades live on separate occasions, but you also gain access to all of this when you join Sniper Report…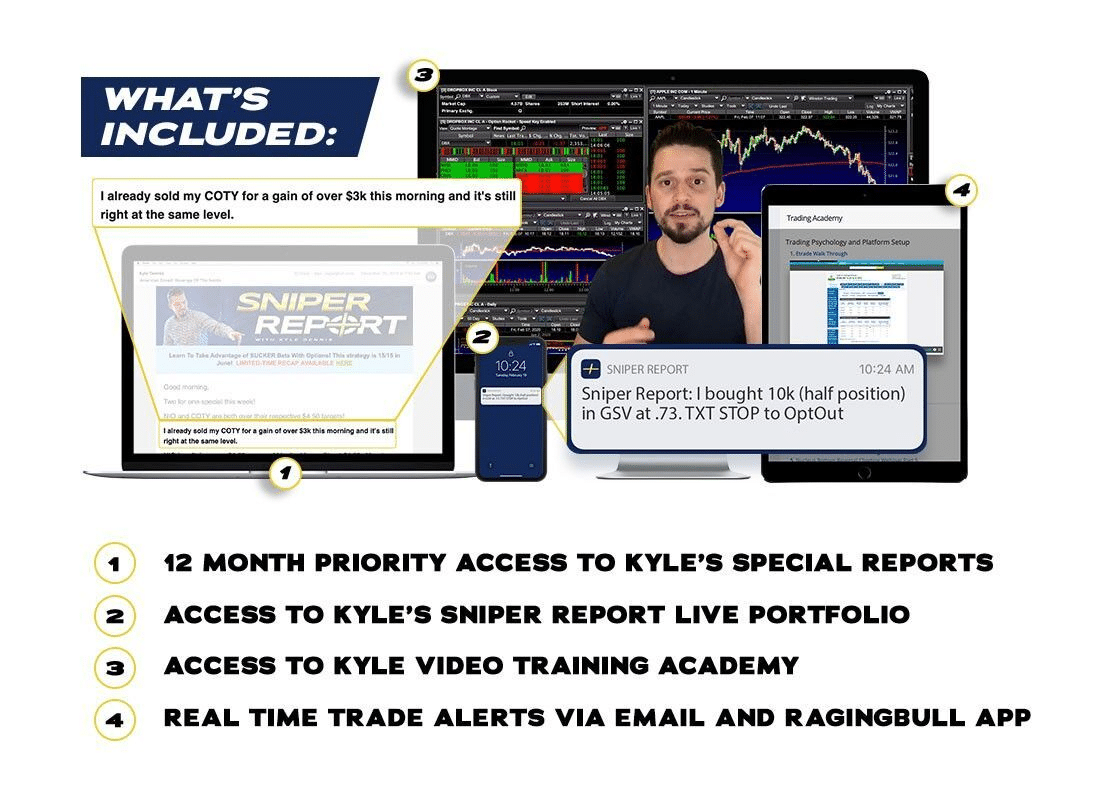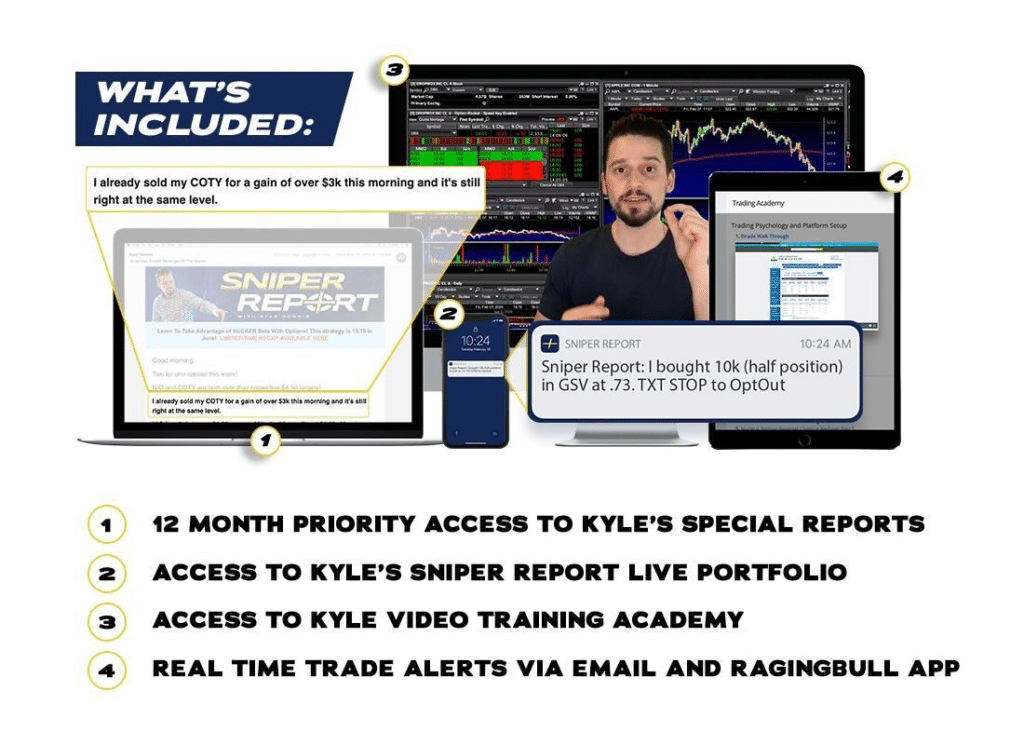 This is your chance to gain access and lock in Sniper Report at the lowest price ever.