I've seen it happen time and time again.
A stock runs higher and a short seller comes out and makes a statement — calling for a massive drop.
Heck, this happened with Blink Charging Co. (BLNK) on Monday.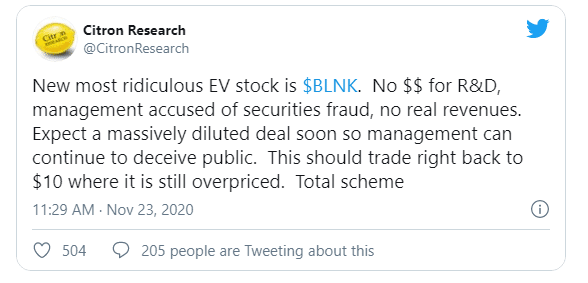 Do you know what happened that day?
The stock actually continued its run and closed at $34.67. However, the stock did close 16.36% on Tuesday. With a stock like BLNK, the company didn't refute the claims nor did an analyst come out and defend the stock — I mean, after all, they have bigger fish to fry.
However, when it comes to smaller companies or large companies with a lot of analyst coverage, there is typically a rebuttal. It's one catalyst I love to take advantage of, whenever I get the chance.
Right now, there are plenty of trades such as the one I'm about to show you. To be quite honest with you, I believe these are some of the easier trades out there.
Not only that but the money-making potential in comparison to the risk make these setups a no-brainer for me.
That said, let me show you what I'm talking about here using a real-money case study.
Listen, I get it… there's so much action in the market, it's hard to keep up with all the news events and catalysts out there.
However, once you learn how to uncover them, I genuinely believe it can help you better time your trades.
Let me show you what I mean by that.
On November 19, famed short-seller Kerrisdale Corp. issued a warning on the Tattooed Chef (TTCF).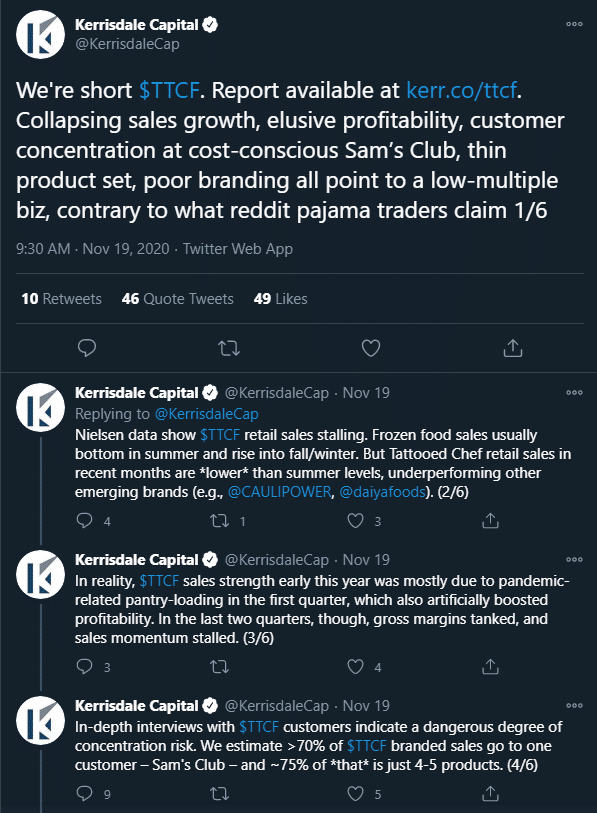 The research firm published a short report and had a series of six tweets to let its followers know about their thesis.
Of course, when a firm such as Kerrisdale Capital issues a report, the street listens.
The stock cratered and sold off right out of the gate.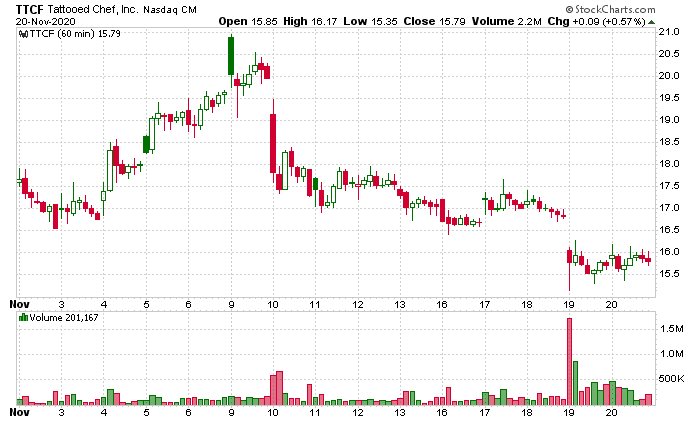 Most pros will react to this news and go with the short thesis. If you look at the chart above, those who were late to the party could've shorted the lows and actually lost money in it.
You see, generally, when a stock gets attacked by a short-seller, it comes out with a rebuttal, refuting the claims.
I believe we were set for a bounce.
The next day I sent this alert:
On Tuesday, I closed the trade out for a winner…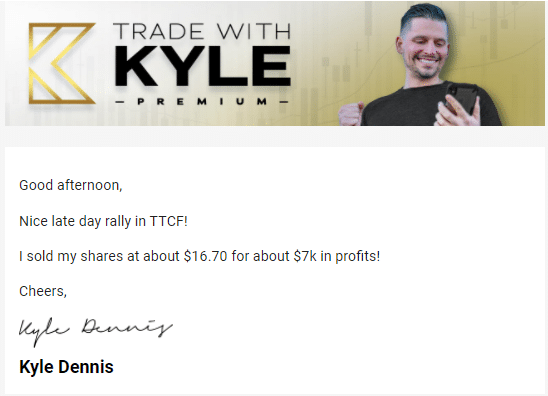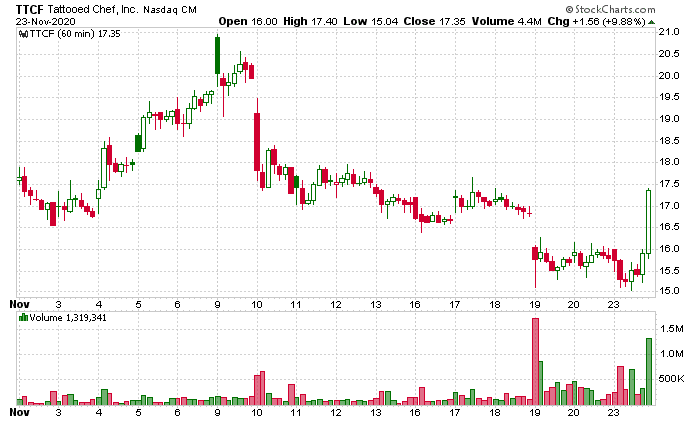 My timing was a little off on the trade, but I didn't really sit in large losses. It was a relatively easy trade for me.
Right now, there are low-hanging fruit trades such as the one I just showed you.
The key is to identify the catalyst, plan the trade, and trade the plan. At least that's what I do.
I want to show you how to use catalysts to your advantage and teach you how to develop a unique edge in the market.
With the way the market has been acting, I think you should attend this training session because it can potentially make you a better trader.