The market is raging after Pfizer announced its vaccine is more than 90% effective. Traders were in full force, and I wouldn't doubt it many made money hand over fist.
Of course, there are a lot of catalysts on the table right now…
And if you want to identify some of the hottest opportunities out there — it's important to identify trends ahead of time (or as they develop).
That said, I want to show you which industries and sectors I'm focused on right now…
And reveal to you some trade ideas on my radar right now.
Industries And Sectors Set To Pop Off
There are specific industries and sectors that are positioned to benefit more so than others in this environment. For example, with a potential coronavirus vaccine on the table, that could revive industries such as:
Hotel & Lodging

Restaurants

Retailers

Airlines & Cruise Liners

Leisure
In addition, to those areas — solar, gold, and healthcare stocks are in play as well.
Of course, these trends are already developing, and I believe if I'm able to find a specific catalyst in a stock within the industry…
I'm better positioned to make money in the market.
First, you need to understand what a catalyst is.
Quite simply to me, it's an event that can cause a stock to run higher or get flushed down. A catalyst event can be a product release, earnings release, fundamental change in the company, M&A, etc.
So let me show you one play that's on my radar, which has a catalyst.
Activision Blizzard (ATVI)
Catalyst Dates: New system cycle and new Call of Duty game November 13th
With this play, one can either trade stock to play the runup, or trade options. The ATVI November 20 $75 Calls would be a
Key levels that look interesting for ATVI are $75-$76. With a stop-loss below $73.50. The target would be above $80.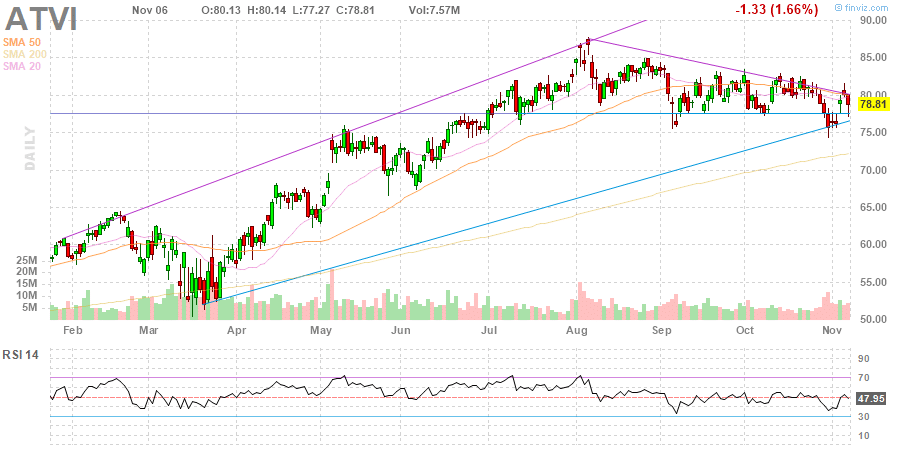 Target (TGT)
Catalyst Dates: Earnings November 18th before market opens
Options make more sense with this play given how expensive the stock is, in my opinion. The TGT November 20th $160 Calls look attractive here for a potential runup into earnings.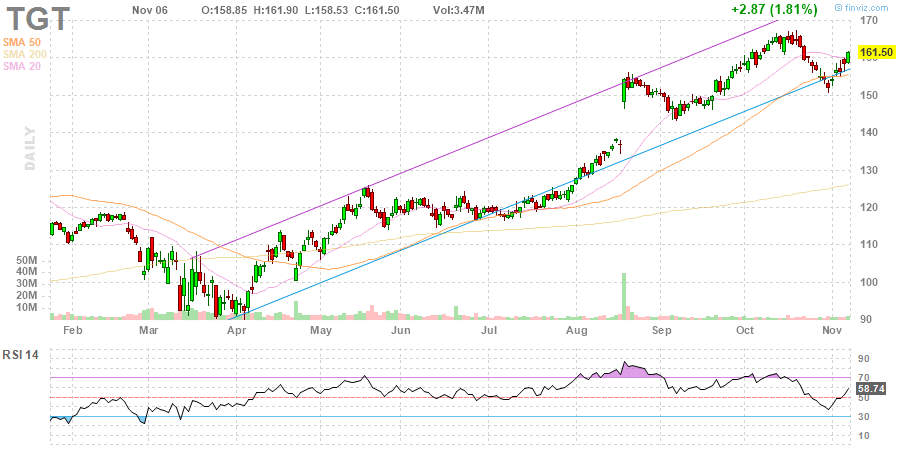 The idea with these plays would be to get in before the hype train rolls in and bids prices up, then sell for a profit. Regardless of what happens with the trade, I typically want to close my position before the catalyst event.
Why?
Well, if you know anything about catalyst events, it's very risky to buy and hold into them. You really don't know what can happen.
Take TGT for example. It's got earnings, and it's really a coin toss, the street will either love it or hate it.
Listen, right now, there are plenty of opportunities out there… and it's of the utmost importance to understand how to time your trades, in my opinion.
Let me show you how learning how to trade catalysts can potentially help you become a better trader.