I specialize in trading stocks with catalysts.
A catalyst can be new information like an earnings event, industry conference, an analyst note, an update from the company, legal action, a short-seller report or an activist investor—basically any news that has the potential to cause increased volatility and volume into a stock.
For example, earlier this week Stitch Fix (SFIX) shares blasted higher after it released its earnings report.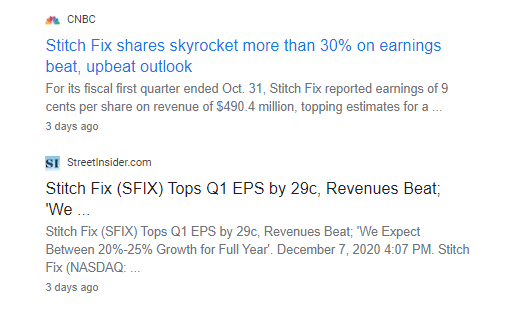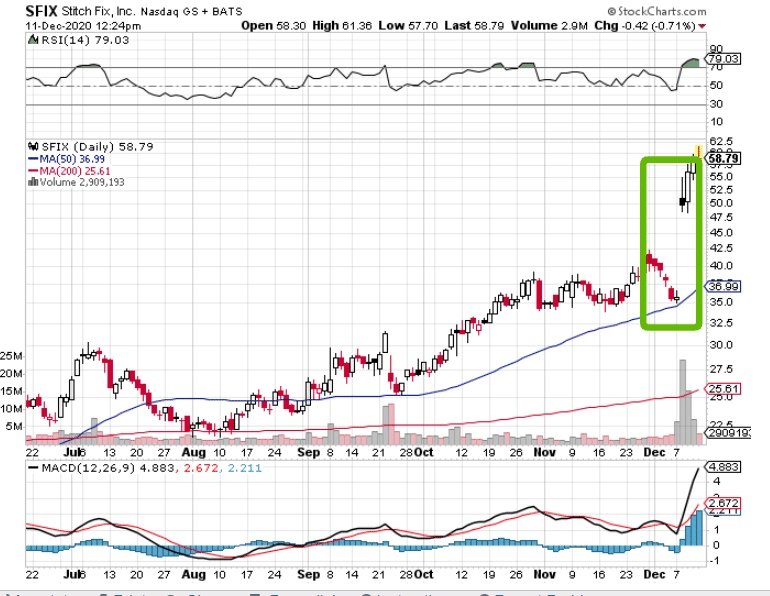 SFIX saw its shares gap up after a positive earnings release this week.
Now, if you've been around the block for a while then you might already be familiar with earnings catalysts.
That's why today I want to take this moment and do a deep dive on other types of catalysts, and how they impact stocks.
I'll be covering what some of the most common bullish and bearish catalysts along with examples. Even if you trade "the news" it is still important to know what is happening that way you can understand how position size correctly and manage risk.
Bullish & Bearish Catalysts
Conferences:
Firms will often go to industry conferences to showcase their latest technology, products and services. It is a great opportunity for them to speak with analysts and customers.
For example, just the other day, we saw a nice pop in Esports Entertainment (GMBL)…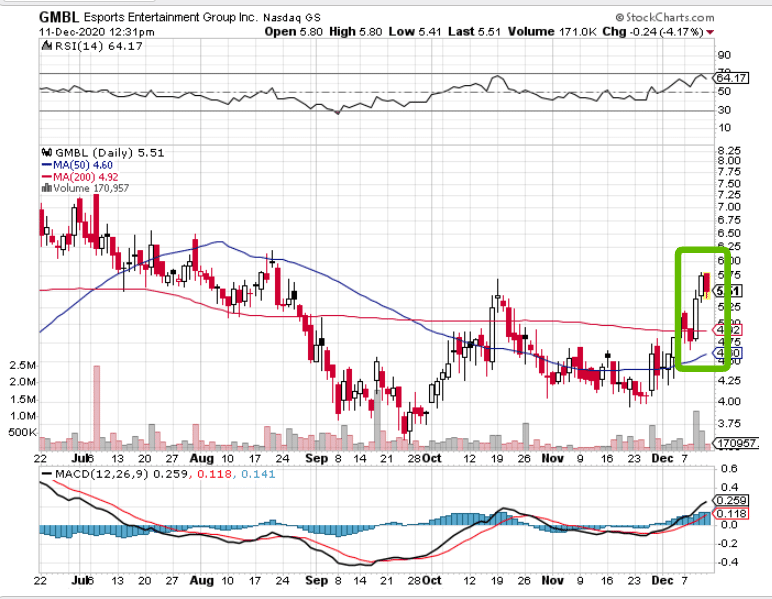 The catalyst?
The company was presenting at the Benzinga Global Small Cap Conference

As new information hits the newswires traders are reacting to it. In this case, it appears they liked what they heard and it drove the stock higher.
Activist Investor
Sometimes people like to follow investors with strong track records. For example, traders often react to investments made by Bill Ackman, Warren Buffett, Carl Ichan etc.


Source: CNN Business
This can also work the other way.
For example, activist investors sometimes take short positions too, in this case, it can have a negative effect on the stock.
Analyst Reports
Just like certain investors have clout so too can analysts.
Of course, not all analyst actions are the same. For example, if a particular analyst has been bearish the stock they are covering, and all of a sudden they become bullish, this can potentially be very positive for the stock.
On the flip side, a downgrade could be bearish and put pressure on the stock.

Analyst upgrade/downgrades are tricky…they don't always move stocks so it is important you get familiar with who the analysts are and what type of clout they have.
Legal Actions
One of the hot topics right now is the potential legalization of marijuanna. Any type of legal news upcoming or new has the potential to move stocks in the sector in either way.


Short-Seller Reports
Let's face it, most Wall Street analysts are long biased. Very rarely will you see them issue out negative reports. However, that's where independent research firms like Citron and Muddy Waters come into play.
And unlike private banks, they issue their research for free. And like activist investors, the top short-sellers have clout too.
Company Updates
Earlier this week, shares of Greenwich LifeSciences (GLSI) took off after the company released positive data pertaining to its breast cancer treatment.

Of course, it can also work the other way too…especially in the biotech space…where companies can literally thrive or die from its data results.
How Do You Prepare For Catalysts
A lot of times you can find upcoming catalyst information directly on the company website.
For example, here are the events that are upcoming in Netflix (NFLX):
Of course, the biggest catalysts are ones you can't prepare for. They are breaking news stories that hit the wire. These tend to have the greatest volatility and offer the most opportunity.
But volatility is a double edge-sword. Fast moves can work in your favor but they can also work against.
The key is to be aware of what is happening and have a plan.