No matter where you look, there are catalysts on the table…
If you can time them, it's possible to put yourself in a position to ride the stock higher once demand picks up.
Now, for me personally, I've been able to uncover catalysts before the herd hears everyone talking about the stock. You see, I conduct due diligence on all my plays…
And there's actually one catalyst I came across that I don't think a lot of traders focus on. In fact, I think it's one of the most overlooked catalysts in the game.
That said, let me show you the catalyst I'm referring to and how it helped me uncover my upcoming "longer-term" catalyst play.
If you don't know what a catalyst is… it's any piece of information that can cause a stock to move.
Catalysts can be press releases, earnings announcements, corporate action, corporate "insiders" accumulating shares, "smart money" activity… whatever the case may be…
It's something that can cause a stock to run higher… or plummet.
The one catalyst I love to exploit is Corporate Insider Buying. Now, what this means is someone on the board, an executive, or someone close to the company purchase shares.
Whenever they purchase shares, they need to disclose their stake. The same goes for if they sell shares.
To me, that's a clear tell that management is confident in the company. Before I tell you a little more about my upcoming POTUS Catalyst Play…
Let me show you how I actually uncovered a large winner in OPKO Health Inc. (OPK), which was one of my best Sniper Alerts.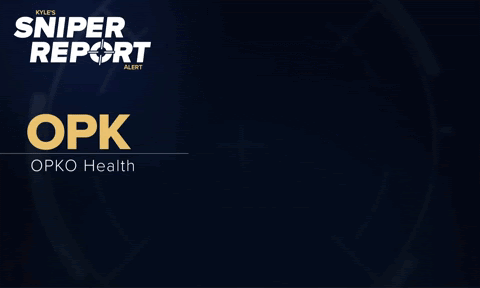 A few months back, the CEO was accumulating a boatload of shares when the stock was trading under $3. He had to disclose his stake a whopping 16 different times between late March and early June.
He did so in Form 4 filings, which you can find on the SEC Edgar database.
Here's a snapshot of how a Form 4 looks.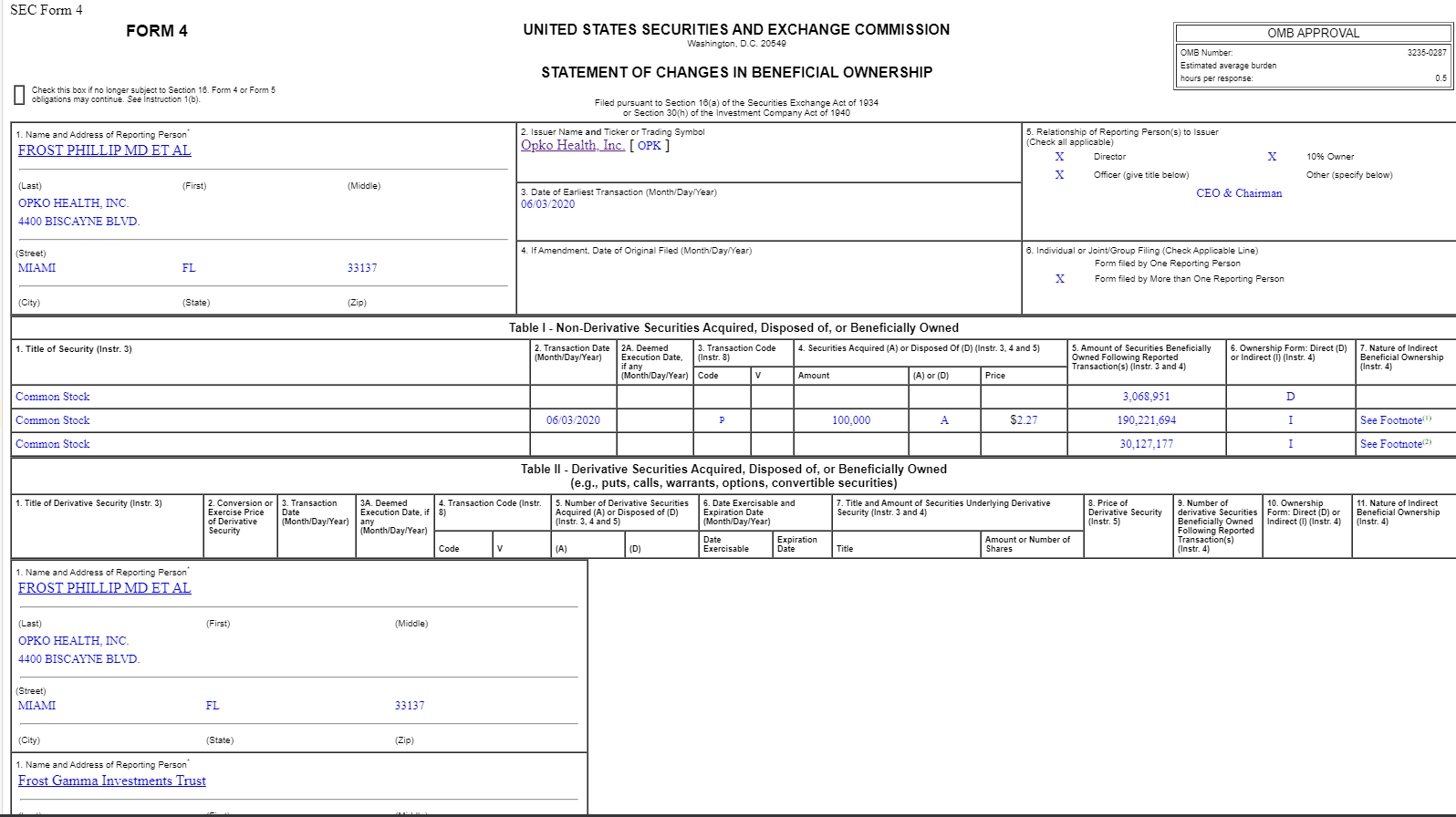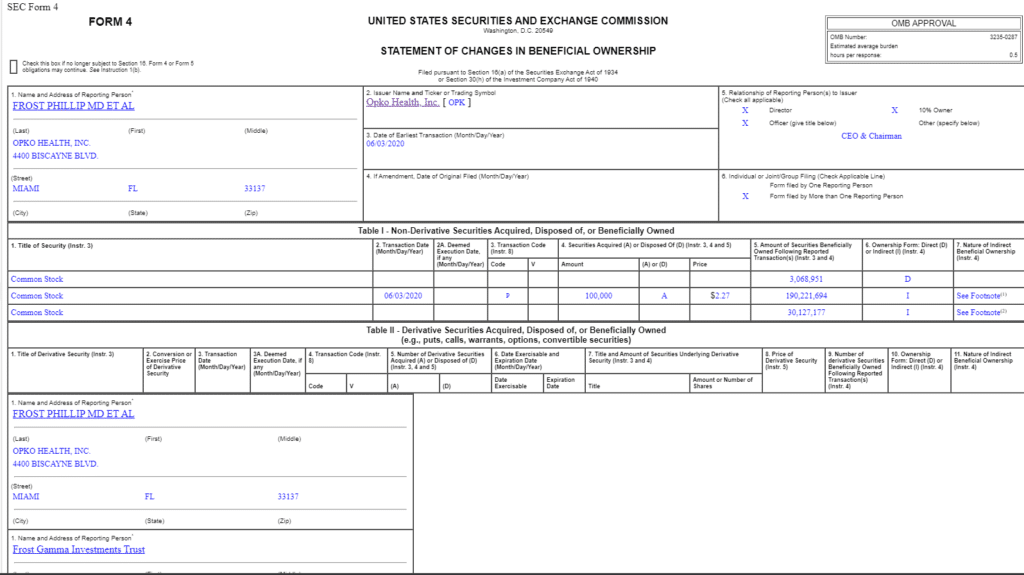 Now, this is one major catalyst I believe traders often overlook, but it holds a lot of weight in my opinion.
My upcoming POTUS Catalyst Play reminds a lot of OPK. Not because it's in the same industry or is a similar company…
But it's due to the fact corporate insiders have been gobbling shares up in this stock trading under $10.
No joke, these players have been spending millions of dollars on these shares and that's a sign the stock can take off.
Of course, there are other catalysts I've uncovered in the stock, and I genuinely believe it can double… and I'm afraid it might happen without me.
That's why any day now, I'm set to pounce on this play… and subscribers will be alerted before I go LIVE to trade it.
You have the unique opportunity to watch me trade it live, all you have to do is sign up here.
It's a unique learning opportunity, and you can gain access to all of this…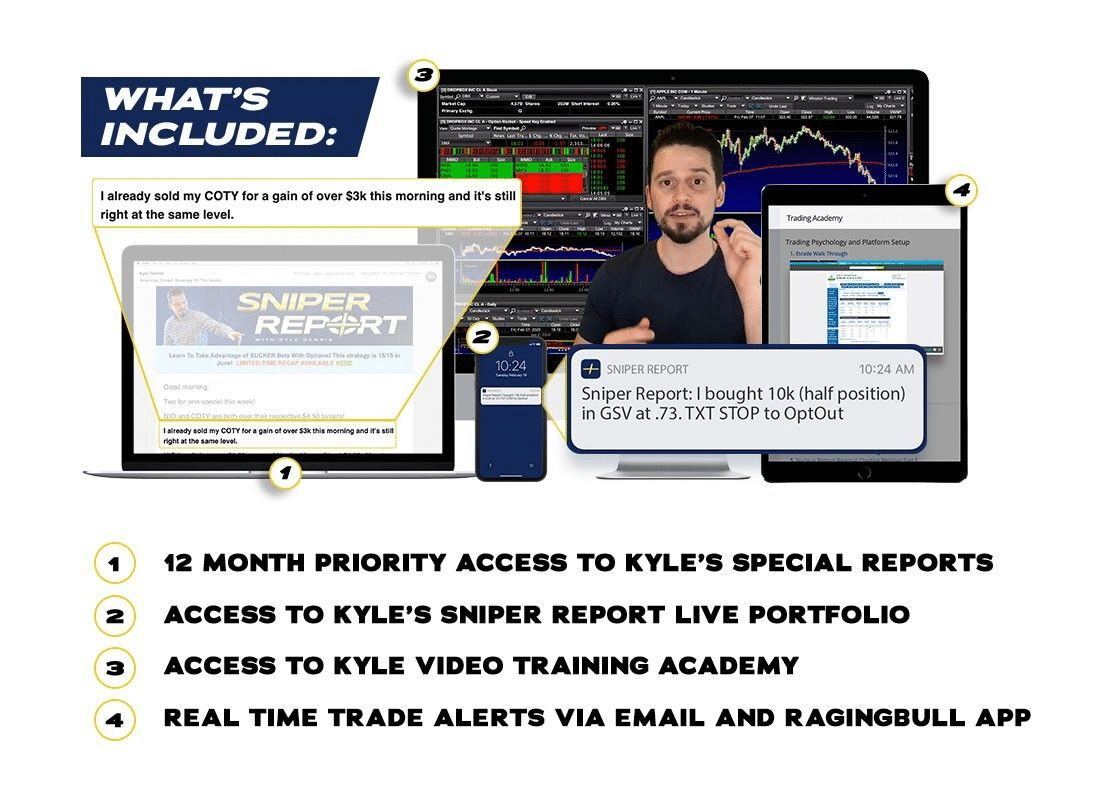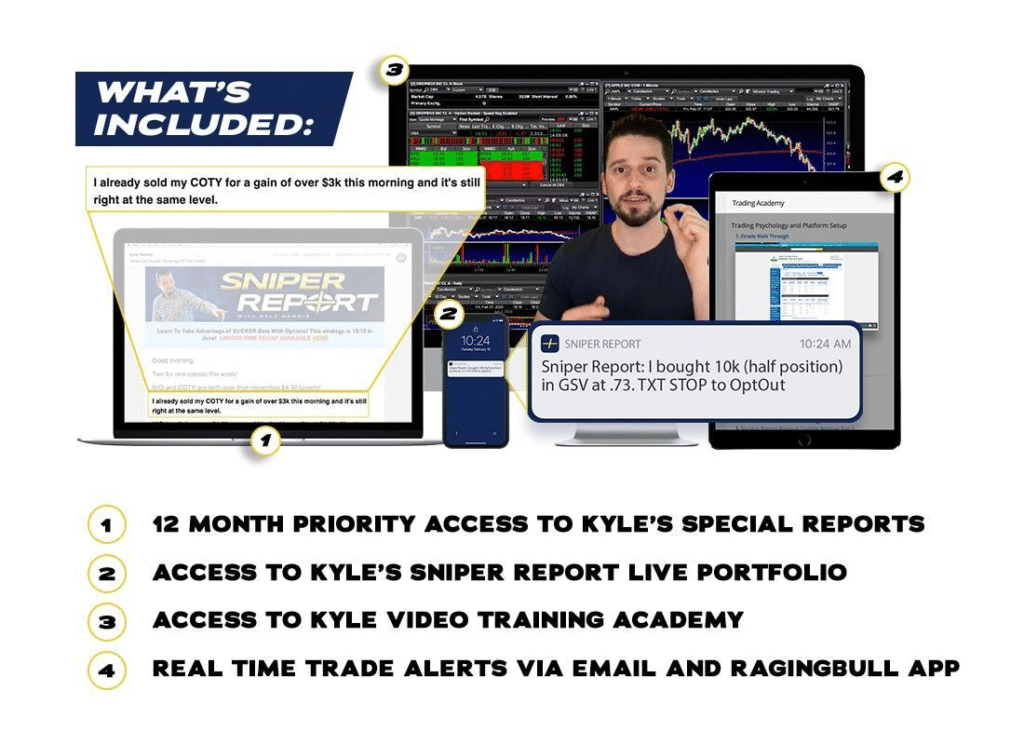 I can tell you now, this deal won't be around for long. Don't miss out because spots are filling up fast.