From time to time, my "insider" activity scanner picks up on some pretty insane bets…
It's truly mind-boggling how reckless they can get.
I want to show you a trade I spotted in a deal stock because the timing of it was just uncanny. Once I draw back the curtains and reveal what the smart money did, your jaw may drop.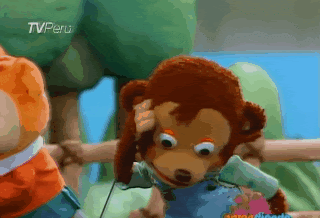 You see, every day, there are smart money trades that come across my screen. The key is to understand which ones to put on a watch list, and which ones to let go by the wayside.
Let me show you the action I saw, and what stuck out to me.
The Paper Trail Is Gorgeous!
When it comes to the options market, every trade that goes off needs to get reported to the Options Price Reporting Authority (OPRA).
If you're able to get a hand on the orders that go off, can you imagine how much information is "hidden" in there?
That's why I have a smart money options scanner that detects large and unusual options activity.
The thing is, it's not as simple as just looking for large orders… you have to be able to piece together the information.
For example, last Thursday a trader came out and bought
131 MNTA Aug $31 Calls
They Paid $2 Per Contract
For A Total Of $27K In Premium
At the time of the trade at the stock was at $29.60.
The options they purchased were out-the-money options set to expire worthless in about a week. What stuck out the most was how aggressive they were.
You see, the spread on the $31 calls was $0.75 bid X $2.00 ask. That means, that trader paid the ask to get filled!
That's pretty wild to me. They didn't try to get a better price or get filled mid-market.
That signaled they wanted in the stock.
At the end of the day, it didn't really matter that they paid up for those options.
Here's what happened…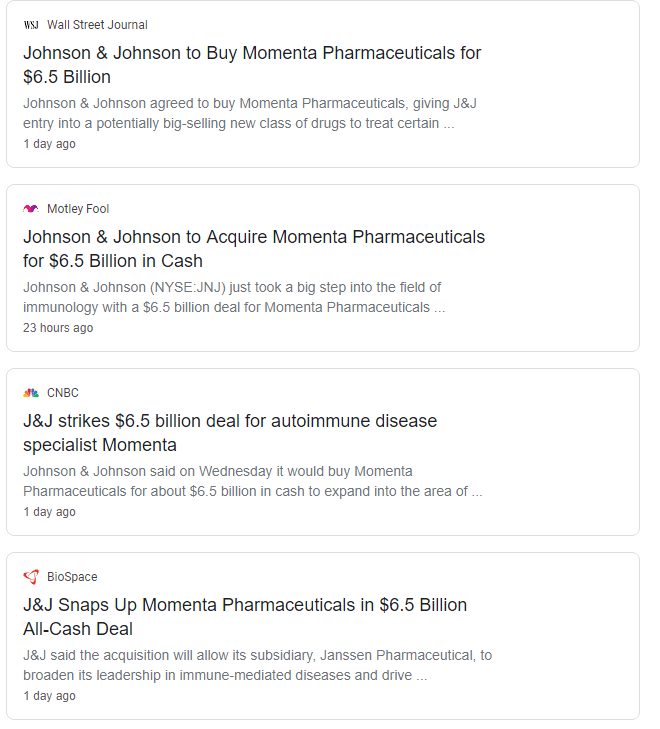 The stock absolutely erupted, gaining 69% following news that JNJ was making a move for them.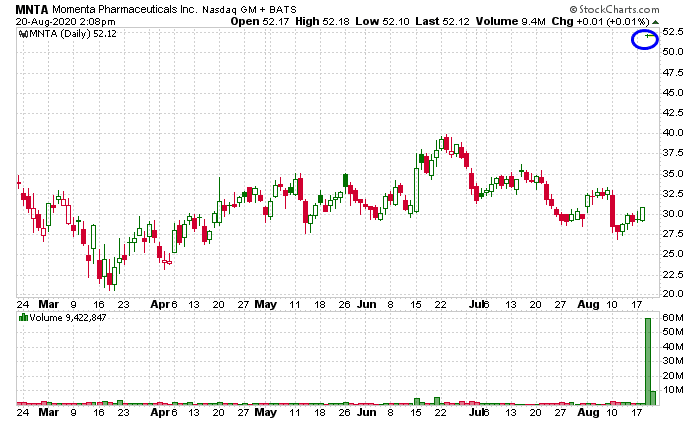 Those $31 calls?
Worth about $21 yesterday.
In other words that $27K wild bet turned into more than $258K in trading profits.*
Do you see why it can be so beneficial if you have a tool that looks out for this type of activity?
I've had some of the biggest percentage gainers with this strategy.*
I want to show you how it works, click here to register for my upcoming workshop.
Find out how my scanner works and how you can get your hands on it.
If you're struggling to come up with trade ideas then this can be the tool you need