There's so much uncertainty in the market right now.
If I try to figure out what direction the overall market is headed, it'll be a lot more difficult to uncover potential trade ideas.
Instead, there are specific areas within the market that offer explosive opportunities.
You've probably seen the headlines already and what some traders are keeping their eyes on:
The upcoming election, which is less than a month away.

Coronavirus cases around the world, after some states saw an uptick.

What the U.S. government will do to support the economy, and the next round of stimulus

Corporate earnings announcements.
There is a sector that I believe will be filled with a wealth of opportunities due to one major catalyst on the table.
Allow me to show you how I intend to capitalize on them and why my upcoming catalyst picks have 4X – 5X potential.
If You're Not Focused On Biotechs, Listen Up
This month there is a slew of catalysts, specifically in the biotech sector. You see with flu season picking up and economies normalizing, some are fearful of another wave of COVID-19 cases.
Of course, companies are racing for the cure, and there are some biotechs that will play a key role in getting the U.S. to reopen in full force.
Some specific biotech industries that stick out to me right now are:
Vaccination

Therapeutics

Diagnostics
Within those areas, these stocks have specific catalysts, and I'll be trading around them. After all, it's what I've been doing for the better part of 2020.*
You see, with biotech stocks…
There's something known as the catalyst runup.
My goal is to take advantage of the move higher into the catalyst date because everyone and their brother wants action. I aim to take profits just as the herd starts to pile in.*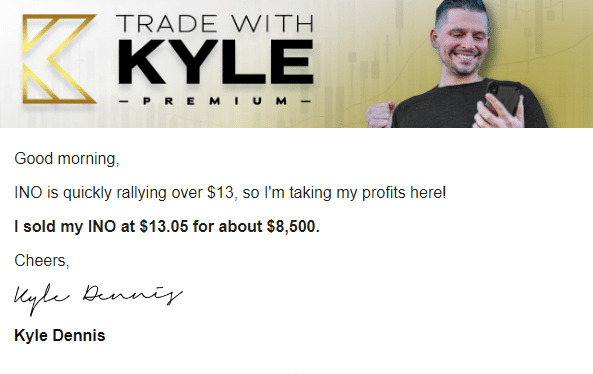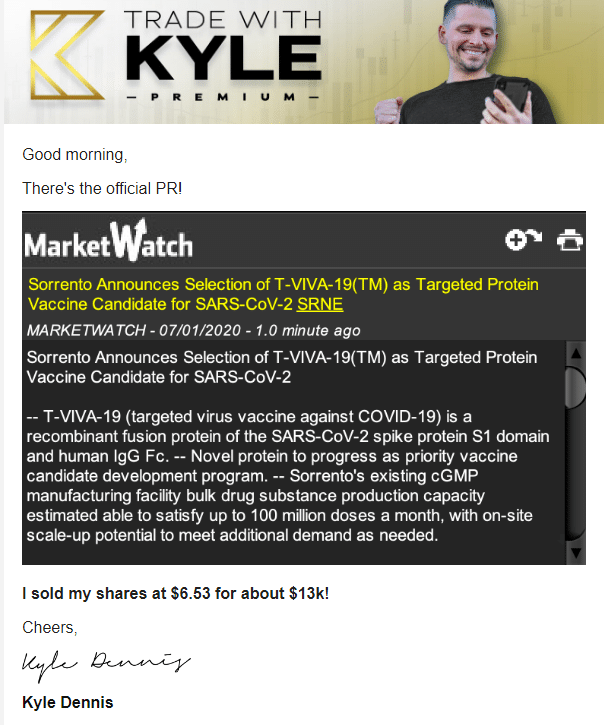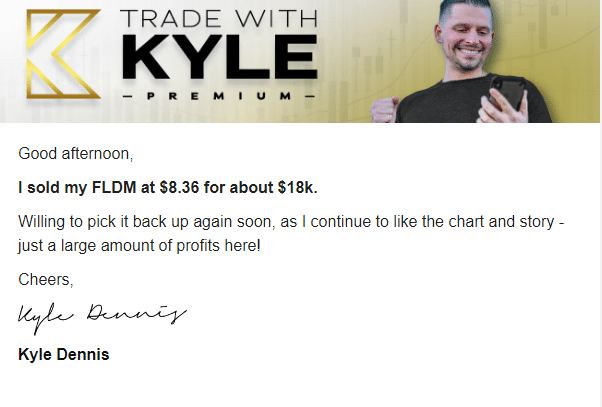 Timing is key in this market environment, and right now… there's a perfect storm forming within the biotech sector.
For me personally, I want to identify catalysts on the table and plan my trade around it. Here's a sample of how I would draft up a quick trade plan on my watchlist.
The goal is to get in well in advance of the catalyst and take advantage of the run higher.
Spectrum Pharmaceuticals (SPPI)
Catalyst Dates: FDA Approval date October 24
Buy Zone: $3.70 to $4.30
Profit Zone: $5.00 or higher
Stop Zone: $3.50 or below
Option: SPPI November 18 $4 Calls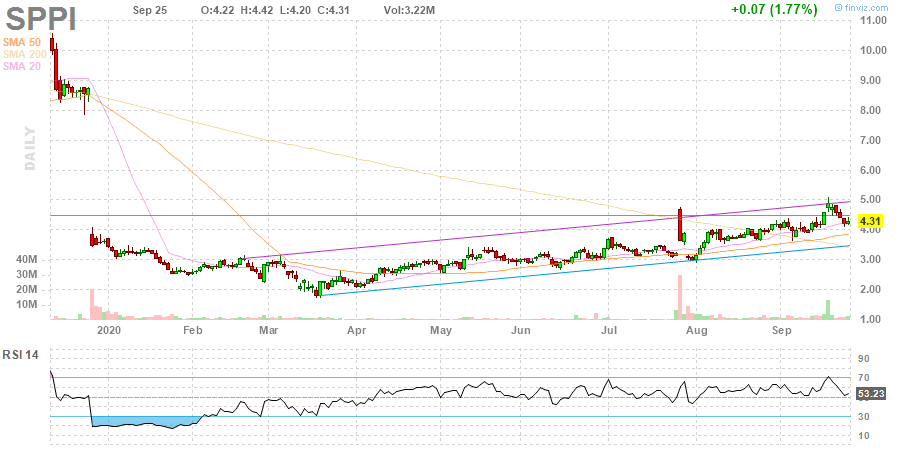 While there are plenty of catalyst trading opportunities out there… I've uncovered three stocks in the vaccination, therapeutics and diagnostics industries with 4X – 5X potential.
If you want to find out how I plan to trade them, then click here to find out how to get your hands on them.
Remember, timing is everything in this market environment, and I'll be releasing my three stocks at specific dates throughout October.