The set-up: Palo Alto-based Eiger BioPharmaceuticals Inc. (EIGR) develops targeted therapies for rare diseases. The company has two catalysts coming up. Interim data on a Phase 2 study for Pegylated Interferon Lambda – used in the treatment of hepatitis delta virus — is expected to be released at the American Association for the Study of Liver Disease meeting in late October. The second catalyst is the J.P. Morgan Healthcare Conference, being held January 8-11, when EIGR will release Phase 2 data on Ubenimex, a pulmonary arterial hypertension drug.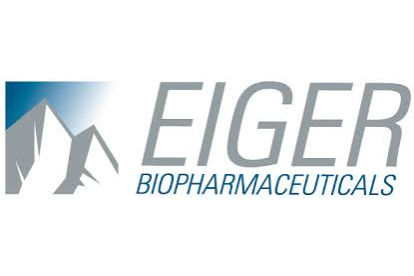 What I'm looking for: The stock has pulled back from $9.95 on July 17 — when it reported some positive news — to close at $8.08 on Tuesday, filling the gap it had been in. EIGR is down on the year from its 52-week high of $17.98; over the last month it dropped from $10 to $8 because of the overall pullback we saw in biotech stocks.
Over the next six weeks, it has a great chance to make a run up to $10 or above. I'm planning to go long in the next week or so. I'd like to see EIGR hold over $8 support, but what's more important to me is that the catalyst is six to eight weeks into the future. Eiger can reclaim its highs if the company reports encouraging data at the AASLD meeting.
What's going on with biotech: As I said on Monday, last week's pullback in biotech stocks had more to do with geopolitical news and traders' risk tolerance, than with industry fundamentals. (See my previous comments on the biotech sector in this piece about Nektar Therapeutics.) Now that North Korea is out of the headlines, the biotech index – iShares NASDAQ Biotechnology Index ETF (IBB) – has bounced back with the general market.
#-#-#
Kyle Dennis runs Kyle Dennis' Biotech Breakouts (biotechbreakouts.com). He is an event-based trader, who prefers low-priced and small-cap biotech stocks.  He currently has no shares, options or open orders in EIGR; he last owned the stock on March 6, when he played 5,000 shares as a day trade.
Related Articles: