The backdrop: Nektar Therapeutics (NKTR) was trading above $23 as recently as July 25, when it announced a $150 million partnership with Eli Lilly (LLY) to co-develop an autoimmune therapy. After its second-quarter earnings report Aug. 8, Nektar pulled back about $6 from the highs as the biotech index – as measured by the iShares NASDAQ Biotechnology Index ETF (IBB) – waned in the dog days of summer.
The setup: Nektar has three upcoming catalysts: a cancer drug trial with data coming in early September, an antibiotic trial with data due out before the end of the month, and then another trial of Ciprofloxacin Dry Powder coming at the end of the month.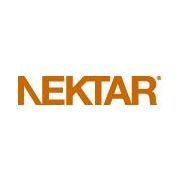 Big partners are another good reason to own a company, and Nektar has strategic partnerships with Bristol-Myers Squibb (BMY), Amgen (AMGN), Bayer (BAYN) and Roche (RHHBY), as well as Lilly. It's a larger biotech in the small-cap space, with a market cap of $3.1 billion.
What's going on with biotech: I don't think the downtrend has much to do with fundamentals; it's one of the riskier sectors in the market, and traders sell risky names first when geopolitical news turns bad. IBB has rallied up over the last three months, but now we've got headlines coming from North Korea. That has really taken a toll on a lot of the riskier names, but I expect we'll find support around $300 on the IBB.
Why I'm watching and waiting: NKTR is right back where it was in early June, when it reported positive data at the ASCO annual meeting. I expect the biotech index to fall a little bit more and NKTR shares will fall into the gap with it. The buying opportunity is right around $17; with the positive catalysts looming, I believe the company will trade in the low $20s again; if the data is positive, I expect it to trade back over 52-week highs.
#-#-#
Kyle Dennis runs Kyle Dennis' Biotech Breakouts (biotechbreakouts.com). He is an event-based trader, who prefers low-priced and small-cap biotech stocks. At the time this commentary was published on RagingBull.com, he had no shares, options or open orders in NKTR, and no current plans to buy shares. He last held NKTR in a day-trade (5,000 shares) on July 26 for a small gain. Earlier trades in NKTR ( April 11, April 6, March 20 and March 10) leave him up $3,218 on the stock this year.