California Man Makes Over $4 Million Trading Tech Stocks — Here's How
Kyle Dennis was making $35,000 a year working in a real estate office and was carrying $80,000 in debt. He was starting to get desperate so he took a chance…he invested $2,000 in the stock market and was determined to figure out how to win because he hated living hand-to-mouth.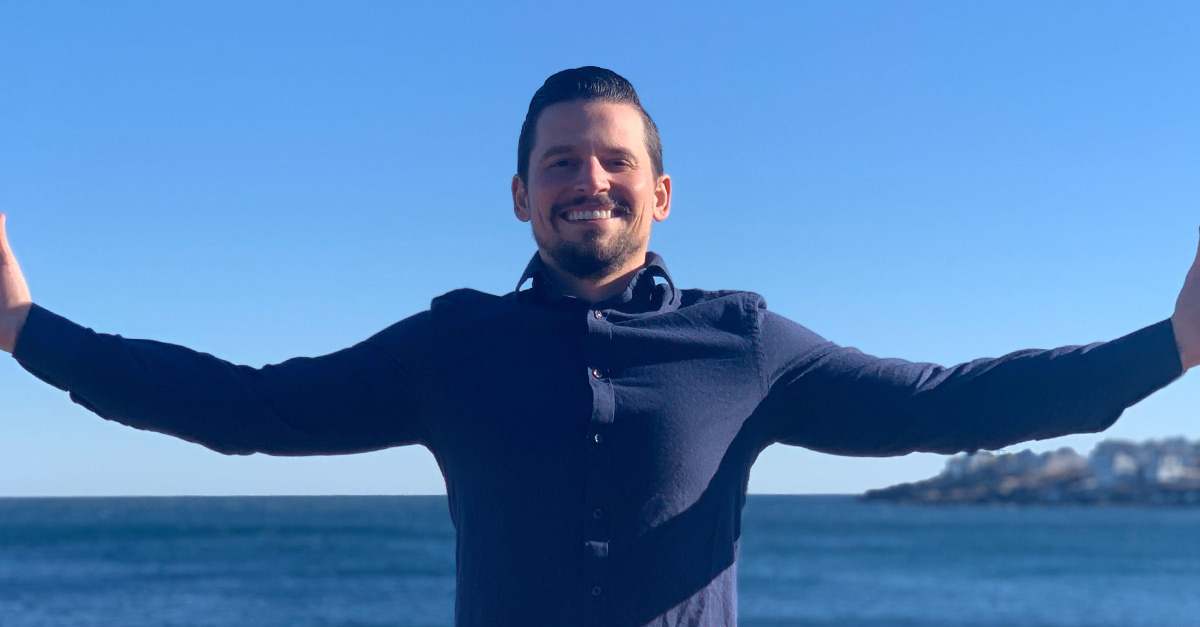 You won't believe what happened to that $2,000…
At just 22 years old and fresh out of UCLA, Kyle was making $35,000 a year and now had $80,000 in student loan debt. Living in Los Angeles on that salary wasn't easy and he hated living check-to-check.
One day, he met a guy who traded stocks for a living, he was a pro. Kyle had never owned a stock in his life and didn't know much about trading. This guy knew a lot about the market, he got to make his own hours and had control of his financial situation. Living check-to-check wasn't even close to reality for this guy…and Kyle wanted that for himself.
Kyle was curious, he picked this guy's brain…and then made a decision that would change his life forever.
He started investing on his own. He didn't really know what to buy or when to sell, but he figured out how to research the next big plays.
Kyle says he barely had any money to really invest so he had a lot on the line here. The first year, he didn't really get anywhere.
But by the second year, when he really started taking trading seriously, he had surpassed his salary.
By the third year, he had made $840,000.
It looks like Kyle has finally cracked the code on trading stocks and figured out how to find industries many traders overlook. He recently discovered something that's being called "The #1 Breakout Technology of the Next Decade" and is about to make some big trading moves to cash in on this huge opportunity himself.
Maybe you missed out on the tech gold rush from Apple, Amazon, Microsoft, Google, and Facebook a few years ago. Could this be a second chance to cash in on the next technology stock wave?
We highly recommend checking out Kyle's latest report where he shares where to invest today.
Curious to know what this is? Kyle is spilling all his secrets, but we found out this is only available for a limited time. This information is in high demand and Kyle won't be sharing it with everyone for much longer.
Neither Raging Bull nor RagingBull.com, LLC (publisher of Raging Bull) is registered as an investment adviser nor a broker/dealer with either the U. S. Securities & Exchange Commission or any state securities regulatory authority. Users of this website are advised that all information presented on this website is solely for informational purposes, is not intended to be used as a personalized investment recommendation, and is not attuned to any specific portfolio or to any user's particular investment needs or objectives. Past performance is NOT indicative of future results. Furthermore, such information is not to be construed as an offer to sell or the solicitation of an offer to buy, nor is it to be construed as a recommendation to buy, hold or sell (short or otherwise) any security. All users of this website must determine for themselves what specific investments to make or not make and are urged to consult with their own independent financial advisors with respect to any investment decision. The reader bears responsibility for his/her own investment research and decisions, should seek the advice of a qualified securities professional before making any investment, and investigate and fully understand any and all risks before investing. All opinions, analyses and information included on this website are based on sources believed to be reliable and written in good faith, but should be independently verified, and no representation or warranty of any kind, express or implied, is made, including but not limited to any representation or warranty concerning accuracy, completeness, correctness, timeliness or appropriateness. In addition, we undertake no responsibility to notify such opinions, analyses or information or to keep such opinions, analyses or information current. Also be aware that owners, employees and writers of and for RagingBull.com, LLC may have long or short positions in securities that may be discussed on this website or newsletter. Past results are not indicative of future profits. This table is accurate, though not every trade is represented. Profits and losses reported are actual figures from the portfolios Raging Bull manages on behalf of RagingBull.com, LLC.