Canadian Woman Makes $2.6 Million Trading Stocks From Home
A dishonest financial advisor and the 2008 Global Financial Crisis wiped out half of this woman's investment portfolio when she decided to master the stock market for herself—what happened next will blow you away.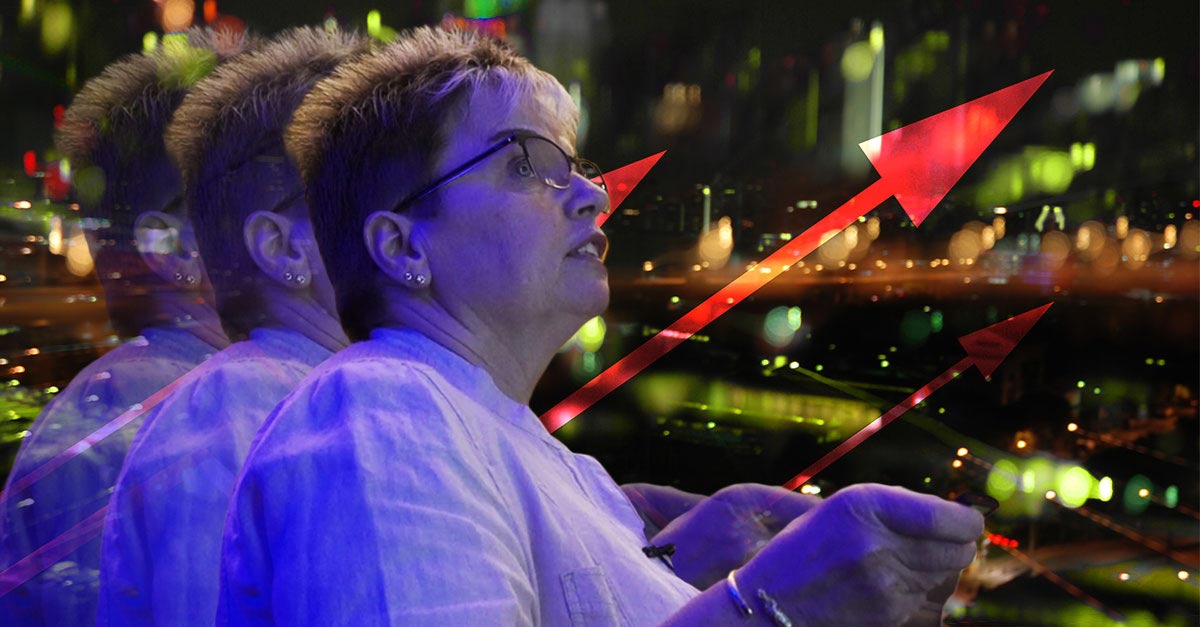 When the Global Financial Crisis wiped out half of her investment portfolio in one year, Petra Hess had a wake-up call.
Losing half her net worth made Petra realize she could no longer leave her accounts in the hands of a broker. She had to learn how to find profitable trades herself because dealing with brokers was incredibly risky and costly — and she hated having to pay their fees.
Petra spent a few years studying the stock market and became extremely successful, earning millions on her own — $2.6 Million so far, to be exact. She found ways to put the odds in her favor, developed her "edge" as a trader, and figured out some insider secrets many brokers don't even know about…
Now, she has a track record of several winning trades and impressive endorsements from major news and financial sites. Maybe you've seen her on Yahoo! Finance, TheStreet, and MarketWatch sharing her best picks.
Petra has now developed her own system for reproducing her most profitable trade picks over and over again. It's a complete system for anyone who wants to succeed at stock trading get started immediately — without making costly mistakes and potentially losing their wealth…
And people have been taking full advantage of her service since then.
Brenda Seestadt, explains: "No one else is teaching this detail and I appreciate you for teaching it. Just wanted to say how much I am taking in from the daily videos and repeatedly watching what you are looking for in the charts and trying to remember all the details when I am looking at my own charts. I find myself finding my own groove, so to speak, based on your teachings. Very grateful for signing up for your service. Thank you again!"
Donald Guy shares, "Petra I am very grateful for your service and I know in advance that I will continue learning with your excellent explanations. Thanks so much."
Stephen Cohen told her, "Petra very insightful as always, your members are truly blessed as we not only gain from your market knowledge but from your truly caring manner and willingness to help each and every member. I am sure I can speak for all members: thank you for all you do for us."
Now you can access her tips yourself…
Neither Raging Bull nor RagingBull.com, LLC (publisher of Raging Bull) is registered as an investment adviser nor a broker/dealer with either the U. S. Securities & Exchange Commission or any state securities regulatory authority. Users of this website are advised that all information presented on this website is solely for informational purposes, is not intended to be used as a personalized investment recommendation, and is not attuned to any specific portfolio or to any user's particular investment needs or objectives. Past performance is NOT indicative of future results. Furthermore, such information is not to be construed as an offer to sell or the solicitation of an offer to buy, nor is it to be construed as a recommendation to buy, hold or sell (short or otherwise) any security. All users of this website must determine for themselves what specific investments to make or not make and are urged to consult with their own independent financial advisors with respect to any investment decision. The reader bears responsibility for his/her own investment research and decisions, should seek the advice of a qualified securities professional before making any investment, and investigate and fully understand any and all risks before investing. All opinions, analyses and information included on this website are based on sources believed to be reliable and written in good faith, but should be independently verified, and no representation or warranty of any kind, express or implied, is made, including but not limited to any representation or warranty concerning accuracy, completeness, correctness, timeliness or appropriateness. In addition, we undertake no responsibility to notify such opinions, analyses or information or to keep such opinions, analyses or information current. Also be aware that owners, employees and writers of and for RagingBull.com, LLC may have long or short positions in securities that may be discussed on this website or newsletter. Past results are not indicative of future profits. This table is accurate, though not every trade is represented. Profits and losses reported are actual figures from the portfolios Raging Bull manages on behalf of RagingBull.com, LLC.