What is the biggest dilemma in the current market?
If you're a TV pundit, it's gonna take you less than a second to come up with the only sure answer – "When are we gonna crash?"
But if you, like myself, prefer to rely on the actual data this question becomes more of a "what do I buy, there's just so much!"
The struggle is real, as this market just keeps on giving…
Even this short thanksgiving week was no exception – names set up and ran left and right.
If you've been a reader, you'd know that I normally tend to pick less "hot" or famous names – I just see a better edge in stuff that's uncrowded.
But even some of the best-known tickers out there are setting up in a near-perfect fashion.
Here're two very hot names that can give your account a boost.
The first stock sure looks like it's about to SNAP for more…
I first called out Snapchat on September 30th, as it was starting to resolve higher above $26.
My idea was to hold above $26 with the price target at $37. Well, some 3 weeks later my target got hit, but what's followed is even more interesting.
Let's take a look at the chart below: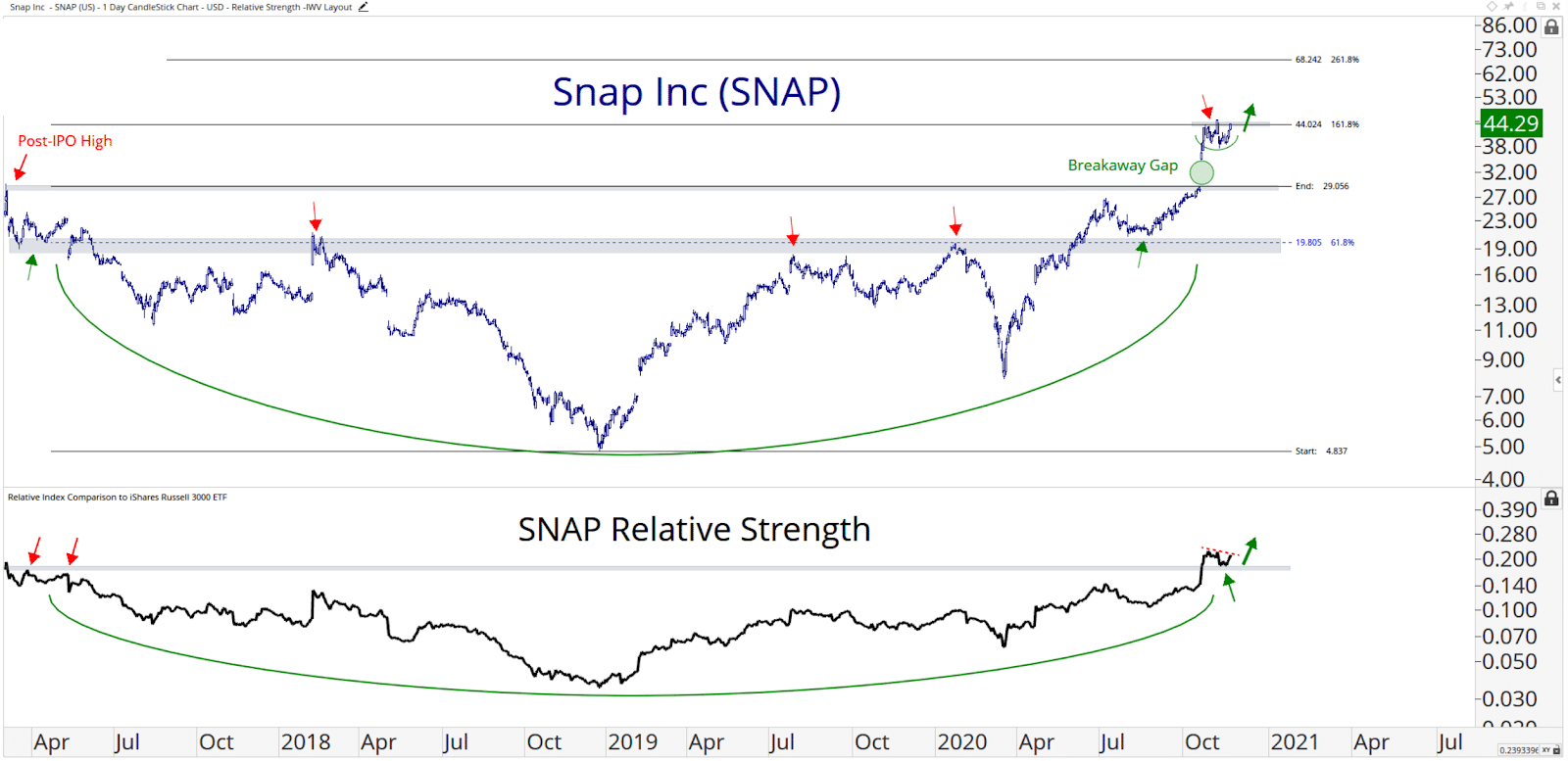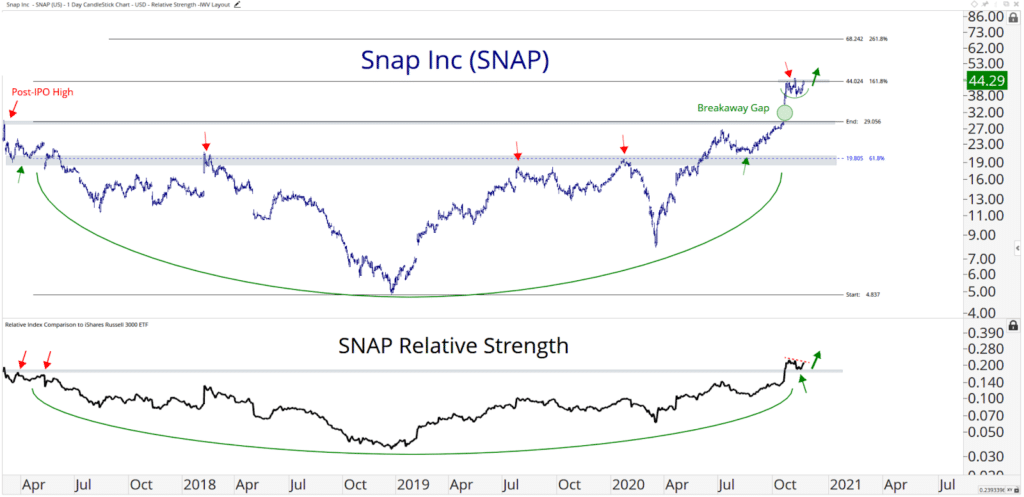 The stock has since consolidated cleanly right above my prior target of $37 but keeps hitting resistance at $44.
What's important here is just how cleanly it's been holding in that new area, which also happens to be right above it's post-IPO high.
This action is in many ways similar to what happened on the previous trade alert – a breakout followed by the consolidation at the highs, that resolved higher.
Thus, I'm not going to reinvent the wheel and will be aiming for the same play – bullish above $44 with next target at $68.
My second pick is just as familiar to most traders – ROKU.
Since its IPO, the name has been an absolute blessing for some and a curse for many others.
People keep trying to short it, but ROKU just keeps moving higher.
Much like SNAP, I called out a long on it back in August as it was pushing above $170 with a target at $245.
It just got hit, as the chart below confirms: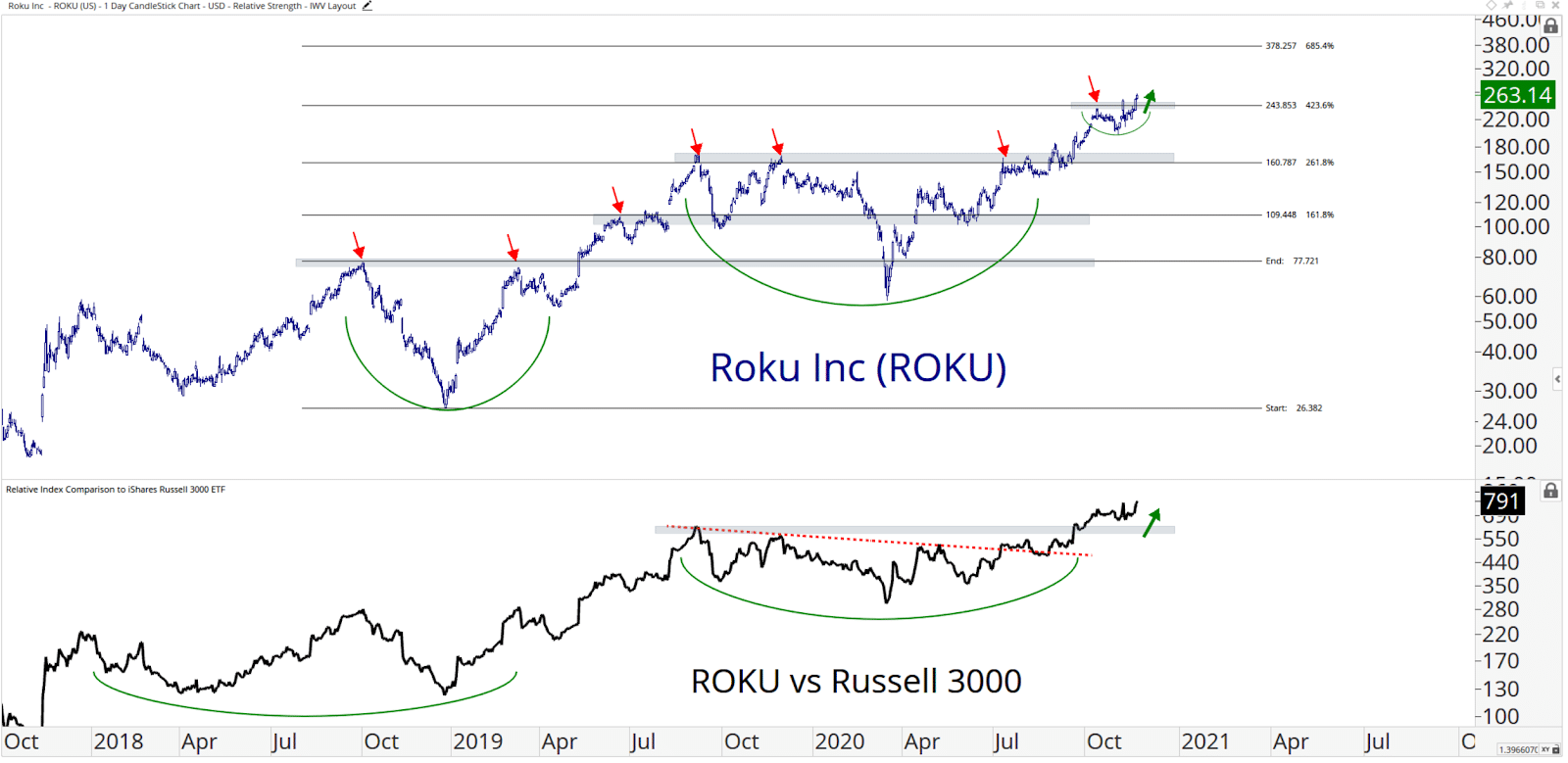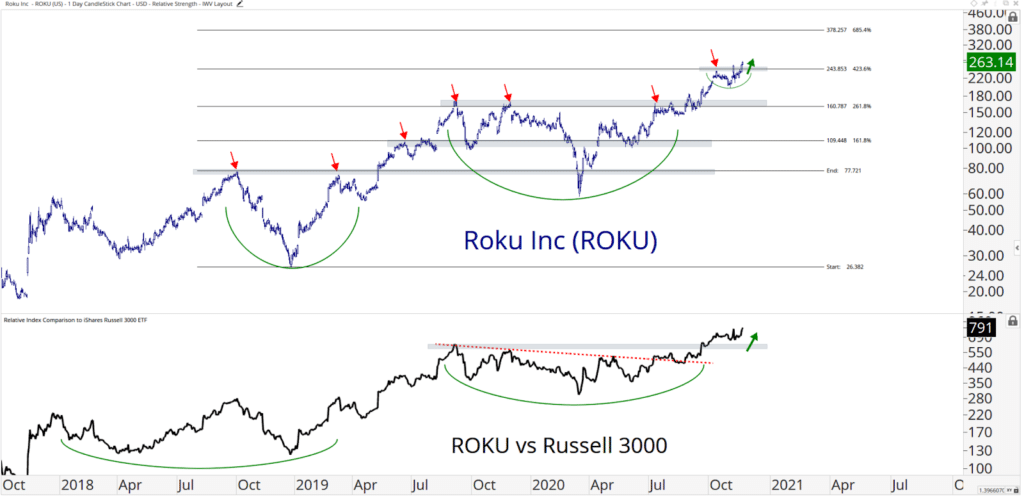 Here's what has my attention here – despite the solid gains, the stock continues to show very impressive relative strength and hold well at both absolute and relative all time highs.
The stock has been consolidating near my old target for a good month now.
If something is clearly trending steadily higher – I'm not going to get in the way.
I'll rather ride it up. I'm currently bullish above $244 with the next reasonable target at $378.
Stay tuned for my next letter, hopefully you got so much needed rest this weekend.