In my letter from yesterday, I did an in-depth review of the Tech sector and my conclusion was an unsettling one… for the bears!
Despite a minor hiccup at the start of the current rally cycle, the tech names are now firing on all cylinders.
With the exception of a few lagging large caps, every subgroup and every subsector has broken out and is now doing it's usual thing – taking out highs after highs.
But then there were a few that stood out even by Tech's draconian standards of bullishness…
Today's biggest winners are Clouds and Software firms, and this is exactly what I'm going to talk about.
My first pick this weekend is Alarm.com (ALRM).
The name and the ticker kinda give it all away, but for the sake of clarity I'll expand a bit – this $4B company provides cloud based security solutions for smart homes and businesses.
Pretty cool is it not?
The market seems to agree with me on that one: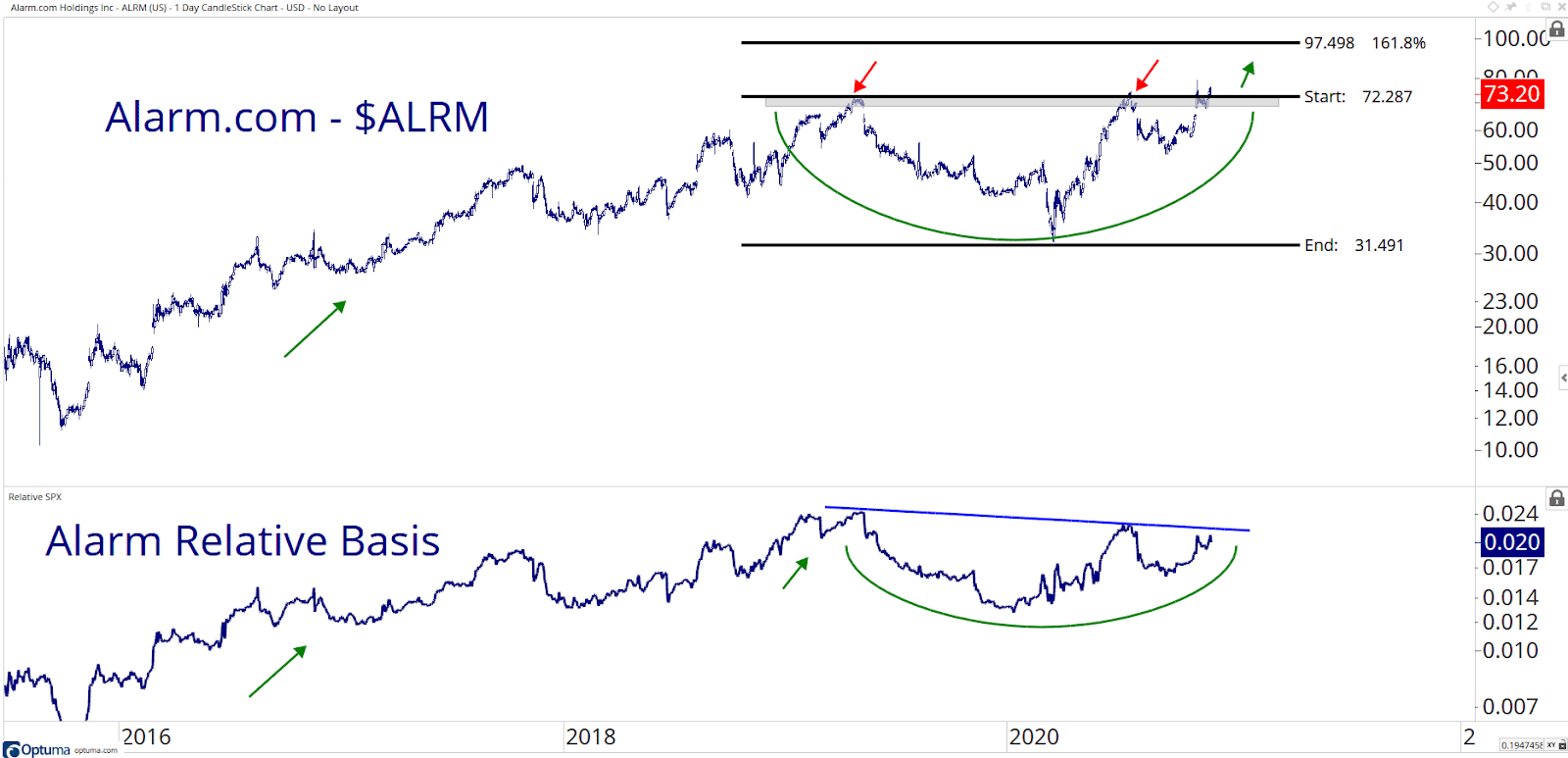 The stock just broke out a 20-month base to fresh all-time highs.
It continues a strong uptrend on both absolute and relative basis and is not far from all-time highs vs the broader market.
This $72 is a major level here – getting it cleared would be very bullish for the stock with the next short term price objective at $97.
Next up is SS&C Technologies (SSNC).
This is a software provider for the financial services industry and it's currently valued at about $18B.
Here's what it looks like: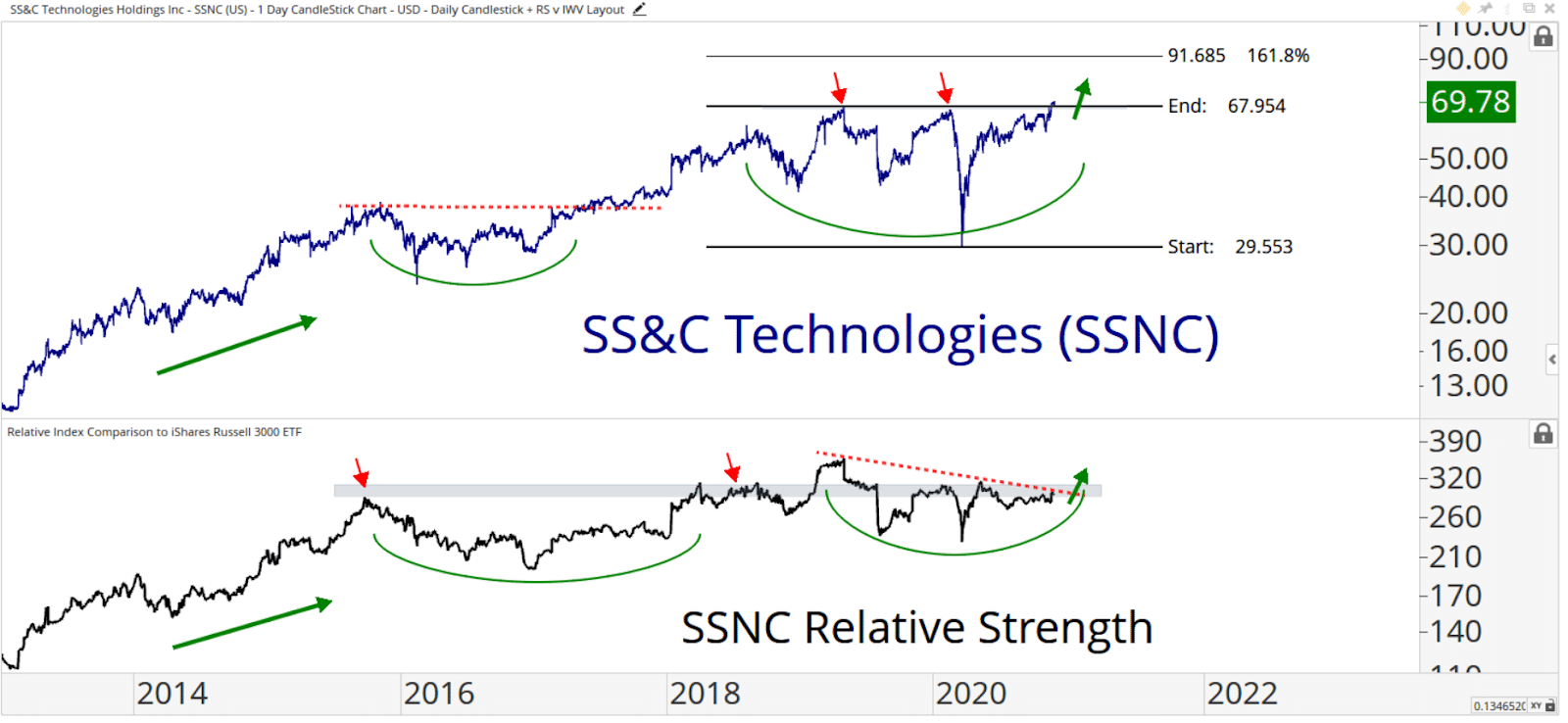 The stock has been in a solid uptrend for nearly a decade now.
On a relative basis the picture isn't bad either – the trend is definitely higher, but the name has been stuck in a sideways consolidation since 2015.
It all may be about to change though, as the price is pressing on all-time highs on relative terms having just resolved higher to absolute all-time highs.
As long as SSNC can hold the gains and stay cleanly above $68 – it's a very bullish uptrend continuation with the next level at $92.
As always, it's important to focus on the data, rather than what's on the tube. If you want to learn how to utilize data to your advantage, then you must subscribe here… and you'll find out what my best plays are.