At last, I'm glad to report we're not in a split market environment any longer.
The uncertainty of the past few months has seen resolution to the upside across virtually all sectors.
In fact, it's becoming increasingly hard to find an industry/index that has not broken out to new highs yet.
Don't get me wrong, though, you'll still hear the fear mongering from the media and the so-called "experts" react to news rather than provide actionable trade ideas…
The data I'm looking at makes it crystal clear – there's strong internal support in the market and a strong appetite for equities and other risk assets.
And, what better to do in a bull market than join the strongest names and ride 'em up?
Here are 3 stocks on the verge of breakouts with huge short-term upside potential:
We start with Keros Therapeutics (KROS) – a name I have not covered previously.
This is a hot biotech stock that's already tripled since its IPO earlier this year.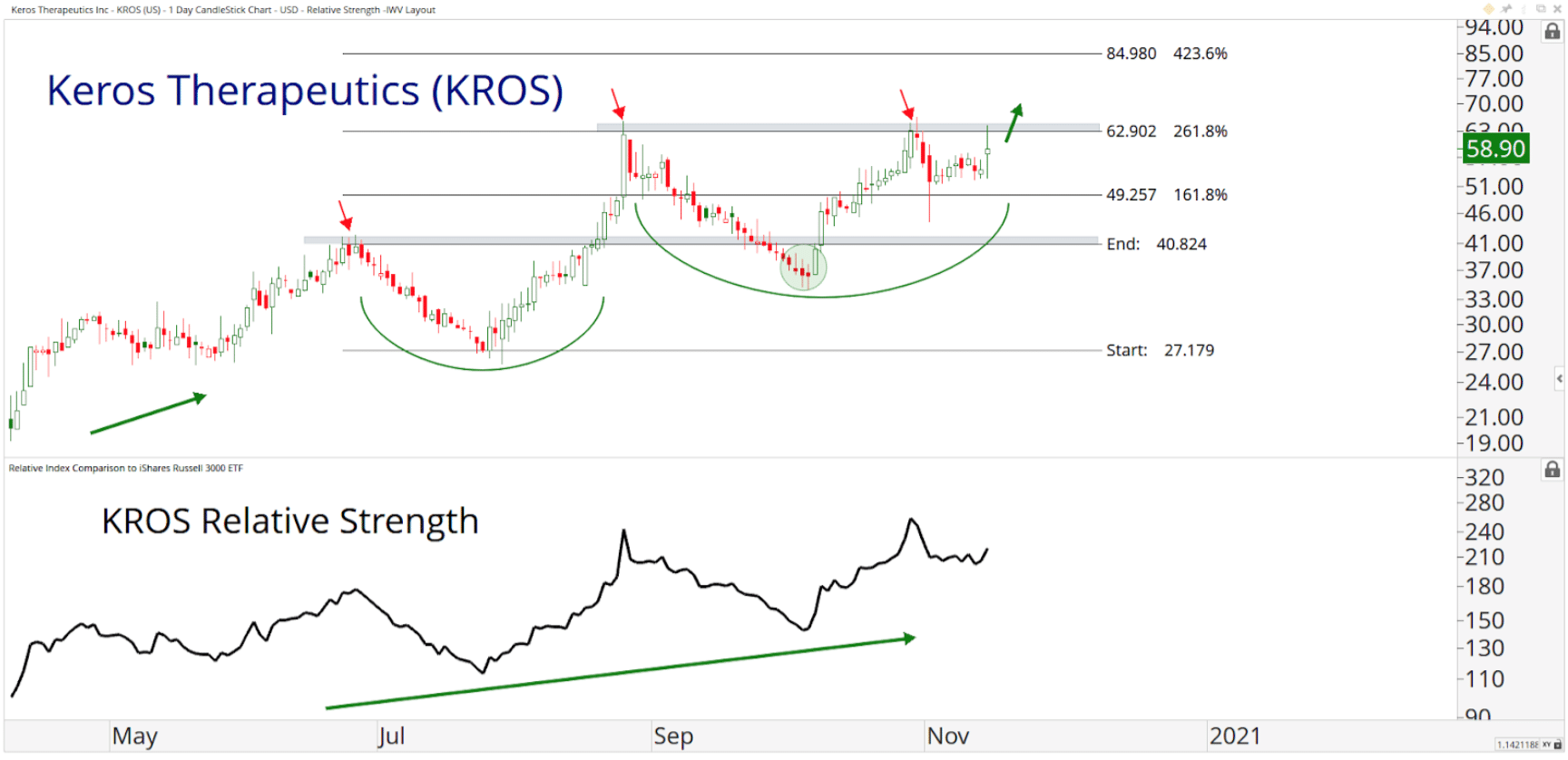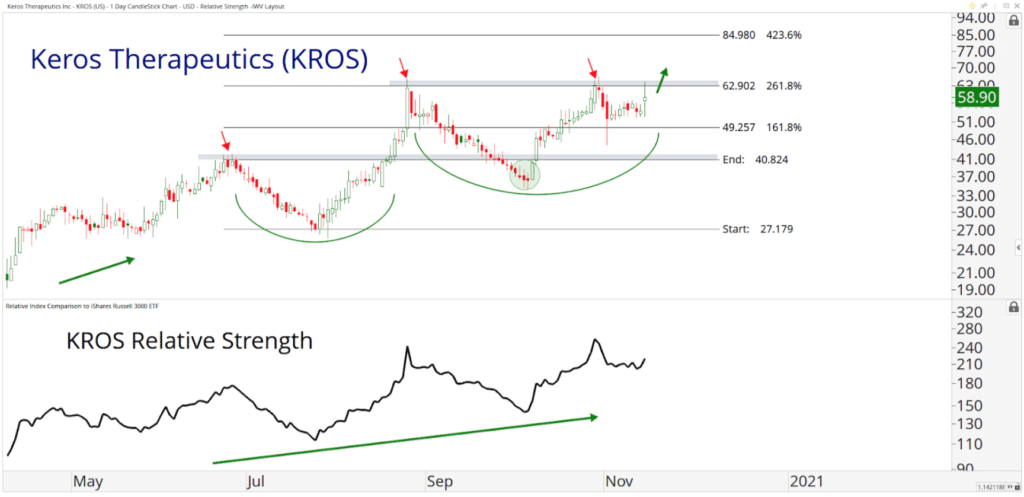 I love the chart with the steady uptrends on both absolute and relative basis.
It has previously had some trouble around $63 but with the last week's move back into the area it seems poised to become the latest name on the list of breakouts.
If KROS can hold above $63, the trade plan is to be long for a quick move to $85.
Next one up is Cognex (CGNX).
I spoke about this one in July when I called the long above $58 with the target at $73.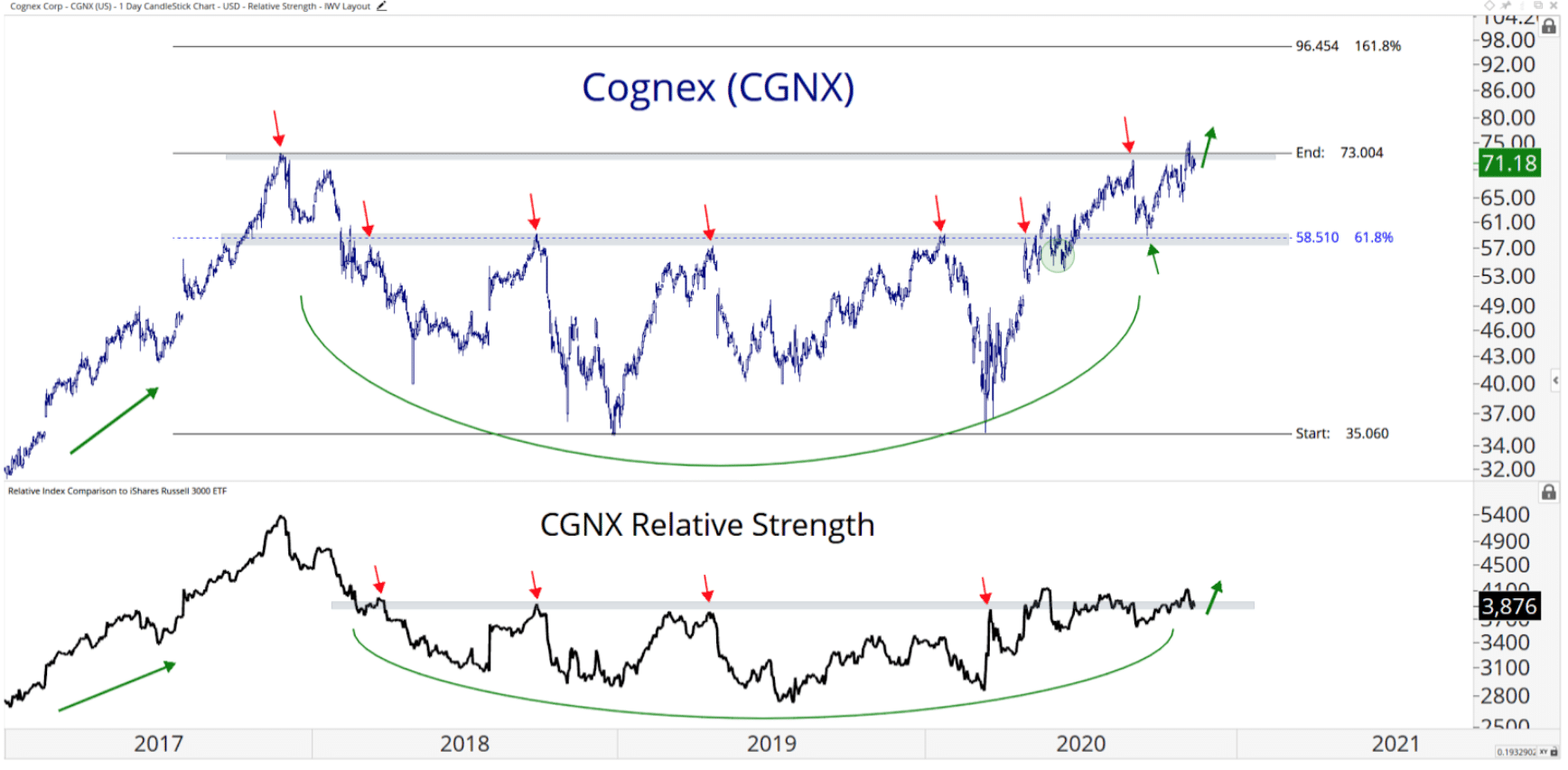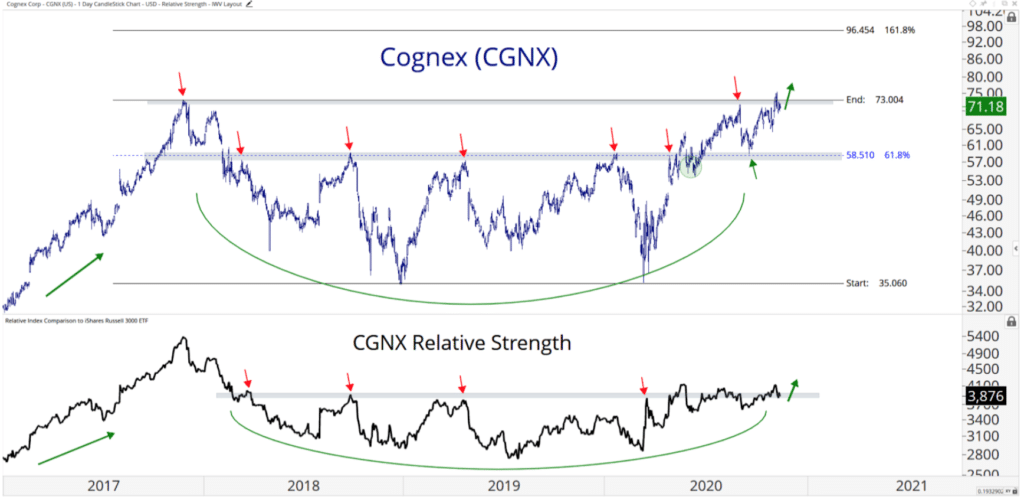 Well, It's just hit the target and is now consolidating right below it.
$73 also happened to be a resistance area of over 3 years.
With the market fully on its side – completion of the breakout and next leg higher should be just a matter of time.
The trade plan is as always: long above $73 with a short-term target at $96.
Last, but not least, I got Eqovua Water (AQUA).
It's a mid-cap industrial name that focuses on water pollution services and technologies.
Here's what the chart looks like: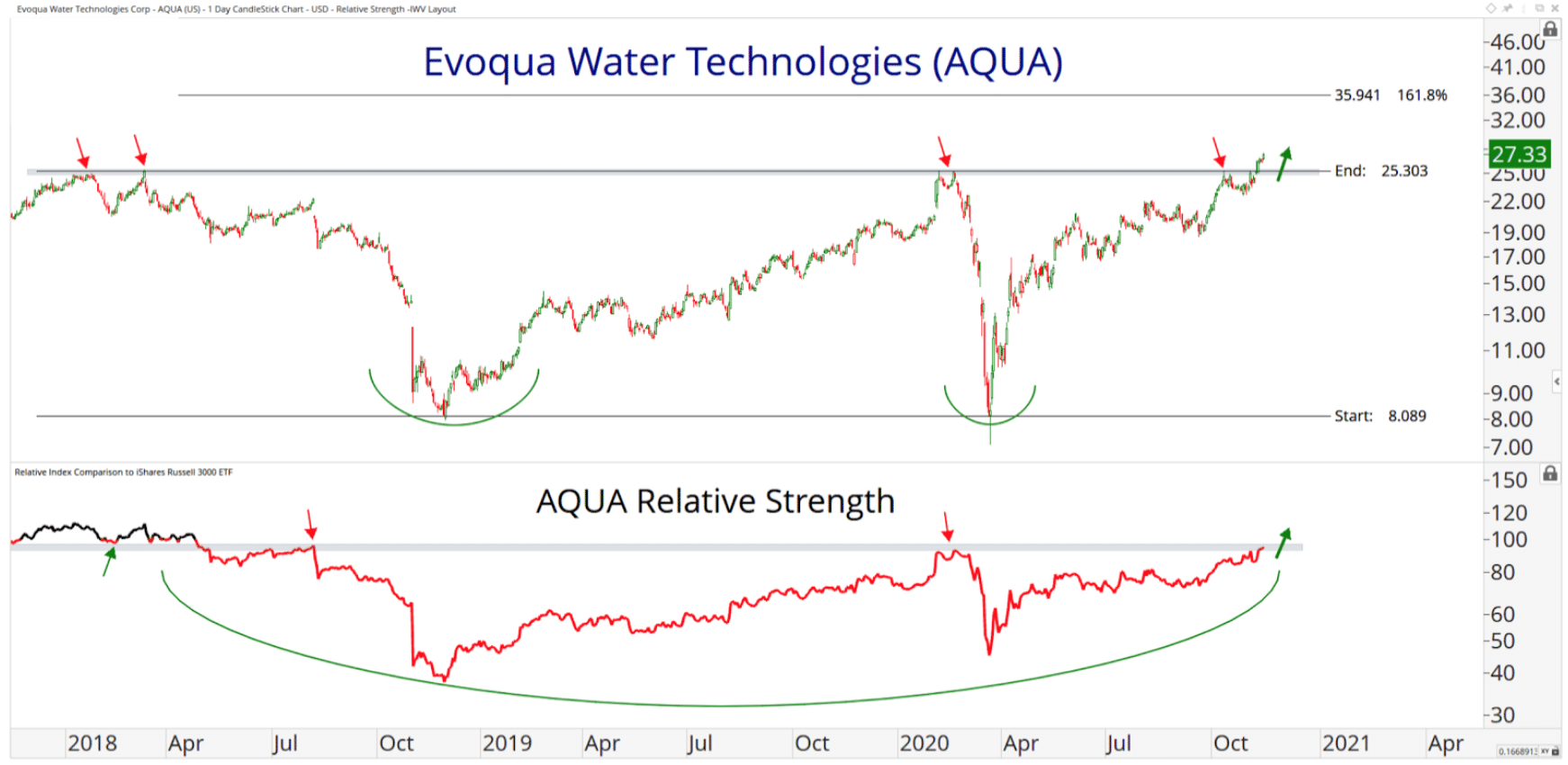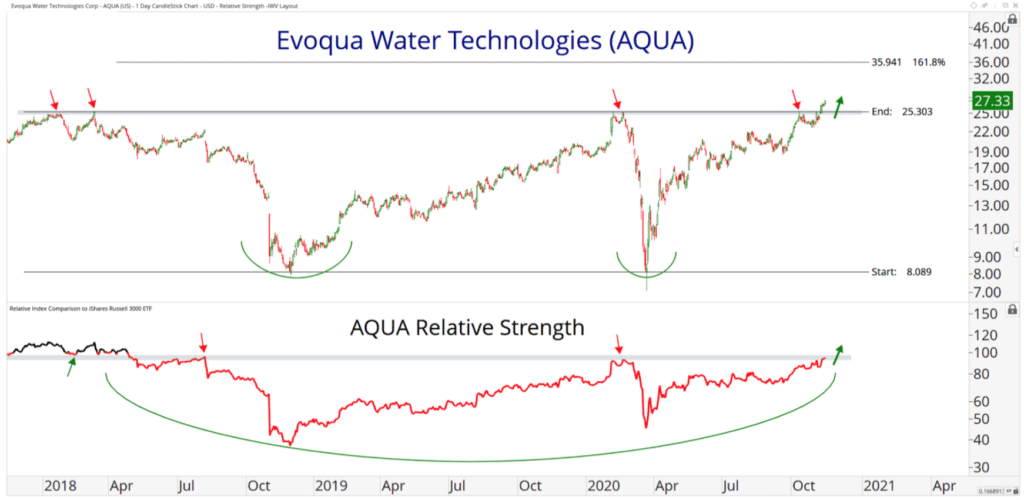 Admittedly, this is not the strongest stock in the world, although it's done perfectly well.
What's more important, however – it's having a clean breakout higher from a multiyear base and above big resistance of nearly 3 years.
As long as the move above $25 holds and confirms, there's no reason to not be long for a quick move to $36.
If you're tired of trying to make sense of all the news headlines and what the talking heads are saying about the markets…
I believe I have the perfect solution — Data Driver.
Allow me to teach you how to focus on what matters the most — in my opinion — price action and my proprietary indicators.
Stop relying on the mainstream media for trade ideas, instead… it's time to rely on what the market is actually telling us.