Traders are euphoric right, as stocks continue to march higher and this may very well be the start of a new bull run.
Who knows at these levels.
I'm just going to be focused on charts and what the data tells me, rather than trying to go out on a limb to say, "We're due for a pullback" or "The market will never correct itself this year".
You see, there's only one factor I care about when it comes to the market…
Price Action
Right now, there are three key levels on my watch — and I believe it can truly help to uncover trade ideas if you know where the overall market may be headed.
Let's turn back the clock a little and recap what I sent a few weeks ago.
SPY is back above February highs, and it's a key area to be mindful of.
You see, there was more supply for stocks in the S&P 500 than demand back in February. So it's quite simple to me, there was more selling pressure than buying pressure, so stocks fell from there.
So if SPY starts to pull back and break below the $330 area, I think it's wise to prepare for a potential pullback.
SPY broke above that key level… and now the next area to watch is $390.
I know what you're thinking…
$390? Are you insane?
No. You see, the area that SPY had resistance around and broke out from was a key Fibonacci extension level. I've found the market has been respecting these areas… and the next key extension level is $390 (the 261.8%).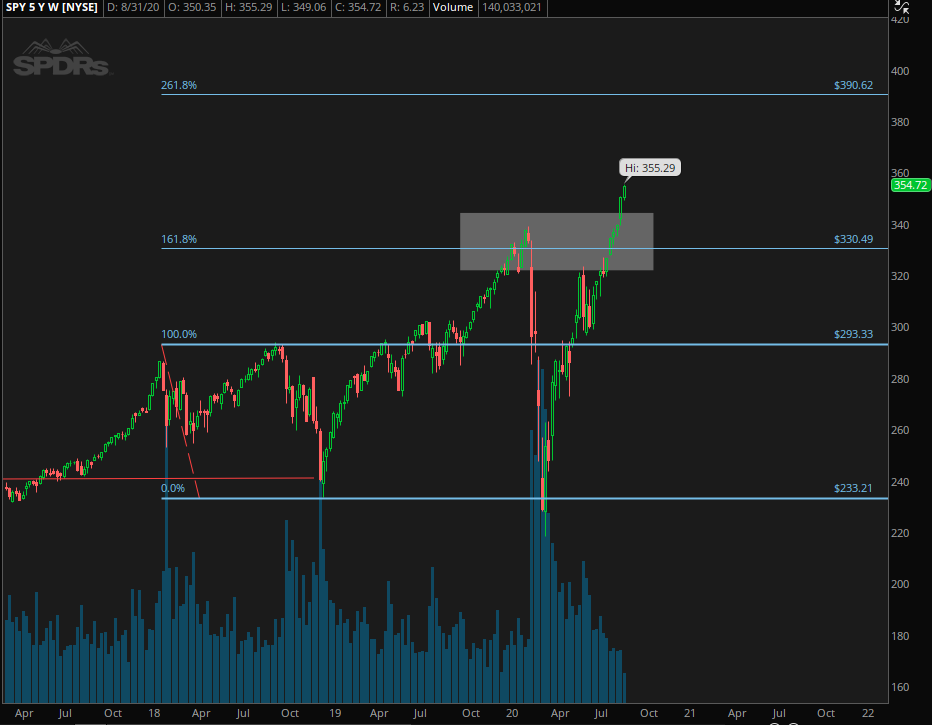 The price action signals the market is heading higher, for now. I'll be sure to keep you updated on any new developments.
Next up, we've got the Nasdaq 100 Index. I'm going to be looking at the Invesco QQQ Trust (QQQ) here.
QQQ has been on a wild tear, and the Fibonacci analysis I used here dates back to the 2000s.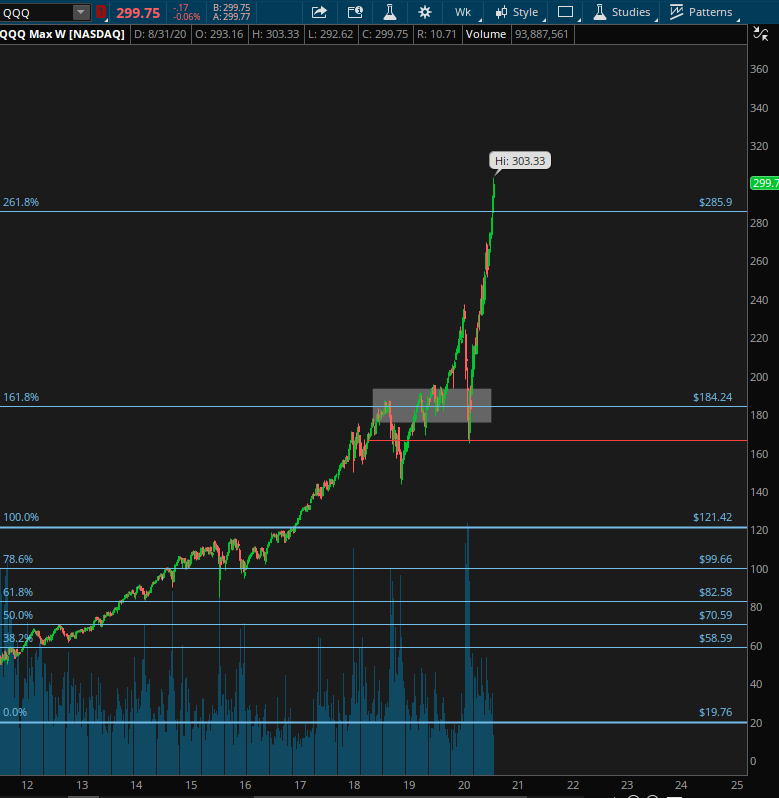 The QQQ just broke above a key Fibonacci extension level at $285.90 (the 261.8% level), and the next extension level is all the way at $450 (the 423.6% extension level). Keep in mind, this isn't an exact science, and I'll be keeping an eye on the QQQ here around the $300 area, which happens to be a key psychological level.
Last, but not least, the iShares MSCI USA Momentum Factor ETF (MTUM).
MTUM provides large- and mid-cap U.S. stocks that show relatively higher price momentum.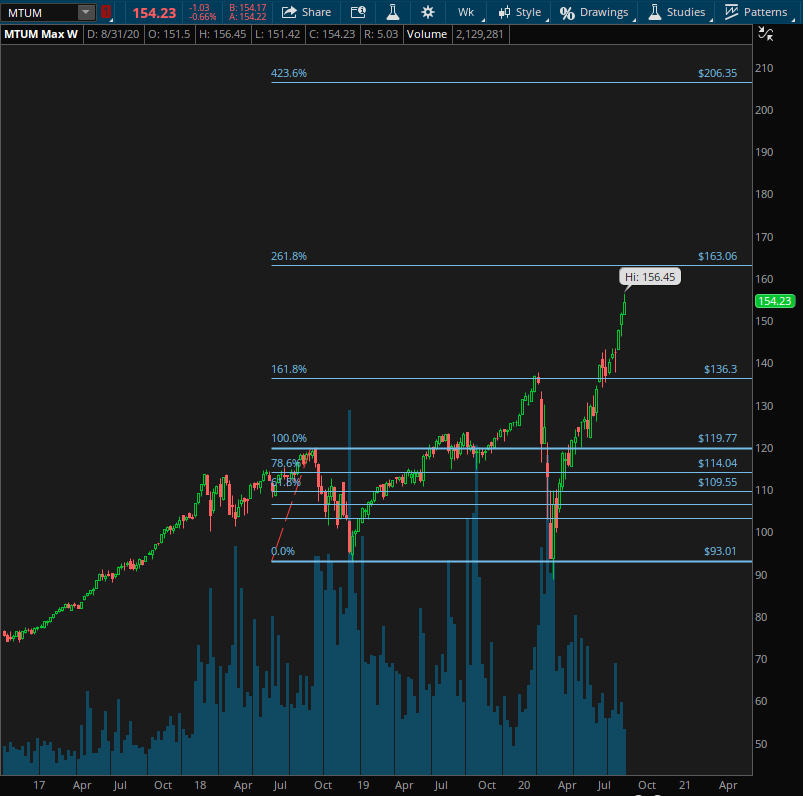 MTUM exploded above the 161.8% extension level, and now the next key level to keep an eye on is $163 (the 261.8% extension level). If it can break above that, I wouldn't be surprised if it makes a move to the $206 level.
These key levels are extremely important to keep an eye on for me. It can signal where the market may be headed, and allow you to better plan your trades.
Related Articles: