It's not news anymore that the stocks are on the uptrend.
Unlike some permabears in the media, I've been banging the table on this for months.
Over the past few trading sessions, the data has been pointing me to another peculiar market condition – accelerating momentum.
Momentum is usually a by-product of greed, and it can cause big moves… very big moves in fact…
And very quickly too, in my opinion.
Today, I'm giving you three names that look poised to accelerate in the near term:
I've been talking about the incredible strength in clouds in some of last week's letters, so it's only fair I begin with a cloud name – Zscaler (ZS).
This is a relatively new cloud-security company and it's been on the move: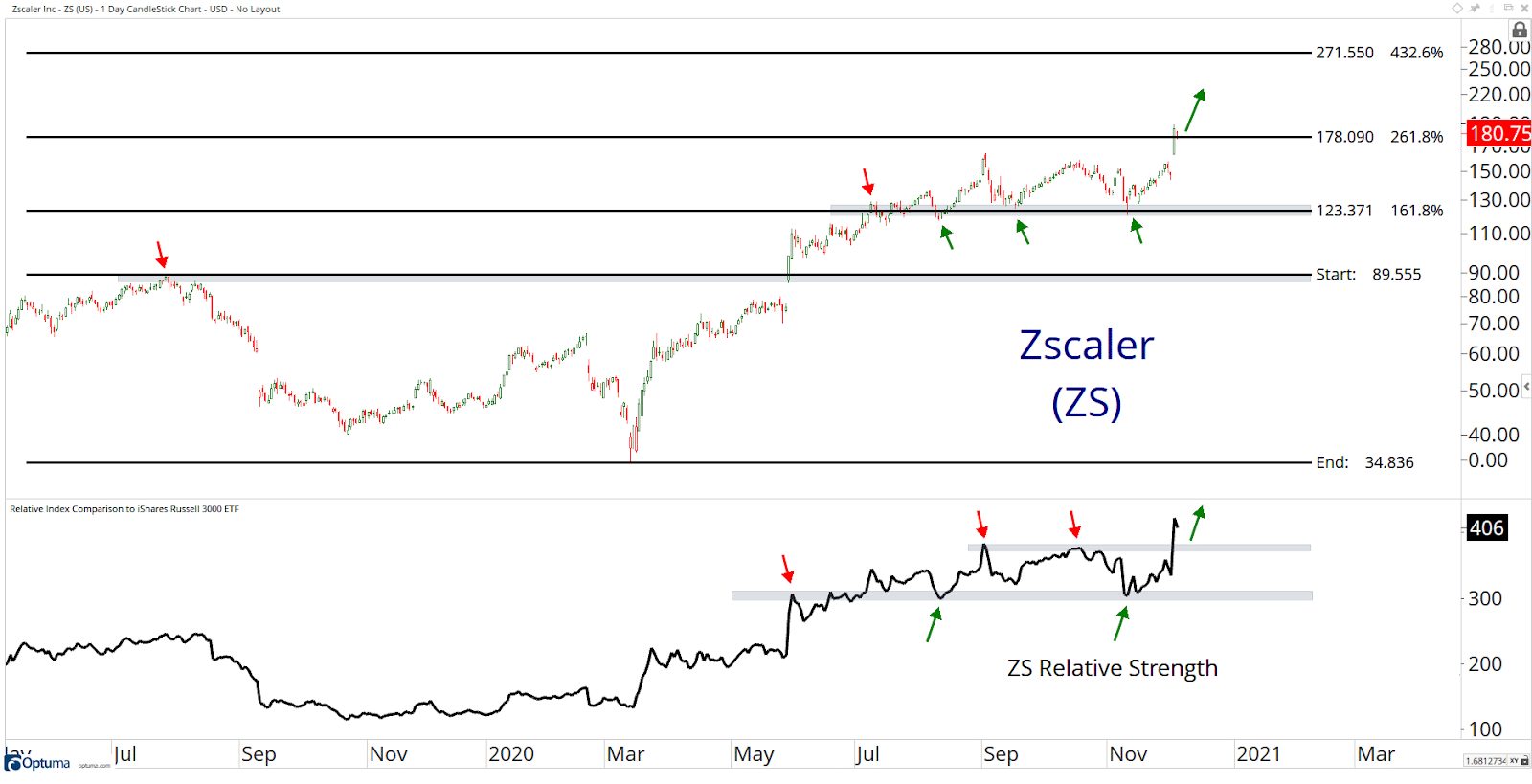 Talk about leadership here…
The stock is up over 6-fold since it IPO'd some 2.5 years ago.
And by the looks of it – no stopping is near, as it continues to show impressive outperformance.
Just last week on good ER, it aggressively broke out of a months-long consolidation and to new all-time highs, both relative and absolute.
If $178 holds, which has so far been the case, it can continue to $270 with no looking back.
Much like clouds, I've also bored you by repeatedly talking about Semiconductors.
XPO Logistics (XPO) is a multinational supply chain solutions company specializing in the transportation and logistics industry.And that's the chart: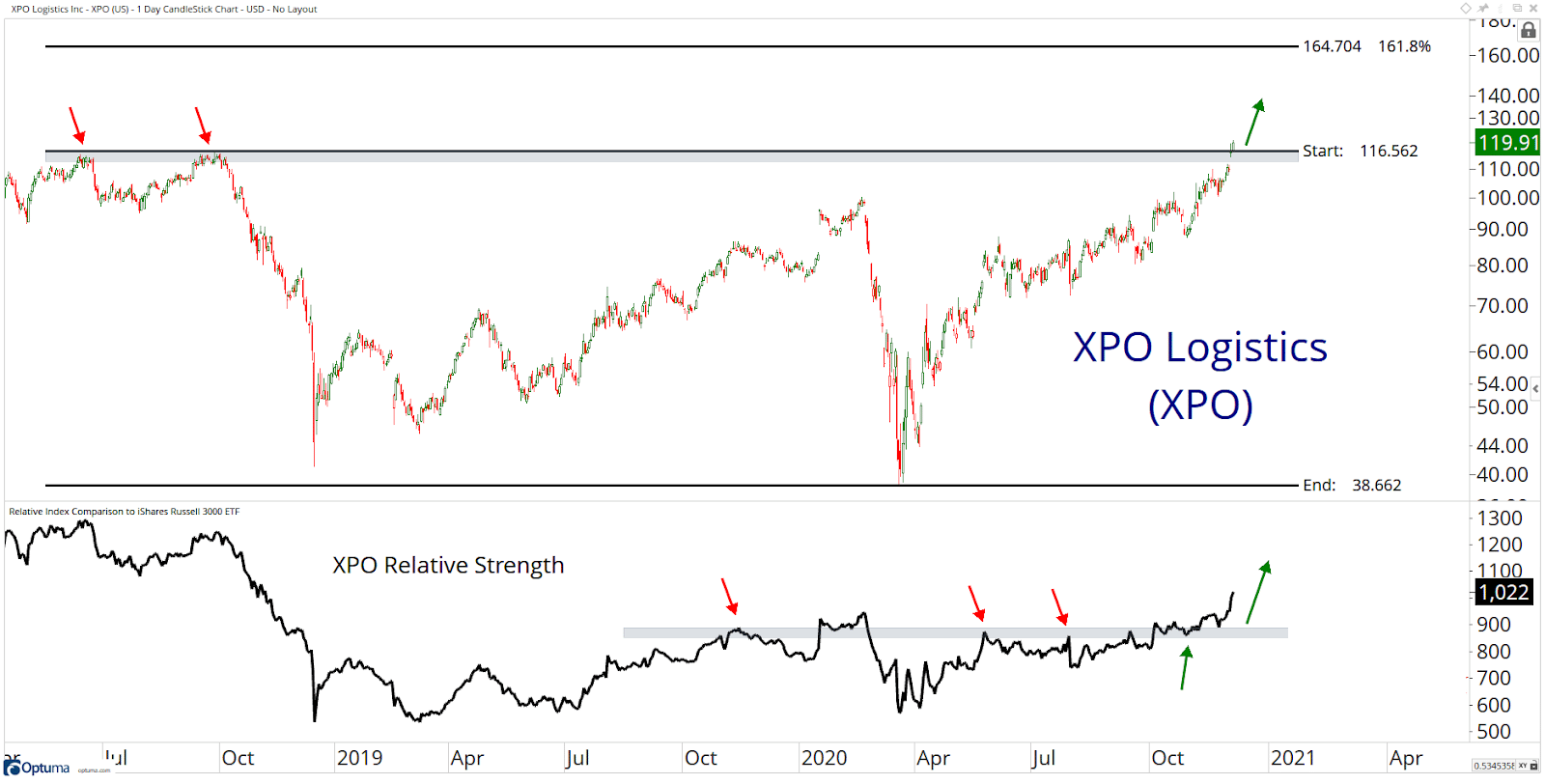 Similar to many in the sector, the stock just broke out of a multi-year base and updated its relative and absolute 52-week highs.
What differs is this one is the gradual acceleration that we've seen over the past few months.
With the industry as a whole on tear and clear skies above on the chart, XPO might very well assume a leadership role and accelerate rapidly towards its next objective at $164.
This name is very bullish as long as it holds the $116.
Last but not least, I'll give an update on a name I called out back in August – Sea Ltd (SE).
Back then, my original price target for this Southeast e-commerce giant was $235.
The stock's been in a continuous uptrend and just resolved higher aggressively out of a text-book multi-week consolidating/wedge pattern.
As long as it stays above the breakout level at $190, it should only be a matter of time till my target gets hit.