We've officially resolved higher.
The uptrend continues and what do you do?
For me personally, I want to ride it up with the best stocks.
Right now, I see breakouts all over the place…
Truth is – should the market remain strong, traders really won't need to be very picky, nearly anything can get them in green, if they have the right strategy.
Still, I wouldn't be I, if I didn't go a few steps further and dig some data to cherry pick the best ones (so you don't have to).
The first trade idea is CareDX (CDNA).
This is a genomics research and diagnostics firm – in and of itself a great sector to be in.
Here's what the stock looks like: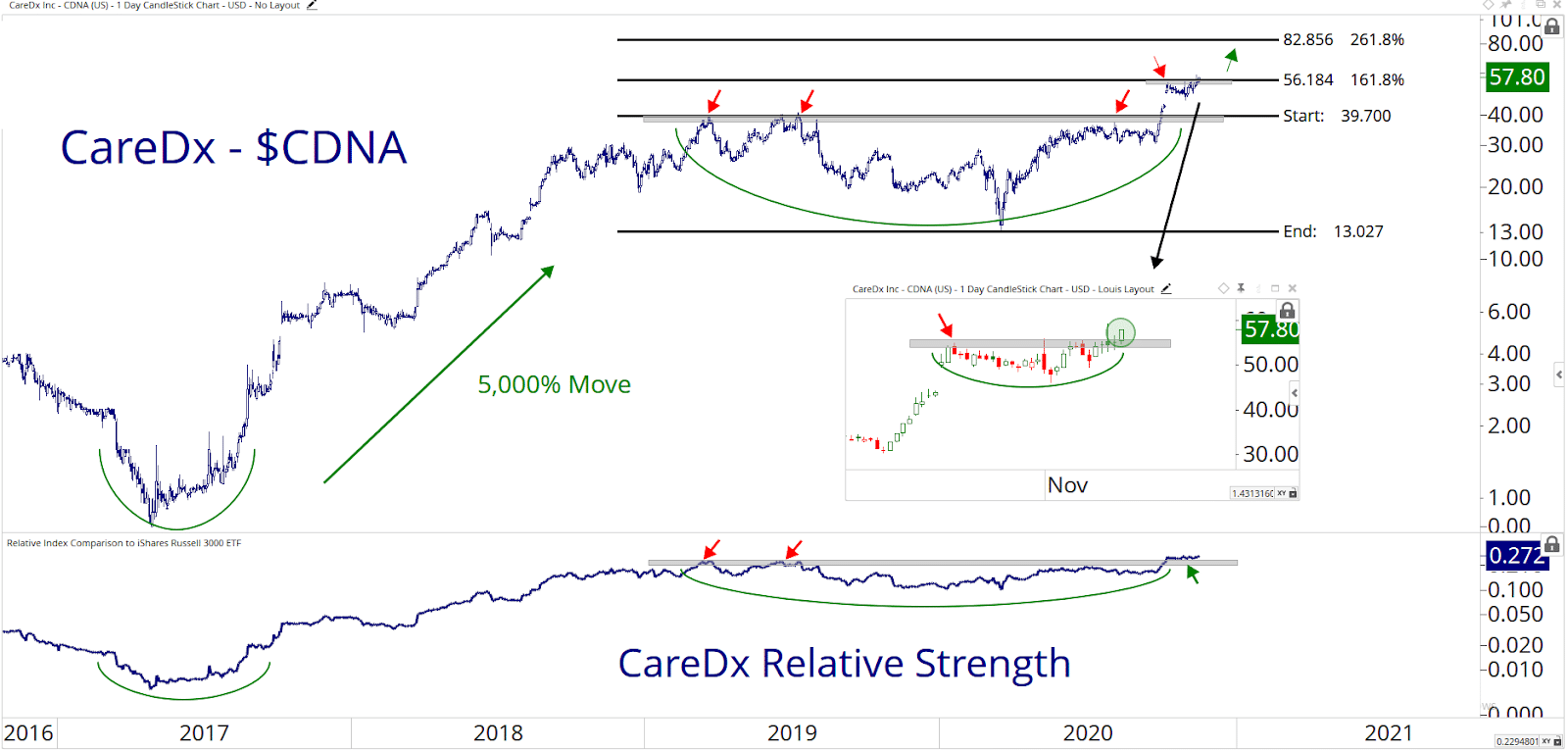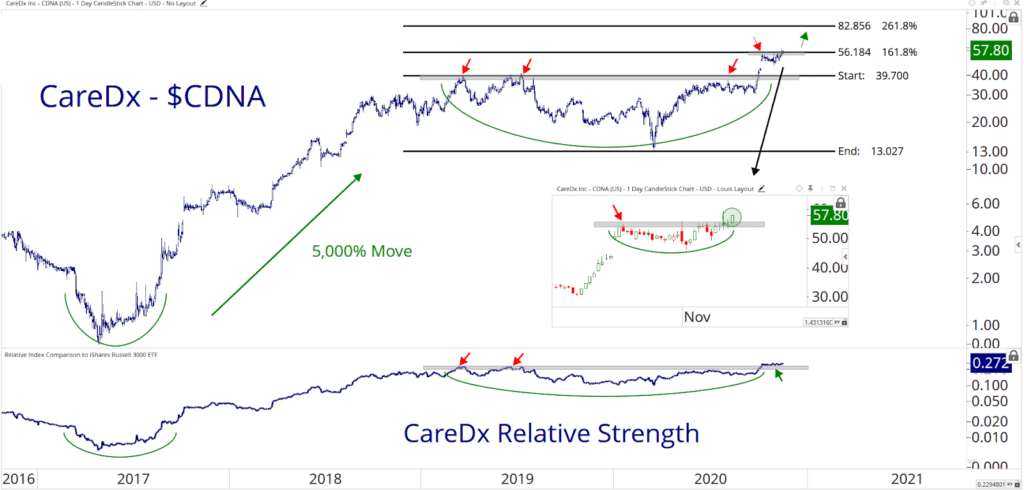 I think the chart more or less speaks for itself.
We just had a very clean break out of a base and to fresh all-time highs, both relative and absolute.
The stock is also one of the favorites of ARK Invest: it is among the larger holdings in their ARK Genomics ETF.
The key level here is $56. Above it I see further upside with the next inflection point at $83.
Zendesk (ZEN) is yet another exciting stock in a good sector – Software Industry.
The company provides a platform for customer relations and by the looks of the chart it must be a good one: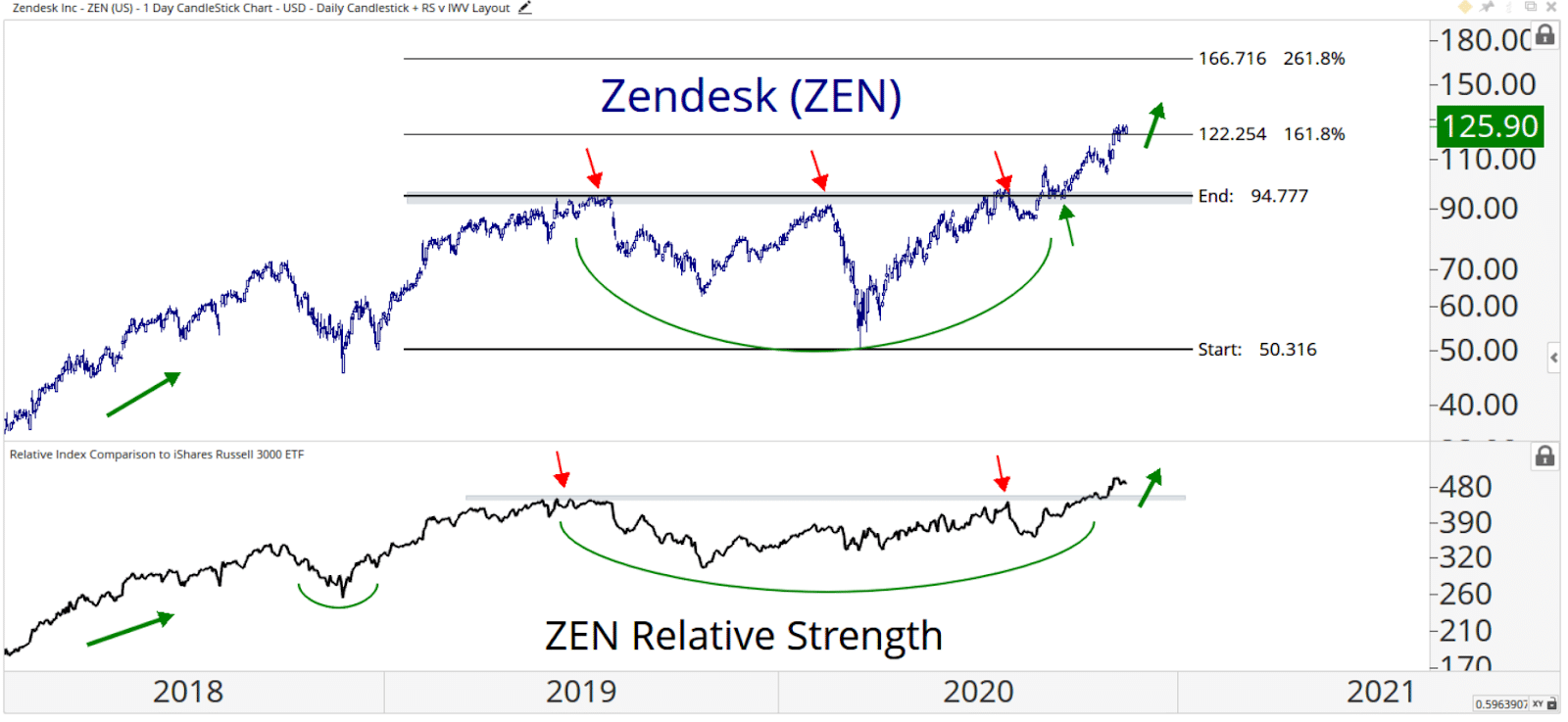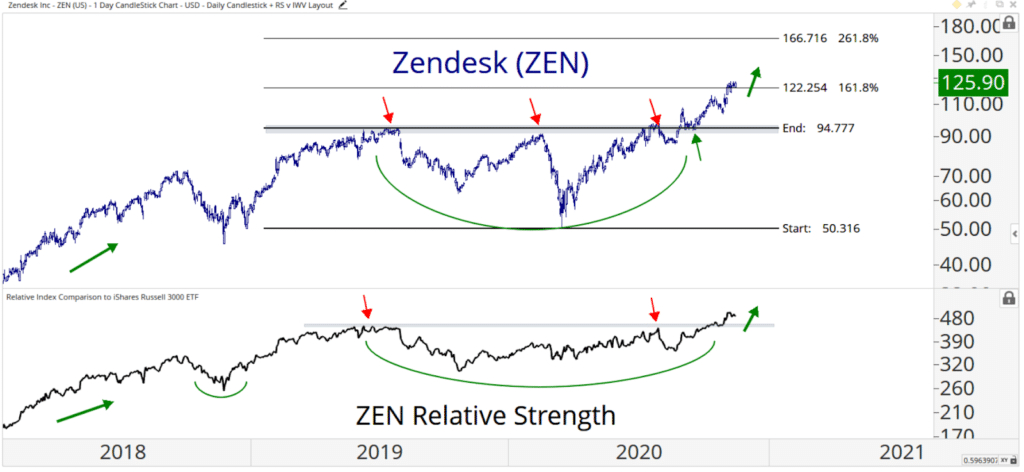 After establishing above long-term resistance at $95 earlier this year, the stock hasn't really looked back.
It's currently coiling very tightly in a continuation pattern at $122-$123 – both relative and absolute all-time highs.
The risk is very well defined here, so everything above $123 is bullish with the next resistance area at $167.
FICO is not just your credit score. It's also a stock.
Well, it is the stock of that company that generates your credit score.
Fair Isaac Corp has come a long way this year: from losing over 60% by March to now breaking to all-time highs. Which happens to be the reason I love it so much: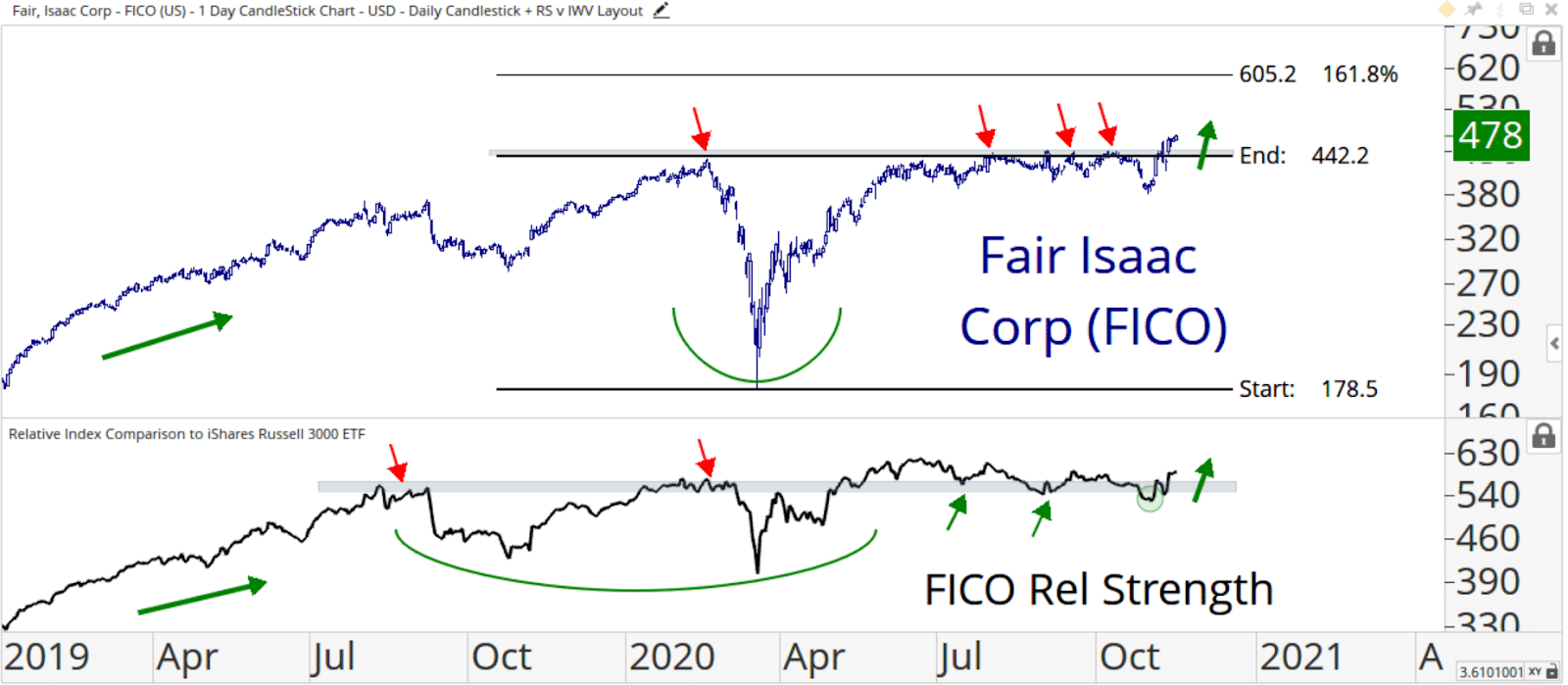 Forget about the breakout for a second and look at that consolidation below $440.
I wish i could say every dip got bought, but in this case the dips weren't even allowed! Just see that demand!
Now that we're finally over that $440 – the sky's the limit.
As long as we hold here, I'm bullish with a short term target at $605.
Listen, there are plenty of opportunities out there. From now on, you can expect a watchlist on the weekends, absolutely complimentary.
I truly want to help you be successful, and the best way I know of is teaching you how to uncover trade ideas with some of my favorite techniques.