Given the rise in recent volatility, it's natural for traders to get shook and look for ways to protect their accounts… and short stocks.
It's just the way it goes if you let your emotions get the best of you.
You probably know what can happen if you let emotions get the best of you. That's why I aim to take the human element out of my trading and only focus on the data.
To be honest with you, when I look at the S&P 500 Equal Weight Industrials ETF (RGI) vs. the S&P 500 Equal Weight ETF (RSP)…
It signals healthy sector rotation, rather than a market crash. When I used my "funnel" approach and dug deeper, it's not a market I want to be shorting.
Instead, there are specific stocks I want to be long if they break above their respective key levels.
Let me show you three hot trade ideas on my radar, and my plans for them.
When it comes to generating trade ideas, I'm focused on price action and uncovering key areas of supply and demand.
The first hot trade idea on my radar is Pinterest Inc (PINS).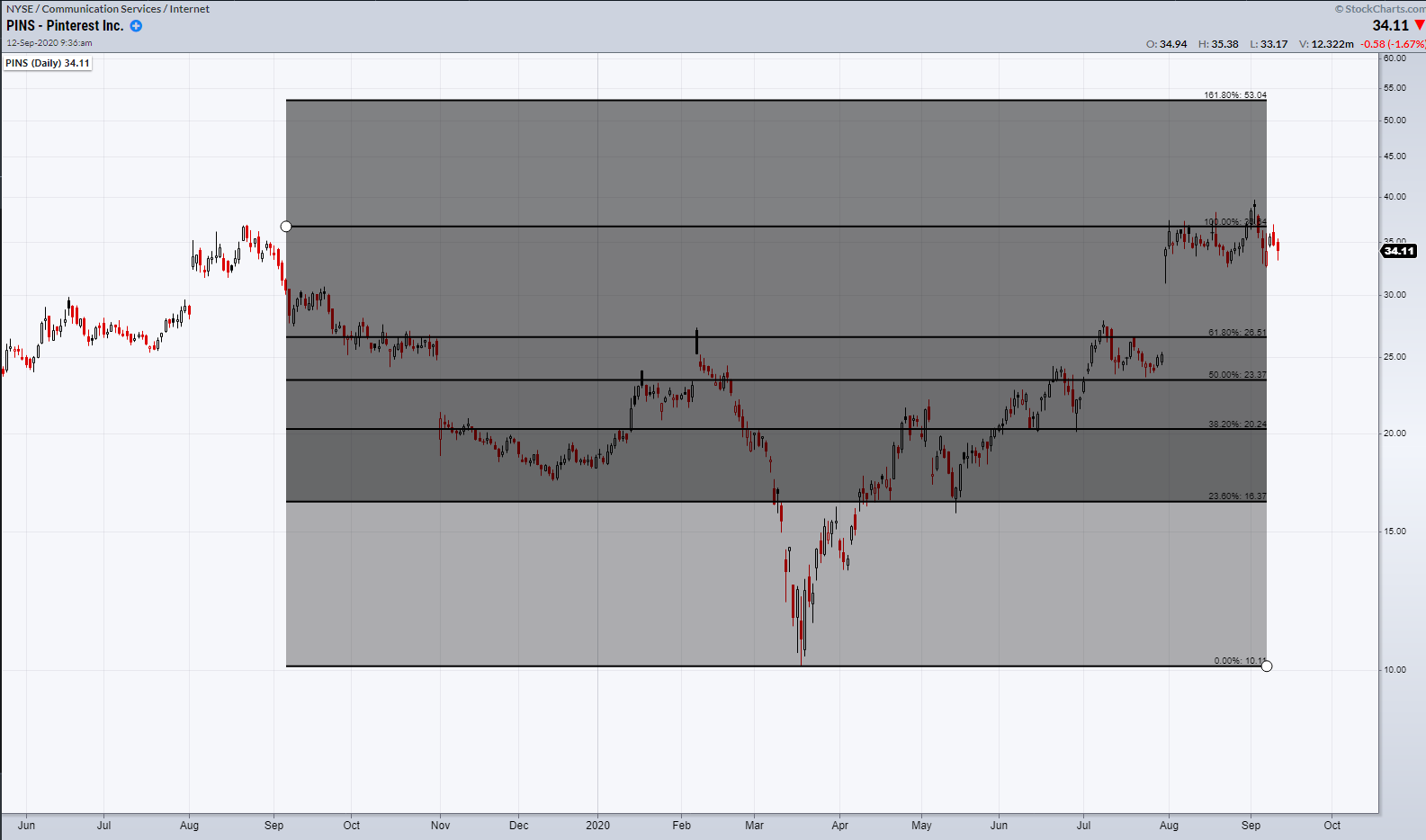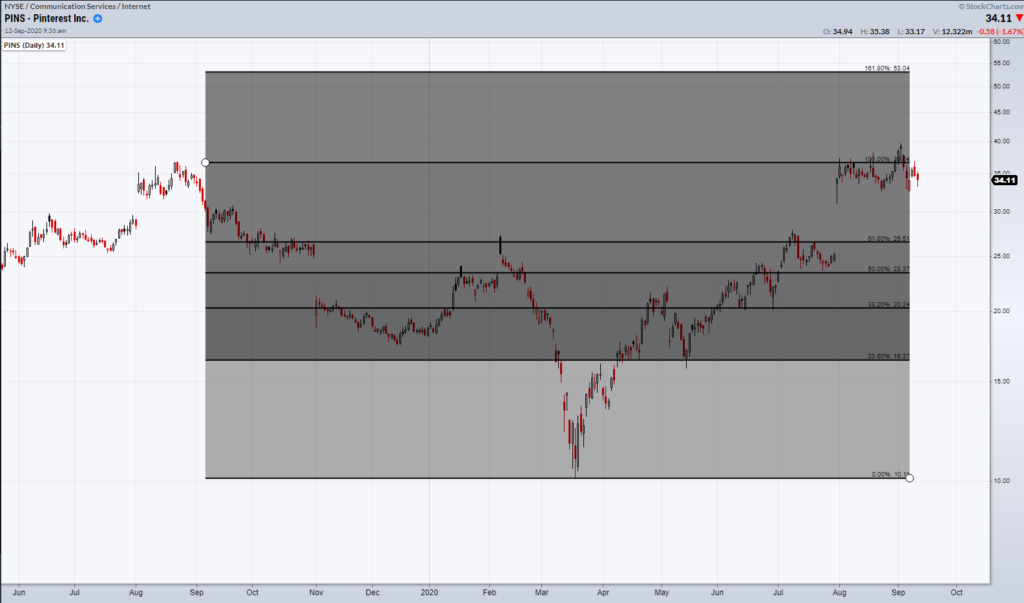 After a nice power earnings gap towards its 2019 record highs, the price has been consolidating around this area for over a month now.
I want to see relative strength start trending higher again and prices make a sustained move above $36.80. These things are likely to occur together. If and when they do, I want to buy strength in Pinterest with a 3-6 month target at $53.
If you're out on the water fishing a lot like I am, you'll definitely be familiar with the next name. YETI Holdings (YETI) is on my watch. It's a company that specializes in making top-notch products for the outdoors market.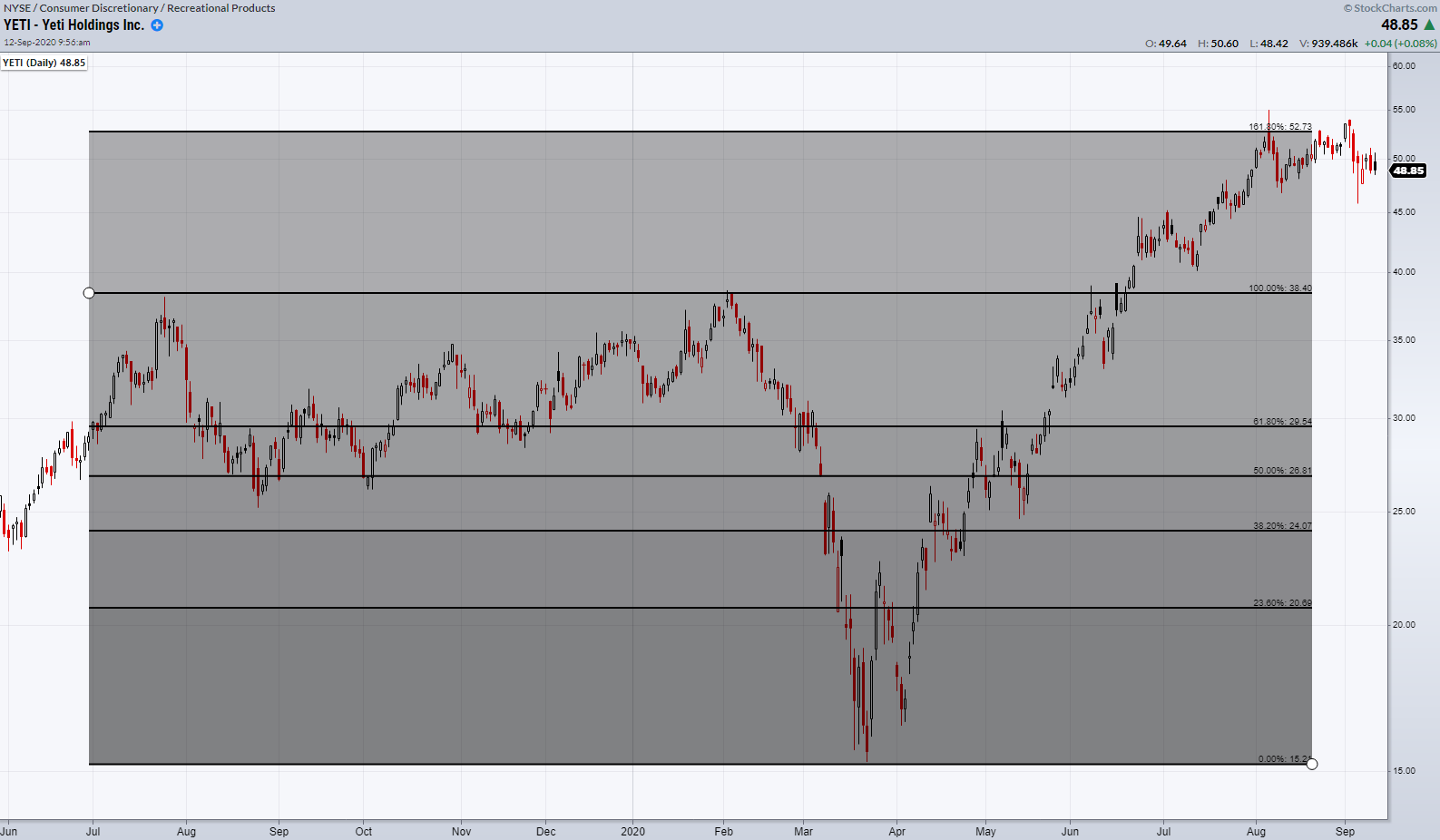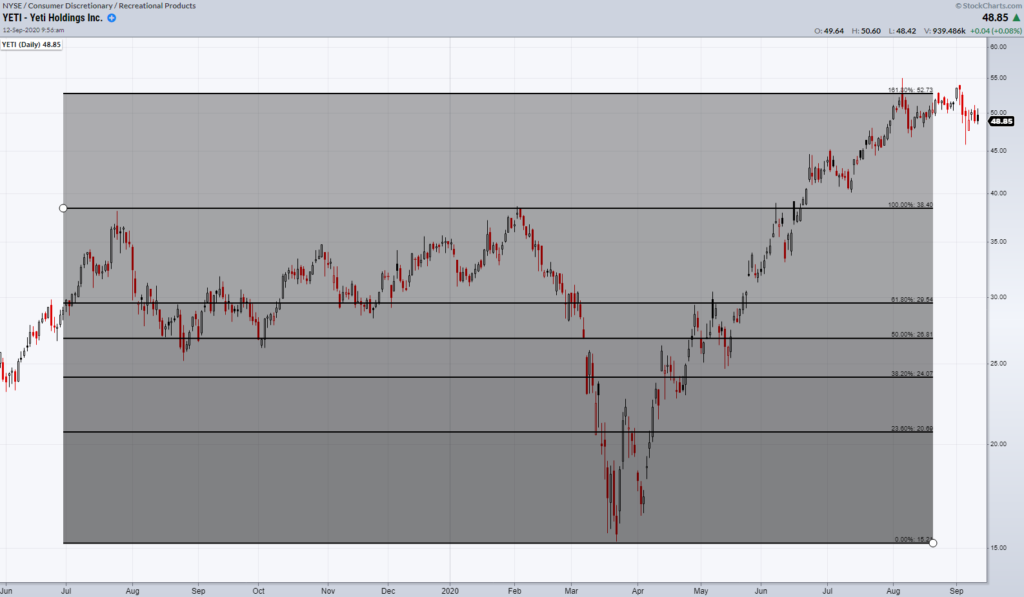 The stock resolved higher from 12-month+ base breakouts both on absolute terms as well as relative to the Russell 3000 this summer. It has solidified its place as an outperformer off the March lows.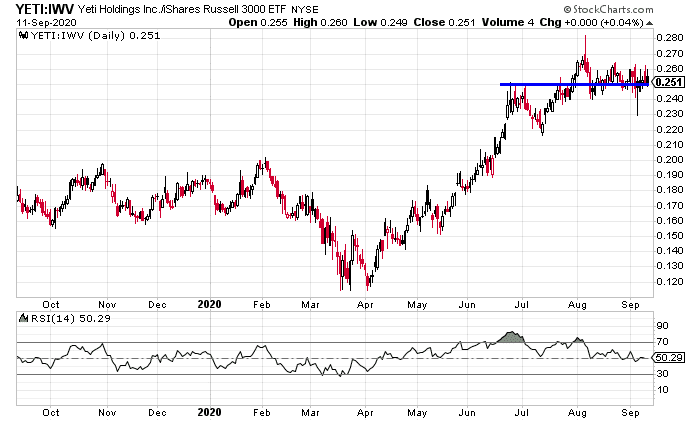 I want to own YETI, if and only if price is back above our recent objective of 52. Under this scenario, I'll be targeting 74.50 over a 3-6 month timeframe.
Last up is the Customer Relations Management platform, Zendesk (ZEN).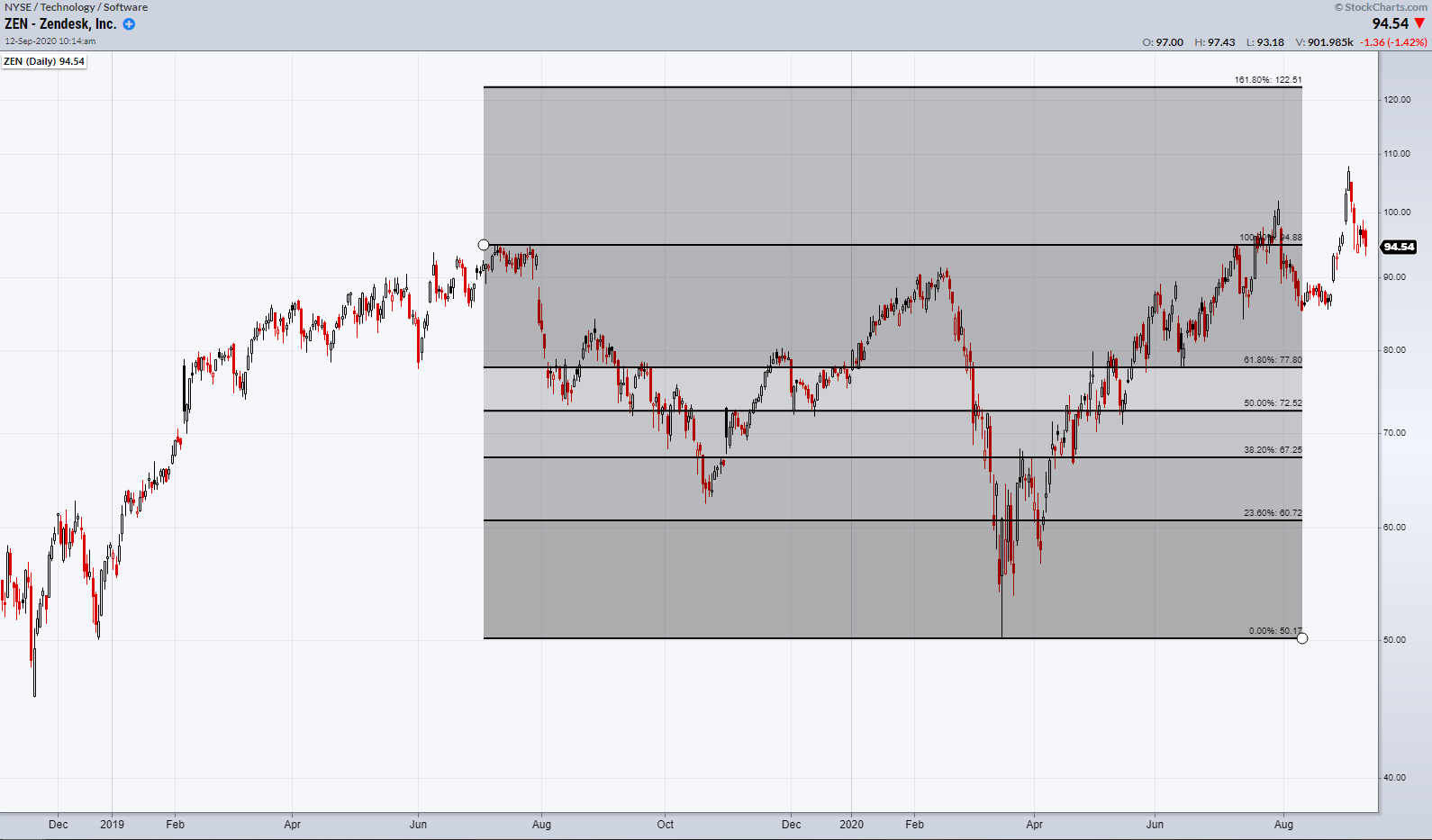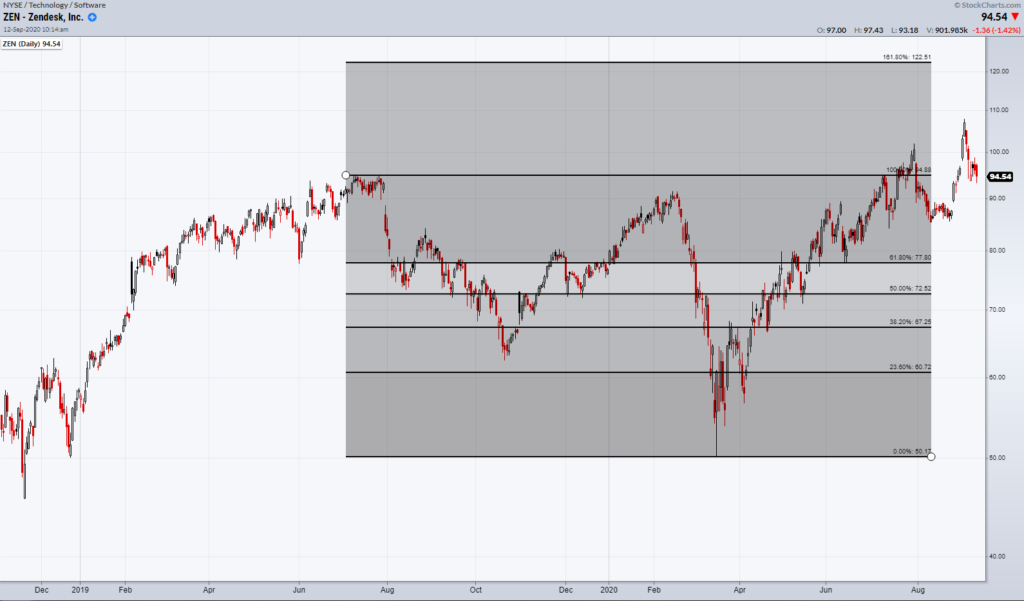 I want to see ZEN stay above $94-$95 right now.
The base relative to the overall market looks ready to break to new highs next. If it can break above that blue rectangular area, I wouldn't be surprised if ZEN makes a move to the $120 area.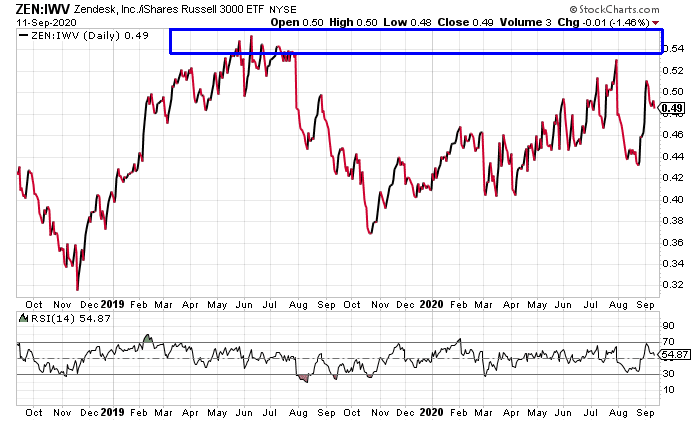 If you want to find out how I utilize data to my advantage and uncover trade ideas like the ones above, then click here and sign up for this exclusive training session.
Related Articles: