I brawl about the media a lot.
They're guilty of many things and one of the bigger ones is shortsightedness.
Their continuous hysteria and doom and gloom calls lead many to believe that what goes up must quickly come down.
Anyone who tuned in has been taught that anything up for a few months could be nearing or already in bubble territory.
Well, then what will they say about being up for 12 straight years?!
This is exactly what everyone's favorite sector – Tech – has done… and the data actually helped me pinpoint when it was going to happen.
Let me show you what I'm referring to here.
As you may recall, last week I noted an unusual change of character in Tech. .
Here's the tech heavy Q's chart I pointed to: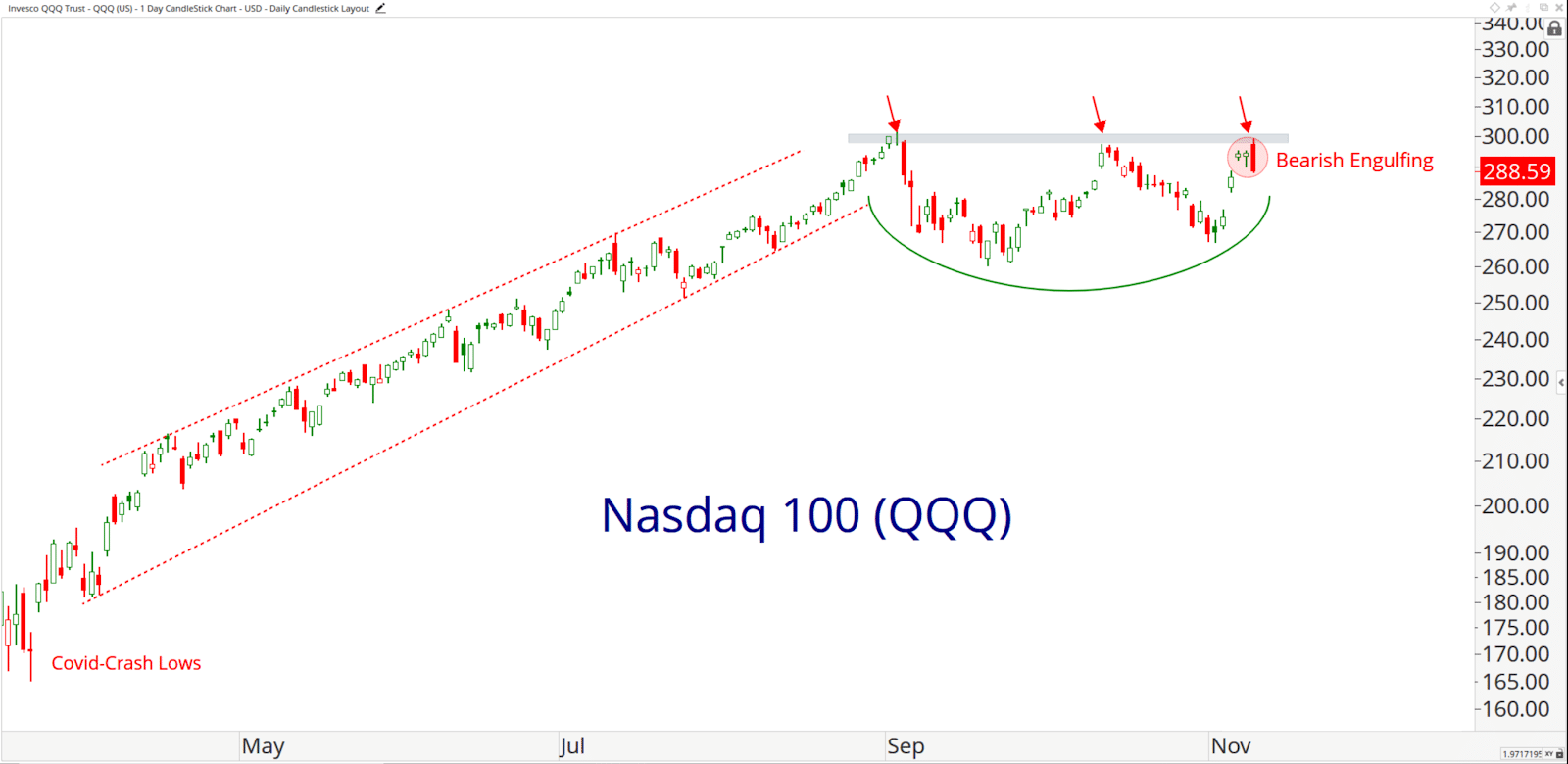 My main concern was that it was one of very few sectors to not break higher.
In fact, it even slipped lower right off that $300 wall in a bearish manner.
Then the rotation came…
My custom Laggards/Leaders index showed an aggressive outflow from the inflated sectors: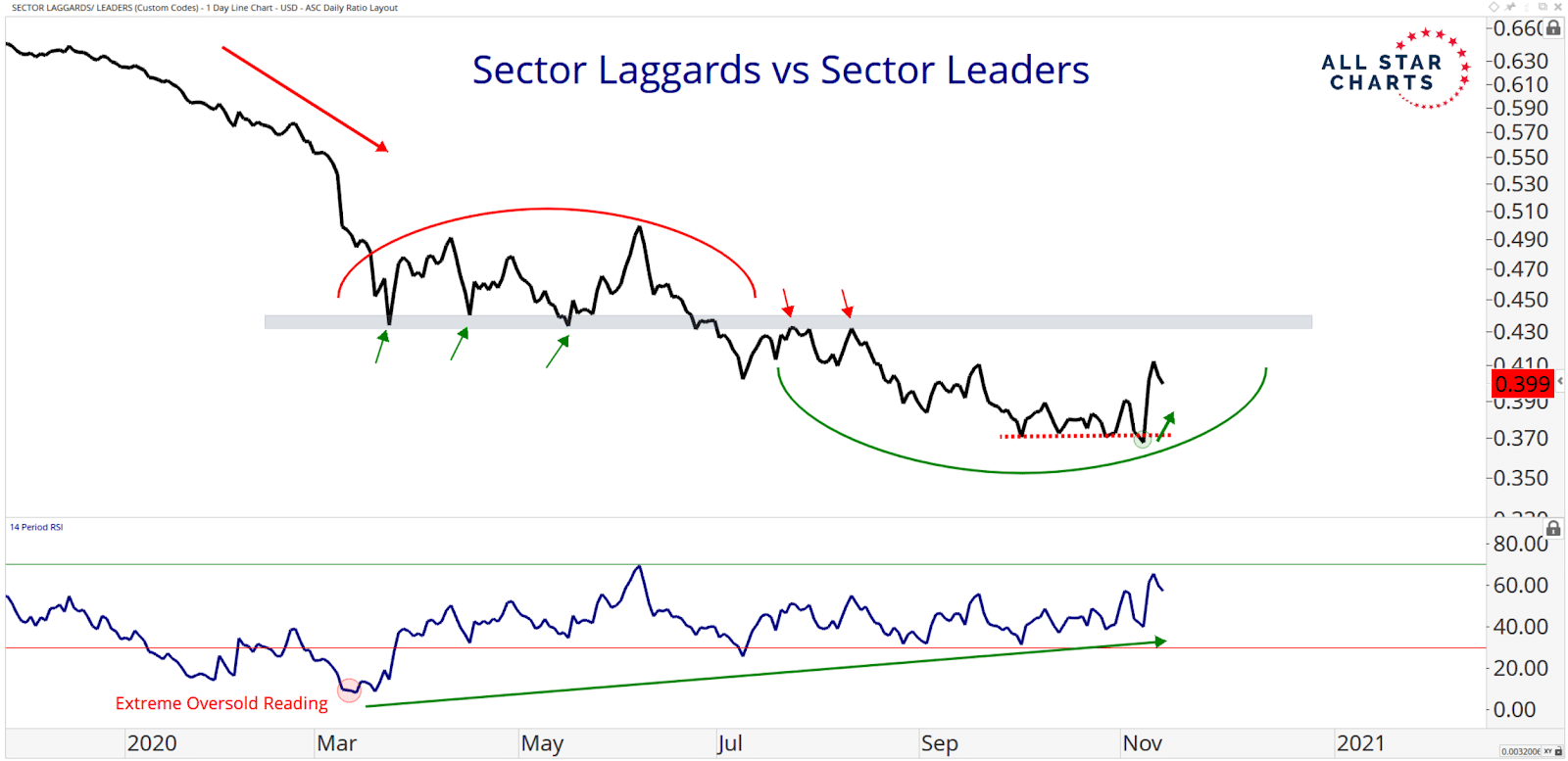 Cashing out of outperformers and into laggards surely was no good news for the high-flyers.
I noted that if weakness continues over the next few days, this might be at least a temporary turning point.
Well, it looks like we can all breathe out for now…
QQQ hasn't failed and is trying to grind back to $300.
Will it get there and push through? I don't know.
But as we've learned – what goes up, must come down, keep going.
With great strength all around, it's very possible this was just a hiccup and the sector is about to go back to what it does best – rally.
If that's the case, I've got exactly the pick for you!
Best Dip Buy
I've spoken about Fastly (FSLY) quite a few times.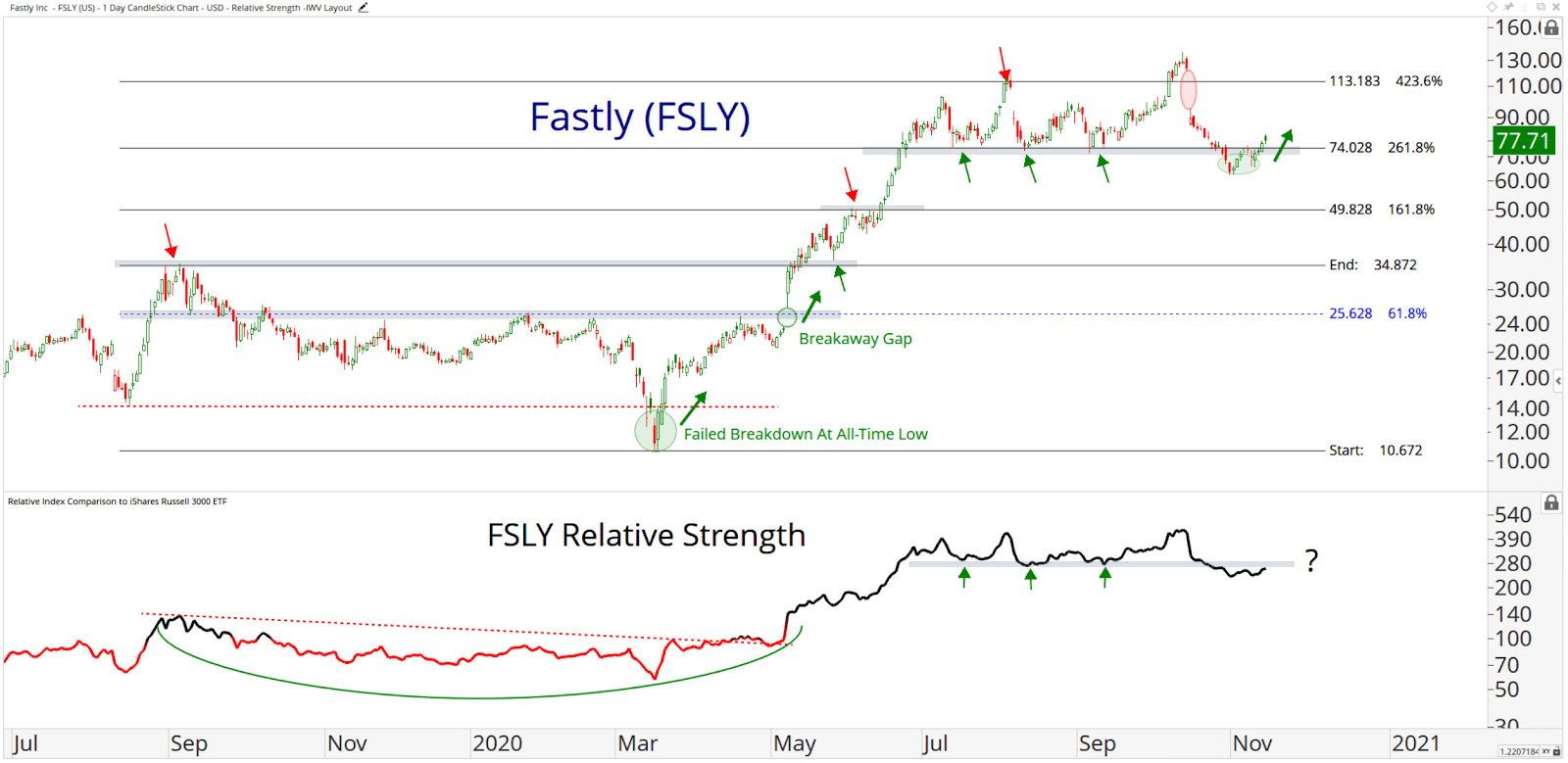 In August, I called out a long on a hold above $74 with the target at $113.
Sure thing, the stock got there a few weeks later, but a lot has happened since…
A bad earnings report brought us nearly 40% lower and crippled the relative performance.
FSLY has definitely lost some steam but could it be just a dip?
If the stock were to make a comeback (much like the sector), now would be the best spot to do so.
In fact, it's already showing some promise – just last week we saw a failure to move below $74 support as it snapped right back up.
For now, the obvious plan is to trade the same range – if it holds $74, no reason it can't retest $113 again.
Bigger picture, the primary trend remains higher. It's reasonable to expect eventual resolution to the upside, especially if the sector gets going again.