The mainstream media has been trying to instill fear right now, and to be quite honest with you…
The data tells me they're going to be wrong, yet again.
You see, I analyze more than 5,000 charts every single week — and signs are pointing to a new bull market.
Of course, there are plenty of opportunities out there. I mean take a look at some of these plays I have been calling out based on what I believe to be simple techniques.*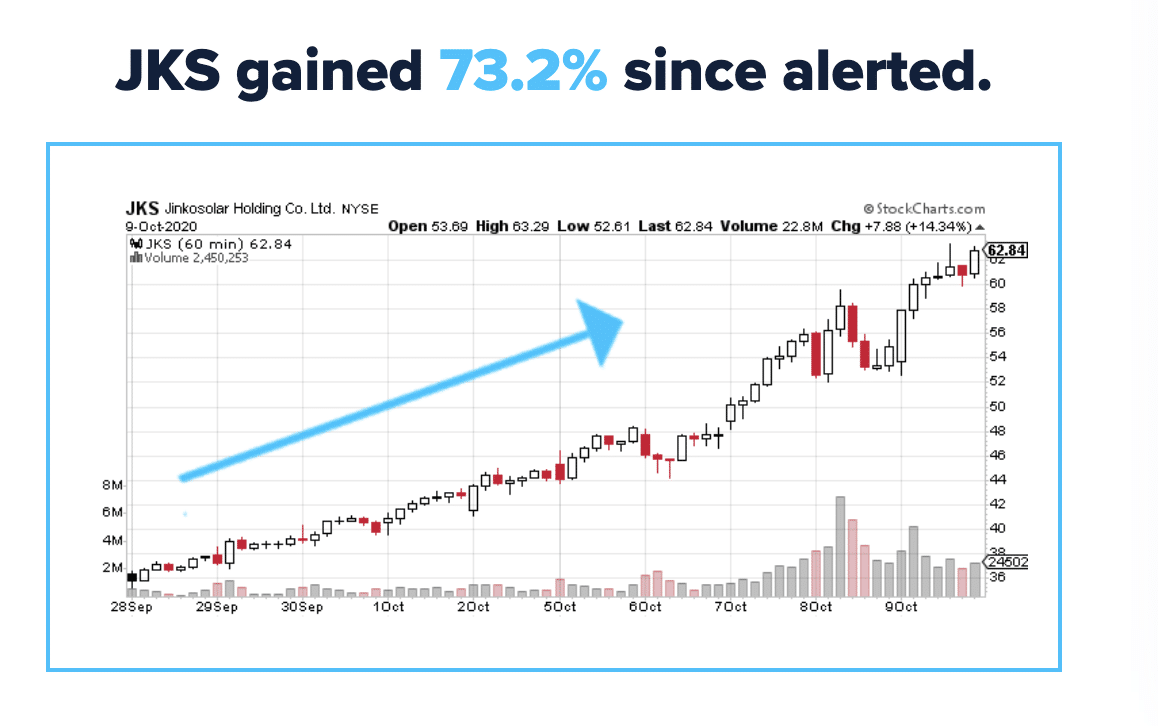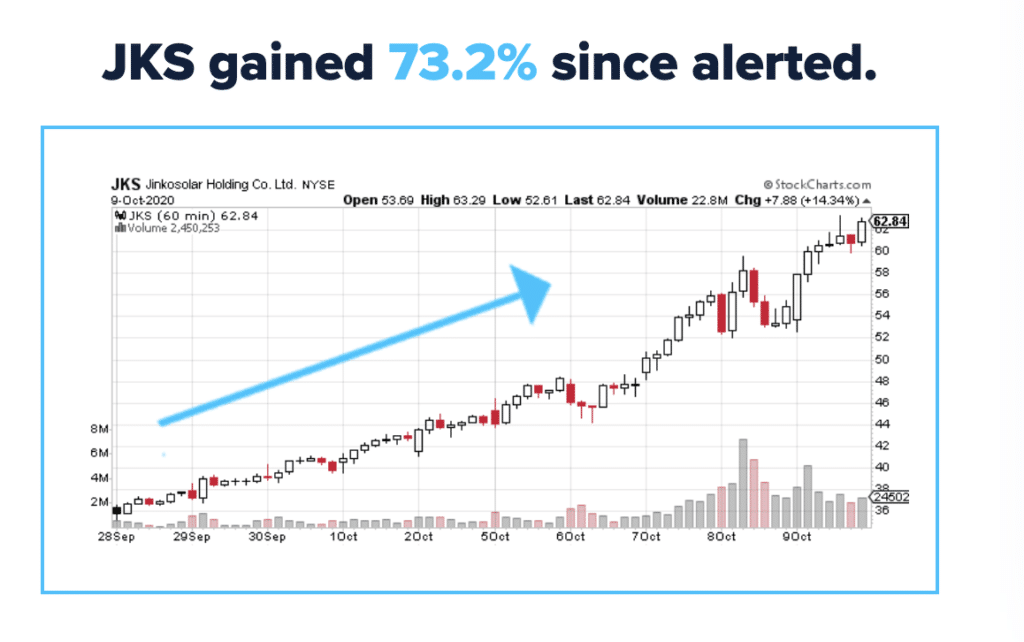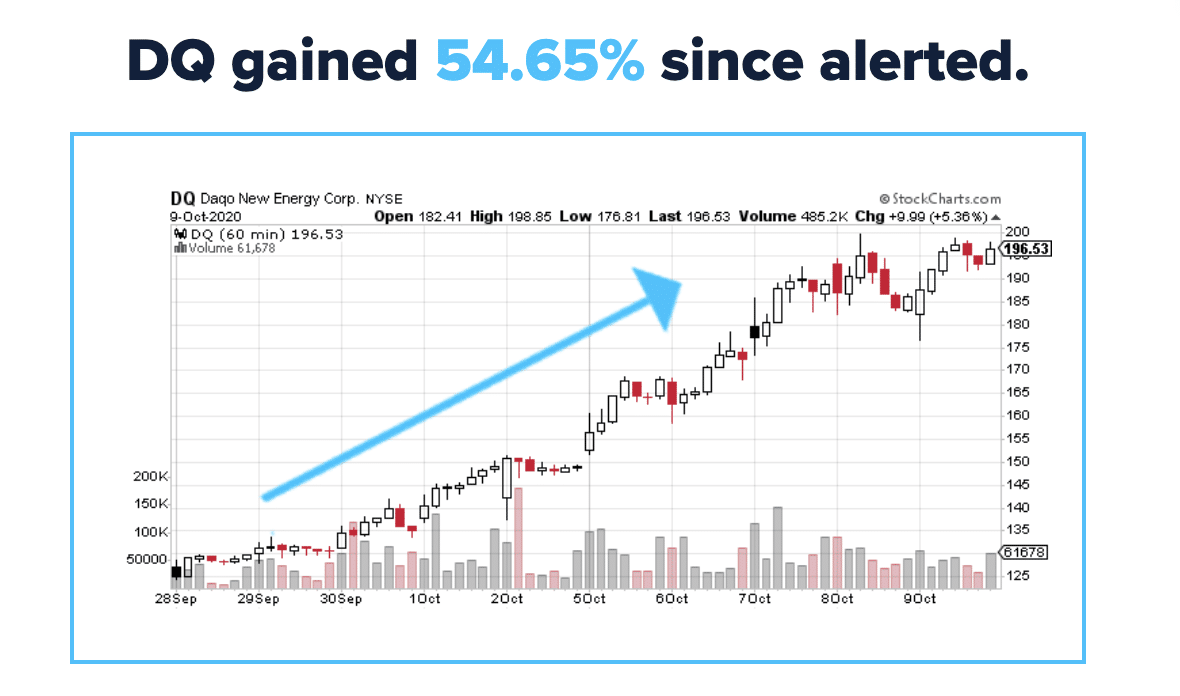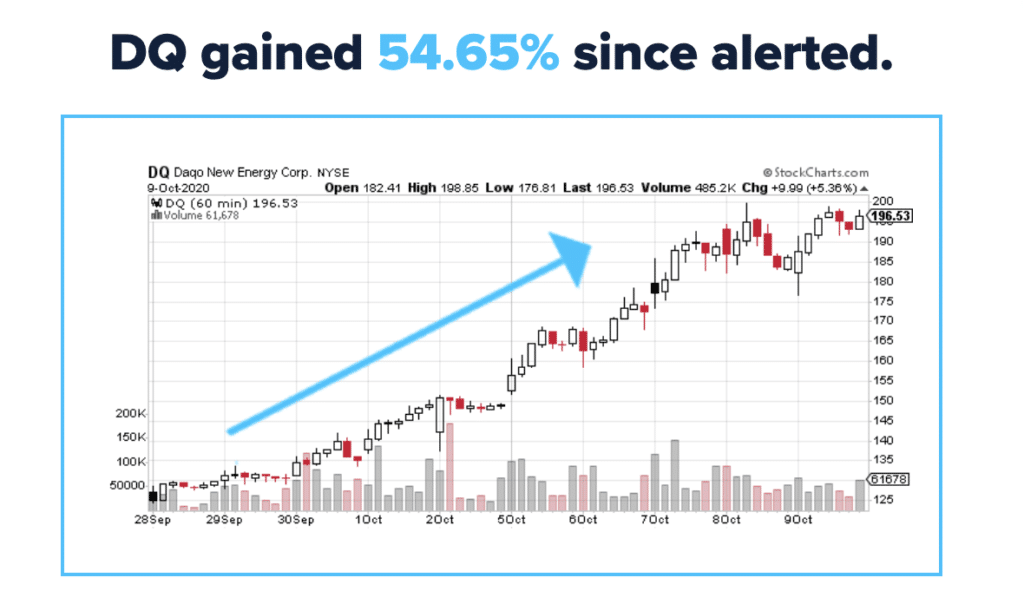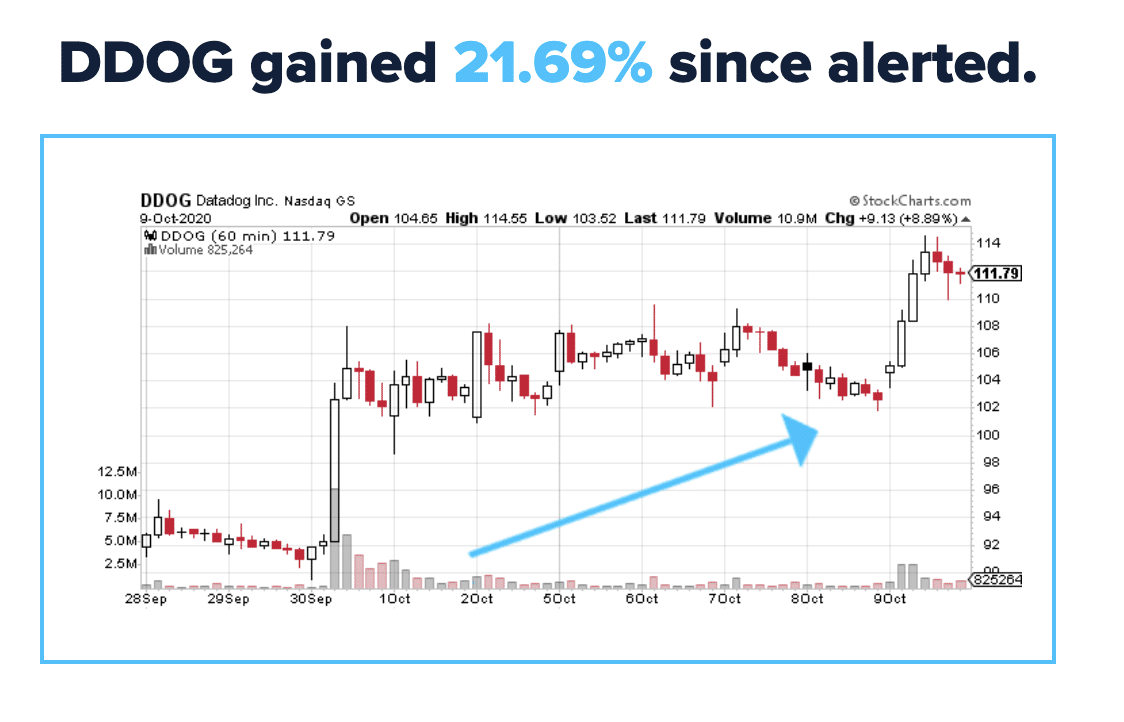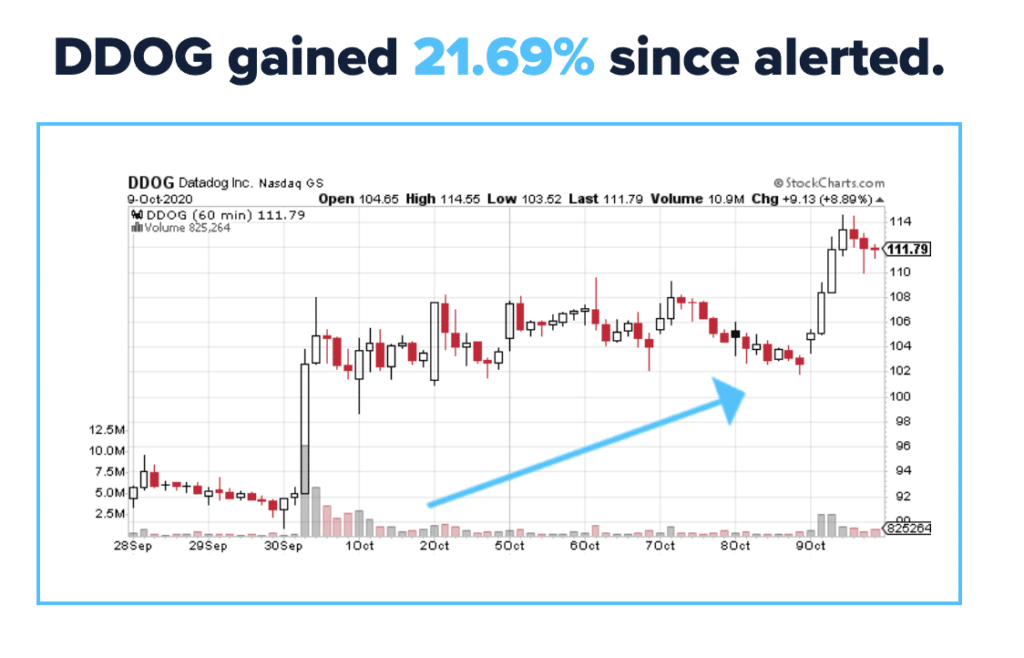 If you want to receive my best trade ideas, then you'll need to subscribe to Data Driver. I'm running a special trial offer right now, but you'll need to hurry because I'm shutting it down soon.
Today, I want to walk you through what I'm seeing in the market and give you an inside look at my Q4 playbook.
I want you to take a look at some of the major U.S. indexes.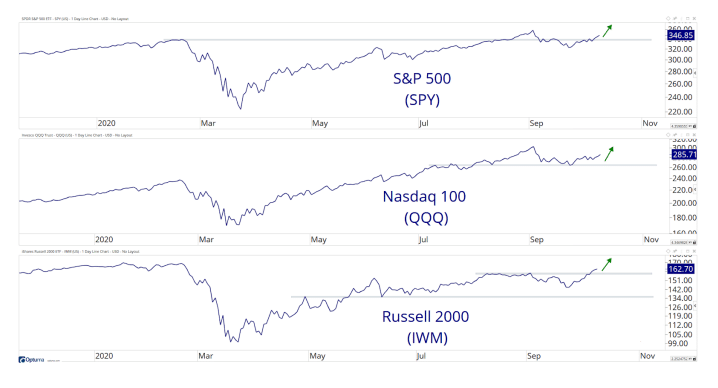 If you look at this chart above, I believe the trend is quite clear.
I mean the tech-heavy Invesco QQQ Trust (QQQ) is comfortable above its key support level.
The SPDR S&P 500 ETF (SPY) reclaimed its Q1 highs around $340 and is trading above that.
The iShares Russell 2000 ETF (IWM) is near its highest level since its breakaway gap on Feb. 24, and this is one I'm keeping on the radar.
If IWM heads back toward its record highs (which it looks like it's about to do) in the coming weeks, this would further strengthen my case that stocks are headed higher.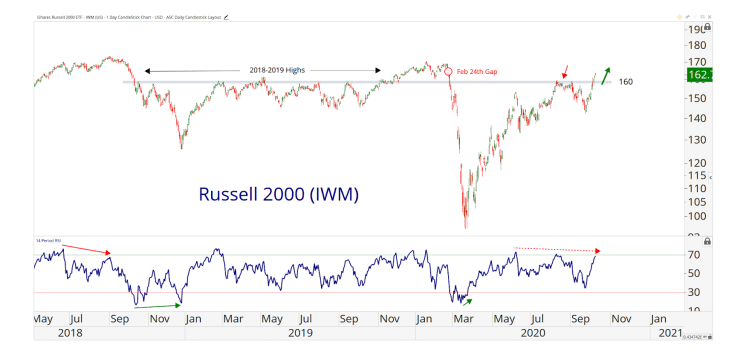 I want to see IWM's price hold above this key level at $160, and that area actually coincides with a few key peaks between 2018-2019.
Next up, I want to show you what's been going on in the Dow Jones Industrial Average and the Dow Jones Transportation Average. Check out this chart below.
The Transports have outperformed the Dow Industrials since mid-May, and after making all-time highs last week, I believe the relative strength will continue.
This disconnect between what the media has been saying and the picture the data paints is one of the most powerful catalysts in my opinion.
I mean, here's what happened the last time the mainstream media made a call about the market.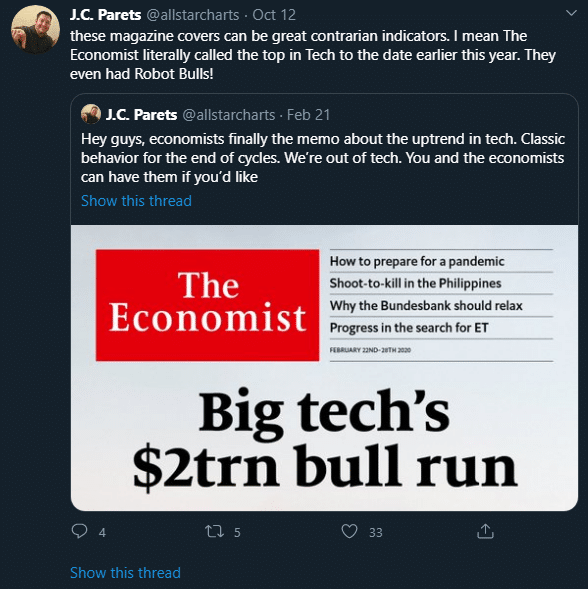 Right now, I believe this disconnect has created a unique opportunity, and you better believe I'll be looking through my charts to uncover the next hot plays.
I didn't want to leave you hanging, so I want to dole out one free trade idea.
As I sifted through thousands of charts, I uncovered a trend in the consumer area. The Dow Jones Leisure Goods Index has a nice base breakout, a successful retest and it can be off to the races and run 25% higher.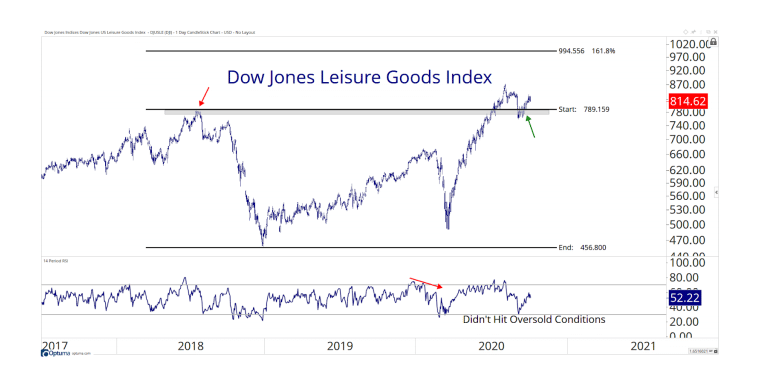 Part of my top-down approach is uncovering specific stock plays, and there's one name that has been one of the stronger names in the space.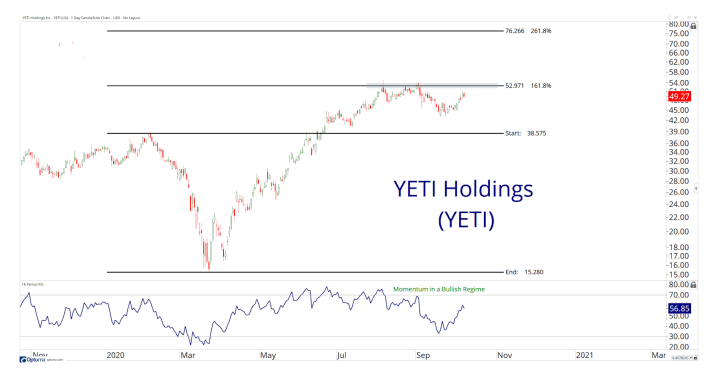 YETI Holdings (YETI) is one play on my radar. The stock tried to get above my primary objective at $53 this week. Here's a look at the key levels that I drew to watch out for, last week.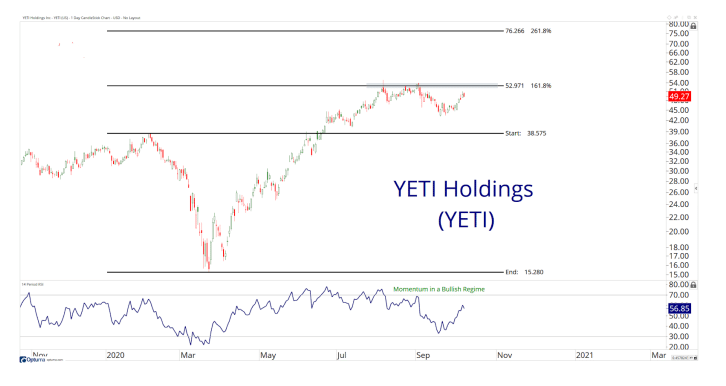 That $53 area still holds. If and when YETI makes a sustained move above this level, I believe that strength can continue, and my target is $76 over the next few months.
Of course, it can happen sooner than that, and I believe it's one name traders should have on their watch.
Listen, I'm doling out trade ideas every week based on my comprehensive analysis of the markets. If you want to receive them, then you're in luck.
I'm running a special trial offer to gain access to Data Driver for 3 months at this exclusive price.
The deal ends soon, so don't miss out.
Discover how charts can provide you with a unique edge in the market.