Semis? Road? Huh? Is this a car magazine?
Ok, let me clear this up – not trucks, it's the semiconductor stocks I'm referring to. 
And by "road" I mean the plentiful chart space they can cover on their next leg up, which might very well be commencing right now.
Honestly, it's been a while since I was this excited. 
The names I'm about to tell you tick off all of the boxes that would get me long in this market.
Let me show you what exactly I'm talking about here.
What do you buy in the strongest bull run ever?
There are a number of factors that can give you an advantage: relative strength, strong sector, massive chart breakouts. 
Or? You can buy these semis and get all three AT ONCE! 
Leading Industry? Check!
SMH, the sector's main ETF, is up over 40% on the year and has doubled from it's March's dip. 
Breakouts from long-term bases? Check!
All of the picks are pushing out of monster consolidations as we speak. Some – to all-time highs!
Relative Strength? Check!
You already know what this one means. 
Getting excited yet? Good. Let's dive right into it.
3 Names on the Takeoff Roll
I start off with Semtech Corp (SMTC). Here's what it looks like: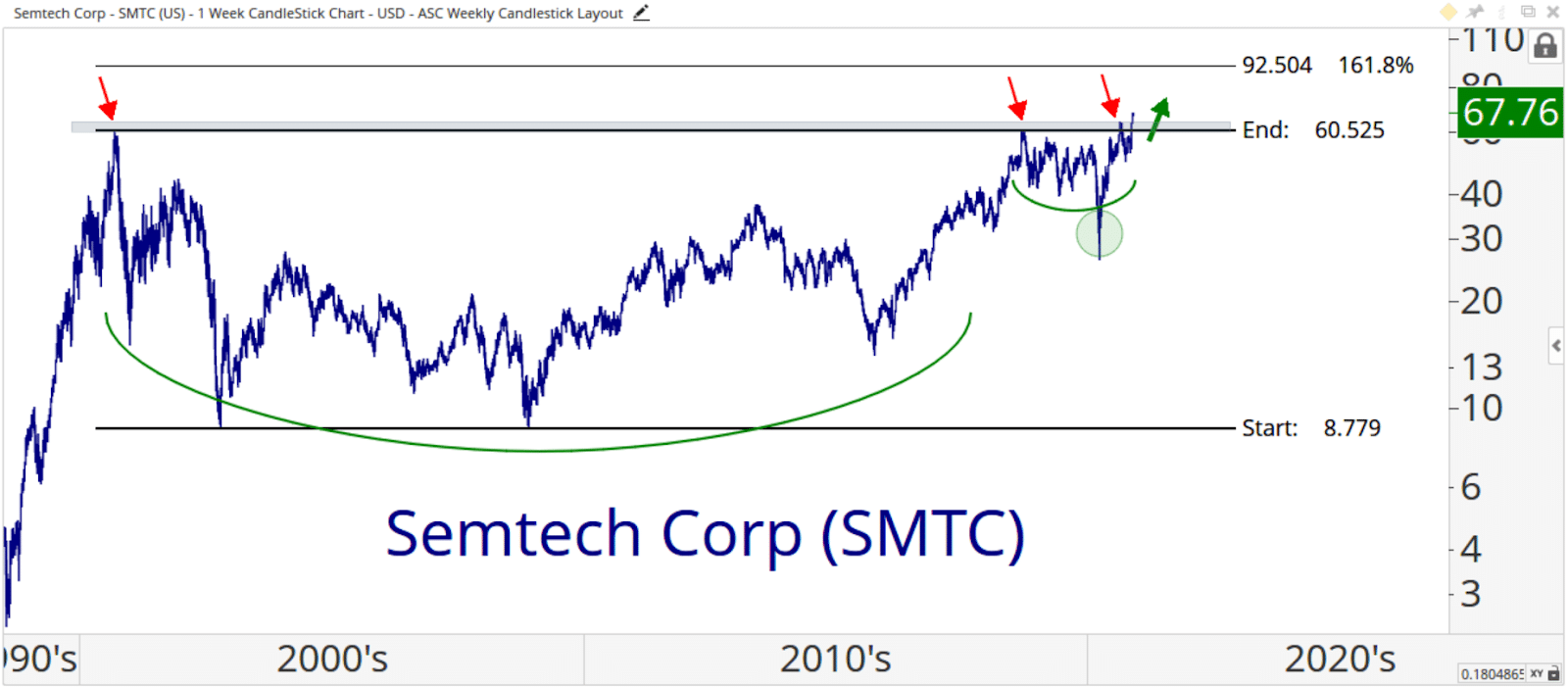 The chart itself speaks louder than words.
SMTC is just the latest addition to the list of names pushing out of multi-decade(!!!) bases to all-time highs.
AMD did this earlier this year…and has doubled since. 
I see no reason why it's closest peer can't follow along.
Key level for a long trade is $60. Everything above it I consider bullish and believe the stock can hit $92 in the near term.
Lattice Semiconductors (LSCC) is cut from the same cloth: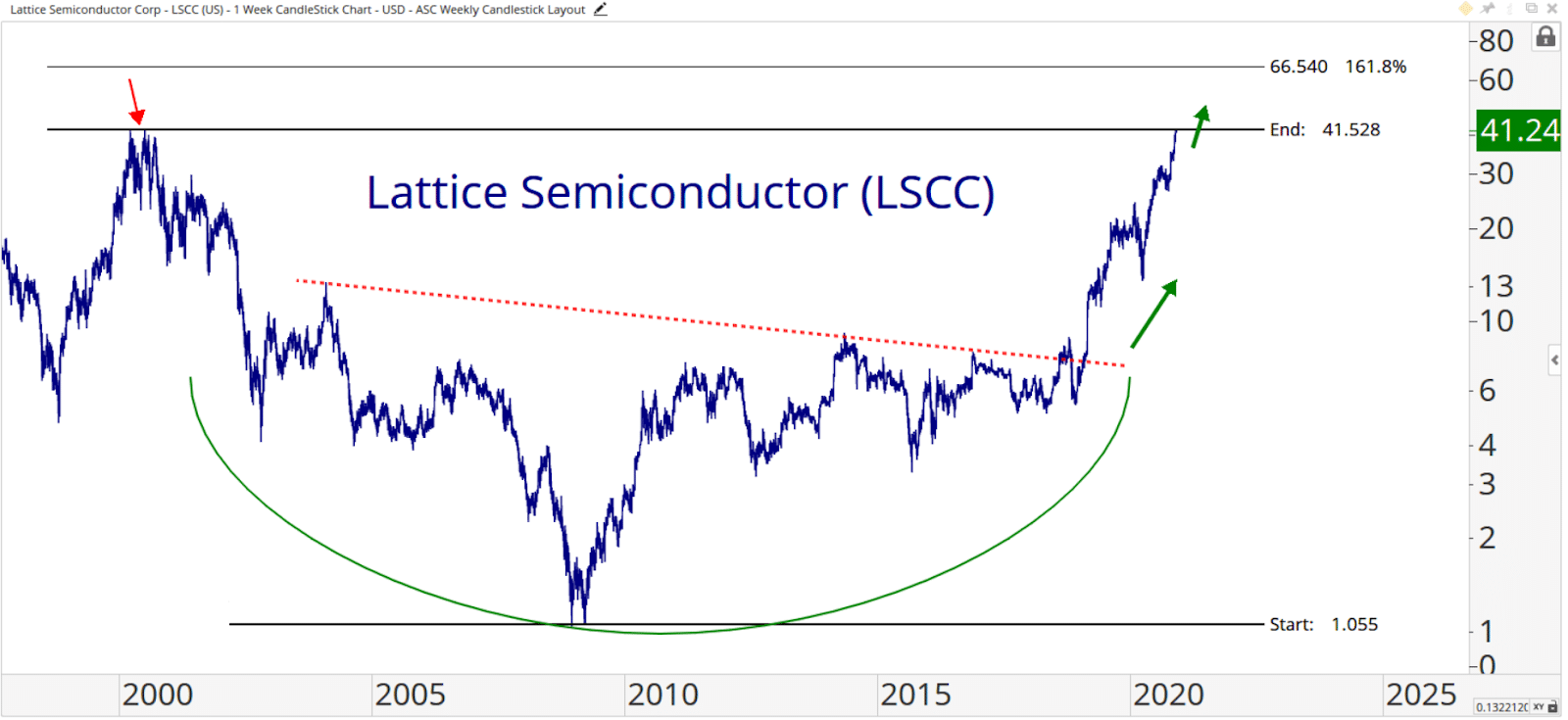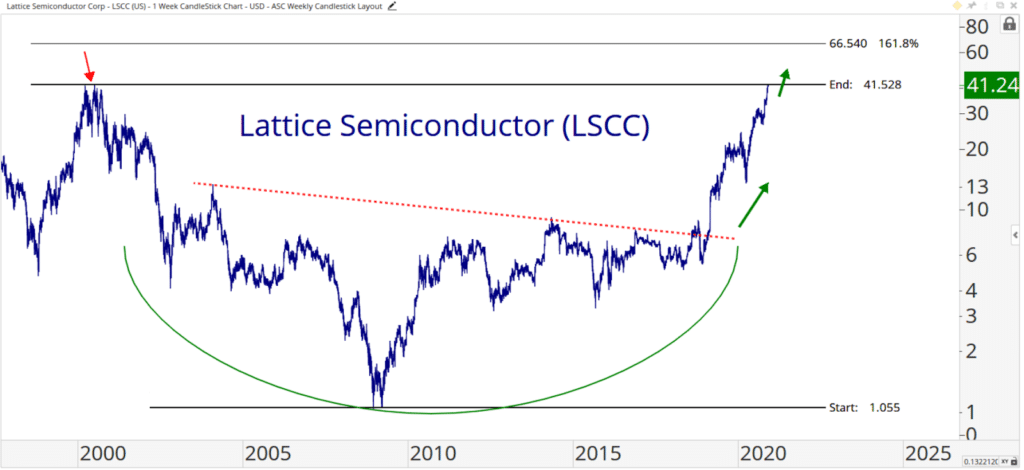 In fact, I already called out a long on this one at $24.80 in May with the target set at $39.50.
The stock hit the target and went further – we're now finally above all-time highs.
The name continues to demonstrate impressive relative strength, so the momentum very much remains on our side.
The $41.5 level here is crucial, if LSCC can hold, the next logical resistance point doesn't come till $66.
I top this one off with a big boy – KLA Corp (KLAC), with a market cap of $37B! It dwarfs the $4.5B and $5B respectively for the first two, but doesn't make the name less exciting.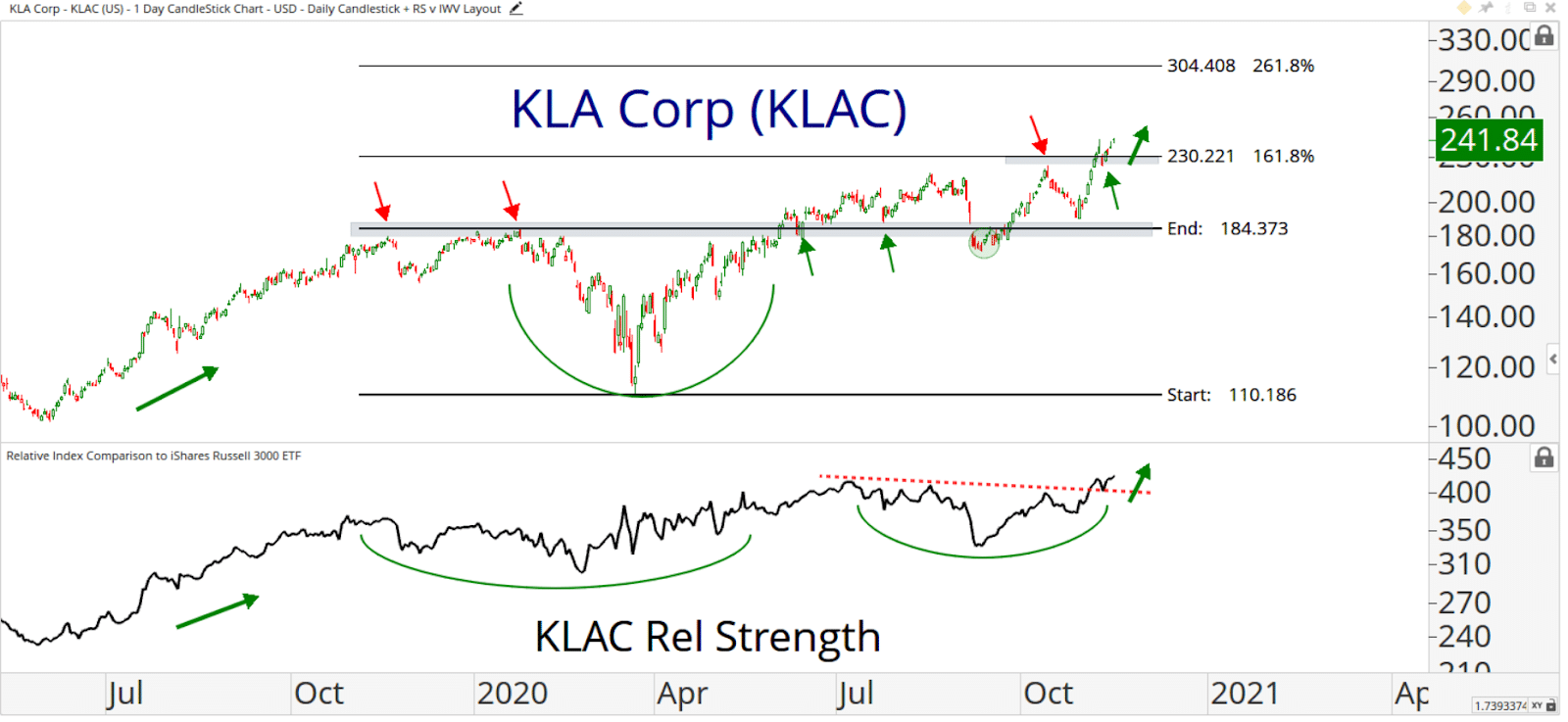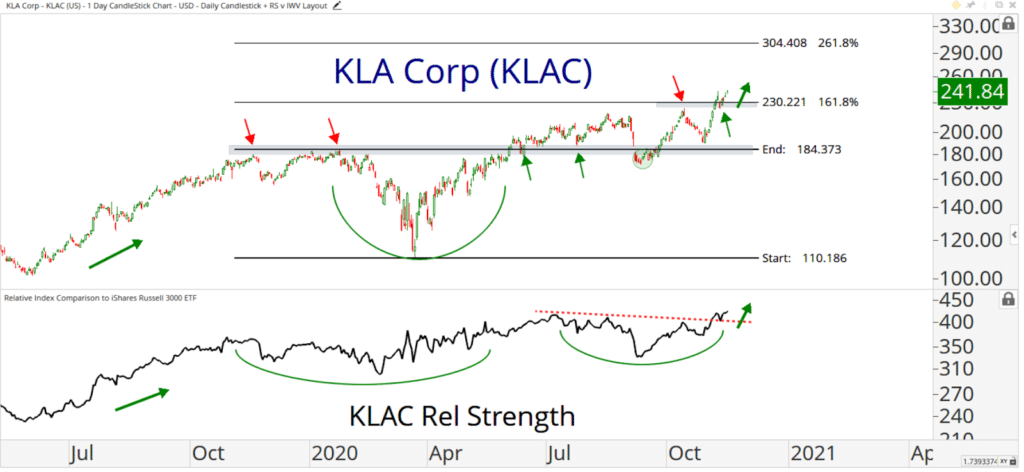 I really like the successful retest of support followed by the move up and to the highs.
This stock might be where SMTC and LSCC will get to a few months down the road. And why shouldn't it keep going?
In fact, on a relative basis it is now performing better than ever.
The line in the sand here is $230 with the next inflection point at $304.
If you want to develop a unique edge in the market, then I suggest you join Data Driver.
You'll discover some of my best tools and techniques to uncover some of the hottest plays in the market.
Listen, I've only opened this for a select group of people, so make sure you grab this deal before it disappears.