No doubt about it, there's choppy price action in the market —  and traders are jumpy and anxious. Not me though.
It's business as usual, and in the coming days, I'll be analyzing all the new data we just got (new weekly and monthly charts).
That will help me identify developing trends in the market. I'll give you a taste of my monthly chart review in the coming days.
However, I'm not going to leave you hanging. I want to still provide you with some trends I see developing.
In one of the emails last week I highlighted the outperformance of mid-caps and more specifically financials vs S&P 500.
Today, I wanted to take a look at Industrials and Materials, which represent a large portion of the Mid Cap indices.
Both industrials and materials sectors are economically sensitive. That means their performance depends on whether global and domestic economies are expected to grow or not.
Here's what the charts look like for the two sectors: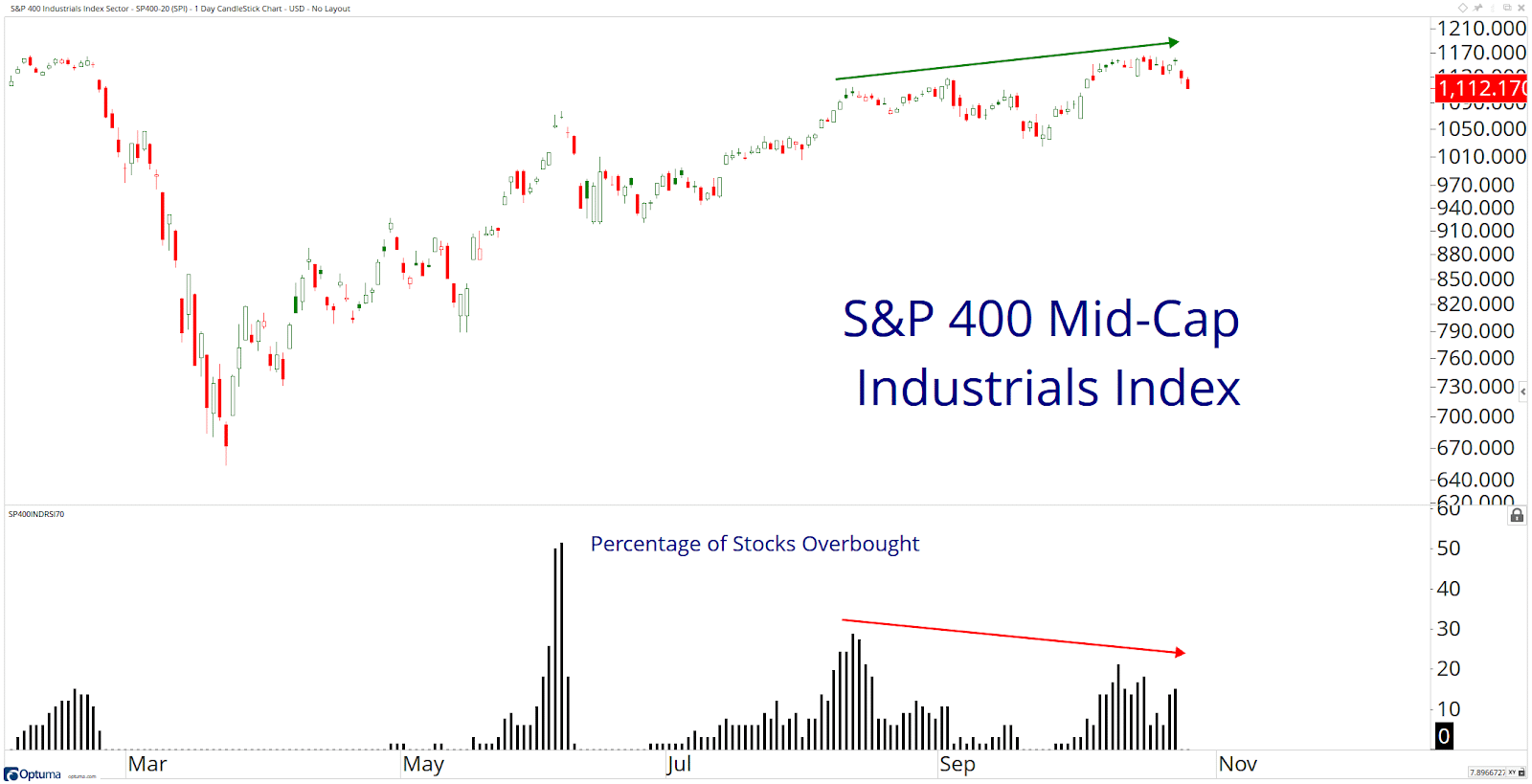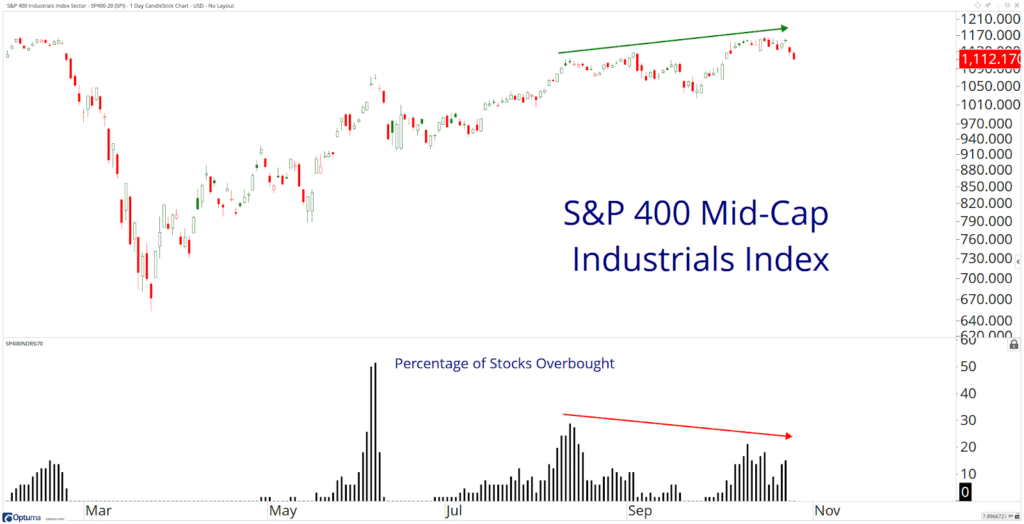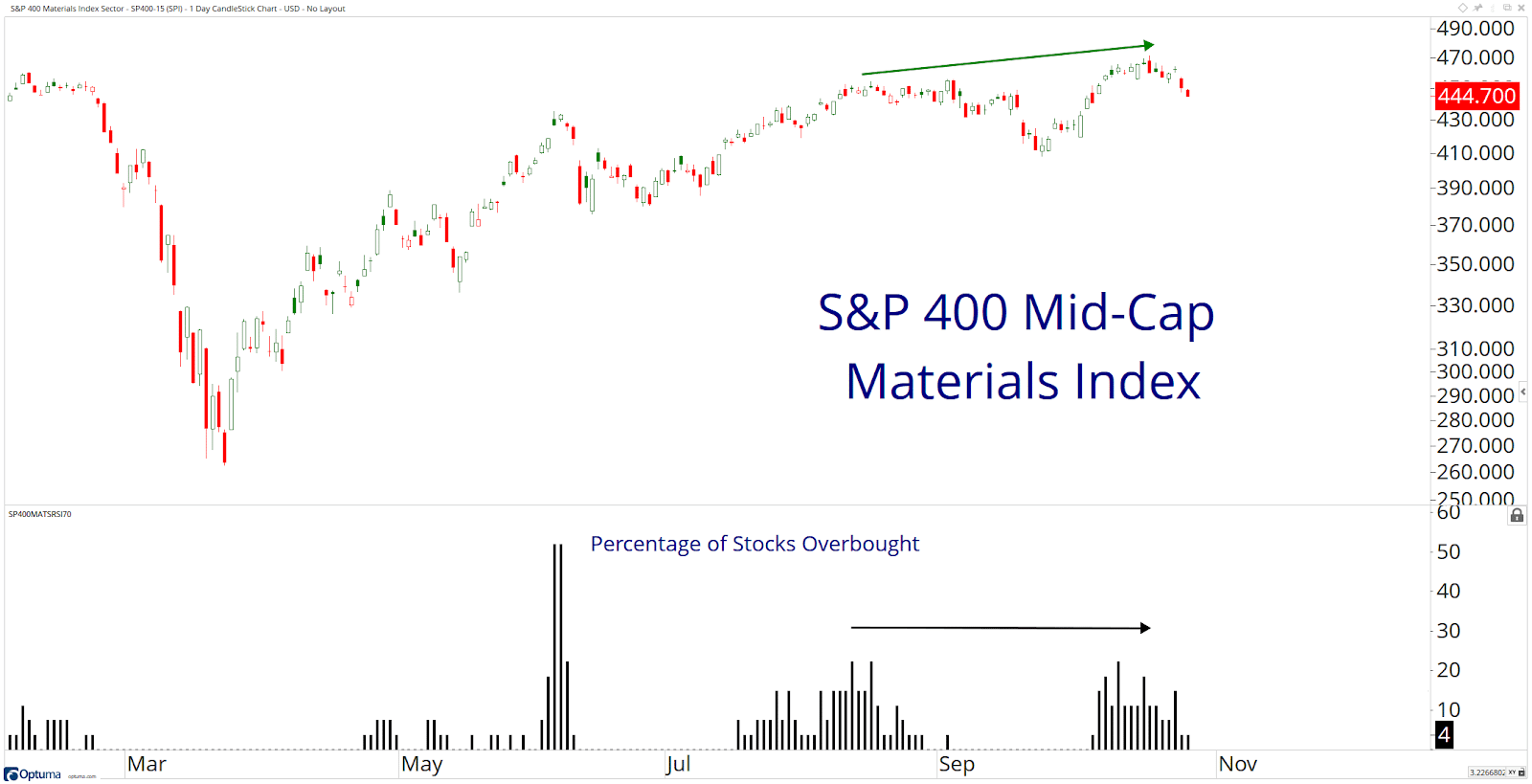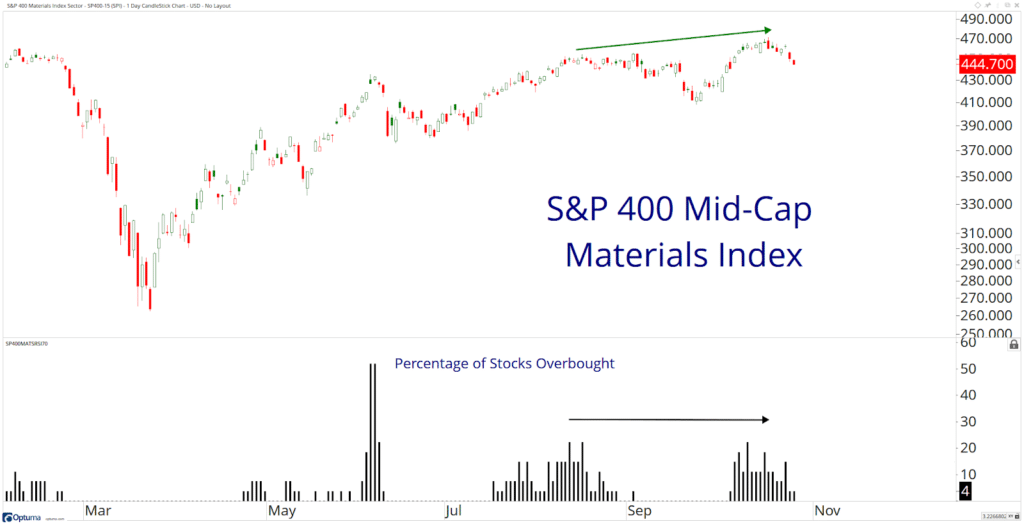 Both Industrials and materials got rejected at the resistance levels from Q1 highs.
Another important highlight here is the divergence between the price expansion and falling/flattening number of stocks getting overbought. This kind of divergence is typically considered bearish .
However, given the recent relative strength of other sectors like financials, I am not bearish over the long-term.
All the bearish divergence on the charts above means is that there are cross-currents in the market at the moment. This is perfectly fitting with the current market theme: choppiness in this market, and the Fed's monetary policy (they're not propping anything up! I'll tell you more about this soon).
To sum it up, I am remaining with a bullish bias over the long term. However, I would like to see more clear signals to the upside in the coming weeks to get long aggressively.
That doesn't mean I don't have trade ideas.
One industrial play that caught my eye is Casella Waste Management Systems (CWST)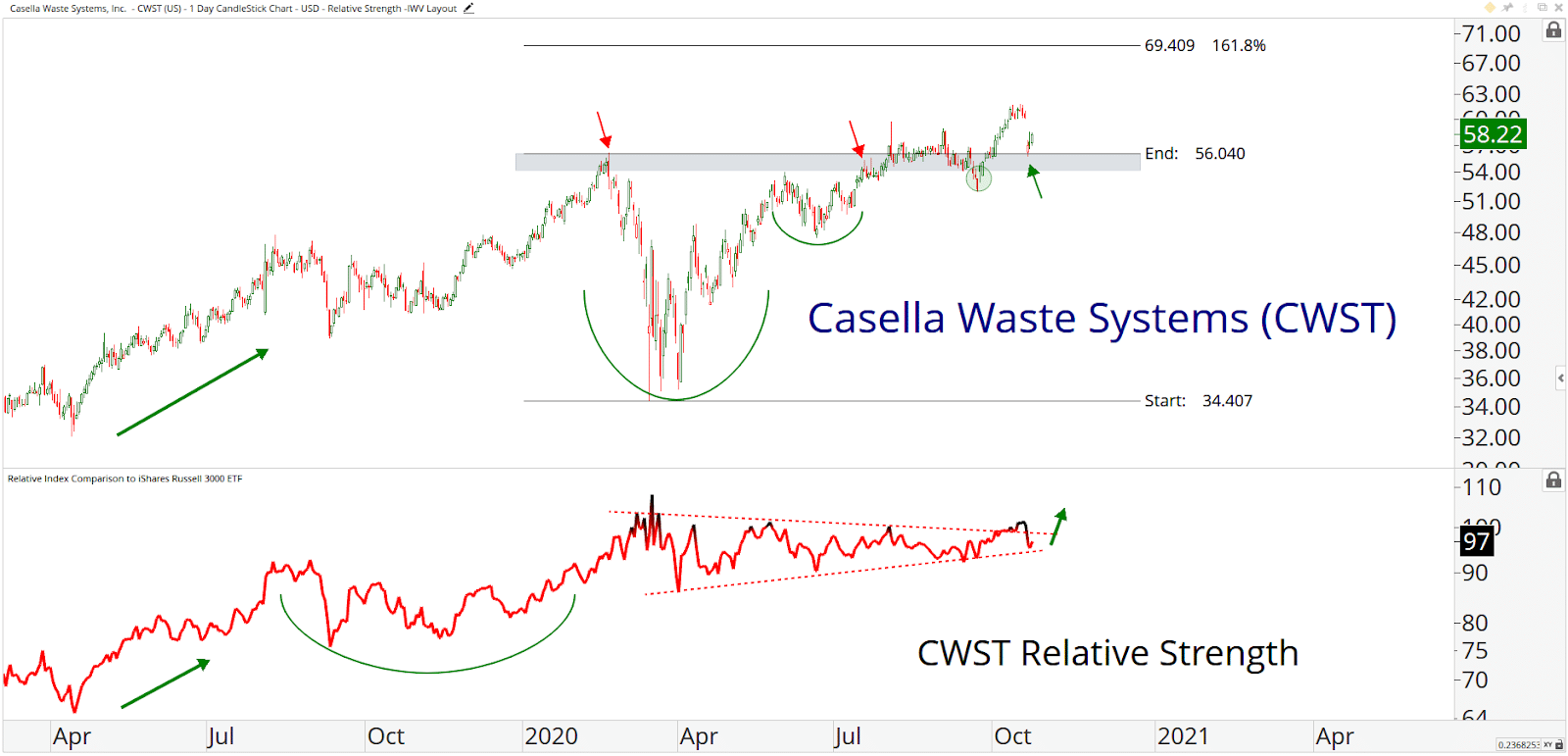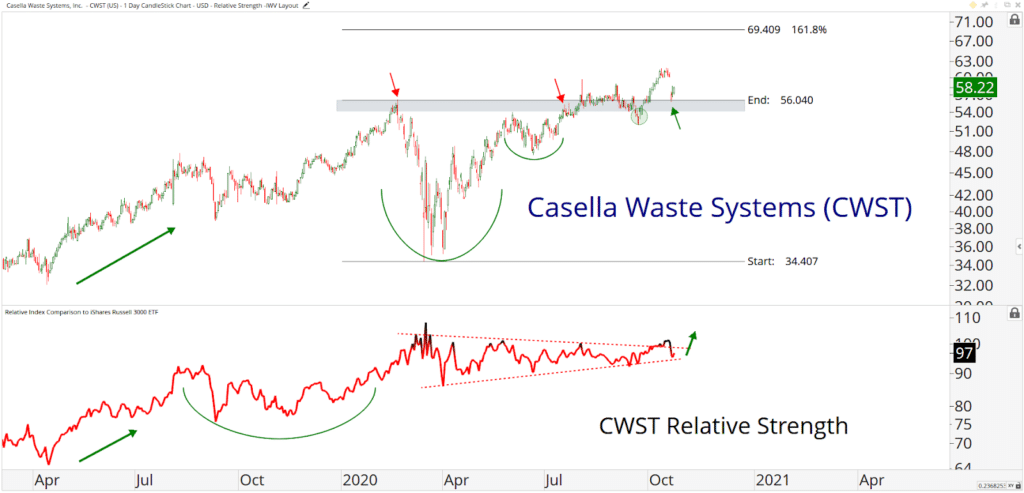 Solid relative strength from this name over the past year and a half and price just threw back towards its former highs which now appear to be acting as support. As long as the stock is above the 56-57 level, I think Casella can hit 69 within 1-3 months.
There are trends in the market the mainstream media isn't talking about, and I want to show you how to find them. The best way I know how is to teach you my techniques to analyze data.