There's always something happening on the blockchain- this week everyone's eyes are Biden's new digital assets bill– point-blank, Crypto is here to stay.
Cross-border payments are the name of the game for federal banks across the world lately, this will without a doubt utilize blockchain, and Asia is up next…
The new president of South Korea is very pro-crypto. Could they adopt some of the same policies as El-Salvador? What could that mean for the markets? Today I'm knocking down the hype and giving it to you straight.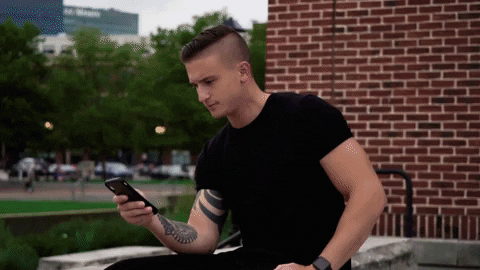 This issue cannot be ignored– there is a lack of regulatory clarity in the crypto space — and it has been stopping major institutional investors from diving in headfirst.
Now, with the new executive order signed by President Biden on March 9th, that may change…
This is an emerging market, they didn't know how to classify railroads, electricity, or the internet as when it first came out either. Especially for the big institutional investors to really fill their pockets…

The executive order states,  "The United States must maintain technological leadership in this rapidly growing space, supporting innovation while mitigating the risks for consumers, businesses, the broader financial system, and the climate". 
To me, this sounds like we have a lot more regulatory clarity coming. Blockchain application and digital asset prevalence is going to ramp up dramatically within the next few years, and It looks like this executive order is setting up America for long-term success within the space.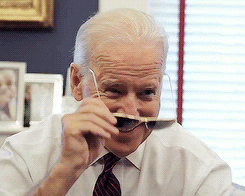 Now, this isn't going to translate into immediate recovery and back to new all-time highs in March, but this ensures that crypto is here to stay for the long run…
The executive order also says that the United States "must play a leading role in international engagement and global governance of digital assets consistent with democratic values and U.S. global competitiveness". 
This can be translated into more long-term use, innovation and presence of crypto across the country, and regulation with a stronger hand and more thorough guidelines on legal practices.
We have to find the middle ground here, we want regulations, but not so strong it stomps out innovation. The importance of this balance cannot be overstated.
South Korea's New President Is Very Pro-Crypto🎉
With a population of 51 million and a GDP of 1.8 trillion, South Korea is a huge player in the eastern hemisphere.

Just this week, South Korea has elected a new president, Yoon Suk-yeol. He's a pro-crypto candidate that believes in free-market innovation and see's the harsh grips regulation can have over innovations. 
Hopefully that doesn't happen with this new executive order…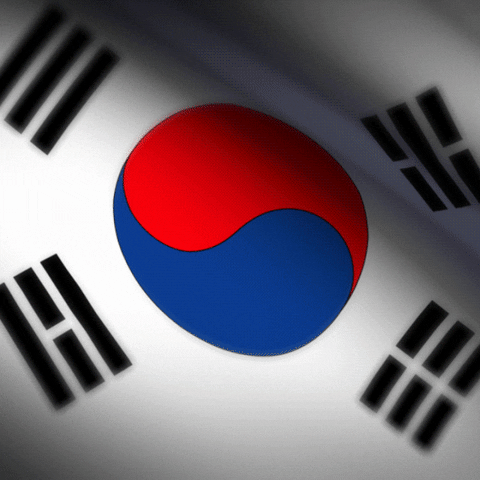 President Yoon has stated that "To realize the unlimited potential of the virtual asset market, we must overhaul regulations that are far from reality and unreasonable". This gives the people room to innovate and build the new financial railways.
He has also stated to provide an innovation-friendly policy for South Korean start-up companies that are valued at over 1 billion.
It will be interesting to see how the regulatory flip of the switch plays out for adoption, innovation, and growth between the two countries. We will just have to be patient, but one thing is for sure. This object is in motion, and it wants to stay moving.
Ripple CEO- "Crypto Is Here To Stay"
Brad Garlinghouse, one of the biggest names in crypto, views all of these regulatory pushes in a very positive manner. He's been quite full of himself lately.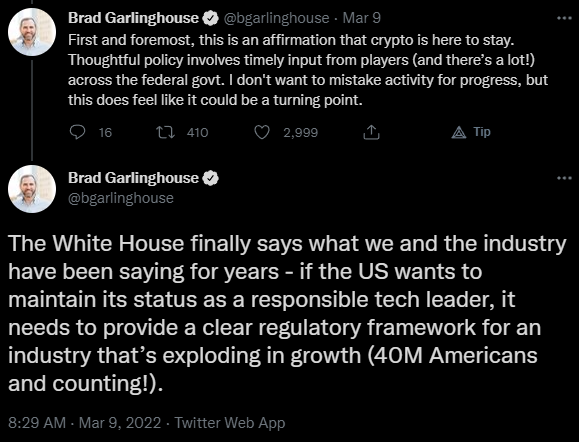 XRP vs SEC settlement is on the horizon. My ducks are in a row, are yours?
We highlight Ripple quite often, but we want to give you the best information on the internet and prepare you for what's ahead.
🔥Cryptos To Watch Out For 🚀
With all the advancements in regulation lately, there's a lot to celebrate, and with all this volatility there are dips I'm looking to take advantage of. Opportunity is always knocking in this market. Here are a few plays that you won't want to miss.
Airdrops Galore

! There are always airdrops happening, but how do you know which ones will be meaningful and which ones aren't worth the effort?

Wall Street sleeps on the weekend

.. But not us, there's always something to trade, these picks are primo. 
Be on the lookout for my next update. Crypto Never Sleeps.