It's always exciting on the blockchain, and this week — I want to highlight a crypto I've been "mining" for quite some time!
This crypto was mentioned as one of the assets Kevin O'Leary is holding onto, and I can see why! I myself love this asset and will continue to teach about it even with the major draw downs!
With huge partnerships, understandable "mining" instructions, and a "set and forget" style set up, if you're looking to get into mining.. This is one project to keep on your radar!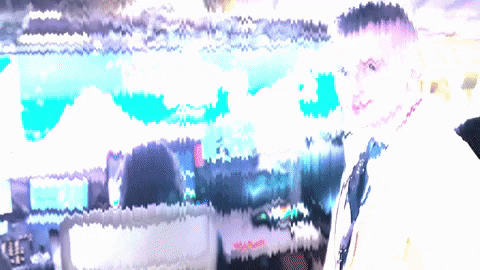 Helium HNT, A Major Crypto at a Major Discount?
Remember when the "internet of things (IoT)" was a buzzword back in the early 2000s?  Nearly twenty years later we hardly mention it because we use it in our daily lives… 
Just like a lot of people called emails and the internet a fad, they say the same about crypto.. But now look at us!

Most people utilize IoT in one way or another whether it's in the form of wearable technology, connected vehicles, or home monitoring and security systems. Even if you don't realize it, you probably use an IoT device daily!
IoT is poised to undertake a radical shift in its applications by utilizing blockchain technology.  Instead of devices relying purely on the internet, Helium sets out to connect IoT devices through a decentralized network. 
And participants can aid in the decentralization of the network while earning crypto!
Recently HNT has released a MAJOR partnership with Dish network, so if you don't think the big dogs are taken crypto seriously, THINK AGAIN.
How Does HNT Work???
Instead of using WiFi, a long-range protocol based on radio waves is utilized as a means for communication and data exchange through its devices.
These Networks are called hotspots, and people that have hotspots can mine Helium's native coin HNT, earning while they host! This is a huge incentive factor to the network!
Did your internet ever go down and your devices stopped working?  Wouldn't it be better if the most important devices stayed connected all the time, without the dependency of a third-party service provider?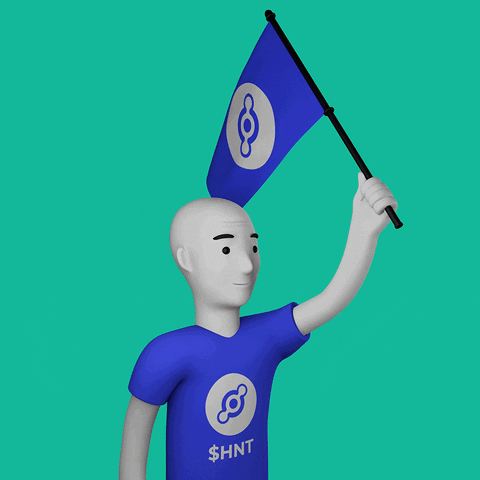 That's exactly what Helium does, no longer relying on a single source internet provider, but a decentralized network of hotspots creating the internet simultaneously.
But how am I taking advantage of this ingenious idea made possible through distributed technology? 
Utilizing these major dips to the fullest…
There are two major ways I'm utilizing this crypto crash for my HNT position.
One, I'm a hotspot on the HNT network in a highrise apartment. By using an HNT hotspot I'm earning HNT. The setup was not too difficult, and I haven't had to do all too much since setting it up to maximize my rewards.
Two, look at this dip…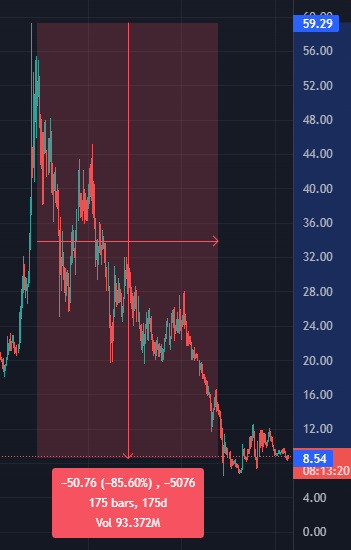 HNT is down -85% since it's all time highs in November of 2021…
While many crypto will crash and burn after a bull cycle because there is no REAL utility, I don't believe that is the case for HNT.
I'll ask myself, if I believe in this project's long-term success, is it better to buy while it's going to new all time high? Or when there are major drawdowns?
If we do see another drawdown in Bitcoin, in my opinion, HNT will surely follow suit, so we could see a tap and consolidation in the ~$5 range.
However, at the movement I'm looking for a bounce before that, IF Bitcoin does draw down.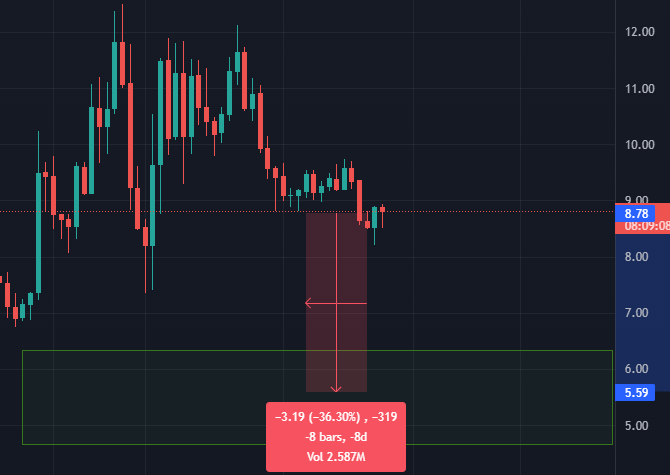 If that does happen, a rebound could be right around the corner…
🔥Bottom Line🔥
This space has no shortage of new ideas and ingenuity…
With a major partnership with one of the largest internet service providers on earth DISH, and its decentralized and more resilient internet infrastructure, HNT is worth keeping on your radar.
Especially in this crypto consolidation…
While some projects WILL crash, burn, and never return. I don't think HNT is one of those.
Be on the lookout for my next piece! See you on the blockchain!