We've had a massive correction in the entire crypto space. While some individuals are panic selling and running for the hills, that's the time I get greedy!
I have no issues with cheaper crypto, especially for the coins I believe will last long into the future. I'll break into two of those today.
As this massive correction plays out, the projects that I think are NOT going to last are heading to the chopping block.
Last week, before this massive correction, I made sure to teach everyone how I short the crypto market. Did you learn how?
Let's dive into a few projects I'm looking at accumulating at a hefty discount.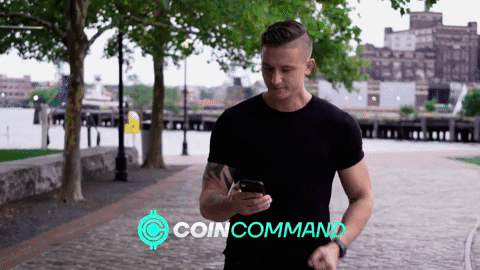 Now I'm not sure if you know this, but Helium HNT has partnered with one of the LARGEST internet providers on the face of the earth, DISH.
I'm a huge believer in this project, hell I'm mining HNT as you're reading this…

I just set the miner on my window, plug it into my router, provide decentralized internet coverage to anyone nearby, and get rewarded in HNT for providing coverage.
Even after a pullback as large as this one, I'm very interested in where HNT will be two years from now. This is one project I believe will be HUGE the next time we see a BTC all time high, which there will be.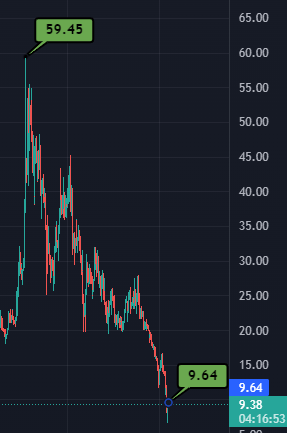 My Trading Strategy
Trading crypto can be very different from traditional markets. Everything revolves around Bitcoin.
This will be one crypto I'll be accumulating under 10 dollars throughout the bear market. The strategy is simple Dollar Cost Average into a larger position over time. Although Helium (HNT) is sitting around 9.64 currently, it's very possible for it to drop below 6.50. The more it drops the more I will average into a position. You don't have to spend 1,000 dollars at a time, it could be 10, 5, or a dollar a day. Whatever fits your portfolio best.
For me, HNT is a long-term hold for the next cycle. With its massive partnerships with Dish, its innovative technology, and obvious utility. It's simply a must-pick-up during this drawdown.
HNT can easily be acquired on any major crypto exchange such as coinbase. For a full view of where HNT is listed check it out here.
💎Kadena, KDA a New Spin on an Old Problem
Kadena reminds me of when I called Solana at 23 dollars.
Kadena is a smart contract platform, like ETH, that utilizes a webbing proof of work consensus to achieve maximum transaction speed and virtually gasless fees.
Instead of a transaction costing anywhere between 200-30 dollars or more, like Ethereum, KDA transactions cost a fraction of a penny…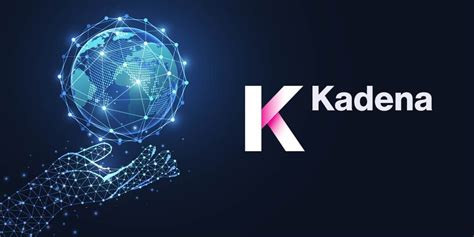 Kadena really hasn't had its major run-up yet, and I believe that it will. Patience is a virtue, especially if we enter a full-on bear market. This will be one project I'm looking to accumulate for the next cycle 100%.
YES even after a +95% correction from it's all-time highs!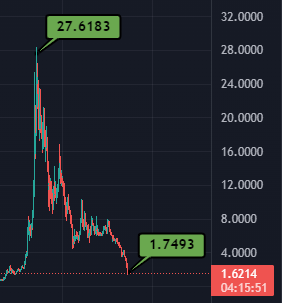 My Trading Strategy for Kadena (KDA)
How I'll be trading Kadena (KDA) is very similar to Helium (HNT). This is a crypto project that I feel is set up for success in the long term. With the recent price action of Bitcoin, everything is coming down with it. Especially smaller "Alt" coins like KDA.
As KDA falls, I'll average more into a position for a longer-term hold the more it falls. Increasing the amount that I buy the more it draws down. That way, by the time it goes back up again, I'll have a solid average entry for the next bull market.
To view a full list of where KDA is listed, check it out here, I usually use KuCoin and I guide for you on how to create a KuCoin account, as well as how to short cryptos
Bottom Line
With prices being down 50% or more across the board, this is just a major discount, in my opinion. Especially on the cryptos that will last through the boom and bust cycles. My 3 favorite coins for the long run are pretty easy to remember. 
Chainlink, Bitcoin, and Ethereum.
Just like the internet, businesses will have to adapt to these changes or get left in the dust.
Just because the price is down, doesn't mean this technology is going anywhere.
Why would anyone want to buy at all-time highs? It just doesn't make sense, the investor psychology can be heavy on everyone, especially us traders. But as we see the continuing downtrend, remember this.
When in doubt, zoom out.