Sponsored By

It's no surprise that a lot of areas of the United States are in the middle of massive droughts.
And have you seen the price of common foods lately? A lot of that has to do with water usage and scarcity coupled with inflation.
We already use 70% of the global freshwater supply just for agricultural irrigation.  And with a population chart looking as "bullish" as the one below, it's apparent we will need to adapt with our emerging technologies.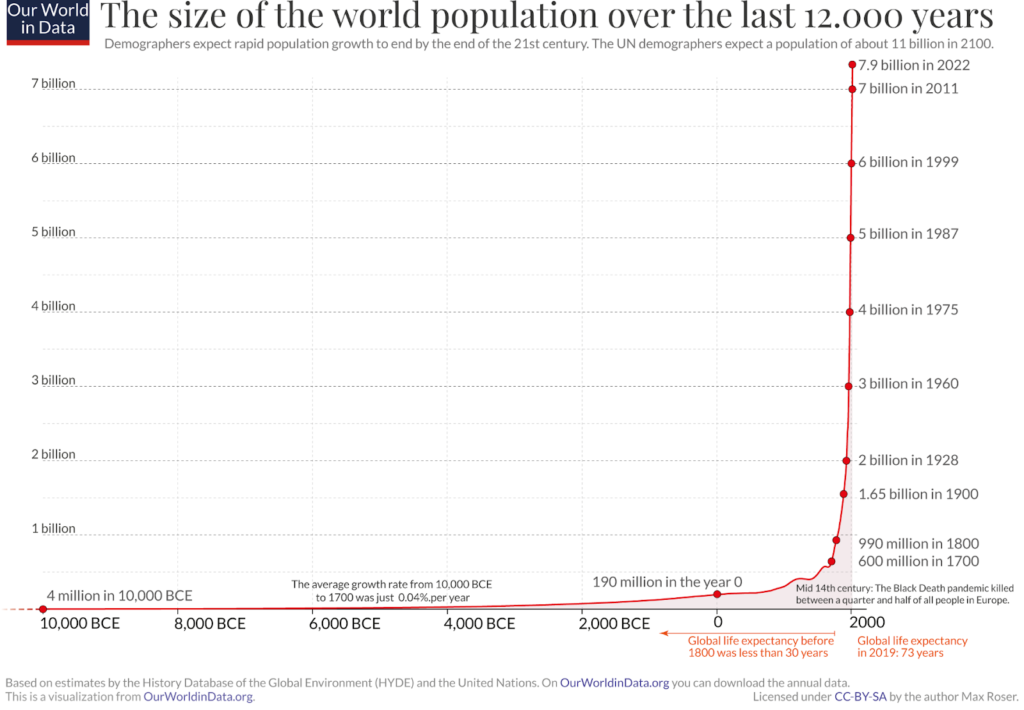 Enter the potential solution – GroGuru.
With these challenges, the time could not be better for GroGuru!  Its technology is strengthening the backbone of America – our farmers – by helping them to increase crop yield while saving water. 
According to the company. GroGuru's patented technology provides farmers with approximately a 30% efficiency of water usage, among other key benefits including scalability.  
To put it simply:
Increased crop yield + less water = higher profitability for farmers + greater benefit to the Earth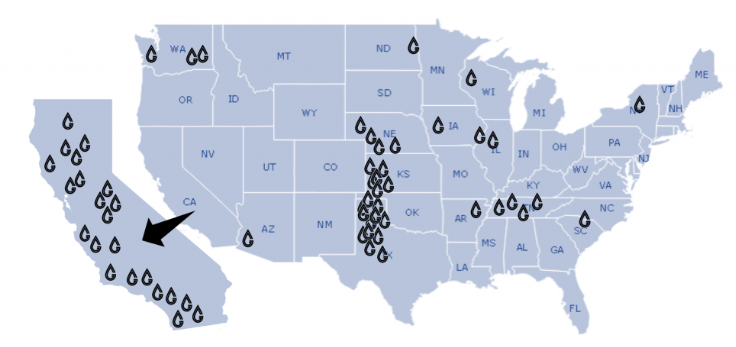 As of Summer 2021, GroGuru's technology has been deployed to 200 customers in the U.S. and at over 1000 different sites (see map).  
As the importance of farmers cannot be overstated, this technology improves their bottom line, along with lowering their water usage to improve sustainability.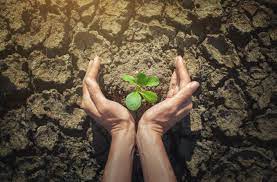 Therefore, GroGuru has massive potential to make a difference in the world, in my opinion.  And as our population increases, the need for sustainable water usage is both a major opportunity and an honorable cause. 
So I hope you take this opportunity to dive deeper into what GroGuru is doing and consider whether you would like to be a part of it!
Jake out!
Disclaimer:
DISCLAIMER: To more fully understand RagingBull.com, LLC's issuer-paid advertisement disclaimer and disclosure policy located at https://ragingbull.com/paid-advertisement-disclaimer/.
Issuer-paid advertisement.:This Issuer has paid RagingBull.com, LLC ("Raging Bull") $10,000 in cash to run advertisements enhancing public awareness of the company. Raging Bull is currently invested in the company.
FOR EDUCATIONAL AND INFORMATION PURPOSES ONLY; NOT INVESTMENT ADVICE. Any RagingBull Service offered is for educational and informational purposes only and should NOT be construed as a securities-related offer or solicitation, or be relied upon as personalized investment advice. RagingBull strongly recommends you consult a licensed or registered professional before making any investment decision.
SUBSTANTIAL RISK INVOLVED. Any individual who chooses to invest in any securities of the companies mentioned in this Advertisement should do so with caution. Investing or transacting in any securities involves substantial risk; you may lose some, all, or possibly more than your original investment. Investing in the private companies discussed in this Advertisement is highly risky. There is currently no market for trading or liquidating the securities discussed in this Advertisement and there is no guarantee that a market will develop in the future. Readers of this Advertisement bear responsibility for their own investment research and decisions and should use information from this Advertisement only as a starting point for doing additional independent research in order to allow individuals to form their own opinion regarding investments. It is easy to lose money INVESTING OR trading, and we recommend always seeking individual advice from a licensed or registered professional and educating yourself as much as possible before considering any investments.
RAGINGBULL IS NOT AN INVESTMENT ADVISOR OR REGISTERED BROKER. Neither Raging Bull nor any of its owners, employees OR INDEPENDENT CONTRACTORS is CURRENTLY registered as a securities broker-dealer, broker, investment advisor (IA), or IA representative with the U.S. Securities and Exchange Commission, any state securities regulatory authority, or any self-regulatory organization.