Well Damn!! Happy New Year!!
A huge congratulations to everyone that pays attention to our weekly watchlist!
We're watching one of our more degenerate plays of the week $WATERFALL. This movement was massive! Look at that percent gain!
We love giving long-term plays that will truly revolutionize our economy, such as Chainlink, but we also love those nasty degenerate plays!! You can find both of these types of plays at CoinCommand.
You simply won't find content like this anywhere else on the internet. We're here not to give you fish, but to teach you how to fish yourself!
$WATERFALL and Decentralized Exchanges! 
Take a look at the chart below. Looks nice right? You won't find this in traditional finance anywhere.
This chart is $WATERFALL. A decentralized finance protocol built on the Fantom blockchain that was on our weekly watch list!
Projects like these, at their initial release, I won't find on Coinbase, Crypto.com, or even KuCoin. For these I need to access decentralized exchange. A permissionless exchange that is secured through smart contracts and blockchain technology. They may seem sketchy for newcomers, but they're highly secure.
On Fantom, the main decentralized exchange is Spooky Swap. Get it? Fantom, Spooky Swap? That's funny right there.
From there I connect my MetaMask, switch to the Fantom network, load my $FTM, approve the transaction, and boom I'm done.
To check out a wide variety of A LOT more risky assets visit Dexscreener.com.
PLEASE NOTE, these are ultra High-Risk Plays!
Degen responsibly my friends.
Why I Flip The Initial Movement, The Reality
That chart was sexy as hell right? But here's the harsh reality of the situation and why I choose to flip the initial movement.
Above is a 90% DUMP after that 5000% PUMP on $WATERFALL.
This happens ALL the time. This is why I just flip the initial movement. 
I get in; I get out, acquire more bitcoin, that's my personal method. But find the one that's right for you and fits your style.
No matter what though, please keep in mind the volatility of these sorts of assets.
$STRONG Chugging Along!
Another asset that I seem to bring up every day is $STRONG. Strong provides nodes as a service for the ethereum blockchain, improving the scalability of $ETH.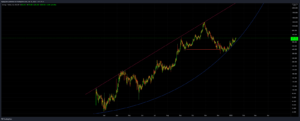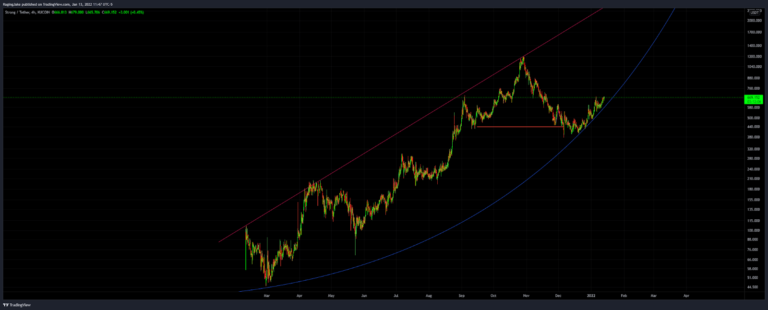 For some of you, this may sound like something out of science fiction and just a bunch of jargon. That's okay! It's like trying to explain to someone in the 1970s what Uber is going to be like.
So let me break it down for you. Nodes handle the data on the Ethereum blockchain. They send it out, receive it, and verify with other nodes that they all have the same information. Forming consensus. The more nodes, the more decentralized and stronger the network. Hence the name $STRONG.
Nodes have always been a pain in the ass to create. You need very in-depth knowledge of blockchain and coding languages to participate. 
Not anymore. With $STRONG I can start my own ethereum node in a user-friendly and easy-to-use manner. I also can earn quite a substantial amount of rewards from participating in the network.
$STRONG is a lot less risky of a play than $WATERFALL. The Strong team has the fundamentals down to a T and provides a lot of utility to the Ethereum network.
Final thoughts
We have something for everyone at CoinCommand!
Want to Ape into some degen plays? We got you. Want to participate in revolutionary technology with strong, pun intended, fundamental utility? We got you there too.
Whatever your style is, we try to be inclusive to all and teach you how to fish along the way. The digital asset world is not only a revolutionary space filled with paradigm-shifting technology, but it's simply fun as hell. 
Crypto never sleeps!