Good morning everyone Jake McCarthy here,
The Metaverse may seem like some far-out concept, hell it may not even appeal to you.
The opportunity is there though! I'm going to give you three Metaverse opportunities that are beaming with potential! 
Play to Earn gaming is going to catapult the digital asset market even more mainstream, just like NFT's did.
The ball is rolling, the object is in motion, and it wants to stay in motion!
I'm telling you, digital ownership will be huge. Check out this headline…

Here's another even more bullish outlook!

That's quite the growth from where we are now. So today I want to give you three metaverse opportunities that are beaming with potential. 
You don't have to "play" in the metaverse, you don't even have to like the metaverse to seize the opportunity.
You just have to own a piece of the pie!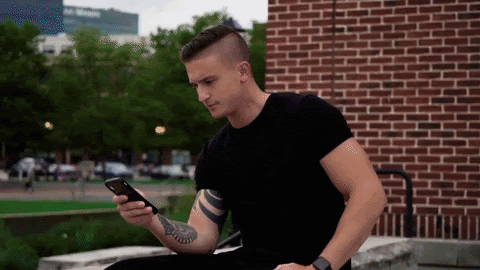 TL;DR-
The "Metaverse" isn't anything new. We all interact digitally every day. Blockchain and digital assets puts a different spin on this though. Through these technologies, we can truly have verifiable ownership over our digital goods. Whether it's an NFT you made in The Sandbox ($SAND), some land you own in Decentraland ($MANA), or that sick new skin for your character in SynCity ($SYNR). There is so much opportunity for growth here it's ridiculous.
The SandBox, $SAND
If you're new to the digital asset market, I want to tell you about my favorite metaverse project out there, The Sandbox.
Do you have a kid that absolutely loves Roblox or Minecraft? Or maybe you yourself can get enough of the digital Lego's world appeal!
Either way, if you've seen the youths craze about these digital worlds then you can see why The Sandbox will be so successful.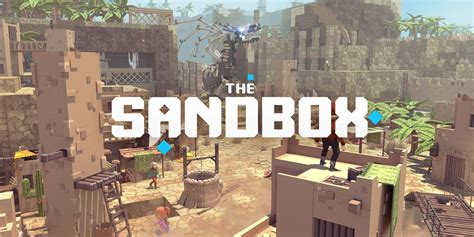 I've personally played The Sandbox when it was in alpha testing with my good friend. I got to tell you, even for my age, I was blown away.
The amount of creative control that this game gives you is crazy. You can customize your land, characters, clothing, you can even create your own games within the game! Imagine the possibilities here!
The craziest part is, all of the items you can create, all of the clothes, cars, weapons, and armor. All of them, are NFT's that can be sold within the game.
The easy part though, is you don't have to do any of this to capitalize on the emerging metaverse market if you don't want to. You could simply buy the token $SAND and sit on your hands!
Decentraland, $MANA
Decentraland $MANA is another huge metaverse opportunity that doesn't even require you to participate to capitalize on the opportunity.
Just own $MANA!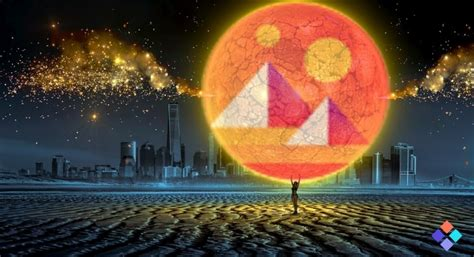 This game is similar to The Sandbox, it's a roblox style, build your own world metaverse.
Personally I just like the Sandbox more from a users or players perspective. 
But huge corporations are taking a step into both $SAND and $MANA, from Atari to Adidas! So you can easily be ahead of the curve here! 
The Curve Ball, Syncity $SYNR
Syncity is what happens when the mafia meets the metaverse. Rather than a design-it-yourself style that Sandbox and Decentraland have, Syncity is a crime syndicate play-to-earn game.
Their token $SYNR is the easiest way to capitalize on this game's growth and with their partnerships like Binance, Neo Tokyo, and Illuvium. This is a solid project with a great team.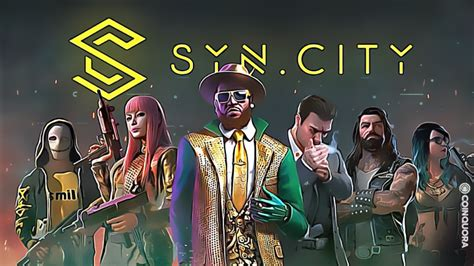 Even Donald Kushner, the owner of the legendary Hollywood Chinese Theater is on their advisory board! Also, Kylie Jenner is following them on Twitter for some reason?
She could easily be the marketing budget for this project, just a prediction.
The hard part is purchasing the token, their token $SYNR is only available here on Uniswap, which means you will have to pay the gas fees on the Ethereum network to get in. 
That's the opportunity cost though.
Bottom Line
The "metaverse" isn't anything new. However, integrating blockchain technology with these digital interaction platforms is quite powerful.
The full development of these games is a year or so out. So you have time. 
Guess what, that means you can be very very early. Even with the recent price explosion, there is so much opportunity for growth here.
Especially when giants like Greyscale are saying this is going to be a trillion-dollar opportunity.
Even if you're not particularly interested in the metaverse or video games, you can still greatly capitalize on the opportunity simply by holding their native tokens.
NFTs, blockchain, and Web3 give you true ownership of your digital assets and identity. 
You're no longer the product, but the producer. All thanks to NFT's and blockchain. 
Play to Earn games will accelerate the mainstream adoption of blockchain heavily, just another catalyst in an unstoppable force.