With this recent drawdown in XRP, It's a great time to review the SEC case against Ripple, so let me show you how I'd trade it!
Once this case is gone, XRP will explode. This is not an asset to be dismissed as so much of the crypto community does. So give it the attention it deserves!
So let's take a deeper look at the SEC case, a truly undervalued digital asset, and how I'd trade it!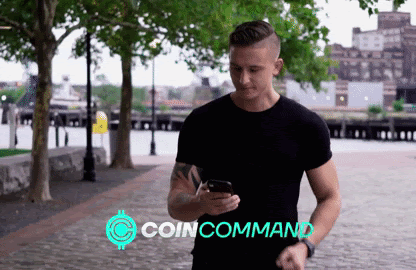 TL;DR-
The SEC case versus Ripple is expected to reach a settlement soon. The SEC claims that Ripple was knowingly selling "unregistered securities". There is simply no substantial evidence for the SEC's original claim against Ripple. This would also set precedent for other blockchain startups that follow similar business models. I firmly believe this case will be settled so that the SEC can go after other more nefarious actors in the digital asset space. This is a great spot for me to start DCA-ing into a position, with targets around .80-.93 cents.
👀SEC, Ripple, and Unregistered Securities 
In late December of 2020 the former head of the SEC, Jay Clayton, on his last day of office announced that Ripple has been selling unregistered securities. That's quite shady if you ask me. Especially considering that Jay Clayton has a lot to gain from this, with his new position at a $2b bitcoin and ethereum custodian Fireblock.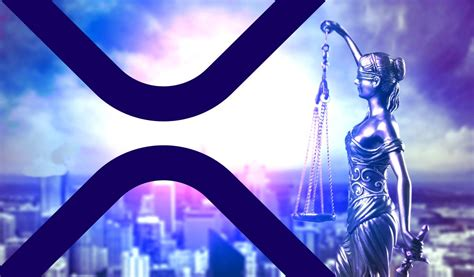 At the end of the day, this case seems like it will end in Ripple's favor.
👉What Does This Case Mean for the Crypto Market?
This case has been ongoing for quite some time and we've been following it quite closely. It's also massively important to the rest of the digital asset space whether they hold XRP or not. If Ripple loses this case, which they probably won't, then it sets precedents for other assets as well.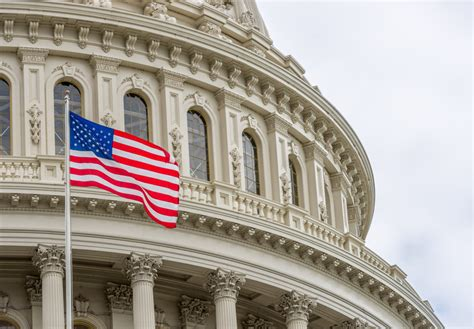 Some similar business models are followed by some of the most trusted companies in the community. Including Chainlink, Stellar, and Hedera Hashgraph.
Considering the implications of XRP being deemed a security and setting a precedent for other companies, this case affects the entire digital asset space. I'd like to reiterate though, that I think this case will be settled and Ripple will come out ahead. 
💥Here's How I'd Trade This Recent Drawdown💥
XRP has closed in the red for the past 6 days. It's sitting around ~.67 as of today 4/25. Remember the leading indicator for the vast majority of the crypto space is BTC. If BTC has a drawdown, you can expect every other crypto in the top 10 to also have a heavy drawdown.
Regardless of your position size, whether it's a billion dollars or a hundred, I'd give the same advice. Dollar-Cost Average (DCA) into a position Dollar Cost Average out of the position, and leave 10% just in case. This ensures that regardless of the way the market swings you give yourself some leeway for volatility.
Let's dive into this chart.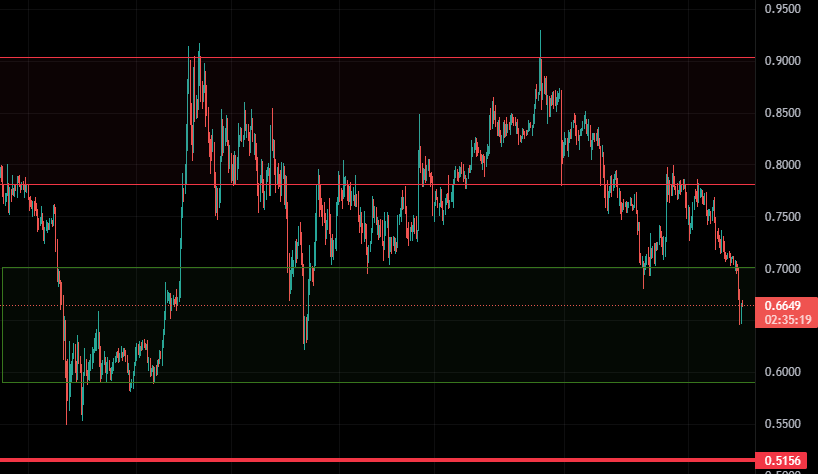 For the method I preach, DCA, this works for whether you want to hold a position for years or just a few hours. XRP for me always has and always will be a long-term hold. 
In my opinion, ~.52 is the lowest we will see XRP go, this is due to a support line that has been in place with the COVID crash and the SEC Crash. I don't think XRP will go that low, but if it does that's just another great opportunity for DCA. It really all depends on what BTC does, as usual. If it drops below .51 and you're not looking to hold XRP for the long run, as I am, cut the position.
I personally think we will hold support at either .65 cents or .61 cents, DCA-ing into a position below .70 cents and DCA-ing out above .80 cents. Although I think XRP will go A LOT higher, if I want to secure profits DCA-ing out between .80 and .93 is the most resilient method.
If XRP wins this lawsuit, you can expect something far greater than .80-.95 cents…
So always leave a "moon bag"!
Bottom Line
XRP is without a doubt the most artificially suppressed digital asset on earth. No other economic institution on Earth is trying to deem XRP a security. So why are we? I presume this has something to do with Jay Clayton's, the old head of the SEC, personal gain rather than what the SEC was created to do, protect investors. 
To take an action so massive on your last day of office seems to contradict what the SEC sets out to do. Regardless, this is just more evidence to support the claim that you're still early. So early, that as a country we don't even know how to categorize these emerging technologies. 
If you're looking to build into an XRP position before the settlement, here's your opportunity.