Many traders and investors are saying we've hit a "peak melt up" in the market. However, I doubt that is the case. There are way too many optimistic traders who are still creating new price targets for the market, higher than the ones they had just a few months ago. In a bull market and when the market runs 6 to 8% in just a month, everyone seems like a genius. However, we need to wait and see how traders handle a possible 3 to 4% pullback. Are they going to panic and sell? Or are they willing to BTFD? It sounds like blasphemy, but it's very possible. With the markets at all time highs, Trump's infrastructure plans and the Fed on deck, there have been a lot of diverging factors. Our community is carefully watching these divergences and looking for potential trades in the market.

Diverging Factors in the Market
There are so many disconnects in the market right now, but let's start with the Federal Funds rate and the U.S. dollar.
Changes in the Federal Funds rate will always affect the U.S. dollar. Generally, when the Federal Reserve increases the federal funds rate, there's a decrease in inflationary pressure, which should increase the value of the U.S. dollar.
Here's a look at the Fed Funds rate: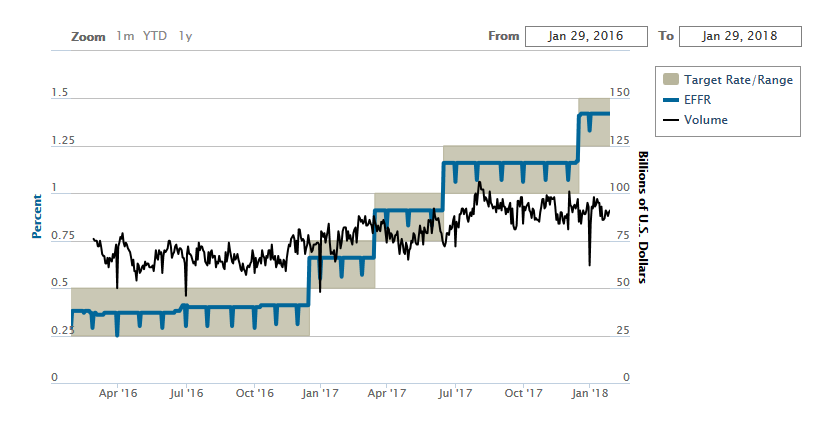 Source: New York Fed
Now, with rising interest rates, you would think the U.S. dollar rises against other currencies, right? Wrong.
Instead, the U.S. dollar has been weak against other major currencies. Just look at this chart of the U.S. dollar index: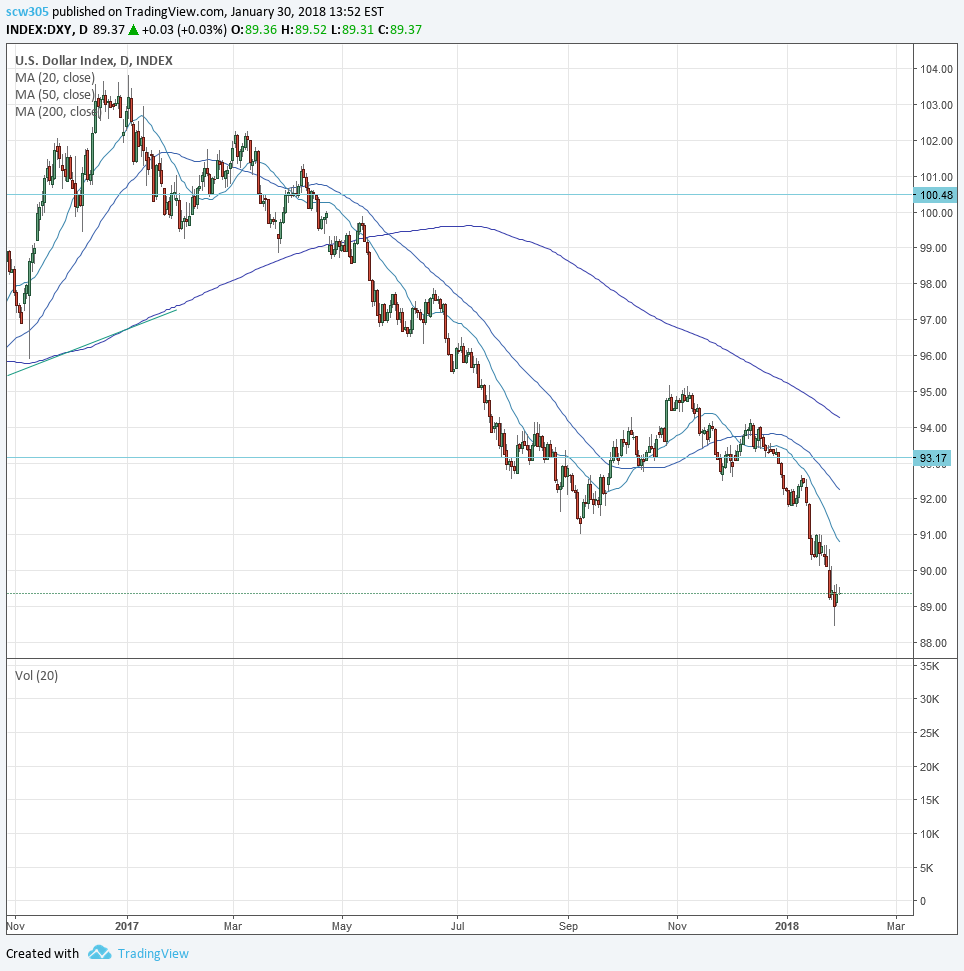 This is a big divergence. You would think with Trump saying how the U.S. dollar will be stronger coupled the potential economic stimulus from tax cuts and infrastructure, the U.S. dollar index would be above 100.
SPY is up and VIX is up?  Let's talk about this crazy divergence.
Here's a look at the SPDR S&P 500 ETF (SPY) with the CBOE Volatility Index (VIX):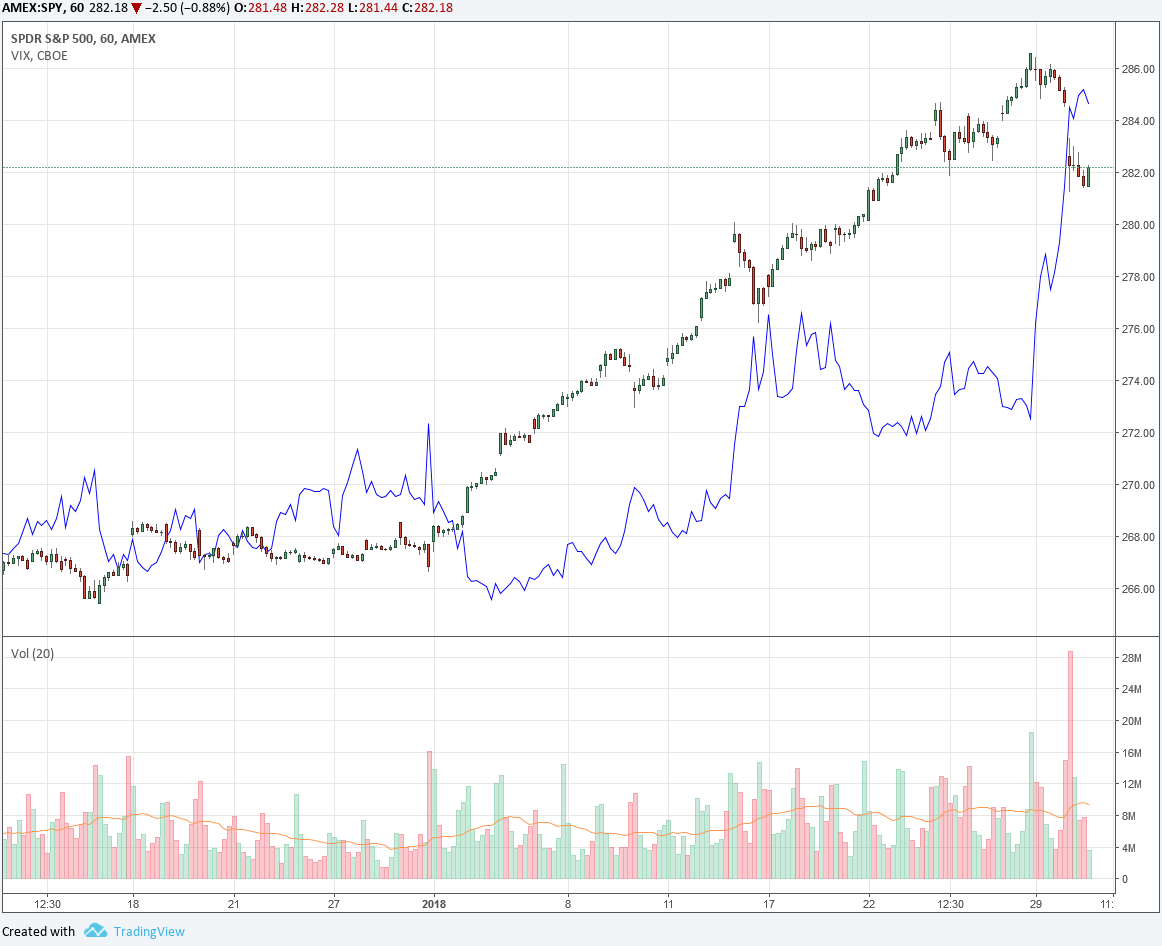 What's wrong with this chart? Well, the SPY and VIX are usually inverse to each other. In other words, when the SPY is up, VIX should be down or flat. With the market near all-time highs, and the VIX trending higher, there's definitely something weird going on. You don't see this too often, and I think there could be a big move one way, or the other, in SPY. This makes it rather difficult to trade volatility.

Here's another weird divergence between Apple Inc (AAPL) and the PowerShares QQQ Trust (QQQ):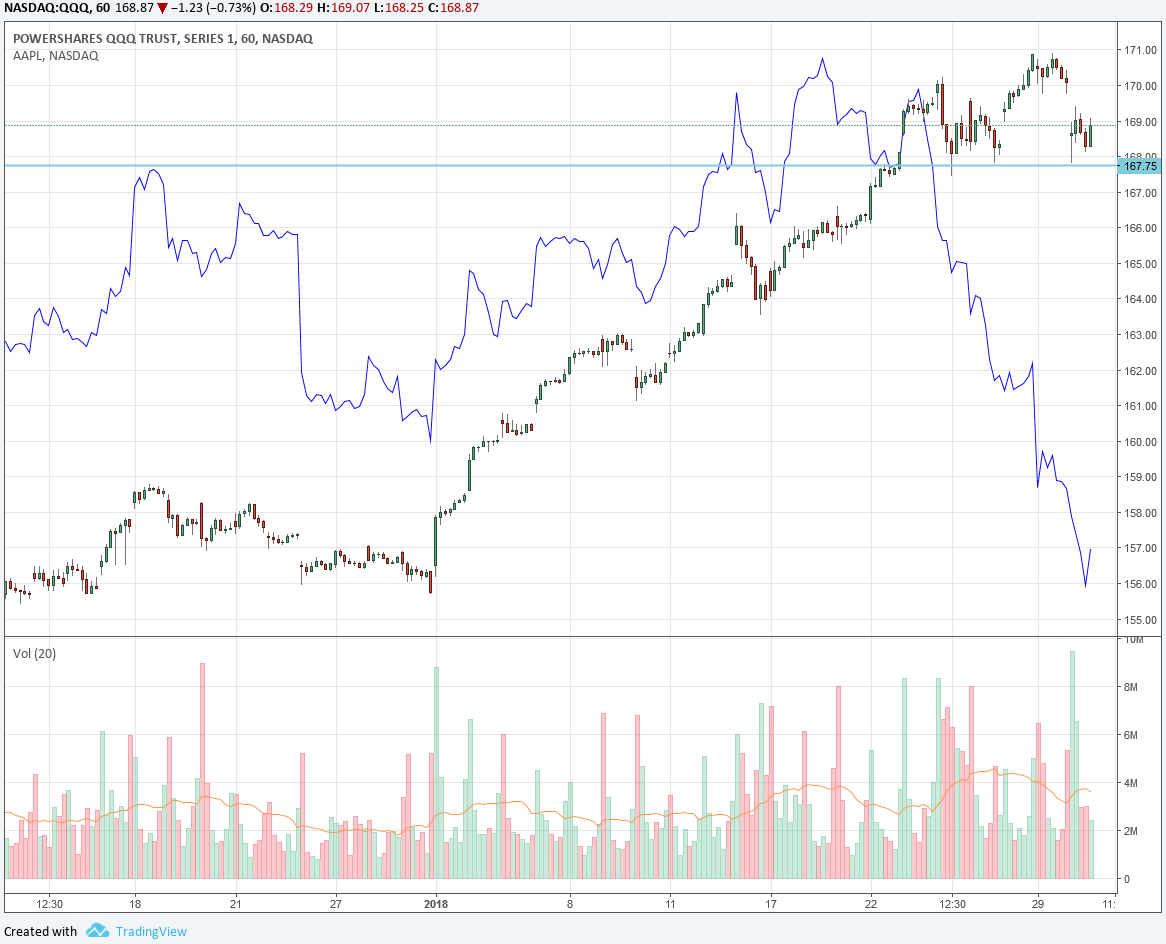 With AAPL pulling back so hard over the past few weeks, you would expect QQQ would follow suit. Well, that's not the case.
Final Thoughts
So many stocks have been up over 15% this month alone for no good reason. There's simply so much money flooding into the markets in order to chase returns. Greed gets you killed in the markets, it is only a matter of time before the market pulls back. There's simply too many disconnects in the market right now and this could get ugly soon. I suggest you play it safe and trade what you know. Stick with stocks you love to own, and never get married to any position.

I'm currently long QQQ puts.
#-#-#
Jeff Bishop is lead trader at TopStockPicks.com. He runs short-term trading strategies, using stocks, options and leveraged ETFs.
Related Articles: