Good morning everyone,
Today we're covering the good (its upcoming IPO), bad (the timing of its IPO) and ugly (driver protests) day that Uber just had. Plus, right on schedule, another bitcoin hack derails investor trust.
Enjoy the next 4 minutes and 18 seconds.
Keep raging,
Jeff & Jason
---
THE MARKETS

---
THE HEADLINES
One star …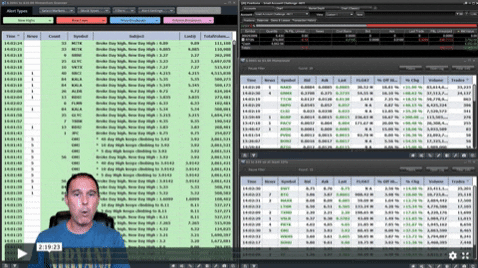 … is the rating that Uber and Lyft driver's protest gets. How pathetic was the walkout, er, turn off? It wasn't large enough to even cause a price hike in NYC or San Francisco (London riders reported a 1.8x surge price, but it was also raining). Around 300 people in San Fran, most of whom probably cover Uber for TechCrunch, took to the streets outside of Uber HQ. In London? 30 people.
Uber, with a sh*t eating grin on its face, confirmed that the protests weren't all that effective. In fact, figures indicate that Uber had only 500 fewer drivers on the road in Manhattan … representing less than 1% of its total NYC drivers. Tough break, protestors.
Despite the lackluster showing, the walkout, planned strategically ahead of Uber's Friday IPO, brings attention to one of the ride-hailing companies' pain points: its drivers … who are most certainly not employees. The business models that Uber, Lyft and others are built on rely on cheap labor performed by contractors. Contractor (vs. employee) status allows the companies to skirt minimum wage laws and avoid paying for costly benefits.
The rich keep getting richer
But Uber brass didn't have time to laugh maniacally at their struggling third-party operators. For they were busy deciding how much money they would raise via an IPO. You might have heard that Uber is set to go public on Friday and plans to officially price its share today.
But Uber isn't trying to pull a Lyft, which offered its shares at the high end of its range and has since come crashing back to earth. Uber will offer stock somewhere between $44 and $50, or possibly lower.
For what was touted as the most highly anticipated IPO EVER, the debut couldn't come at a worse time: ride-hailing sentiment is at an all-time low (thanks Lyft, which was down almost 11% yesterday) and the stock market has taken a beating thanks to Donny Politics' trade aggression.
Bottom line: "I've ridden in Uber XLs with more people than this protest attracted." – Jason
---
Counting chickens …
… and hopefully this time they hatch.
GM has entered a preliminary agreement to sell its Lordstown, OH plant, which it closed earlier this year, to Workhorse, a company dedicated to building electric trucks. Can we all agree that this is a much better name than Tesla?
In November, GM announced it would be closing Lordstown, along with 3 other US plants, and one Canadian site, in an effort to free up cash to develop more self-driving and electric cars. The closure of the Lordstown plant came with the loss of 1,700 jobs. Jobs mostly held by United Auto Workers union members.
And more good news: GM announced that it plans to invest more than $700M in Ohio, creating more than 450 jobs across its already existing Toledo, Moraine, and Parma factories. This will undoubtedly be the biggest economic boon for the state since Lebron James returned to Cleveland.
Not so fast
While Donald Trump took to Twitter to congratulate and thank GM CEO Mary Barra, there are still some hoops to jump through. For one, the UAW needs to sign off on the deal … and just ask Jimmy Hoffa how easy it is to negotiate with union leadership.
Of course, GM and UAW aren't exactly on great terms. The UAW filed a lawsuit in February to force the carmaker to keep the Lordstown plant open. The plan was to use labor negotiations in July to get GM to begin building a new model at the plant, thus keeping the lights on.
Ok, so that's it right?
Not quite. In order for Workhorse to agree to the deal, it'll need to finalize its agreement with the US Postal Service to create electric trucks for Uncle Sam's mail couriers. It would also be producing electric pickup trucks in the Lordstown plant, but without the $6.3B US Postal Service contract, there wouldn't be enough demand to warrant an entire factory.
Bottom line: "This has a 'Yep, just wrapping up' email in regards to a project that you totally forgot about and haven't even started yet, written all over it." – Jeff
---
Safety first
Hackers stole $41M worth of bitcoin from the cryptocurrency exchange Binance on Tuesday. The Taiwan-based exchange becomes the fourth major trading platform to be hacked this year, after Cryptopia, DragonEx, and Bithumb.
More than 7k bitcoins were withdrawn from a hot wallet on the exchange through a variety of methods such as phishing and viruses. The BTC was moved in separate, smaller batches, from wallet to wallet to seemingly "wash" the money … just like Ozark, only my wife isn't cheating on me (… I hope).
Binance made sure to quell the public's fear, reassuring Binancers that user's funds would not be affected. The company will "pull an FDIC" and use its secure asset fund to replace the losses. The exchange has since blocked any deposits or withdrawals until a full security investigation can be conducted.
It's worth noting that at the time of writing BTC is trading at a 6 month high of just over $6k.
Bottom line: "Hackers need to stop taking the phrase 'shut up and take my money' so literally." – Jason
---
IN OTHER NEWS