Good morning everyone,
Today we're talking Trump's fighting words, Softbank is considering an unprecedented IPO, and desperate times call for desperate measures at Vice.
Enjoy the next 4 minutes and 13 seconds.
Keep raging,
Jeff & Jason
---
THE MARKETS

---
THE HEADLINES
A Coke-fueled part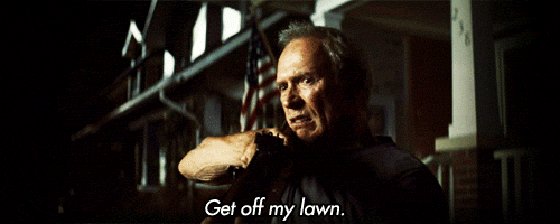 What is 188 years old and has a net worth of roughly $91.7B? If you guessed a table with Warren Buffet and Charlie Munger then you'd be right.
Berkshire Hathaway held its annual shareholder meeting in Omaha, Nebraska on Saturday, and boy was it a doozy. Only Buffett-palooza can go head to head with the Kentucky Derby and Cinco de Mayo. Here are the highlights …
Berkshire repurchased $1.7B of its stock in Q1 of 2019, and it's anticipated that stock buybacks will only continue. You see, the company is sitting on a cash pile to the tune of $114B. Although Warren emphasized that the share buyback program has nothing to do with its Scrooge McDuck money and more to do with the share price. The Oracle went as far as to say he would be willing to buy back $100B worth of Berkshire shares if the price was right.
Warren did not make any specific comments regarding his succession plan in the event that he … retires(?), but he did mention the company might change the setup next year and have his two right-hand men, Ajit Jain, and Greg Abel, sit on stage alongside Mr. Munger and himself. Ajit also answered a question at the event for the first time, so clearly, Greg done f*cked up.
And now, the lowlights …
Berkshire's first-quarter earnings came in at $21.66B. Last year Warren and Charlie reported a loss of $1.14B. BUT, there's a catch. The figures do not include its share of earnings from its 27% ownership in Kraft Heinz.
Kraft Heinz has not filed its earnings with the SEC yet because its auditor (where my PwC beancounters at?) hasn't signed off on its 10-K. Heinz has had a rough go as of late (down 24% YTD) thanks mostly to a subpoena for further investigation into its accounting and internal controls from the SEC.
Bottom line: "Yeah, this party sounds lit … tons of Coke, unlimited DQ, but … Omaha?" – Jason
---
Damn, son
If you look up sizemover in the dictionary, you'll see a picture of Masayoshi Son. The Softbank CEO is that one friend everyone has who goes from zero to 60 real fast. He doesn't do anything halfway.
So it's no surprise that the biggest swinging d*ck of them all is outdoing himself. Masa is allegedly planning to take his $100B Vision Fund public … because why the f*ck not? The unprecedented move is part of an outlandish fundraising initiative that will help secure a second $100B pot-o-gold to throw at high growth tech startups.
It's worth noting that most of the current Vision Fund's cash comes from Saudi Arabia (Jamal who?) and Abu Dhabi. And Son has been spending it like Chris Farley circa 1997. Despite planning to distribute the funds over 4 years, Son did so in 2. In fact, his 400 employees can't keep up. There are plans to double the team's size in the next year.
No risk, no reward
But this undertaking isn't without its fair share of hurdles. Namely, idiots who have no business investing in incredibly risky tech startups. No, seriously. There are rules meant to protect mom and pop investors from themselves which would disallow Softbank from packaging and reselling these risky investments to normies.
Not to mention some of the Vision Fund's most notable investments will go public this year, negating at least some of the cachet that would come along with owning a part of the fund.
Bottom line: "Son is the kinda guy who starts working out and begins taking steroids like three weeks later. You know, the dude that smokes weed once and has built the biggest Joe Rogan fan page on Facebook in a month." – Jeff
---
The Vice is right
Vice Media, the Brooklyn based new media company raised $250M from a group of investors including the legendary George Soros. The investor group was led by 23 Capital and Soros' Soros Fund Management and included Fortress Investment Group and Monroe Capital.
Vice's troubles came to a head at the end of last year, when it announced it would be cutting 10?% to 15% of its workforce due to stagnant growth. Case in point: in 2018, the firm's revenue came in between $600 and $650M, $100M less than was projected. Just a bit outside.
In March, the company announced it was seeking investors while it searched for new avenues to turn a profit. That's always a good goal to have. Take notes, Uber.
Changing lanes
Using the money it's raised, Vice CEO Nancy Dubuc, who took over for sketchy AF, but still employed co-founder Shane Smith back in 2018, plans to move the company away from relying solely on online content, the medium that brought the company to the media forefront.
As a result, Ms. Dubuc has combined many of Vice's online verticals, like Munchies, Motherboard, and Vice News, into the realm of a reworked Vice.com. Dubuc's transformation plan for Vice includes expanding its television and film production and diving deeper into branded content. 
Bottom line: "I see lots of vegan beard balm branded content in Vice's future." – Jason
---
IN OTHER NEWS
While you were busy drinking over-priced margaritas in a crowded bar POTUS was threatening to hike tariffs on $200B worth of Chinese goods from 10% to 25% as soon as Friday. And that's not all … the President threatened to impose new 25% tariffs on an additional $325B worth of Chinese goods coming into the land of the free and the home of the brave. Why? Because President Trump doesn't have time for silly games. The tweet is meant to be a shot across the bow, warning the Chinese delegation heading to DC this week not to show up with "empty promises." Unsurprisingly, China may pull out of the trip altogether after being caught off guard.
Party like its 1969. Unemployment is at its lowest rate since 1969. 263k (seasonally adjusted) jobs were added to the economy in April and the unemployment rate dropped to 3.6%. Overall, the jobs report was better than expected. Hourly wages were up 3.2% and CPI is up only 1.9%. Too bad the markets won't have an opportunity to celebrate the news (see: above) …
Wells Fargo is back for the wrong reasons … per usual. The big bank announced that it is expecting losses from legal action to reach up to $3.1B from the initial $2.7B expected as of Q1. The company already paid out $4B thanks to settlements relating to poor sales practices dating back to 2016.
---
MAKING MOVES
↗ It was a good day to have a neck tattoo and at least two warrants for your arrest. The maker of the preferred energy drink of people who enjoy eating at Hooters (read: Monster) had itself a day on Friday. Monster beat EPS (48 cents per share vs. 43 cents) and revenue expectations ($946M vs. $916M) when it reported Q1 results on Friday. Shares rose almost 9% on the news. Thanks, Coke!
↘ "So you don't make 'Fortnite'? Well, you must have thought to make a complete ripoff of it like 'Apex Legends'? – Activision Blizzard investors, probably. Shares of AB fell almost 5% on Friday following a less than stellar showing during its earnings call on Thursday after the close. The maker of 'Call of Duty' adjusted its forecast downward, calling 2019 a "transition year." Did we mention they don't make 'Fortnite'?