Good morning everyone,
Today we're (still) talking trade war, in addition to Apple and Monsanto taking huge L's.
Enjoy the next 4 minutes and 19 seconds.
Keep raging,
Jeff & Jason
---
THE MARKETS

---
THE HEADLINES
Class App-tion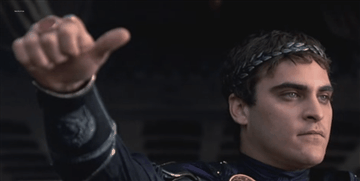 iPhone users will have their day in court.
According to the Supreme Court, which ruled 5-4 against Apple, iPhone users will be allowed to move forward with their antitrust suit against the Cupertino-based phone maker. iPhone users claim that the 30% Apple is skimming off the top on any App Store purchase is an unfair use of monopoly and that the resulting inflation on app prices is sent down the line to consumers.
What do you have to say for yourselves?
Apple's claim was that only the app developers, and not the end consumers themselves, should be able to bring such a suit to court. The firm also argued that it was not a monopoly, but instead a platform for developers to set their own prices. Of course, it's the only platform.
In a statement from Justice Brett Kavanaugh, it was established only that consumers themselves have the right to sue the company vs. a confirmation by the highest court in the land that Apple violated any antitrust laws.
Oddly enough, it was the court's four liberal judges that joined Kavanaugh in his ruling, while the dissenting opinion was penned by Neil Gorsuch, President Trump's other Supreme Court appointee. I'll take "things I'd never imagine happening in a million years" for 400, Alex.
Apple's stock fell 5.3% on the news, but don't worry, the new iPhone probably won't fold in half! 
Bottom line: "What we've learned here today is that no matter your political affiliation, we can all agree that we'd rather not give more money than necessary to trillion dollar tech juggernauts." – Jason
---
Tar(iff)-ing up my heart when I'm with you
The second largest economy in the world retaliated against Donny Politics' recent announcement that the US would be imposing 25% (up from 10%) tariffs on $200B worth of goods heading from China to the US. In a race to the bottom, China handed down tariffs on some $60B worth of US goods.
If you've been following at home, you know that the US and Chinese trade relations have been going about as well as your mom's third marriage to that guy named Chet who you'll never call dad. And according to Larry Kudlow, Director of the US National Economic Council, both sides will "feel the pain," in this deal.
Markets seem to agree with that sentiment. Major US indices had a worse day than the citizens of King's Landing and until some kind of agreement is reached between the two world powers, the outlook is, in a word … bleak.
At least the worst is over, right?
Optimism. Isn't that cute? The Chinese retaliation may incite even more tariffs on a previously untaxed $325B of goods coming into the US. A re-retaliation if you will.
Things did ease up slightly towards the end of the day when President Trump alluded to a meeting with President Xi at the upcoming G20 summit.
Bottom line: "Well, that escalated quickly." – Jeff
---
Lay off the weed!
Bayer, The producer of Roundup just lost its third straight trial, this one to the tune of $2B, against Alberta and Alva Pilliod who claimed that the product caused their cancer.
This new case, which linked Bayer's weed-killer to the plaintiffs Hodgkin's lymphoma will award the couple $2B in punitive damages and $55M in compensatory damages.
Three down, only 13,397 to go. Bayer's, erm, regrettable, $63B purchase of Monsanto last year exposed the German company to roughly 13,400 claims. Both of the previous cases were settled for roughly $80M, one of which has been appealed and the second case with an appeal on the way.
So what's next?
The next scheduled trial, and the first outside of the San Fran area, will take place in August in the former HQ of Monsanto, St Louis. Results of these trials have wiped more than 35% off the stock price since last August.
Bottom line: "Bayer is really trying to put the 'killer' in Weedkiller." – Jason
---
IN OTHER NEWS