Every week I send out my master watchlist and updates to Dark Pool Profits subscribers.
And inside the emails, traders can expect detailed plans, along with stocks to watch for a potential runup.
There's one common trait that each one of my trades have in common
And that's tracking the occurrences of unusual trades in Dark Pools
You see, any stock on my radar has been flagged as having unusual trades in the Dark Pools.
And this week, I locked up 100%, 200%, 250% and now 300% profits in a single stock.
Now I want to show you how I spotted it!
This way you can see for yourself the importance of tracking the Dark Pools and why this strategy is so powerful.
300% ROI From This Dark Pool Trade
One of my go-to strategies is uncovering strange and unusual activity in the dark pool markets. I identify dark pool trades in specific stocks and get in on the action!
One name that was on my radar is Michael's (MIK). It's a popular art and crafts store and I believe that with so many people at home, they will be flocking to this store to expand their hobbies.
This is the trade when it came across my custom dark pool scanner

And when I saw the technicals, I knew this was a stock I had to get behind myself and follow along with the smart money traders.
With this trade, I believe the stock could trade back above prior highs, or even beyond it!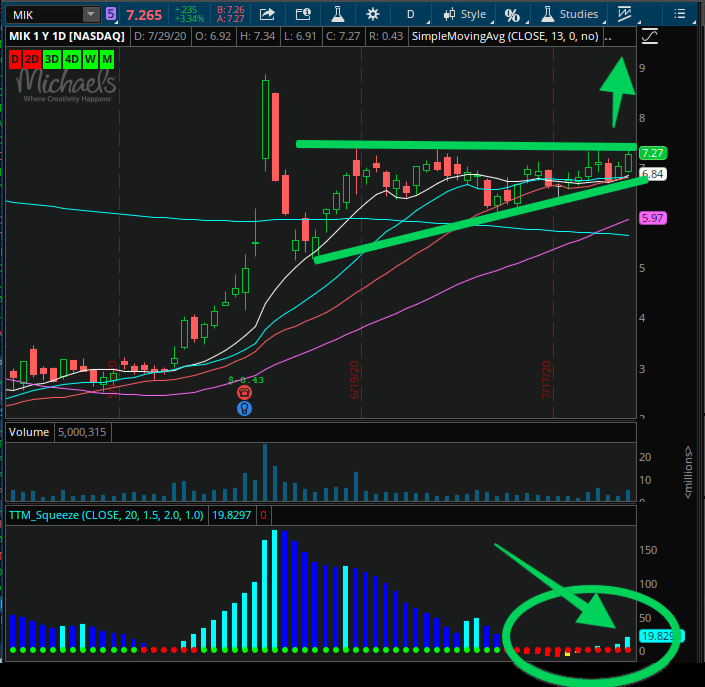 Source: Thinkorswim
On 7/29/2020 I sent this alert to my subscribers…


But since all trade information is public information, I'm just riding the coattails of the smart money who spend millions of dollars on research.
And if they put their money to work they must be doing it for good reason!
So what happened?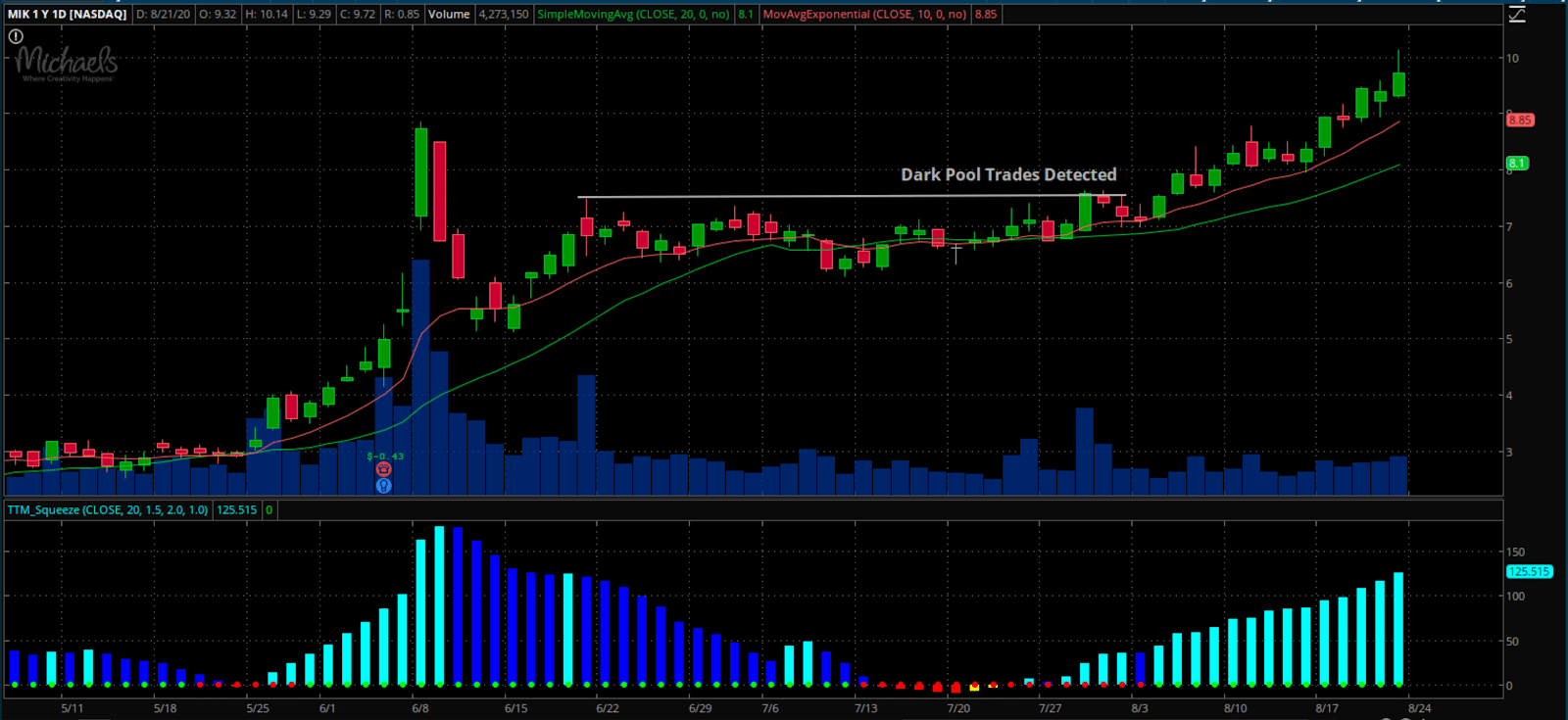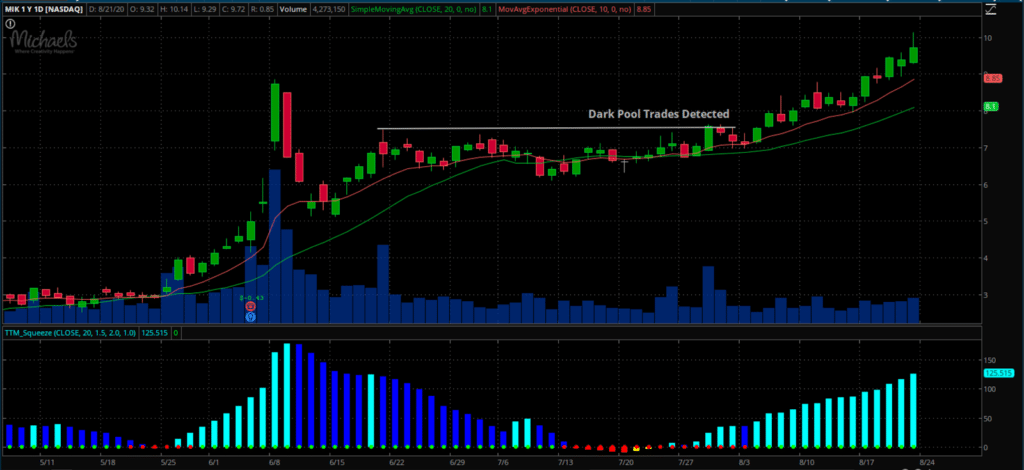 Source: Thinkorswim
As you can see, this stock just soared after the dark pool trades were seen hitting the tapes.
Of course, there are other ways to make money from dark pool profits. And I created another scanner that monitors all of the unusual dark pool trading activity and looks for extreme activity in specific stocks that day
But this strategy monitors trades that occur on the dark pools that are single large trades in the form of a catalyst and has led me to win over 300% on this trade*
I want to show you exactly how this works
If you are interested in learning about my other dark pool scanner that monitors huge volume surges that signals huge 200% returns in single day