Have you ever put a trading plan together…
Zeroed in the stock or ETF to trade…
But missed your entry?
It leaves you with…
Chasing the stock to get in…or waiting for a better entry…and potentially missing the move entirely…
I've discovered a happy-medium…
So what's the solution?
Volume Average Weighted Price or VWAP
And today I'm going to explain why this is the best indicator to use to time your entry!
Daily Deposits
Along with the futures markets, each day the equity market begins trading in their pre-market session at 4am.
It's in these few hours prior to the official market open,you can get clues about the direction of trading the markets might take when they open.
And that's where the Daily Deposit trading strategy is designed to hunt for clues with what the market is feeling for the day ahead.
And the momentum trading strategy that I have developed and actively trade has been crushing the markets even if this last month has been slower than usual.
The pre market is broken into 3 key parts:
The global overnight outlook

Sectors for the US Markets

Daily chart on SPY with Technical Analysis reviews
And my analysis starts the same every day using a combination of momentum indicators.
What I combine in my research:
Price action

Volume Analysis

Moving Averages

Support and Resistance zones

The overall volatility of the markets

The internal volatility of the markets
And after your analysis of the markets it's time to place the trade.
But what if the markets move too fast and you miss your entry price?
For example…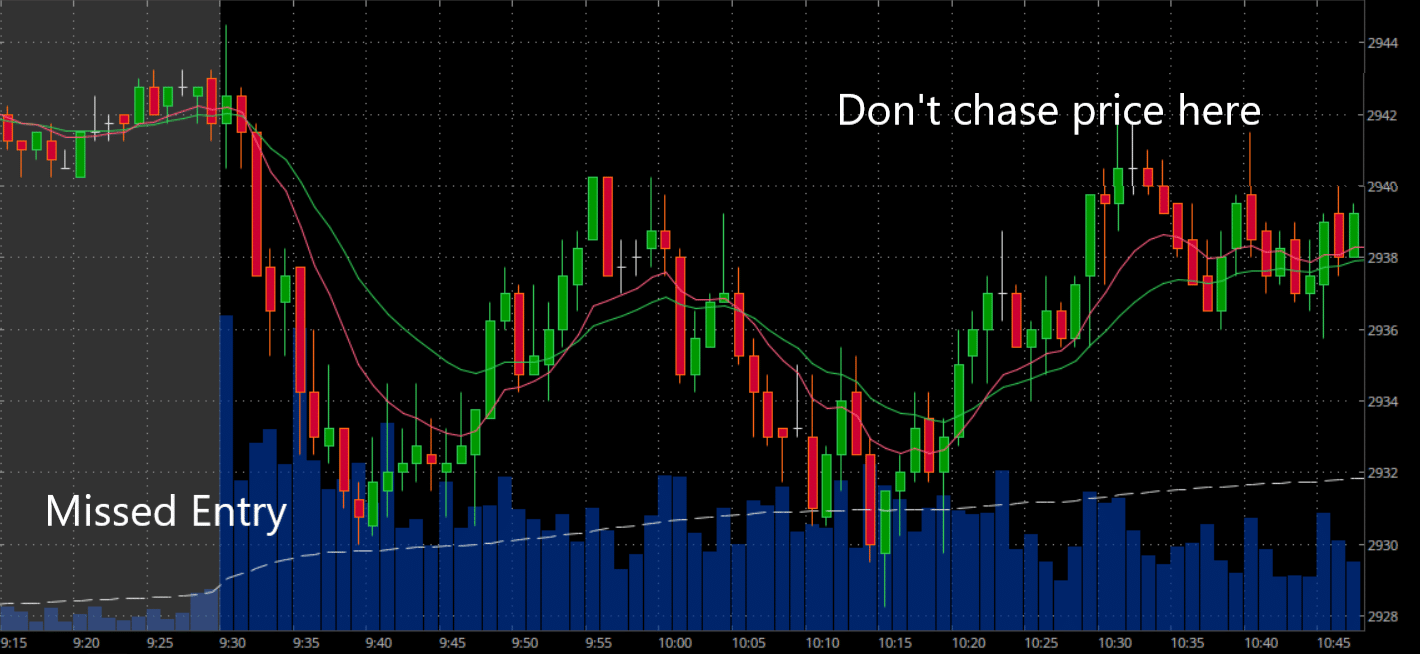 Source: Thinkorswim
What would you do if you missed your entry at the market open?  
You want to make sure you stay disciplined and don't chase market prices this much higher!
So that's where the Volume Average Weighted Price, or VWAP, is a good tool.  
By using it correctly it can be an effective momentum indicator and rhrtv.
Volume Weighted Average Price
Volume Weighted Average Price (VWAP) is an extremely powerful indicator of momentum and value of a stock.  
But it can also be used to give you a place to enter your trade at a fair market price.
In a previous trade, here's how the VWAP could have been used to signal entry price for you to enter at.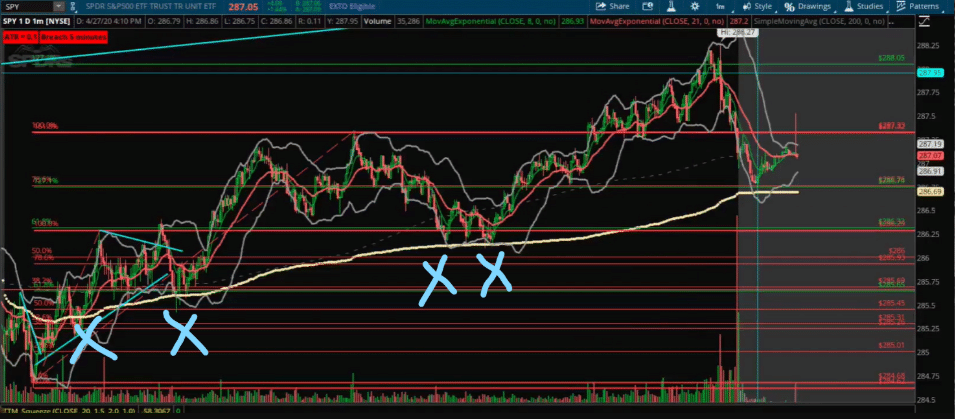 Source: Thinkorswim
As you can see, at each "X" drawn, you could have entered the SPY long and captured huge upside momentum without resorting to chasing the stock price.
Now let's take a look at the example where you missed the trade right at the morning and didnt want to chase prices higher.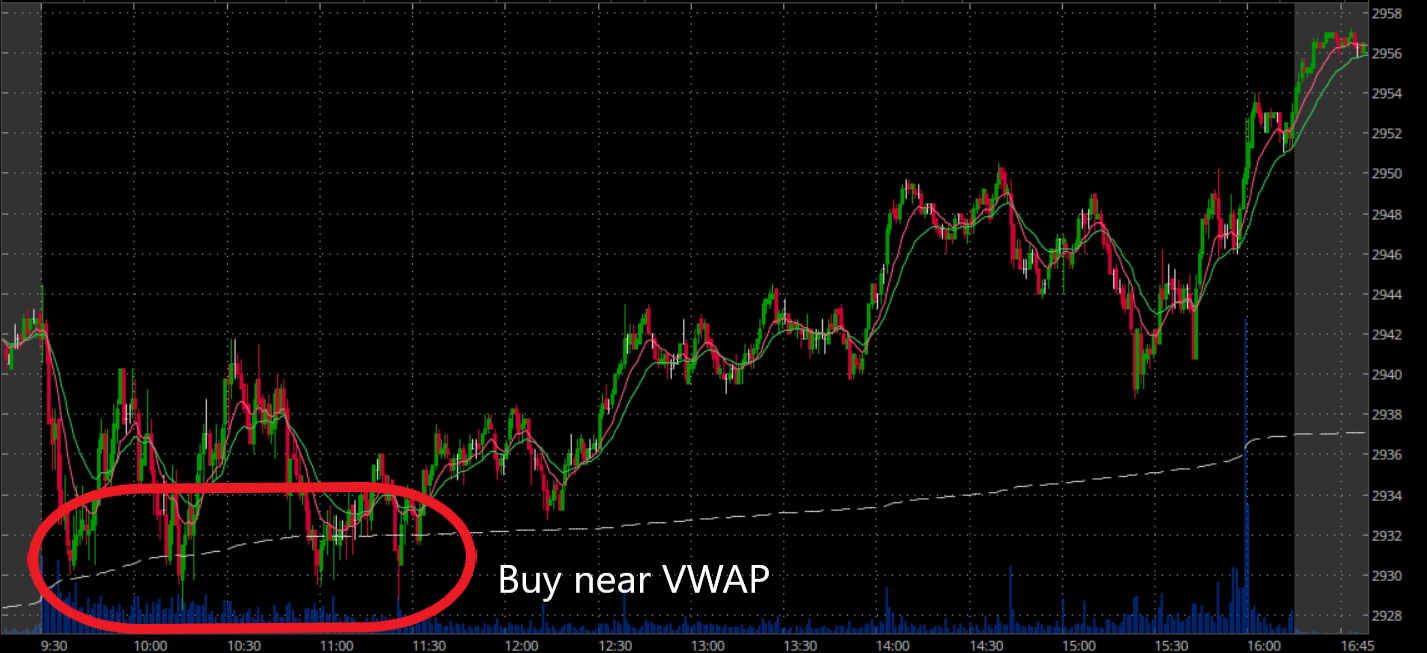 Source: Thinkorswim
As you can see that just by waiting for the price to come back to VWAP instead of chasing prices higher.
Conclusion
I know it's frustrating that sometimes you can pick a trade almost perfectly just to never have a chance to enter your trade.
And it happens more frequently than you would think.
But when you are geared up with the right tool, you can find the best entry levels for your trades instead of chasing prices higher.
VWAP is an extremely versatile tool and when correctly used you can find some of the best prices to buy a stock at.
Related Articles: