It seems that a lot has changed in the week since I last put together a watchlist.
The major news is from Pfizer's covid vaccine being 90% effective, and it shook the market over the weekend.
And this caused stocks to soar, with some of the most beat down stocks leading the way higher.
But it turned out to be bad news for some of my favorite trending digital stocks in the last 8 months.
Peloton (PTON), Zoom (ZM), Chewy (CHWY), and Pintrest (PINS) put up an average loss of 15 percent loss by the end of the day.
I am not really surprised, as this is a great indication of things moving away from being stuck at home and back out into the community they live in.
Right now I am not looking to catch a falling knife and buy the dip on these trades. Instead, I am going to follow the order flow and watch where the smart money goes after this news.
So let me show you 3 stocks that are now on my watchlist from a huge increase in order flow hitting the Dark Pools.
Moderna, Inc., a clinical stage biotechnology company, develops therapeutics and vaccines based on messenger RNA for the treatment of infectious diseases, immuno-oncology, rare diseases, and cardiovascular diseases.

MRNA operates as a clinical stage biotechnology company.

The Company focuses on the discovery and development of messenger RNA therapeutics and vaccines.

Moderna develops mRNA medicines for infectious, immuno-oncology, and cardiovascular diseases.

Moderna gets 30,000 patients for the final stage of vaccine trials

For just about 20 bucks per vaccination, Pfizer and BioNTech seem like they've given us a way out of the Covid-19 nightmare.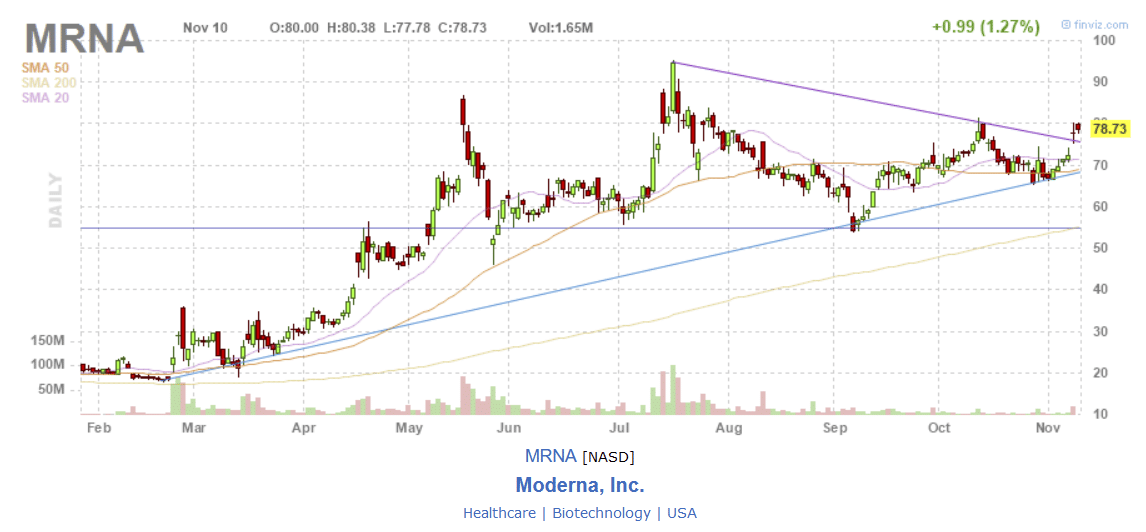 Halozyme Therapeutics, Inc. (HALO)
Halozyme Therapeutics operates in research, development and commercialization of human enzymes and other drug candidates.

HALO development pipeline consists of clinical-stage product candidates

Could be a key player in the clinical trials of a COVID vaccine

HALO's current price/earnings ratio is 234.7, which is higher than 97.23% of US stocks with positive earnings.

HALO's price/sales ratio is 25.32; that's higher than the P/S ratio of 93.43% of US stocks.

With a year-over-year growth in debt of 516.54%, Halozyme Therapeutics Inc's debt growth rate surpasses 96.63% of about US stocks.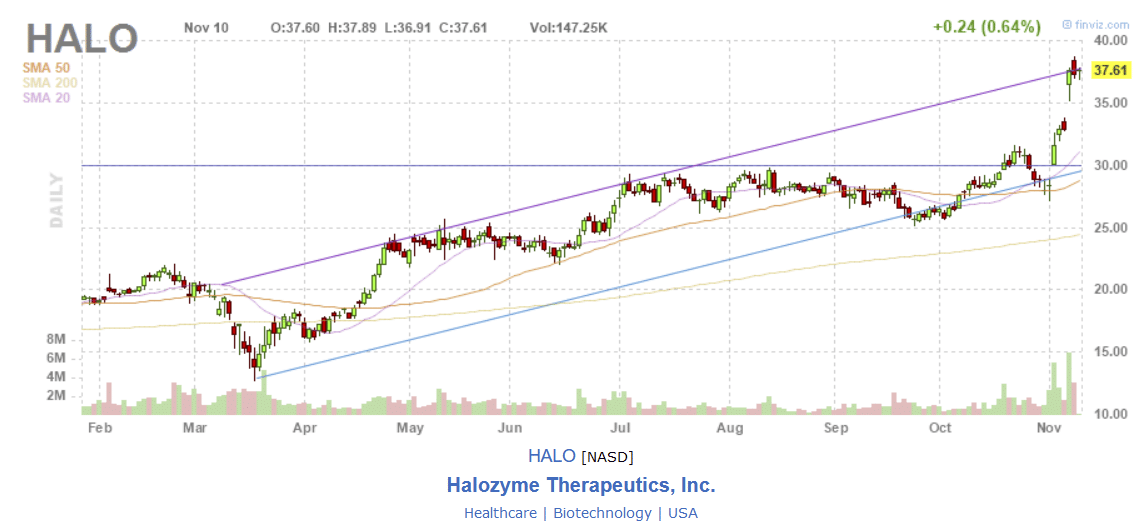 AGENUS INC COM (AGEN)
Agenus Inc. develops vaccines.

The Company offers vaccines for brain cancer, kidney cancer, herpes, lung cancer, melanoma, malaria, shingles, and other diseases. Agenus serves patients worldwide.

Agenus Inc., a clinical-stage immuno-oncology company, discovers, manufactures, and develops immuno-oncology products in the United States and internationally

It develops vaccine programs, including Prophage vaccine candidate; AutoSynVax, a synthetic neo-antigen

Agenus Inc. has collaboration agreements with Incyte Corporation, Merck Sharpe & Dohme, and Recepta Biopharma SA.; and collaboration with Gilead Sciences, Inc. to develop immuno-oncology therapies.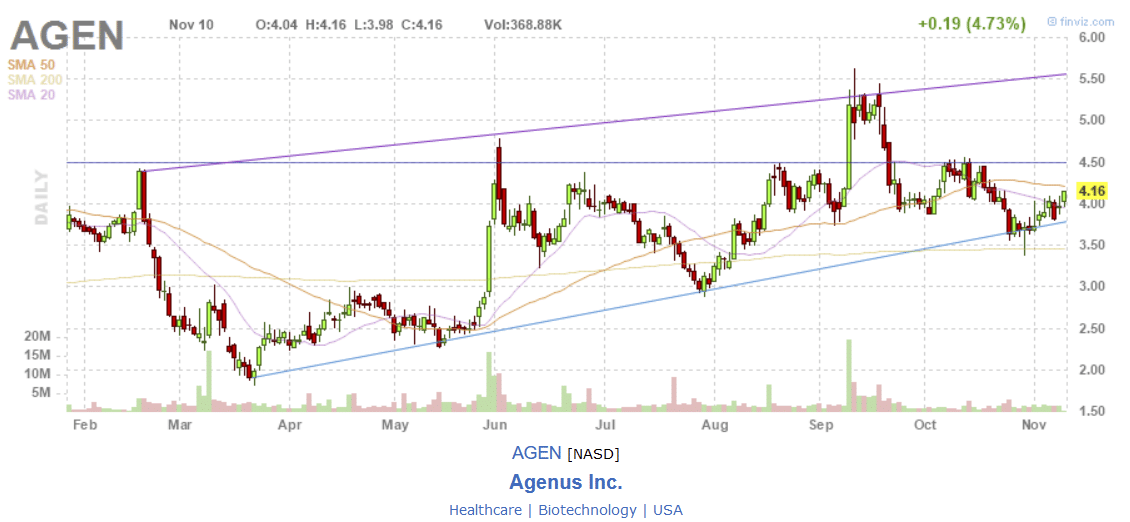 Learn How I'm Trading The Dark Pools
I'm expecting to see a ton of Dark Pool trading opportunities coming up after the election.
But regardless of whether I decide to trade NIO, AMD, or LI, or skip them entirely, there is a lot of opportunity to piggyback off of the "smart money" by monitoring the dark pools.
And so far this year, I've landed not only a bunch of 100% winners, but all the way up to a 500% winner just by following the order flow*
Now, I know this might not always happen, but in my opinion, I can put the odds in my favor by following the researchers who find these trades for the hedge funds.
Then all I need to do is sit back and watch the Dark Pool scanner each day as these trades hit.
And only when I find a trade that I want to be involved in, I will only be sending the alert to my Dark Pool Profits members.
So even though these 3 stocks are on my watchlist, that doesn't mean I will be trading them right away. I'll be sure to let premium subscribers know about my moves.
If you want to learn how to piggyback off of Wall Street's largest players, each and every day…. Make sure you join me at Dark Pool Profits