The market is in a period of consolidation as the bears and bulls struggle to find a direction due to all the uncertainty right now.
However, just because the markets are going back and forth, doesn't mean every stock is trading sideways.
And when the markets are struggling to find a direction, I find it a better idea to trade alongside the Wall Street whales…
After all – they have huge teams to research what stock to trade…
And this research can give them a huge advantage while trading during periods of increased volatility.
Recently, two tech stocks and one energy stock have stood out when the rest of the market was struggling to keep its head above water.
Now, I want to share with you 3 of the most interesting trades that hit the Dark Pools recently
And why I am adding them to my Dark Pools watchlist to possibly buy after the election
COVANTA ENERGY (CVA)
CVA owns and operates infrastructure for the conversion of waste to energy, as well as engages in related waste transport and disposal, and other renewable energy production businesses.

Covanta sold off highs before the start of the pandemic, down over 50% at its lows

Covanta (CVA) climbs to its highest in nearly five months after Barclays upgrades shares to Overweight from Equal Weight with a $12 price target, raised from $11, citing valuation and strategic changes.

Covanta has proven much more resilient than Wall Street expected, with back-to-back strong EBITDA beats in two consecutive COVID-hit quarters, Barclays analyst Moses Sutton says.

CVA shares have mostly bounced around the $7-$8 range since March, when the stock price was slashed roughly in half in the pandemic-induced market drop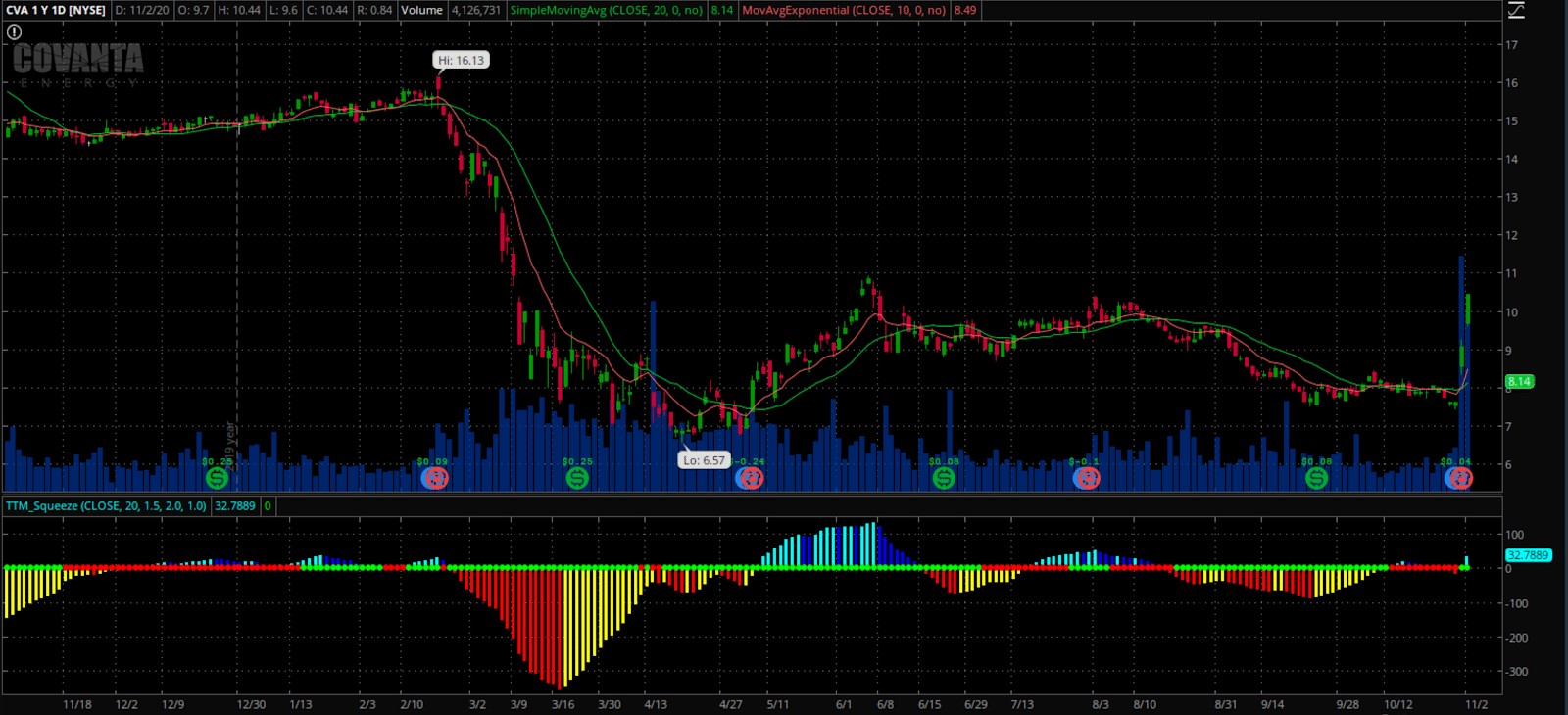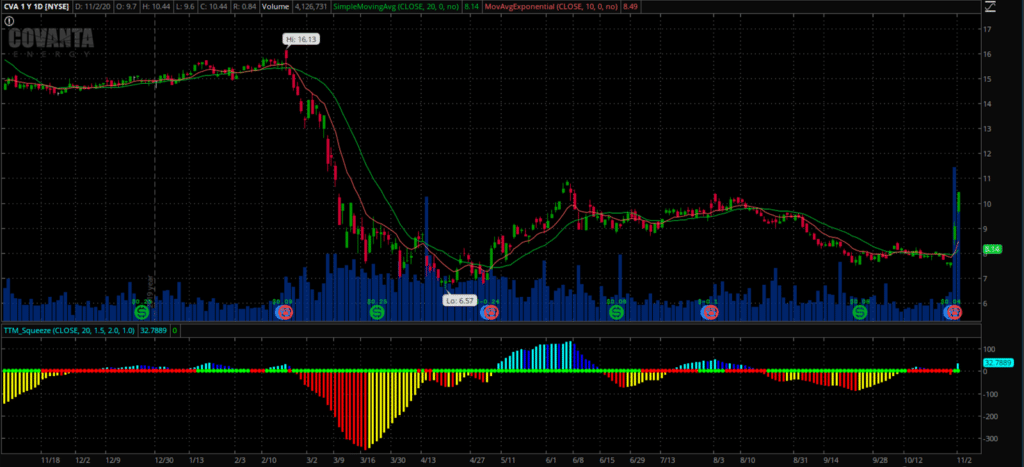 My Take:
Recently, CVA took off without me noticing, but that doesn't mean I won't be looking to find a place to trade this stock
I plan on waiting for a pull back or momentum continuation pattern to emerge in the charts then jumping into this stock to the long side.
TURTLE BEACH (HEAR)
Gaming industry has seen continued growth and expansion throughout 2020, with analysts raising revenue estimates from $85 million to $100 million.

Analysts raising HEAR from Neutral to Outperform, with price target raised to $25

HEAR is up over 400% from lows back in March 2020

A technical pattern, called a consolidation is forming at the $20/share price heading into earnings

Earnings after market on Nov 5th, 2020 and could see a break above the upper resistance line from a solid earnings report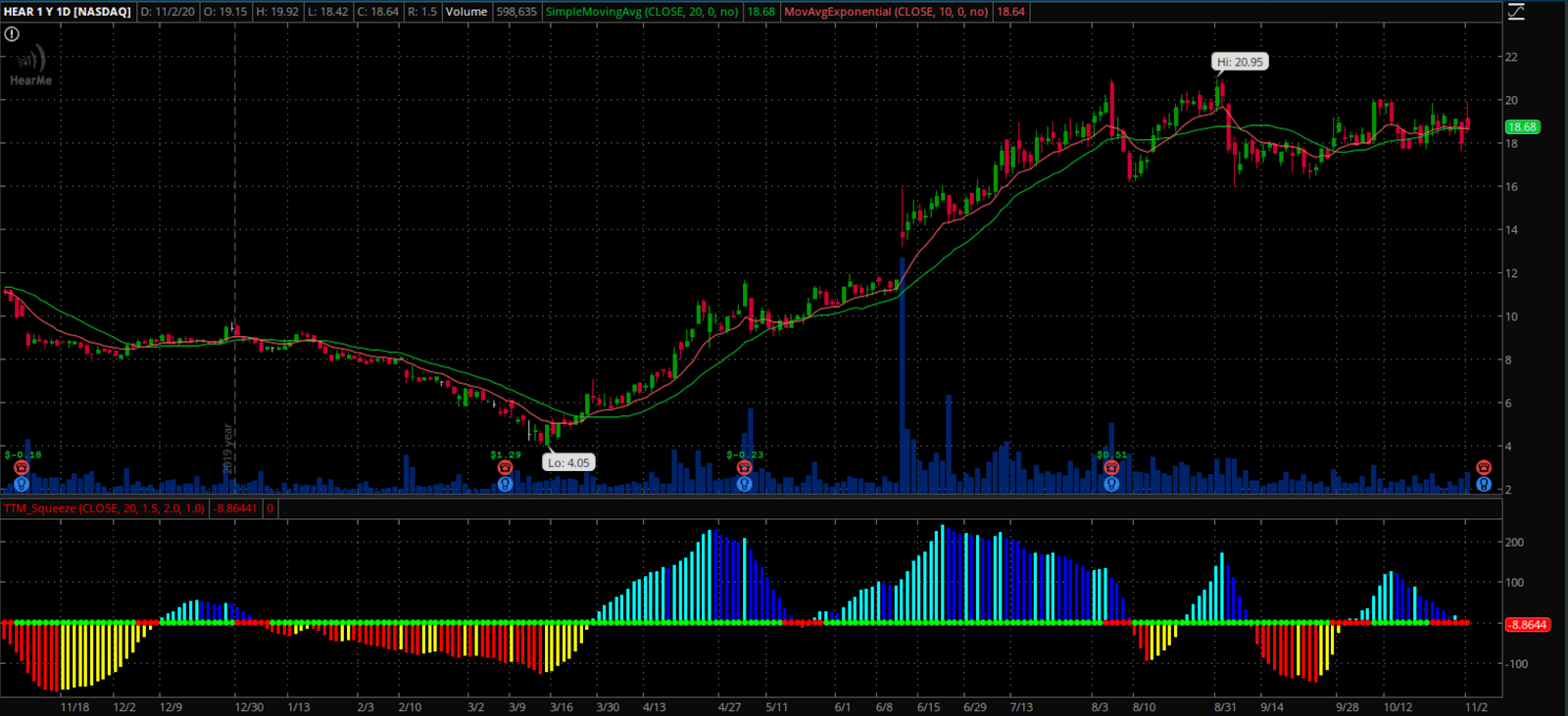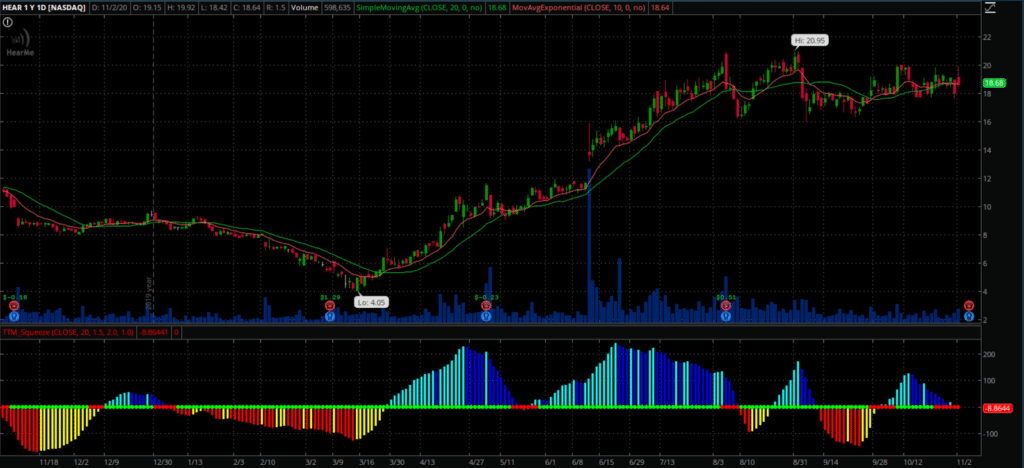 SNAPCHAT (SNAP)
SNAP is up over 160% year-to-date

SNAP has been outperforming the market in the short term, as the broader markets were weak, this stock has been showing a lot of relative strength

Snapchat is experiencing massive growth due in part to the pandemic.

SNAP has approximately 250 million daily active users, over 6 million more than analysts expected

Snapchat crushed earnings, with nearly $680 million in revenue over the $550 million expected

The options market saw a large block trade hit, with 2000 Jan 50 calls @ $2.12 with the stock trading at $42 per share. This was a $500k bullish bet on SNAP options that were trading around 20% OTM.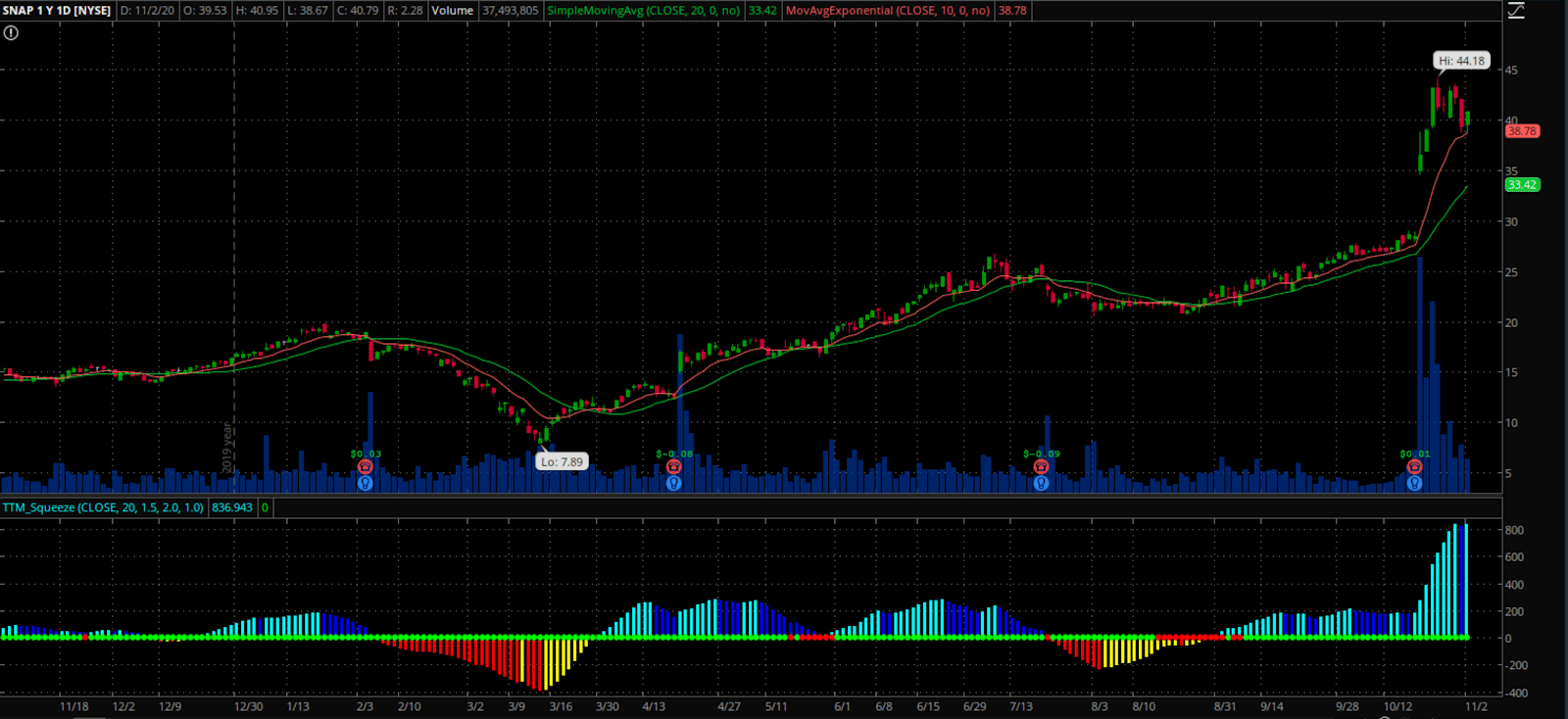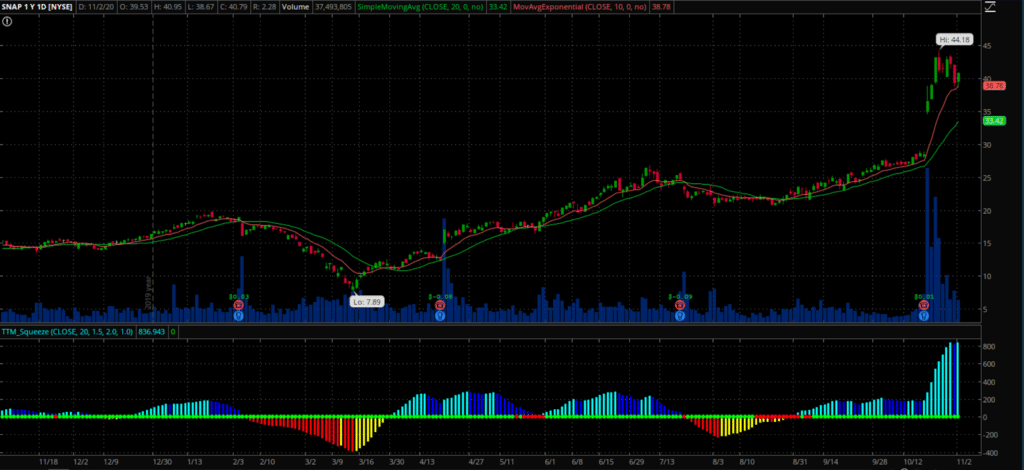 Learn How I'm Trading The Dark Pools
I'm expecting to see a ton of Dark Pool trading opportunities coming up after the election.
But regardless of whether I decide to trade CVA, HEAR, or SNAP, or skip them entirely, there is a lot of opportunity to piggyback off of the "smart money" by monitoring the dark pools.
And so far this year, I've landed not only a bunch of 100% winners, but all the way up to a 500% winner just by following the order flow*
Now, I know this might not always happen, but in my opinion, I can put the odds in my favor by following the researchers who find these trades for the hedge funds.
Then all I need to do is sit back and watch the Dark Pool scanner each day as these trades hit.
And only when I find a trade that I want to be involved in, I will only be sending the alert to my Dark Pool Profits members.
So even though these 3 stocks are on my watchlist, that doesn't mean I will be trading them right away. I'll be sure to let premium subscribers know about my moves.
If you want to learn how to piggyback off of Wall Street's largest players, each and every day. I'll be conducting a special training session in just two days. Register here before space runs out